Your dad is a special individual whom you love and admire so much. He seems to have almost everything on the planet, and he'll probably keep reminding you that he doesn't need anything. So, when it comes to finding the perfect Father's Day gift for this outdoorsy man, it can be a bit challenging. However, you can make dad proud by choosing a cool, nature-loving gift that he will appreciate and enjoy using. Here are seven delightful gift ideas from our shopping experts.
1. Duffel Bag
A duffel bag is an excellent Father's Day gift that will come in handy as dad hits the road for an adventure. He will need a high-quality bag to carry all his gear, and a duffel bag with his name on it adds a nice touch.
Personalized Father's Day gifts mean a lot to their recipients, and seeing his name embroidered in a bright color on his duffel bag is extra special. He will appreciate a roomy, water-resistant bag with strong web handles and multiple zippered pockets. Every dad can use a new duffel bag that he can easily spot and that's durable enough to travel around the world.
2. Binoculars
Binoculars are a genius invention from the 19th century that remains versatile for many modern activities in nature. Maybe your father's idea of being rugged means stargazing at night or bird-watching on a morning hike. Whatever activity he likes to pursue outside, a classic set of binoculars makes for a terrific gift this Father's Day.
3. New Shirt
The world's incredible fathers can always use brand-new dad shirts, especially for recreation and casual outings. He will be so happy opening up a package that contains a sporty new shirt. You have tons of options here from a sweatshirt to a golf shirt to a graphic tee that makes a statement and more.
For instance, how about surprising him with a "Most Awesome Dad" tee that comes personalized? Another gift idea is a personalized, cozy sweatshirt he can wear on those cooler days outside as he goes hunting, fishing or just barbecuing in the backyard.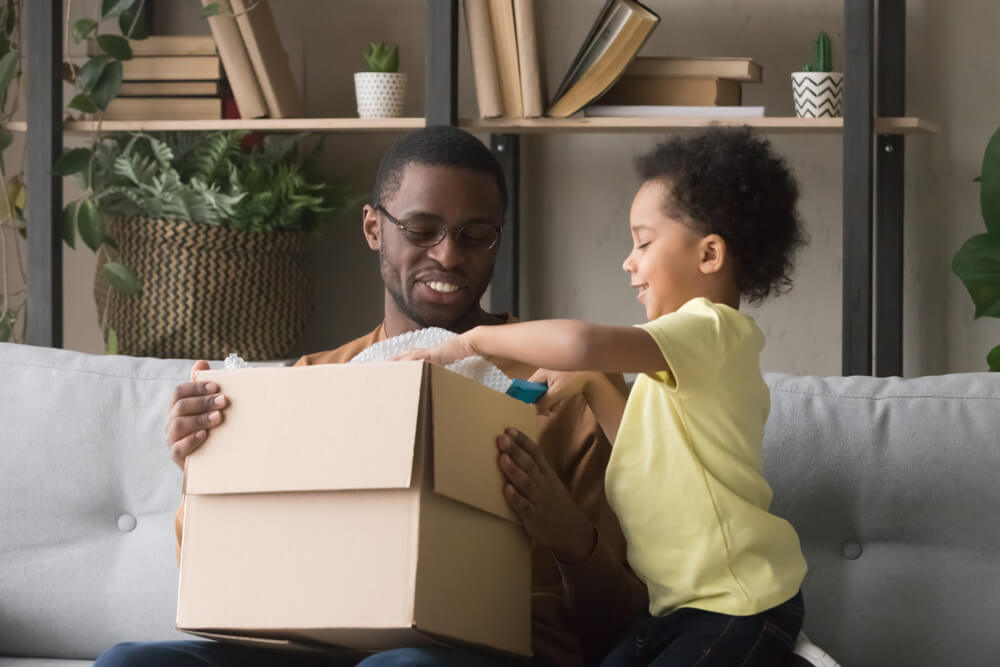 4. Heart-Rate Monitor
Is dad tracking his fitness? If he is, he can take a high-tech heart rate monitor with him for indoor and outdoor use. This convenient gadget isn't just for workouts at the gym. It is a handy device that is also great for daily life. The best monitors come equipped with a calorie tracker and other features, such as an online log with data memory to record your average heart rate, recovery heart rate and peak heart rate.
You want your dad to stay healthy and active, and a heart-rate monitor can become like his personal coach and enhance his fitness level. Some models are extremely accurate and offer both ANT+ and Bluetooth capabilities for a wireless connection to smartphones and GPS devices.
5. Portable Grill
Grilling is done outdoors, so it still counts as being outdoorsy. Maybe your father is a master at cooking up the tastiest steaks, burgers and hotdogs in the universe. A new portable gas grill is a nifty way for Dad to serve up some campfire cooking without having to start a campfire.
A small propane grill can accompany him while beaching, camping, picnicking and much more. Many of these units heat up fast, provide uniform cooking, and include a disposable aluminum juice catcher on the bottom.
6. Welcome Mat
This is a practical Father's Day gift that dear old dad would appreciate, whether for his cabin, home or wherever he parks his RV during his outdoor journey. He might enjoy receiving a custom doormat that greets visitors and friends to his "castle."
A doormat is an essential product you probably don't always think about. Still, the perfect welcome message means a lot and can add style and curb appeal to dad's entryway. It makes a big impression in a small space, and personalizing a new doormat with a unique message makes it much more special.
7. Waterproof Watch
A handsome piece of jewelry is an elegant Father's Day gift, even for the outdoorsy or rugged-in-nature kind of gent. Dad will treasure a waterproof watch that can go the distance and accompany him on sailing trips, beach days or playing his favorite watersports.
Waterproof timepieces come in all price ranges. Many have durable fabric straps and 50-meter water resistance. Whether Dad is snorkeling in Hawaii or just washing dishes at home, a great waterproof watch will do the job and keep accurate time with that classic dive watch look.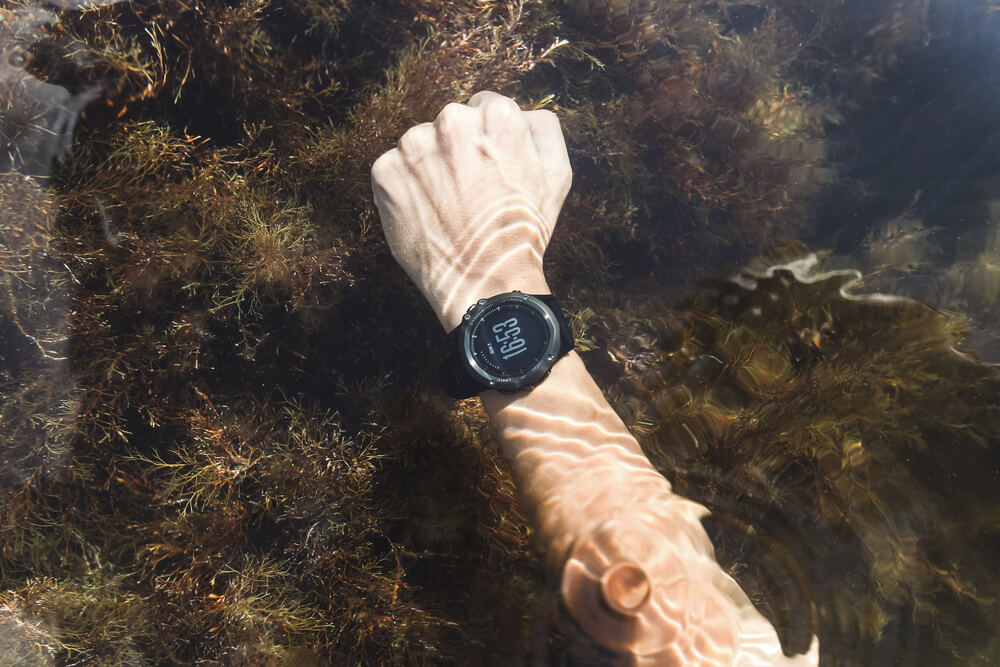 Present Him With a Gift That He Will Long Remember
Your outdoorsy dad loves to have fun and lives his life with gusto. In other words, he's all about seizing the moment. He works hard, believes in you and makes a lot of sacrifices for all the people he loves. He'll say that a card is enough on this holiday for dads, but you know that this amazing individual is worth so much more. Remember him on Father's Day with a gift that speaks to his adventurous nature no matter where his journeys take him. He will treasure the thought forever.