One of the simplest ways to enhance the quality of life at home is by incorporating or introducing new technologies into our daily routines. Interestingly, technical upgrades are not limited to just our homes. Many of these innovative gadgets can also be seamlessly integrated into an RV, improving significantly the overall camping experience. It's worth noting that most of devices can be easily installed by users, making it effortlessly possible to transform your motorhome or travel trailer into a state-of-the-art technological marvel.
What is a Smart RV System?
Smart RV is a next-generation recreational vehicle equipped with advanced technology for remote monitoring and control of its various components and functions. House innovation Smart RV is opening up new possibilities for individuals to fully embrace the experience of RVing.
How to Make a Camper a Home?
#1 Light Up Your RV
Smart lights are an excellent technological upgrade that can effortlessly enhance your home or RV. These LED bulbs can be conveniently controlled using a smartphone app or voice assistant such as Alexa or Siri. Some even offer the ability to adjust brightness, change colors, and schedule specific on-and-off times. In certain instances, these smart lights can even automatically activate upon your arrival home. In the past, smart lights primarily relied on a Wi-Fi connection or a smart home hub, which limited their functionality in an RV. However, newer models now incorporate support for a technology protocol called Matter and a specialized chipset known as Thread. These advancements eliminate these requirements, resulting in easier installation, control, and enhanced reliability. Consequently, smart lights are an exceptional choice for utilization both within and around your RV.
#2 Heating and Cooling
Many brand-new recreational vehicles (RVs) boast intelligent HVAC systems and digital control panels that grant users extensive authority over their heating and cooling setups. However, if you happen to possess an older model, worry not – you can retrofit a smart thermostat to your vehicle, effectively achieving a comparable level of functionality. As far as installation goes, it simply entails removing your existing thermostat and handling some straightforward wiring. One notable upgrade in the realm of HVAC monitors is the Dometic Comfort Control Center. Standing head and shoulders above its predecessors, this advanced unit supports multiple zones, making it an ideal fit for larger motorhomes and trailers. With the ability to independently control heat pumps, air conditioners, and fans, it offers unparalleled customization. What's more, it can be programmed to cater to distinct climate preferences throughout the day and features a modern, user-friendly LCD interface, enhancing your overall experience with the RV's climate controls.
#3 Stream Your Favorite Movies
Do you know what campers are best to live in? In those where there is all the necessary entertainment and amenities. If you follow this logic, then you must have a TV or a computer. You should have already noticed that in other countries they become less useful, but everything can be changed if you change Netflix region on your device. Return to your home region with a smart VPN and watch movies, shows, and TV freely. VeePN is ideal for bypassing regional restrictions. Plus, it has a free trial mode.
#4 Road Tracking Devices
Introducing Dash Cams, a long-standing and reliable technology that has proven its worth in various scenarios. These cameras not only capture accident footage but also aid in apprehending hit-and-run culprits. With a straightforward installation that takes just minutes, it's an added bonus to your vehicle's security. But wait! Garmin has revolutionized the game with their latest innovation, the Dash Cam Live. This gadget encompasses all the expected features but with remarkable enhancements. Imagine a built-in 4G LTE cellular connection (subscription required) that enables live video streaming on your mobile device, offering unrivaled convenience. Track your vehicle's location, receive theft alerts, and relish in voice commands for hands-free control. With 1440p high-definition video and forward collision and lane departure warnings, this gizmo combines power and safety in one package.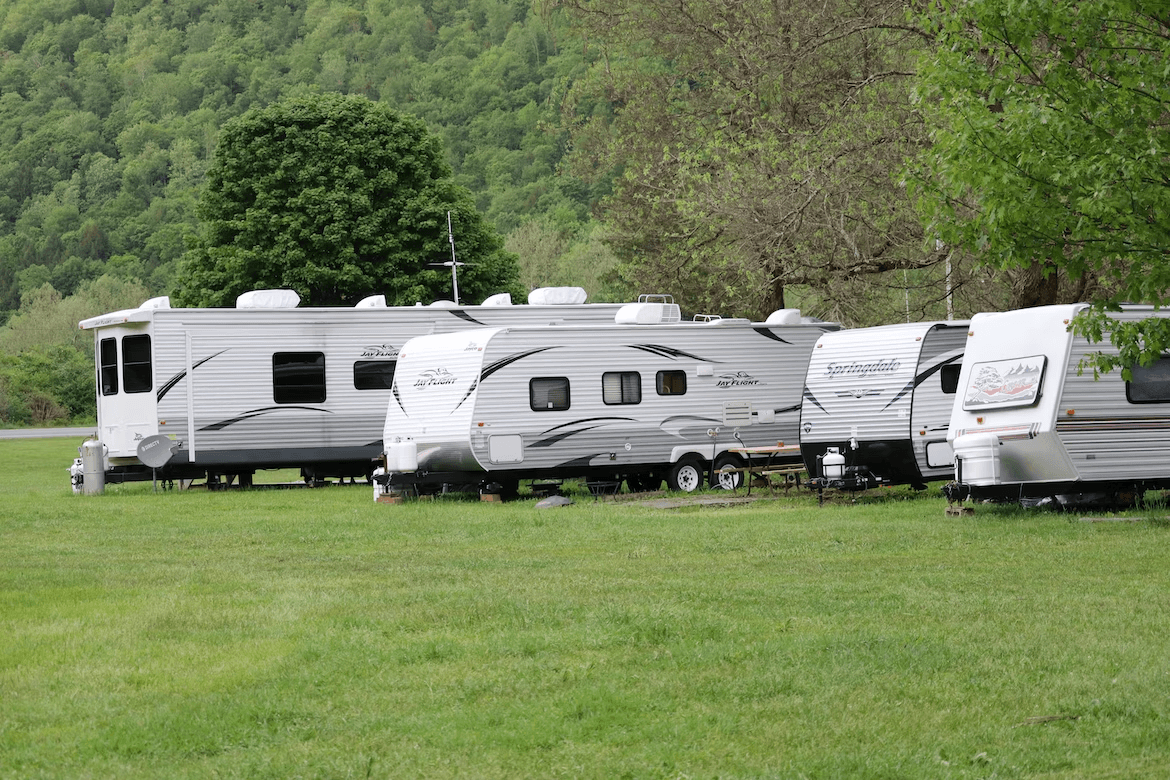 #5 Improve Your Internet
Starlink satellite internet revolutionizes your online experience, whether you're at home or on the go. Even in remote areas, you can enjoy fast and reliable connectivity. With speeds of up to 200 Mbps, you can effortlessly work remotely and stream your favorite shows. Starlink offers an exclusive plan for RVs, priced at $135/month.
Conclusion
You can turn your motorhome into a real high-tech home. It will not be inferior in terms of convenience to an ordinary brick building, but it will be able to move around as soon as you wish. If you are fascinated by the romance of travel, but you no longer want to lose the benefits of civilization, you know what to do.