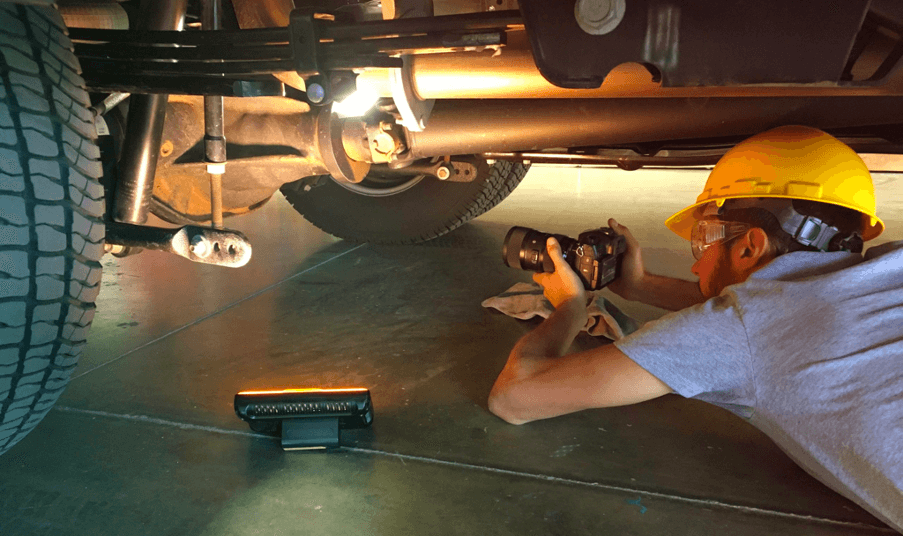 It can be an overwhelming experience to purchase an RV. Although it's a pleasant buy, you will have a lot to look forward to once you acquire one; it's also an expensive purchase. To ensure you have the ideal RV that suits your lifestyle, research before purchasing one. Also, make sure that you don't forget to get an inspection done for your RV before buying it.
Cost of an RV Inspection
The cost of conducting a thorough inspection of an RV can be between 100$ and 1000$, but it also depends upon the size and class of the RV.
Although the expense of a motorhome inspection may seem prohibitive initially, it is worth doing so that you'll be aware of any problems that require attention before they worsen.
Additionally, you'll be able to decide which RV you want to select that will suit your lifestyle. Spending a few hundred dollars now can save you from making the costly error of purchasing a motorhome.
Types of RV Inspection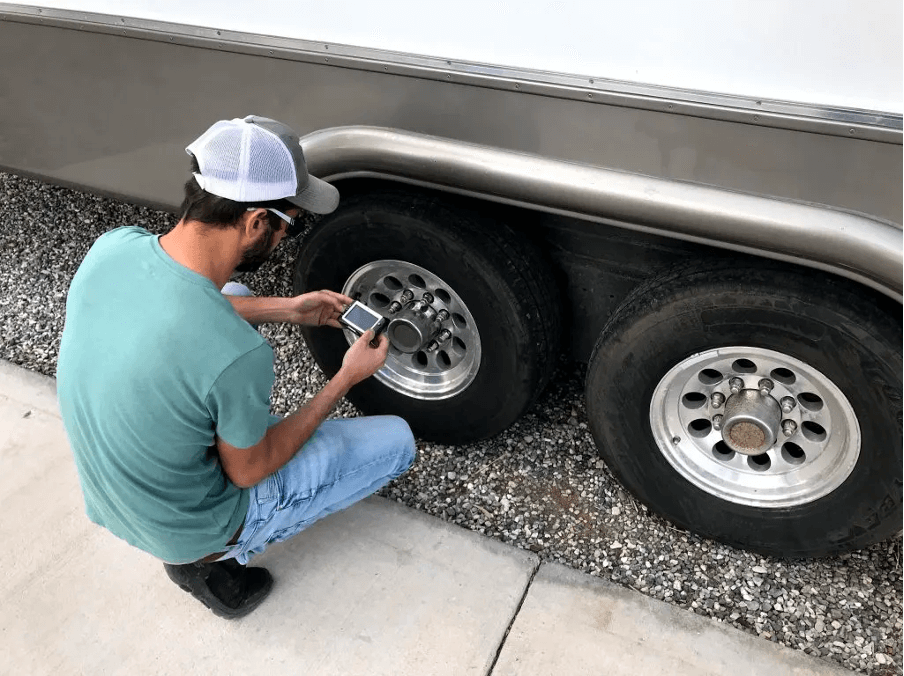 Vehicles like an RV require a proper inspection so that you are aware of all the pros and cons of every component of an RV.
Look at some of the RV inspection types.
Pre-Purchase Inspection
As the name suggests, pre-purchased inspection means that your vehicle will be thoroughly inspected before you purchase it.
Usually, people go for a pre-purchase option for an inspection because it provides them the detailed info regarding an RV, but it is also costly in nature.
Things That Are Checked in Pre-Purchase Inspection Are Given Below
The state of the wheels and tires.
Any mishap or flooding damage.
Glass breaks or other window issues.
All-wheel and four-wheel drive systems.
Systems for the steering, suspension, brakes, and exhaust.
Inspection of the engine and gearbox.
Fluid levels and the presence of any leaks.
The windows, the roof.
Interior furniture, cabinet, and facility inspection.
Test of appliances and generators.
Testing of the electrical, HVAC, and lighting systems.
Verify the seat belts, mats, and any ornamental finishes on the inside.
Mandate State Inspection
Recreational vehicles like class A motorhomes are required to surpass necessary safety standards to ensure that the vehicle is safe to drive on the road and does not pose any danger or threat to other vehicles.
On the other hand, class B motorhomes need some emission checks as per state laws.
Mandate state inspection might include inspection of side lights, brakes, tires, and suspension of an RV.
Different Levels of RV Inspection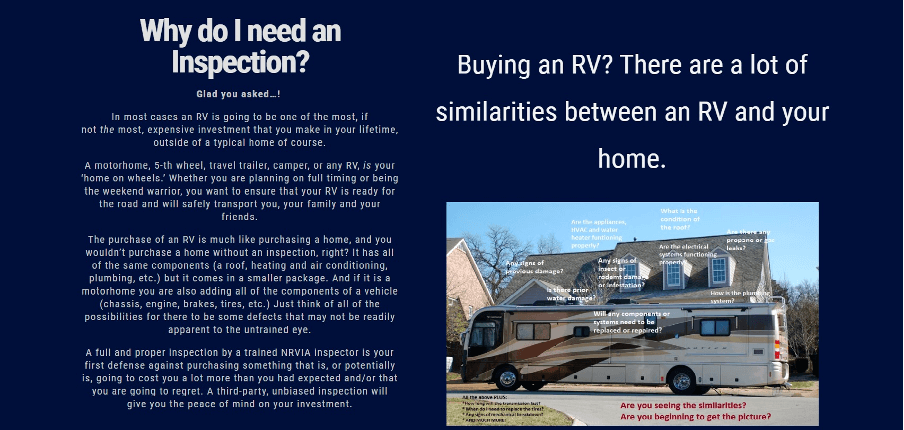 RV inspections are divided into different levels so that the inspection can be done categorically by checking and analysing everybody part of the vehicle.
RV inspection is divided into two levels
Level 1
The first level of inspection is very basic and normal. In this level of inspection, an inspector usually turns off everything initially and then turns it on back to check whether everything is functioning properly or not.
In level 1 of an inspection, an inspector also guides the owner by giving him a brief outlook of all the functionalities of a recreational vehicle.
Level 2
A level 2 RV inspection goes far further and tests every component of the RV's operation. For the NRVIA to certify Level 2 Inspectors, they must pass an exam following a 5-day hands-on training period. To ascertain whether an RV is suitable for the road or not, they even take fluid samples and conduct more thorough testing.
Are RV inspections Worth It?
A comprehensive check of the RV can discover problems that could be exploited to lower the asking price, such as a damaged patio awning.
The money you could save by using this procedure on the purchase price, repairs, or a costly error makes the investment more than worthwhile.
Furthermore, the hassles, annoyances, and even safety concerns that an RV inspection may reveal make the procedure even more desirable.
How Do I Find an RV Inspector Near Me?
You can directly contact the National RV inspector's association (NIA) office nearby your locality and can seek help from them. As they are highly trained professionals in this business, they will be the perfect people to examine the RV by conducting a thorough inspection.
Conclusion
Owning an RV is great fun, but simultaneously, you will also need to conduct a thorough inspection to understand more about its features.
Knowing about every functionality of an RV can be an add-on advantage for you, and through inspection, you can get detailed info about the RV which can potentially save you from any costly error.