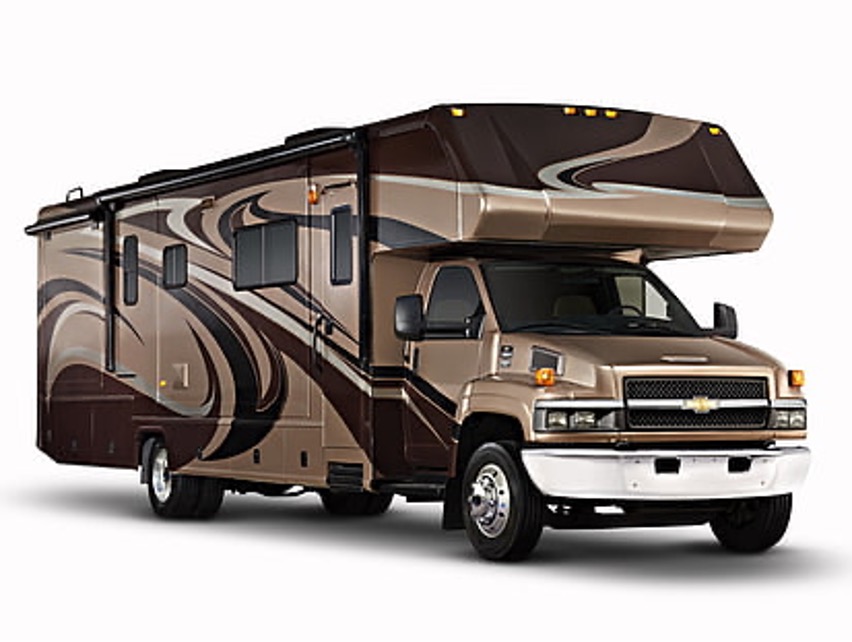 The cost of any product especially when it comes an RV, is highly dependent on a range of factors like size, brand, and features. $12,000- $60,000 are the price range for fancy motorhome. Nevertheless, there is so much more to an RV than a price tag as there are a few things like maintenance and safety.
Class C RV Ownership Costs
Taxes and Registering of the vehicle
Paying the taxes and registration is a must when you buy any new vehicle especially an RV. The price will differ in every state and so you can check on the DMV website on their RV calculator.
Fuel
The cost of fuel will be a lot more when you tank up the RV as they are big vehicles that have a lot of weight to carry. There are motorhomes that run on diesel which cost as much as fuel.
Insurance For RV
The insurance for this vehicle is a blend of home and car insurance. The RV requires insurance for accidents like pet injuries, vacation liability, roadside assistance and much more. The cost will depend on what you want covered.
Insurance for RVs is an amalgamation of home and car insurance, which covers a variety of incidents such as pet injuries, vacation liability, and roadside assistance. To better understand the insurance costs for your RV, it's advisable to compare quotes from various providers; websites like carinsurancecheap can help you make an informed decision.
Hitch for the RV
Most of these vehicles do have a factory installed hitch, so you may not need to buy it but will eventually upgrade its version. The upgradation of the version will be highly dependent on the truck's towing needs.
Camping: The need for a nightly fee to stay on site is needed by most campgrounds which could cost about $10- $120. The price range depends on the location and the facilities.
Maintenance: The RV would require a general checkup or upkeep every year. You may have to winterize and de-winterize your RV each fall and spring.
Storage: You may have to pay for storage costs in case your RV is not in use.
You will have a clear understanding of what you can afford before choosing the RV lifestyle. So, to make things a little easier, let's investigate the various kinds of vehicles along with their prices.
Class C and Super C: The Difference Between the Two
The front end of the Class C motorhome looks like a majestic pick-up truck with a sleeping area found over the cab. 2-8 people can easily sleep in the motorhome and the living space can be maximized. The mid- sized motorized recreational vehicle, Class C RVs offer some of the ideal facilities of the larger Class A motorhome but a scaled- down version and at a inexpensive price. A bathroom, kitchen appliances and sofa cum bed are some of the features of the motorhome. Super C motorhome have a big chassis as opposed to the normal class C RVs and have a diesel engine.
The diesel engine and big frame offer great power and towing capacity. Super C diesel motorhome is the ideal choice if you need to tow your car behind you. The Super C models are comfortable and spacious. Large storage area, higher quality appliances, an entertainment center, upholstery flooring and countertop upgrades, a king- size bed, a booth style dinette and TVs in the living area and bedroom are some of the features of the super C motorhome.
Types of Class C RV and their costs
Pop- Up and Hybrid Campers
When getting into the RV lifestyle, pop-up and hybrid campers are the ideal place to start. They are small and easy to tow, so trucks and some SUV's can haul campers. Since pop- ups have vinyl walls, they can fold down. They can come with a hardtop or tent top.
Forest River RV Rockwood Freedom Series 1640LTD – Begins at $10,000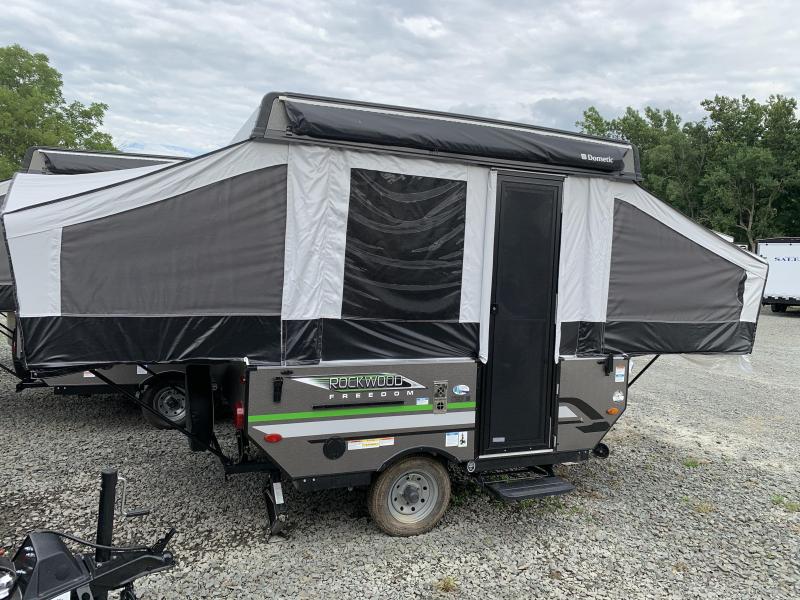 The budget friendly pop-up camper has everything one would need for camping. It does have a two-burner range to make some of the yummiest home cooked meals. The beds have heated mattresses that will keep the body warm during the winters. You can chill out in the shade under the exterior awning.
Forest River RV Flagstaff MACLTD Series 176LTD – Begins at $11,000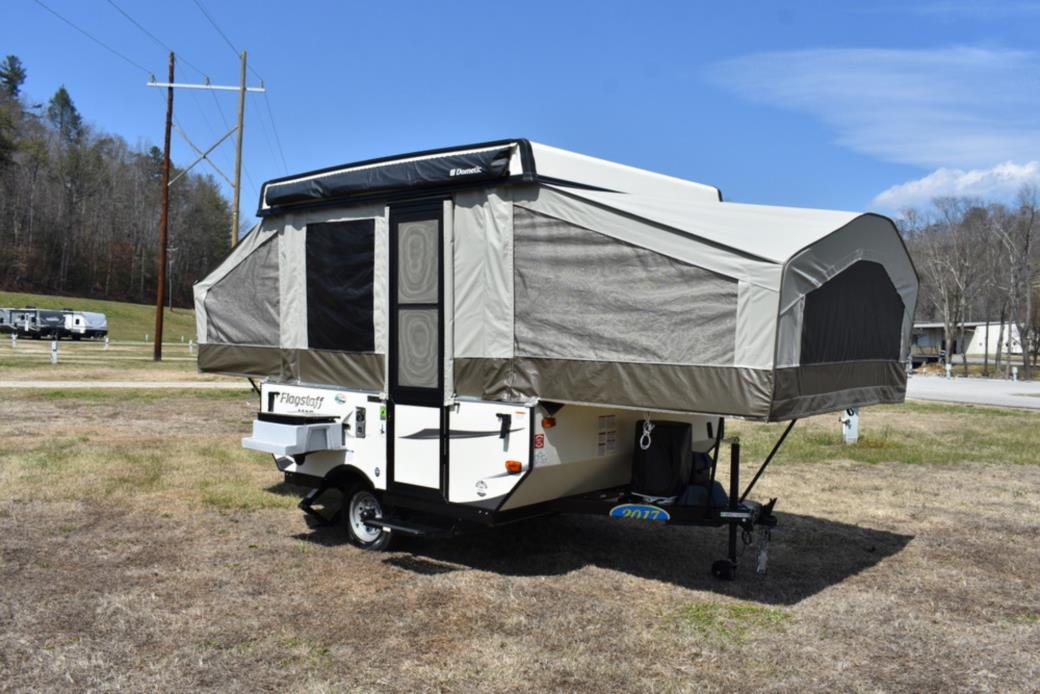 The ideal step up from a tent is a flagstaff pop- up camper. During the winters, campers can keep them with the quilted- top bed heated mattress. For those who like to camp off the grid, they can use the solar prep on the frame and an inside/outdoor two burner stove to make a meal. The electric water pump, antifreeze inlet bypass and a 25 AMP converter with a battery charger are some of the things people can use.
Coachmen RV Apex Nano 15X – Begins at $26,000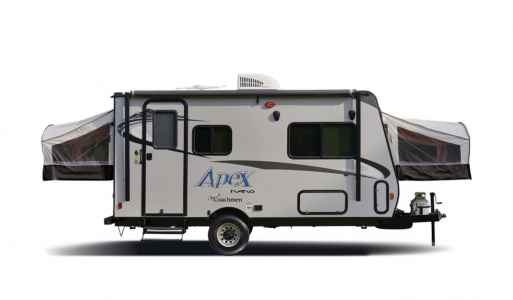 The Apex Nano is your ideal hybrid camper with two queen beds, microwave, kitchen space, and LED lighting. If you need the extra space, you can avail of the pass through storage the camper offers.
Travel Trailers
The travel trailers have a lot of space and are equipped with a kitchen, bathroom and bedroom. People can fill up the extra sleep space with bunks or fold- out sofas.
Newmar Dutch Star 4369 – Begins at $500,000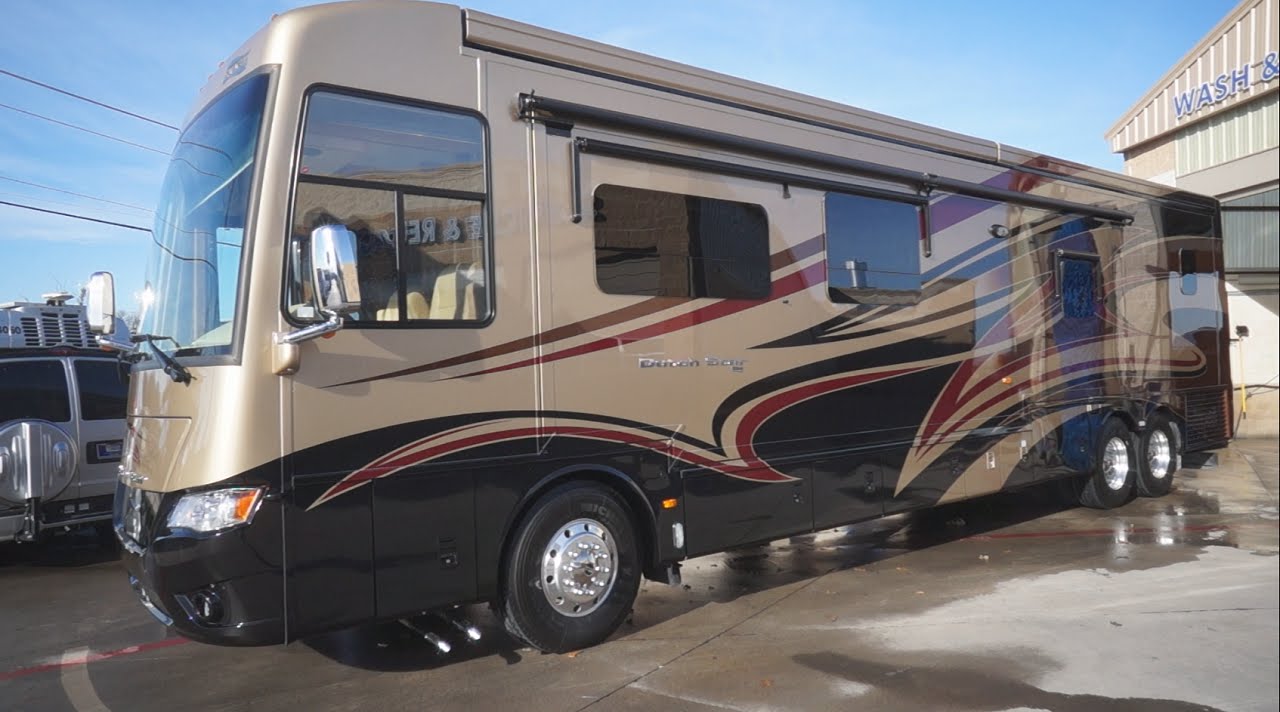 This is one of the most luxurious and stylish RV's that allows people to work in comfort, catch up on beauty sleep and allow them to wash and dry their clothes in the washer. The walls are decorated with art and a quilted bedspread with an accent pillow. It is the ideal RV for everyone, you just have to find it.
Tiffin Allegro RED 340 33 AL – Begins at $300,000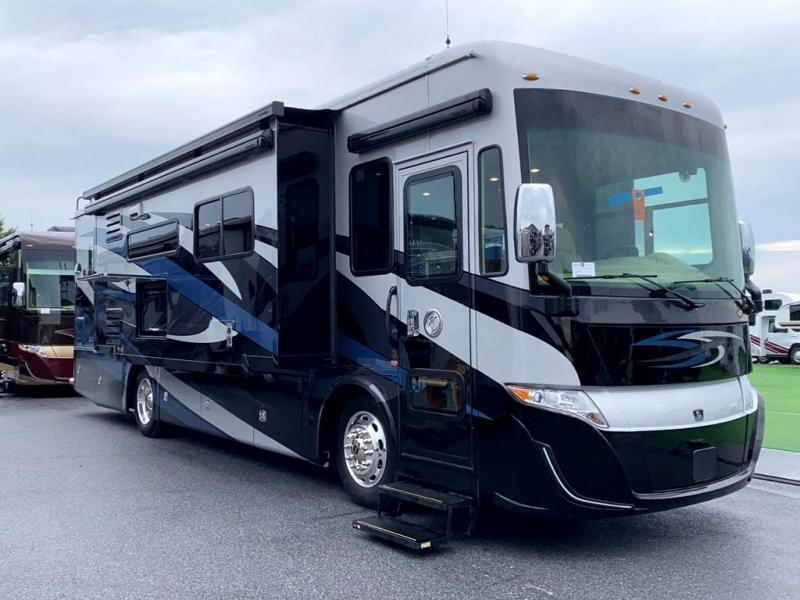 The allegro Red 340 has a spacious interior that allows people to entertain their friends. There is a comfortable sofa with theatre seating and a flip and fold sofa bed in the living room. The dining area offers a booth dinette or a dinette with a computer workspace.
Winnebago Ekko 22a – Begins at $1700,000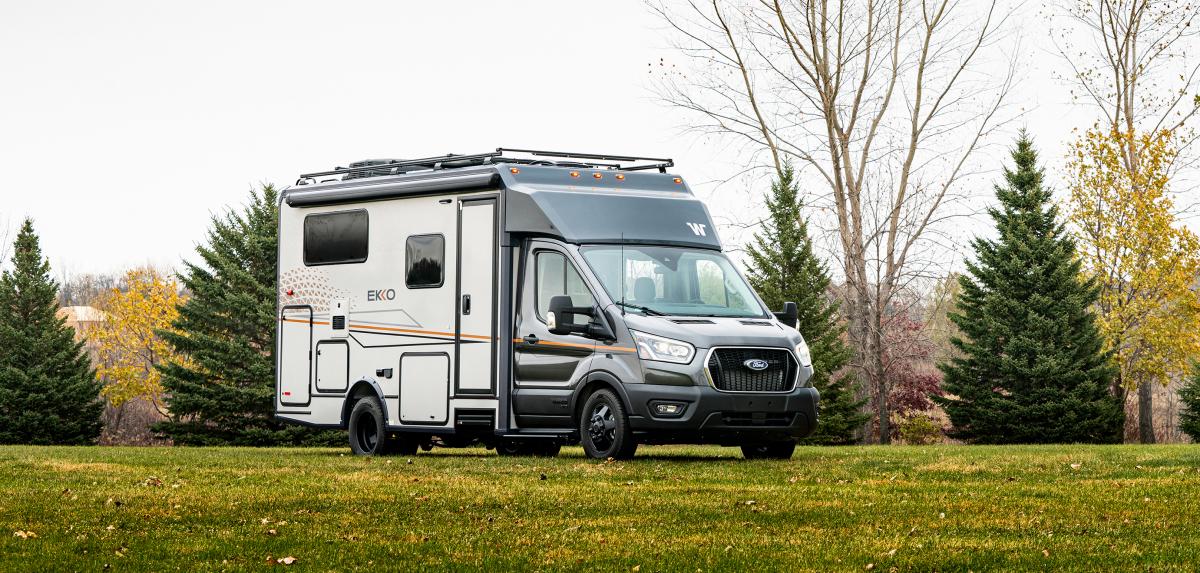 The luxurious Class C motorhome, Winnebago Ekko has a vibrant touchscreen system monito panel, satellite system ready with a digital HDTV antenna. The front cab area provides a range of features like the Apple Carplay Android Auto, Bluetooth, and rear camera display.
With a diverse range of options, which Class C RV would you want? These vehicles are some of the finest that offer the best luxury and comfort. These vehicles are not your regular vehicles as these are what one would call a house on wheels. So, decide which kind you want and buy one soon.