An RV lifestyle is a worthwhile luxury experience. However, to fully embrace it, there are some really important things to keep in mind. So here is a step-by-step guideline for you to buy an RV.
To begin with, the first question that comes up is, 'which RV should you buy?' But before that, you must learn about different types of RVs and how to maintain an RV.
Once you learn more about RVs, it will be a much smoother ride to finally move on to comparing different RVs that you like and discovering information on how to buy an RV that gives you the best experience.
Set a Budget and Goals
Setting your goals and budget is the first step to buying an RV if you're wondering how to go about it. What made you decide to buy an RV? Will you be traveling in an RV all the time or just on the weekends? What kinds of features and appliances are you looking for?
Setting a realistic budget is important as you respond to these questions. You might be surprised by RV events and stores' top models and cutting-edge features. Stick to a budget and financial strategy that you can afford over the long term, and try to keep emotions out of the purchasing process.
Remember that you will spend more than just the asking price when you buy an RV. You must be sure that you can manage repairs, upkeep, and improvements if you want to have a happy RV lifestyle.
Things You Should Keep in Mind Before Buying an RV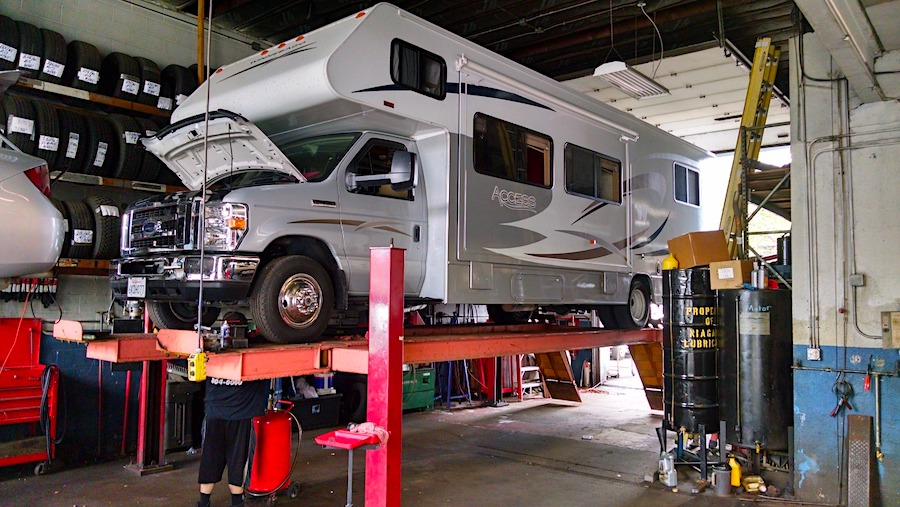 Before you buy an RV, you must keep in mind that you will have to keep extra money aside for the RVs maintenance.This is because RVs need routine maintenance tasks as well as sporadic repairs, much like a house. You can go through the RV's owner's manual of an RV to help you plan for preventative maintenance procedures, which will help keep your RV in its best condition.
You should learn how to do basic repairs before you go ahead and buy an RV. These could include the plumbing and electrical systems and trailer lights. Even in the first year, prepare to make repairs. Be aware that RVs cost more to own than cars and trucks over time.
There are other things to think about as well. For example, you will need to factor in the cost of winterization if you only use your RV during the summer months. Also, if your RV needs maintenance and you have to leave it at the shop while it is being fixed, you'll need a place to stay or a plan if it will take a few days if you live in your RV full-time or are far from home. These are just a few examples to help with budgeting and planning.
Expected Cost of Buying an RV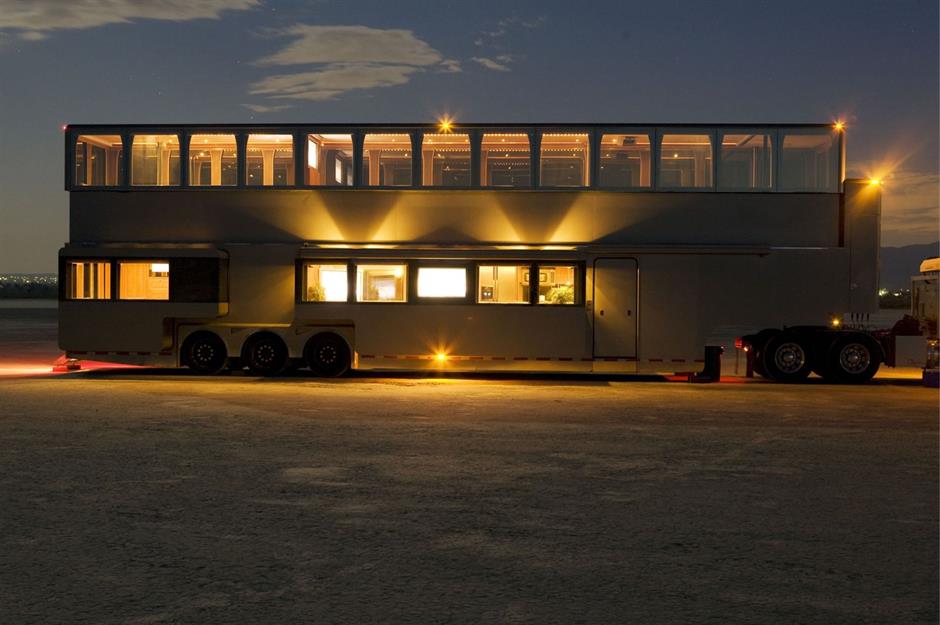 Which RVs you can afford will depend on how much money you have to spend and what kind of monthly payment works for you. It will be simpler to limit your options and choose which features are most important if you clearly understand your budget.
A new RV can range from $10,000 to more than $200,000 for towables and motorhomes. A luxury coach with housing features might cost upwards of $300,000 for a diesel RV. Budget carefully because, generally speaking, RVs cost more to purchase and maintain than travel trailers.
Travel trailers can be bought for as little as $10,000, while fifth-wheel trailers typically cost around $25,000. A mid-range Class A RV can cost $100,000, while motorized Class B and C RVs can start at roughly $60,000. A brand-new Class A diesel pusher can cost more than $200,000, while luxury RVs can cost upwards of $300,000.
When buying an RV, you must also consider the expense of RV maintenance. RVs need routine preventative care as well as occasional repairs, much like a house. The owner's manual of an RV usually has a timetable for suggested preventive maintenance procedures.
After buying your first RV, you should keep at least $1,000 aside for extra parts, tools, and other accessories that you might need. You should also set aside $500 to $1,000 per month on average in addition to the loan payments for storage, repairs, camping and park fees, upgrades, gas, maintenance, insurance, and occasional restorations.
RV owners must have insurance for their vehicles. As your RV is your home away from home, similar to home insurance, RV insurance offers protection against unexpected events. However, insurance for an RV is different from typical home or auto insurance. So remember to research and pick a trustworthy insurance business and a qualified insurance agent.
Choose Whether to Buy a New or Used RV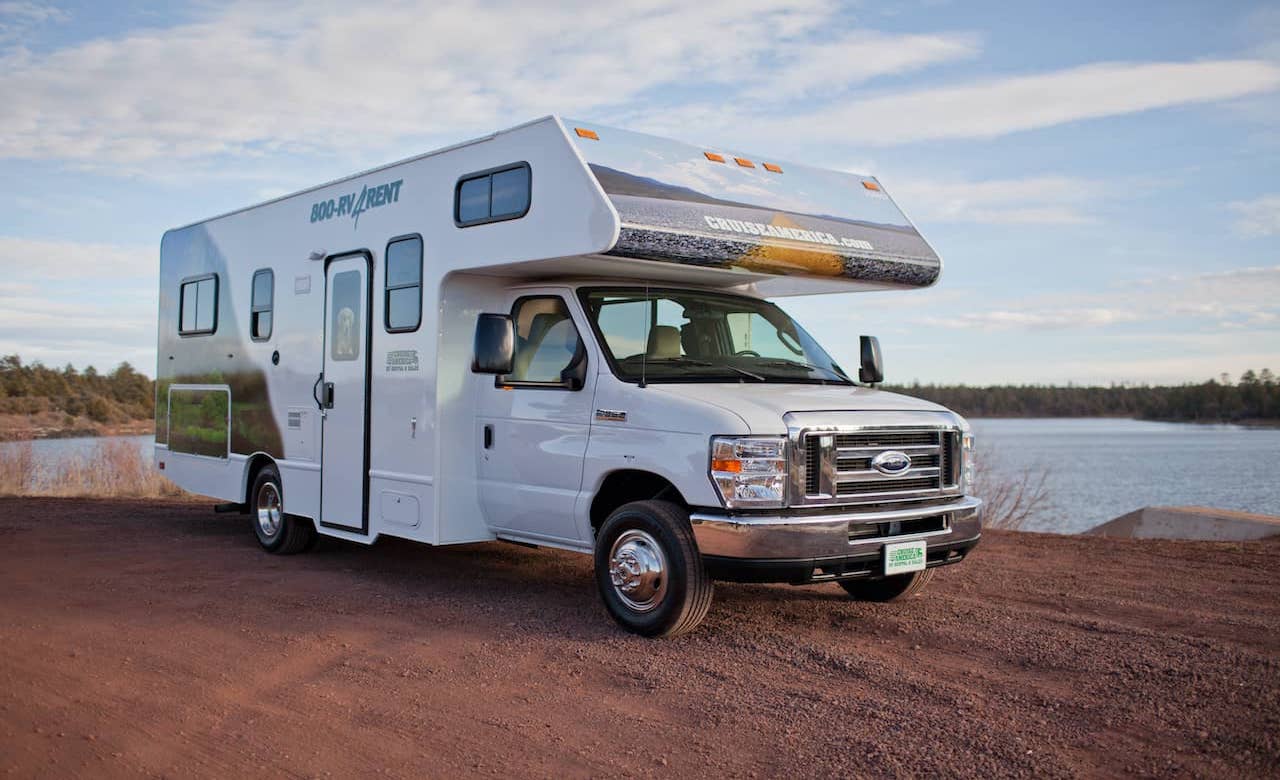 Decide if you want to look for a new or used RV after you've decided on your budget. Then, let's look more closely since each choice has advantages and disadvantages.
Should You Buy a New RV?
Since a brand-new RV hasn't been used or occupied, its different systems won't have suffered any damage. Of course, buying a new RV will cost more than doing so for a used one. If you work with the manufacturer to create the ideal RV, your costs will increase. However, designing the perfect RV that fulfills your requirements might be worthwhile.
Remember that brand-new RVs may not always be free of issues compared to well-kept used RVs. The reality of living in an RV is that problems will arise from time to time.
Pros:
More customizable options are available such as layout and appliances.
No, wear or tear to consider.
You get a full manufacturer's warranty.
Cons:
More expensive than a used RV.
There is no guarantee that issues won't arise.
More expensive insurance.
Should You Buy a Used RV?
The most significant advantage of buying a used RV is money savings. The RV lifestyle can be started with a lot less money. In addition, you can find a lightly-used RV at a fair price because loss is heaviest in the first year of ownership.
Even yet, there is no way to tell the past of a used RV with great confidence. So naturally, previous use will cause some wear and tear. Consider having the RV professionally inspected before purchase if you are buying from a private seller or someone you found on Craigslist.
Pros:
More money savings.
Insurance is cheaper.
The previous owner has already fixed some issues.
You can redecorate or customize it as you like.
Cons:
More miles on the engine if RV is motorized.
There is A possibility that the factory warranty is not remaining.
There is uncertainty about the RV's history with private sellers.
Finally, there could be damage from overloading or water.
What To Consider When Buying A Used RV?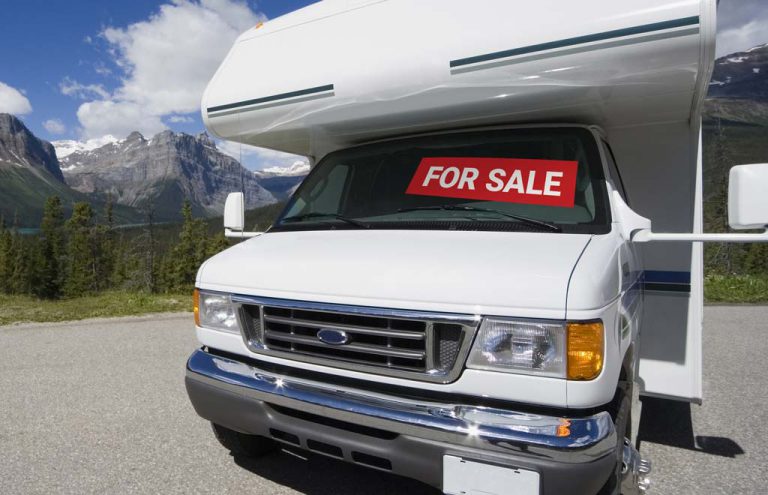 Consider these carefully while looking for a secondhand RV:
Leaks around the seals of the roof, windows, or doors of an RV can create rot or mold growth, even if the damage isn't instantly evident. You might not find it before you buy if you don't know what you're looking for.
The electrical, air conditioning, gas, plumbing, and undercarriage are other systems to double-check.
Axles: When the RV is empty, the axles should gently curve upward. If they are straight across, overloading has likely happened in the past. Check the frame for rusty spots, and make sure it appears straight.
Water Damage: The first thing you should look for when deciding whether a used motorhome or RV is ideal for you is to look for traces of water damage. These include mold, brown stains on the ceiling or floor, a bent top, rust on the screws that hold the roof or walls together, and damaged parts. Test the floor and roof with caution on possible water-leakage areas like the shower and toilet.
Look closely for signs of water damage throughout the RV. Water damage is the most frequent sort of RV damage, which is also one of the easiest to overlook. Take a close look at the seals, windows, doors, pipework, and slides inside and outside. For a mushy texture, scratch the walls. Keep an eye out for fiberglass panels that are twisted or bubbling as well as outside fatigue cracks.
Roof: To check for cracks, climb up there or record a video.
Electrical: The AC and DC wiring, outlets, power lines, interior, and exterior lighting fixtures and bulbs, the battery bank, and electric kitchen equipment like the refrigerator, microwave, and stove are all included in the electrical systems of an RV.
Each AC breaker and DC fuse must be checked for proper operation and minimal heat generation. In addition, all of the AC outlets must pull current, and the primary power wire must be fault-free.
Check the breaker box, switches, plugs, appliances, and lights.
Make sure none of the batteries have rust visible and depending on the kind, check their voltages using a multimeter or hydrometer. Also, batteries typically only last 5-7 years, so check their age!
Check that the refrigerator and freezer are working with proper cooling, and check that all of the exterior access panels are clear of debris. Make sure the auto switchover feature works by turning off the electricity and looking for a flame in the burner because the refrigerator also has a gas mode
It's essential to check the proper operation of your A/C and heating systems because they keep the interior of your RV comfortable for most of the year. Check the rooftop portion of the unit for dirt and damage and the inside for leaks from the roof gasket, the filter, the wiring, the electric connections, and the fan, as well.
The ideal temperature for the inside should be 18–22°F lower than the outside temperature after running the air conditioner for about a full hour. Ensure that the bug screens are intact and that the exhaust vent fans function as well
Before a sale, an RV's LP Gas system must be properly inspected and certified, but it's also a good idea to check it yourself. Confirm that the propane cylinders are less than ten years old and that there are no possibly deadly propane leaks in the rubber hoses, regulator, tank switchover valves, or any other component of the system.
If you can, fill up the waste and freshwater tanks and drive the RV around to test the water connection. After that, dump the waste tanks while looking for a good flow of egress and inspect the RV for leaks. Finally, ensure the water pump is functional and can supply a powerful stream to all the faucets.
Ensure that the toilet, water heater, and other pipework all work efficiently. Make sure there are no leaks and that everything is flowing freely, mainly where the toilet and shower are located. Ensure that the water heater is heating the water as it exits each tap.
Before purchasing a used travel trailer, fifth wheel, or RV, there are many other systems to be sure that it is functioning correctly. These include the entertainment system, the frame, different safety devices, and any further details the seller might not have noticed when putting the RV up for sale. The places behind access panels, inside roof and furnace vents, and sink drains are a few examples.
Note that it resembles a movable house. Since an RV has almost as many systems as a home, ensure they all work correctly.
Beware of the 10-Year Rule.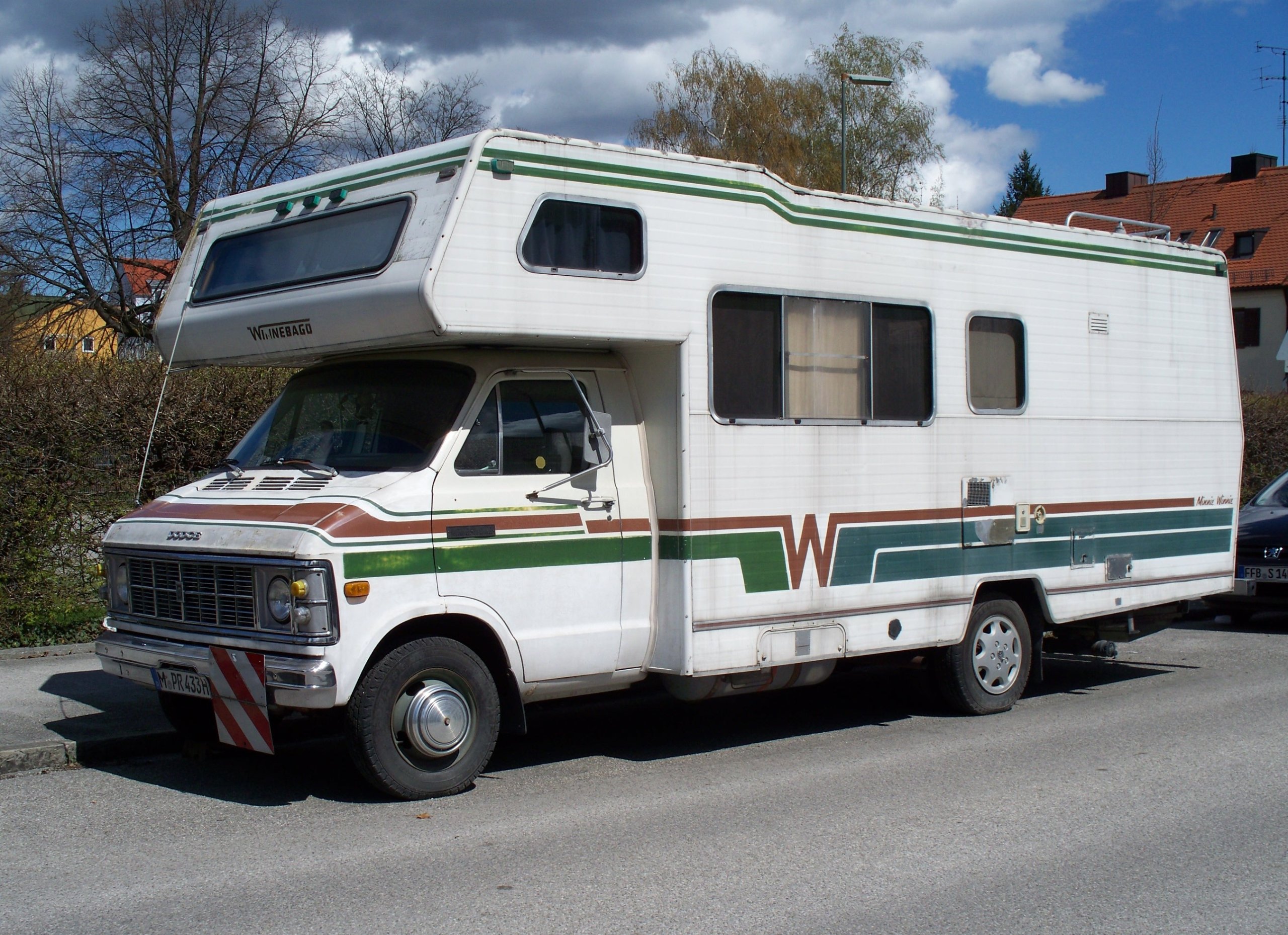 Remember that many RV parks and campgrounds have a 10-year rule if you're purchasing a secondhand RV. As a result, reservations for RVs older than ten years are more challenging to secure.
You can still find somewhere for your RV to park, but you'll probably need to contact the park host in advance and give pictures of your vehicle.
What RV Is the Best Fit for You?
Which option, powered or not, do you prefer? This one is one of the most critical questions in the RV buying process. The maximum size and weight you may pull with your RV depends on the tow vehicle you have. RVs often list the dry weight, but you must also consider the importance of the RV when it is loaded with all your gear, accessories, and luggage.
Class A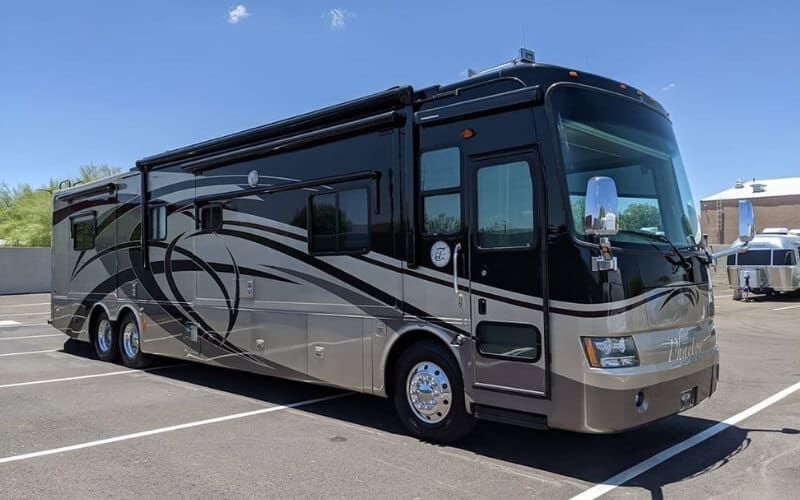 The largest in the group is the Class A RV. If you intend to live in your RV permanently and want all the comforts of home, this is your best option. Many Class As have one or more slides that can increase the interior living area. But, of course, more luxurious Class A vehicles can cost as much as a decent house; bear that in mind.
Class B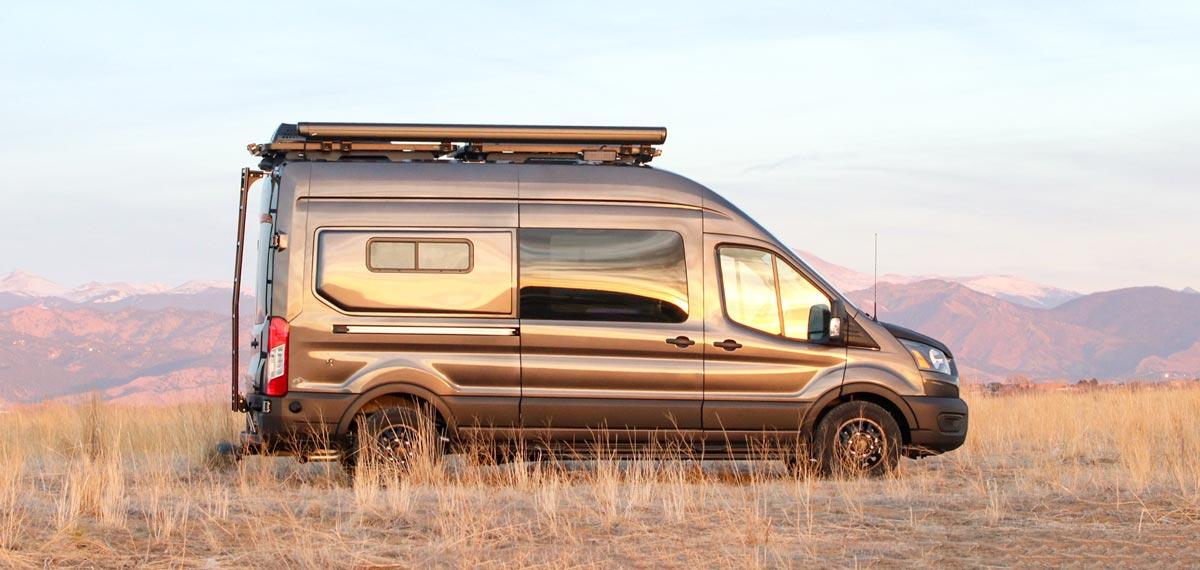 A couple or small family wishing to take more road trips and weekend getaways might choose a Class B camper van. Wet tubs, or showers with a toilet and sink within, are a common feature of Class B RVs. Although there is less room, there is more driveability.
Class C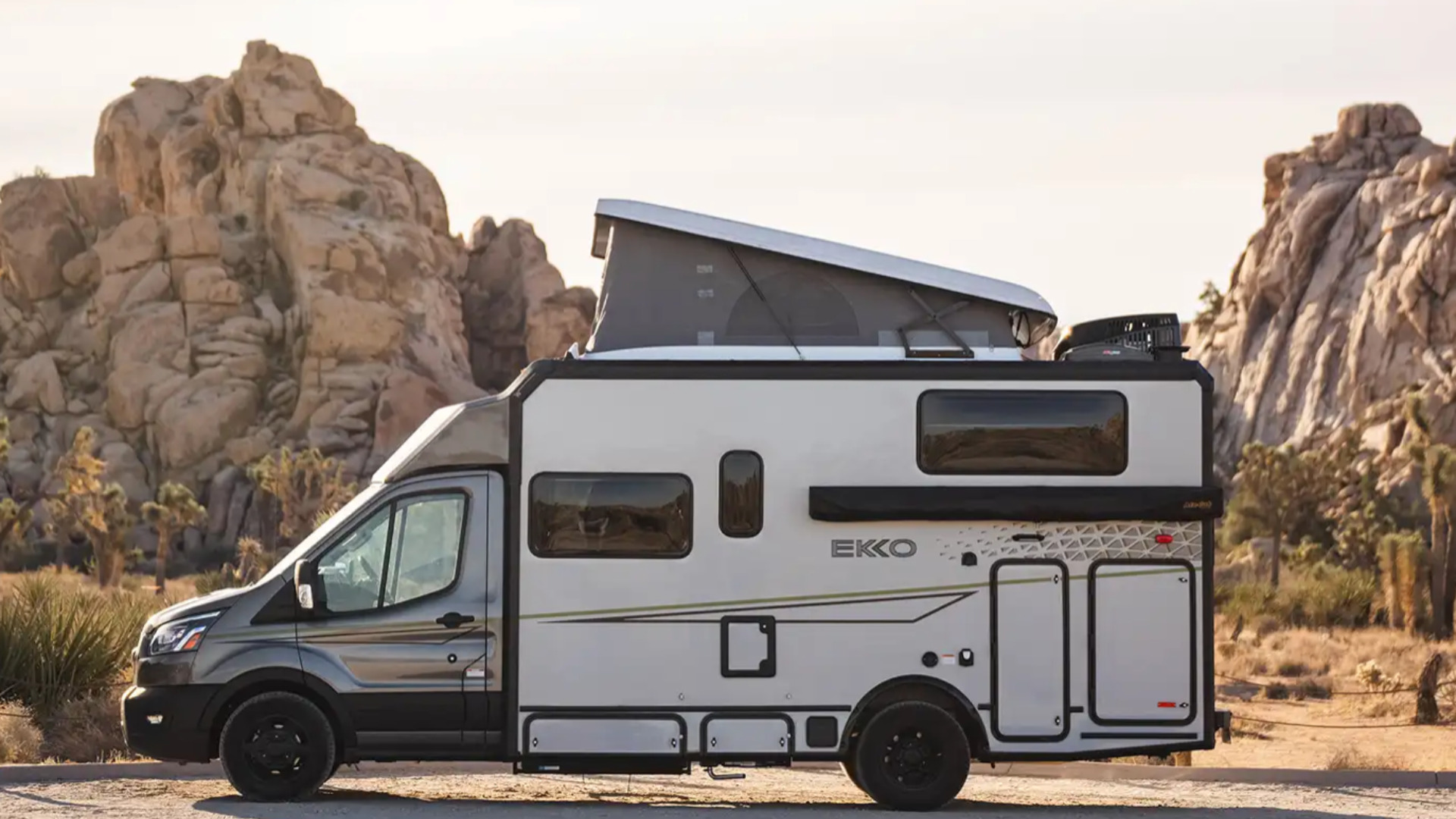 The most common kind of motorized RV is this one. It contains a separate living space behind the truck-style cab, which includes a bunk or storage space above it. Class C RVs offer more space and amenities than Class Bs and are simpler to drive than Class As RVs.
Fifth Wheel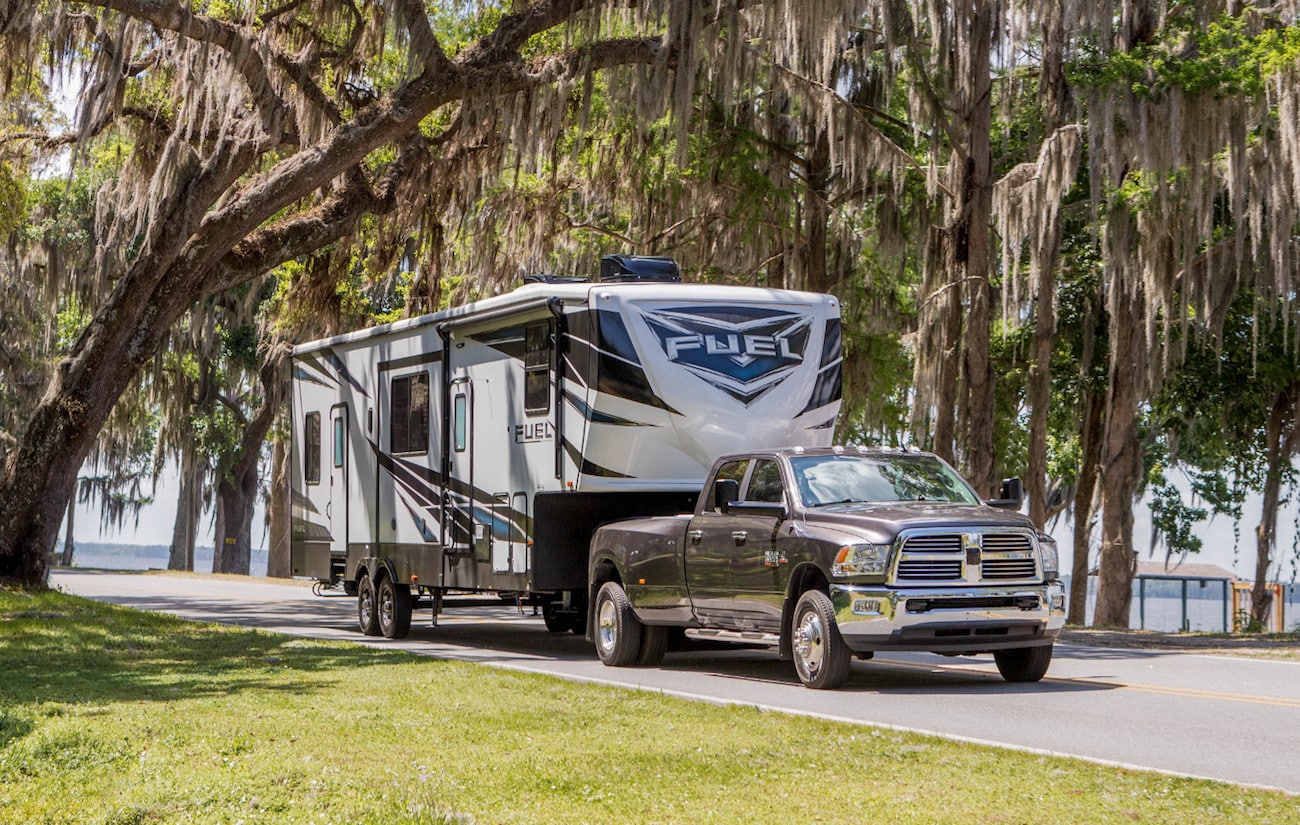 Towable RVs called fifth wheels can be nearly as long as Class A models. They are available in different sizes and designs. The fifth wheel hitch for a truck rests inside the vehicle's bed. This provides more stability when driving and also makes turning around turns simpler. Fifth wheels are taller both inside and out and can support more weight than travel trailers.
Trailer Home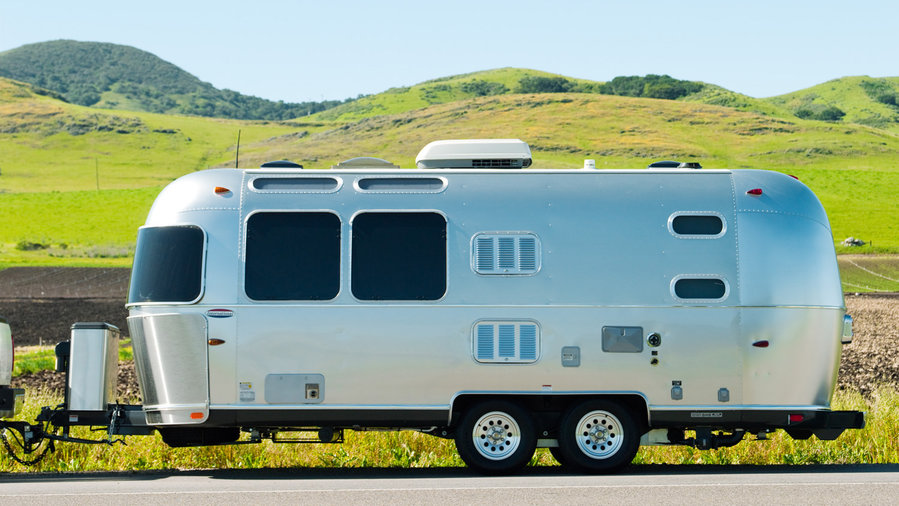 Travel trailers are often the vehicle of choice for new RV owners. You may attach one of these to the hitch located beneath the bumper of your truck and start driving. Travel trailers can be large toy carriers with room for your ATV or little teardrop trailers. They can cost anywhere from $10,000 and $100,000 or more. Remember that the towing ability of your car limits your options.
Truck camper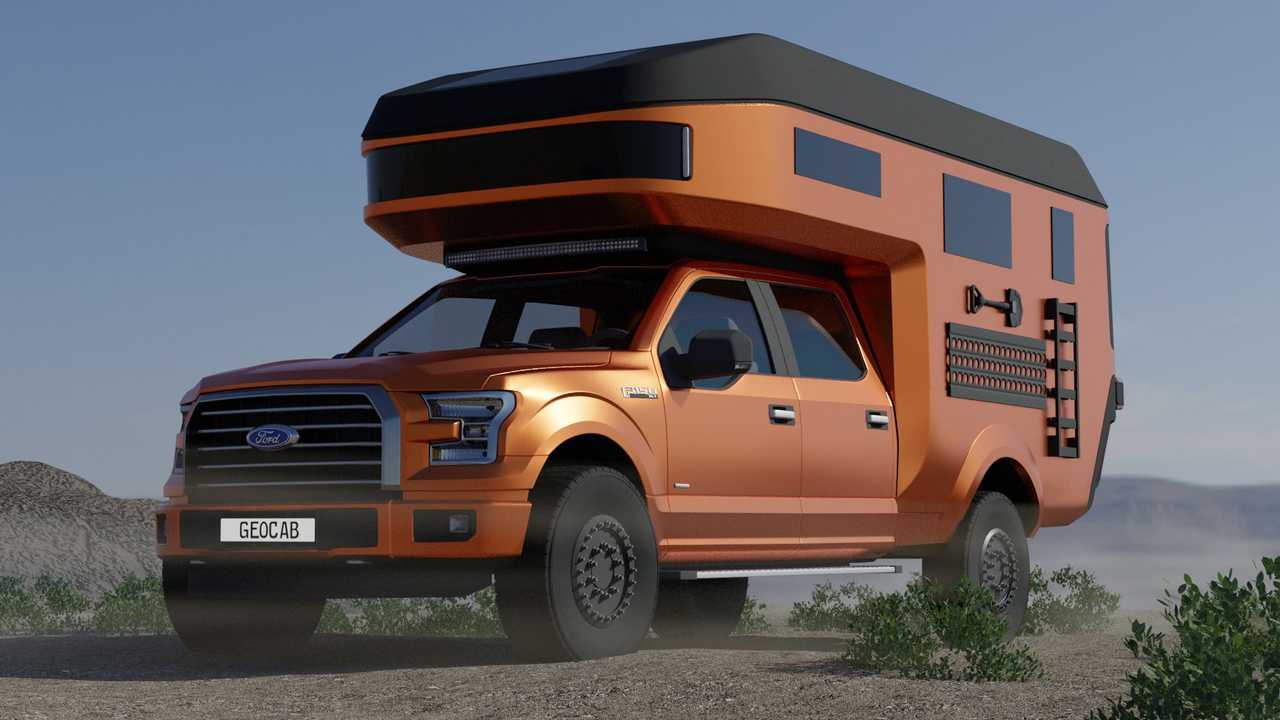 A truck camper properly covers the bed of your pickup truck. Both options are hardtop and pop-up campers that extend with soft walls or tents. Additionally, versions are available with slides that reach out to the sides or back.
Additional Costs to Consider
Don't forget that getting the RV is only half the struggle. A few extra costs are involved with buying an RV, such as You will need to take care of the RV's insurance and GAP safety. In addition, you'll need to budget a sizeable sum of money for both routine and unexpected maintenance and repairs.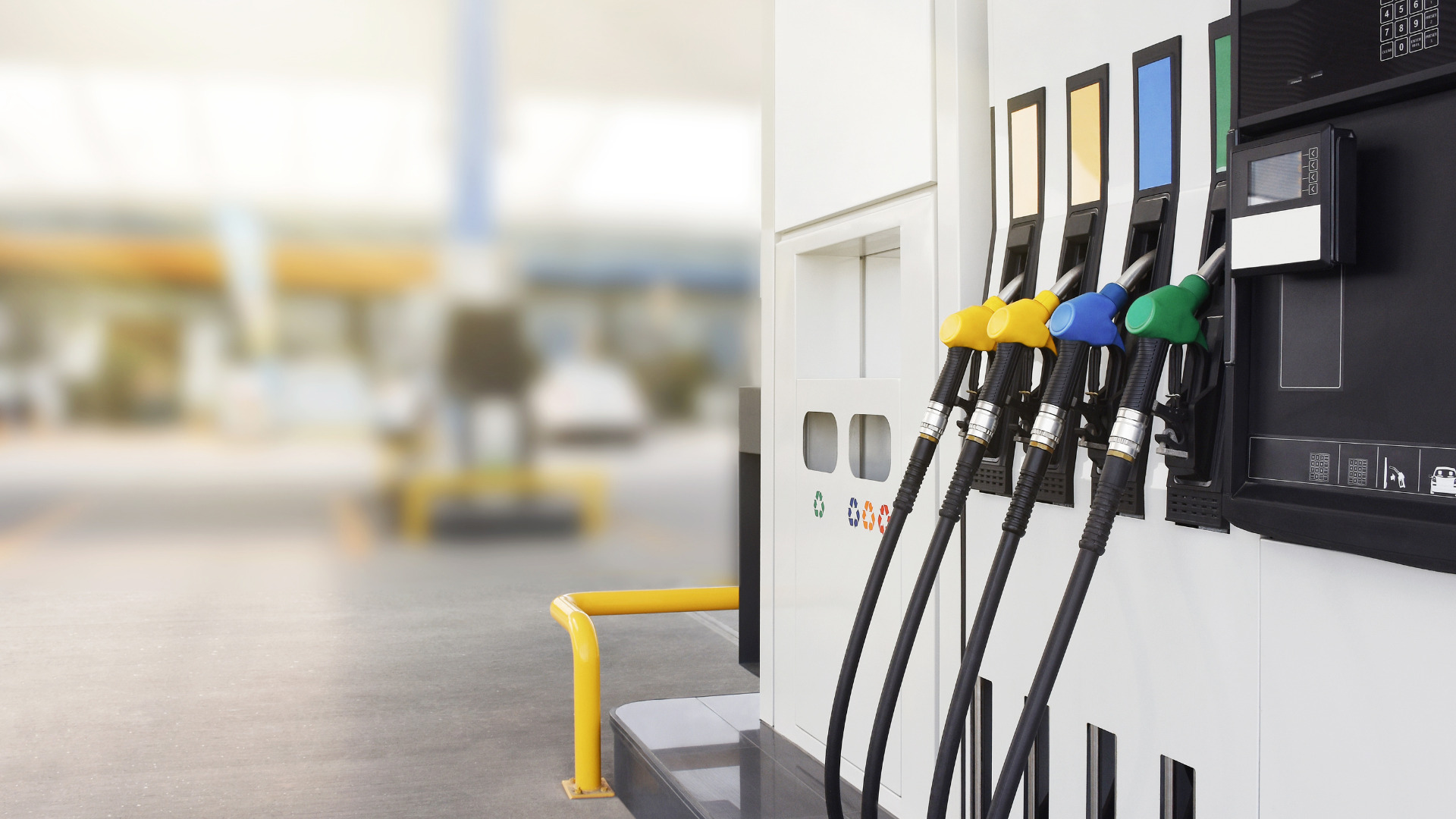 Your RV needs to be registered after you take care of its insurance. Regular payments will also be required for fuel, propane, and gas. You will need to take care of your internet and cable connections. Before making any journeys, you will need to locate the location of your travel packing. And most importantly, how you'll cook your own food in the RV.
How to Get the Best Deal While Buying an RV
Looking for the best RV deal? Take into account these suggestions to get a better deal on an RV at the dealership while buying an RV:
Think about all of your options as you consider multiple RVs. Keep an eye on the different auto financing rates offered by your bank and the dealers. Before rushing into buying an RV, you should practice patience and wait for the best prices in the market. You can try attending various RV fairs to find a fantastic offer that meets your needs and wants.
Try to purchase an RV near the end of the month or during RV season to take advantage of cheaper deals. You might be able to negotiate a better price by being friendly and pleasant with the salesperson. Ask for a better offer while being willing and bold. Also, make an effort to find the most powerful incentives to raise the cost of your RV purchase.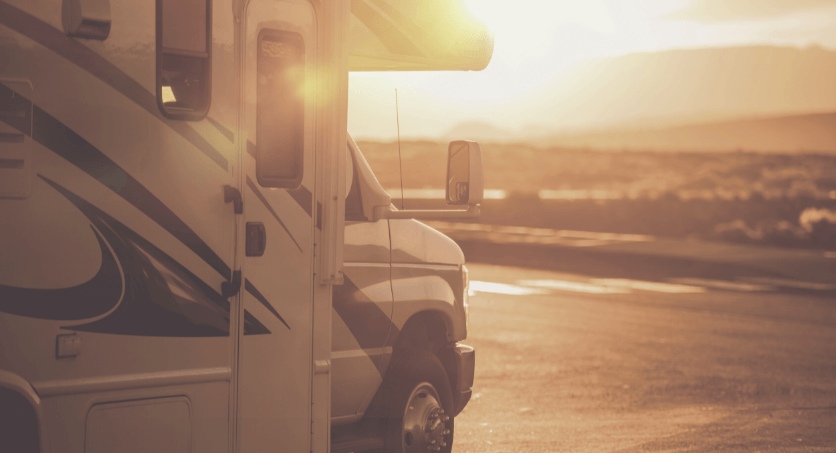 Reading or watching videos won't teach you everything you need to know about buying an RV. Instead, you'll discover along the road how to make the most of your new RV if your finances are in order and you buy the needed tools and equipment.