There's no hiding that Colorado is a pivot of the west's free camping. And if you are on a budget or simply looking for campsites free from reservations, then Colorado can serve you with many noticeable options.
Drive down the rocky terrain amidst the dust and dirt of the national forest or BLM land that offers remarkable rocky mountain views along with the required seclusion. So, take out the map and venture to find your perfect spot amidst the dispersed camping in Colorado.
How To Find That Perfect Primitive Dispersed Campsite
Finding a free camping site in Colorado is not that tedious, only if you know where to look. Sometimes only glancing at the maps or atlas can help you get your desired camping place. But then, sometimes, you may have to go the extra mile or drive down the dirt roads to pull out the exquisite and perfect space for your tent. Indeed, you won't get the promising amenities of paid campsites, but a place in the solitude of Colorado's wilderness by knocking off the crowd is undoubtedly worth it.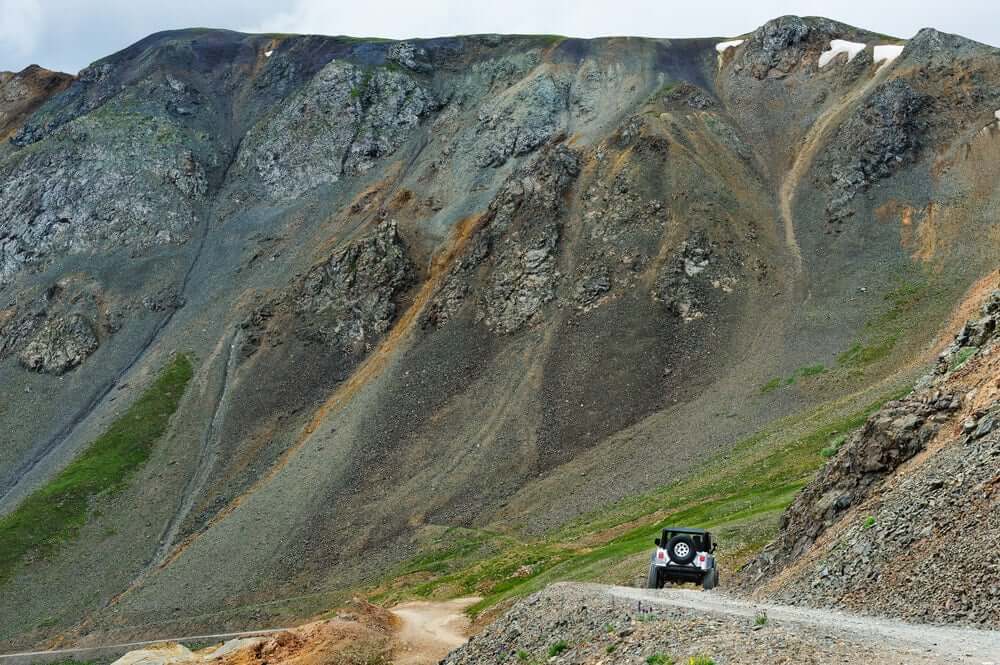 The national forests or the BLM land are undoubtedly one of the best areas to count on when it comes to free camping. Unless stated, camping in national forests is free anywhere in the country. In fact, Colorado is home to 11 national forests, covering 14.5 million acres.
Arapahoe National Forest land lies on the periphery of small mountain towns near the Front Range, like Idaho Springs. White River National Forest is also easily accessible from the Vail Valley and Summit County. National forest land is also widely found in the southern part of the state. You'll surely not just get free primitive camping areas in Colorado but will also witness the scenic view worth capturing!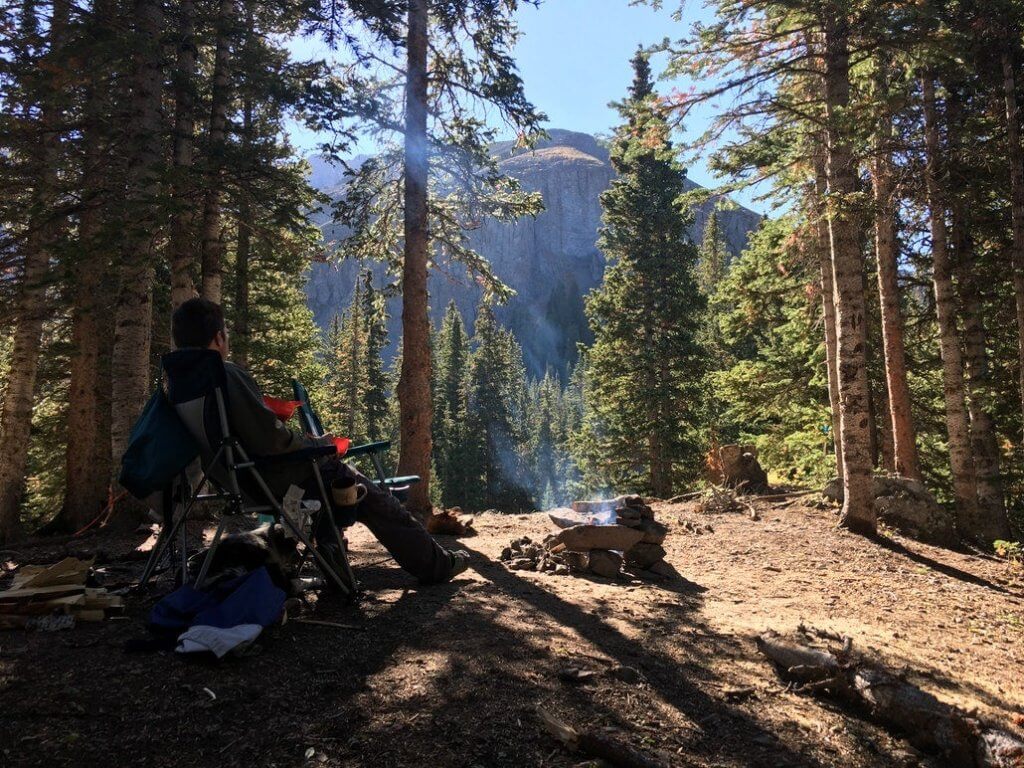 Some places in Colorado —like Mount Zirkel, Mount Evans, or Weminuche, also provide spaces for free campaigns. Still, these places are invaded by people more than national forests or BLM lands. Hence, camping in these spaces would still be a challenge. Again, the Maps and Atlas cater as a great resource to help you hunt the perfect space for your camping. But apparently, the most fascinating and hidden gems are possibly discovered by scouting down the dirt roads.
However, there are no permits or external charges required while camping at these places. But a little research about specific areas before you plan your trip would not harm you. If you are unsure about the regulations in a particular area, call the local ranger station to enquire.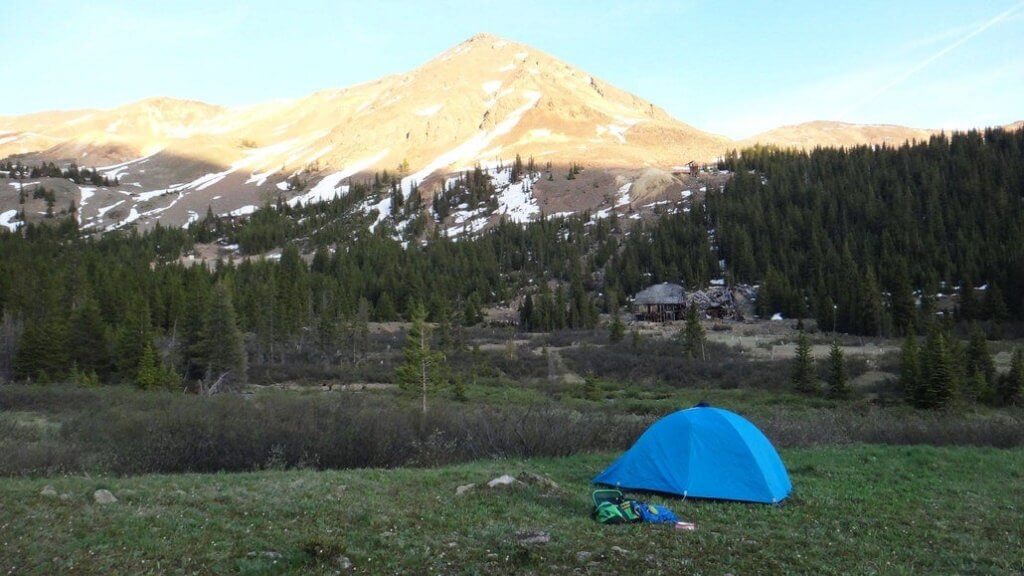 For dispersed camping or any camping or outdoor activity, for that matter, the most significant thing to keep in mind is to practice LNT ethics. This means Camping 200 feet from lakes and streams, taking back all the trash, and trying its best to leave everything the way it was in the initial state. It's crucial to take care of everything, including human waste, by burying it and disposing of it efficiently.
Best Free Campsites in Colorado
Many campsites can be found in Colorado with the help of a bit of research and a lot of hunting oneself. The most prominent places are –
Surprisingly, the southern Rocky Mountains, known as the Front Range, happen to provide an excellent opportunity for free camping. The area is easily accessible and claims to charge absolutely no fee. The cherry on top is that there are approximately fifteen designated sites to place your tent, making it ideal for weekend getaways; hell, what's better than that?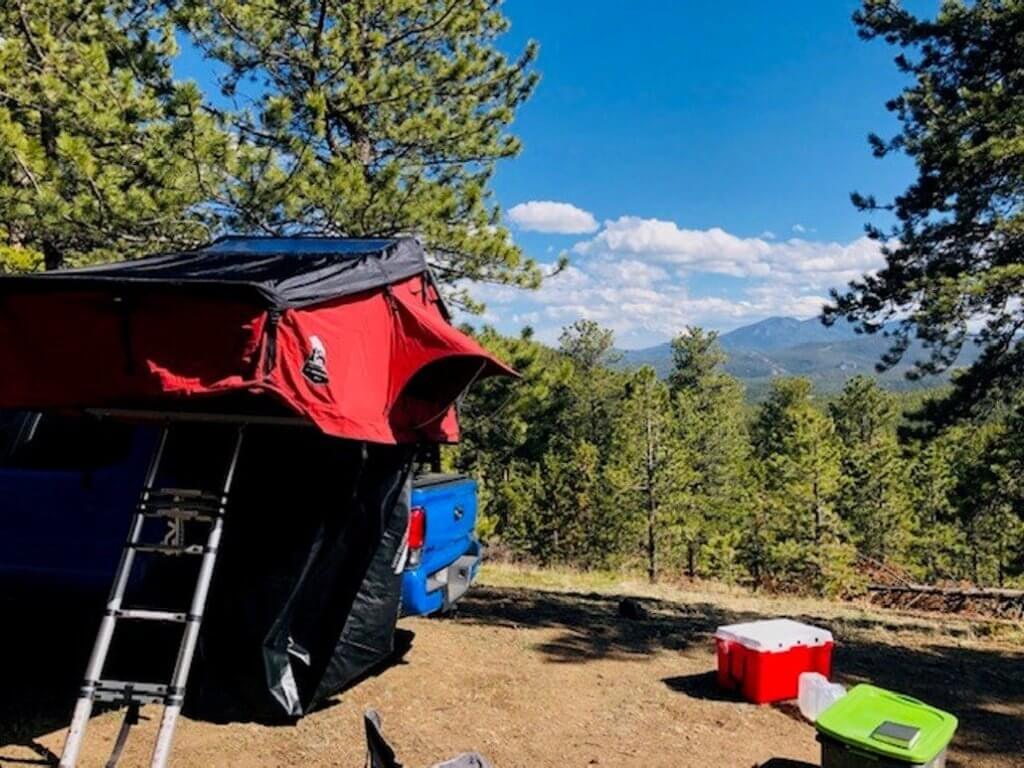 Right beneath Horseshoe Basin, the Peru Creek Road Area offers primitive camping with big mountains surrounding on all sides. You'll be able to pitch your tent and park your RVs effortlessly with oh-so-gorgeous high alpine views, perfect for enjoying with your friends and family.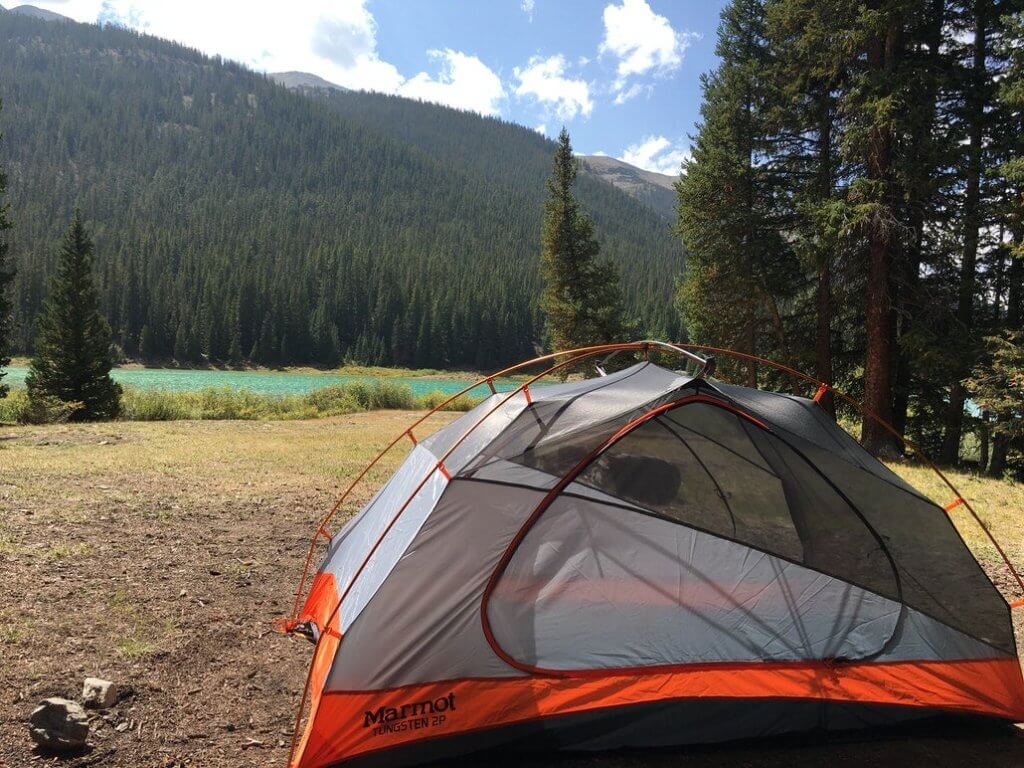 Just north of Silverton, you'll find a dirt road leading you into a deep valley alongside a stream flowing beneath the towering San Juan mountains. Sounds like an excellent plan to pitch your tent at night. Great, you can peg it here, and it's free. The road is comparatively mild than a usual dirt road, so good news for all the RV'ers looking for free camping in Colorado.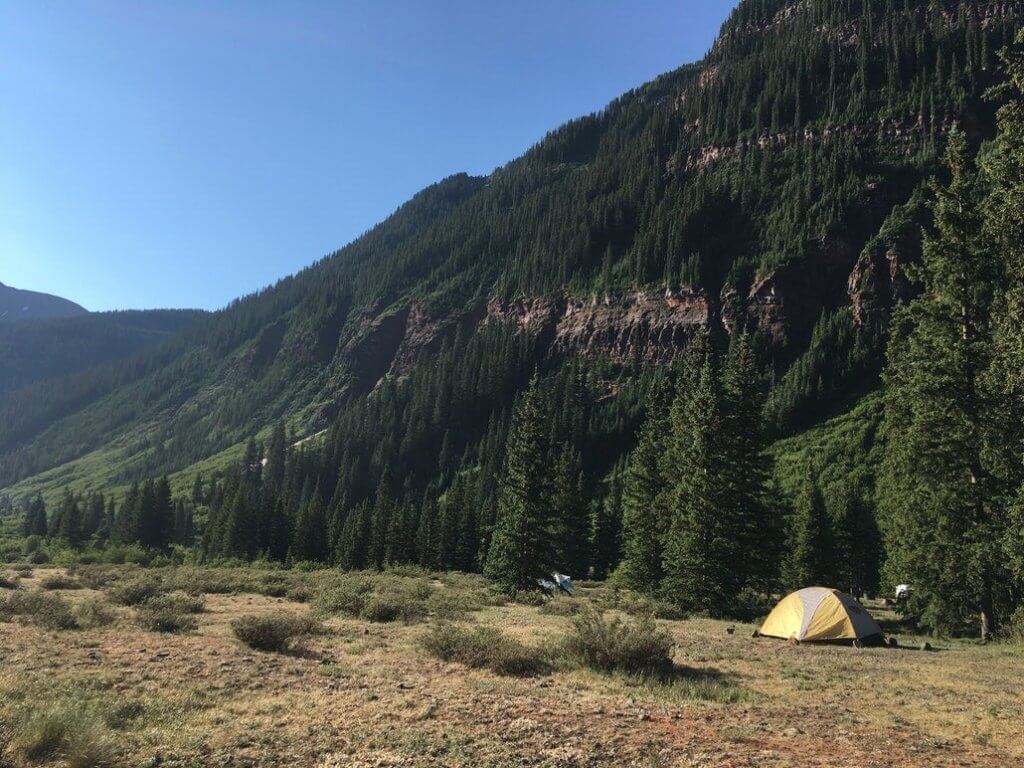 On the other side of the San Juans, Alta Lakes is a primitive campground just outside Telluride. With the availability of 20 campsites in the area, it might cause a little difficulty to snag a spot due to its popularity. You'll have impressive views of the San Juan Mountains and access to prime fishing in turquoise alpine lakes from the Alta Lakes area.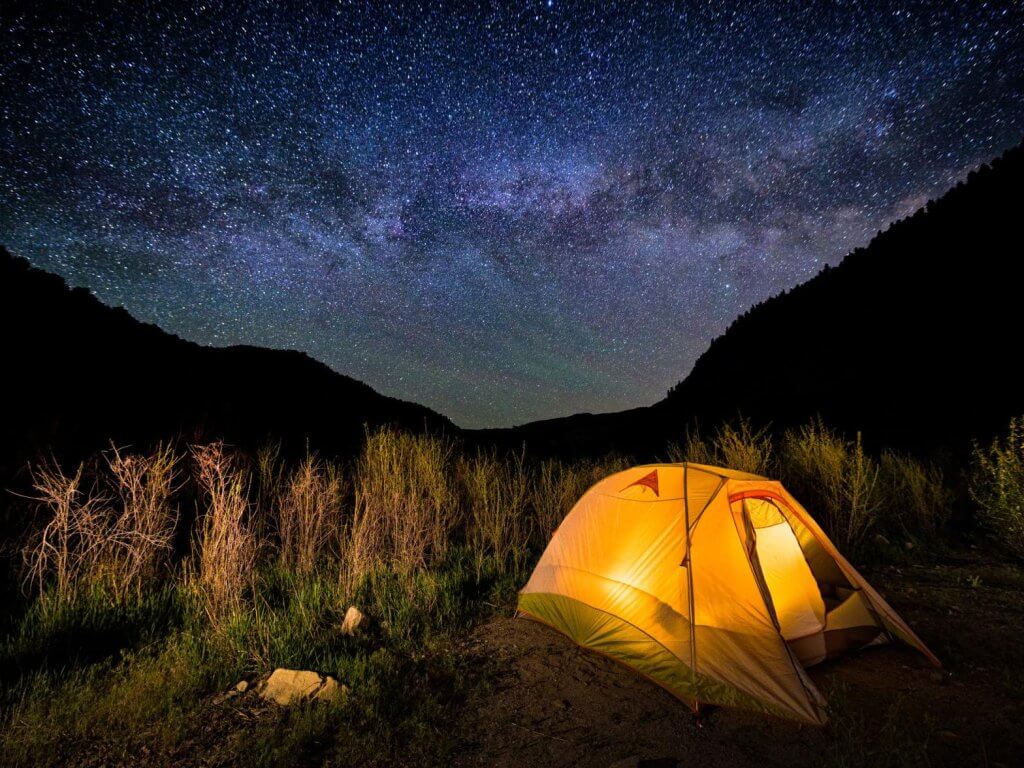 Conclusion
You can definitely fall in love with the scenic beauty of the Colorado wilderness. So get your maps and sit in your RV to scout some of the best primitive camping spaces in Colorado. However, any place you choose, the classic Colorado camping is a must-try experience once in your lifetime with no fees or reservations whatsoever.