As a result of the cost-of-living crisis, many people have been left wondering whether RV living might be the way forwards. After all, there are residential caravan parks across the globe, meaning you'll never be short of somewhere to get comfortable. In addition to the more affordable cost of living, there are various other advantages that come with living in an RV full-time. Despite this, this isn't to say that this type of living isn't without its disadvantages. It's just about weighing up what's important to you and, to help you decide, detailed below are just some of the pros and cons of living in an RV full-time.
Pro – Lower Cost of Living
As previously mentioned, living in an RV full-time provides you with a lower cost of living. This is because, with a brick-and-mortar house, you're required to pay for rent or a mortgage, utilities, and so much more. While you'll have to pay for pitch fees, which may cover the cost of your utilities depending on the park, you don't have to pay for the home itself more than once. RVs are purchased outright, meaning after that lump sum, you won't be required to pay out anymore.
Con – Limited Space
It goes without saying that living in an RV full-time presents you with limited space. Therefore, if you have a lot of "stuff", you might find that RV living isn't for you. Similarly, if you're planning to live with more than one person in an RV, this can soon become tricky. What's more, when living in such a small space, it's very easy for things to get cluttered. As a result, when living in an RV, it's important to spend your free time out and about to avoid feeling cooped up.
Pro – Less Space to Clean
Having less space isn't without its benefits, as this means that there's less surface area to clean. Even if you're cleaning the whole exterior of the van, this will typically take an hour tops. Therefore, RV living is ideal for free spirits who would rather spend their time doing things they enjoy rather than keeping an immaculate home. Generally speaking, a handheld vacuum and a regular tidy around will be all that's required to keep the interior of an RV looking great.
Con – Driving Difficulties
Naturally, RVs are larger than your standard vehicle, meaning it can be tricky to drive them around and park them safely. That said, practice makes perfect, and the more you drive your RV, the more confident and competent you'll become. If you're thinking about making the transition to an RV, you might work your way up in vehicle size (e.g., transition from a car to a van). This way, you'll get some practice in for driving larger vehicles before making the leap.
Pro – Closer to Nature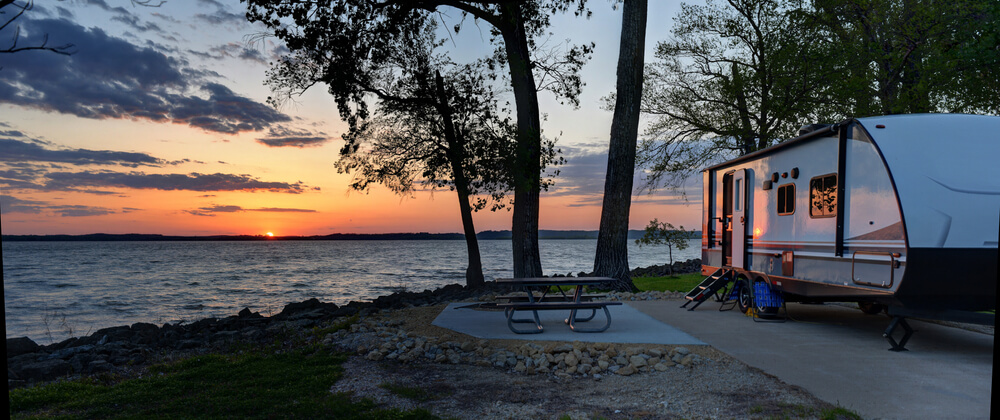 If you're a lover of all things nature, RV living is ideally suited to you. Most residential parks are situated within the gorgeous countryside, meaning nature is right on your doorstep. What's more, you're not restricted to one place, so you can experience nature in a multitude of locations. Ultimately, when it comes to RV living, you'll never experience so many opportunities to be at one with nature in any other environment.
Con – No Fixed Address
If you're roaming around the world, this inevitably means you'll have no fixed address. As a result, receiving important mail can be a problem. One way to get around this is by renting mailboxes, but there's no escaping the fact that this is much more hassle than simply having a fixed address.