Of all the photography disciplines, I'd argue that nature photography is one that evolves on the most continuous basis. Our understanding of the natural world grows with every passing day. So does our understanding of the best practices we should be following as nature photographers. To get the most from your subjects, your shots, and your equipment, it's important to adhere to some traditional wisdom. Don't forget to couple that with impressive new-age tools.
The Importance Of Light
Lighting is one of the most important elements in all forms of photography, nature is no different. The most important aspect of light in nature photography is the use of natural light. Yes, you might use some portable flashes but for that genuinely natural shot, using the natural light around you is the best option. It takes practice and requires a high degree of adaptability. The light will change as the shoot continues. That's particularly noticeable around times such as the golden hours. These are times when the sun's light can dramatically alter both the overall outcome of a shot and the mood of the photo itself.
Composition
In the great outdoors, you're relying on the natural lay of the land and the elements around it for composition. If you're shooting wildlife you're not going to have the opportunity to run up and pop a background behind the subject. Instead, with practice, gain an understanding of what works well at highlighting or blending with the subject. If you're really unhappy with the background of your shot, you could always use a background remover and then replace it with a better one…
Patience And Timing
When dealing with wildlife and nature, there's very little you can do to set up a shot. Instead, you need to be in the right place, at the right time. That requires a whole lot of luck or a whole lot of patience. Be ready to wait for significant periods of time without much happening before the perfect moment reveals itself. Over time, you'll get to know the best times to shoot at a specific location, or you'll learn the behaviors of certain animals. Then you'll find it's less about guessing and more about knowing when and where to point the camera.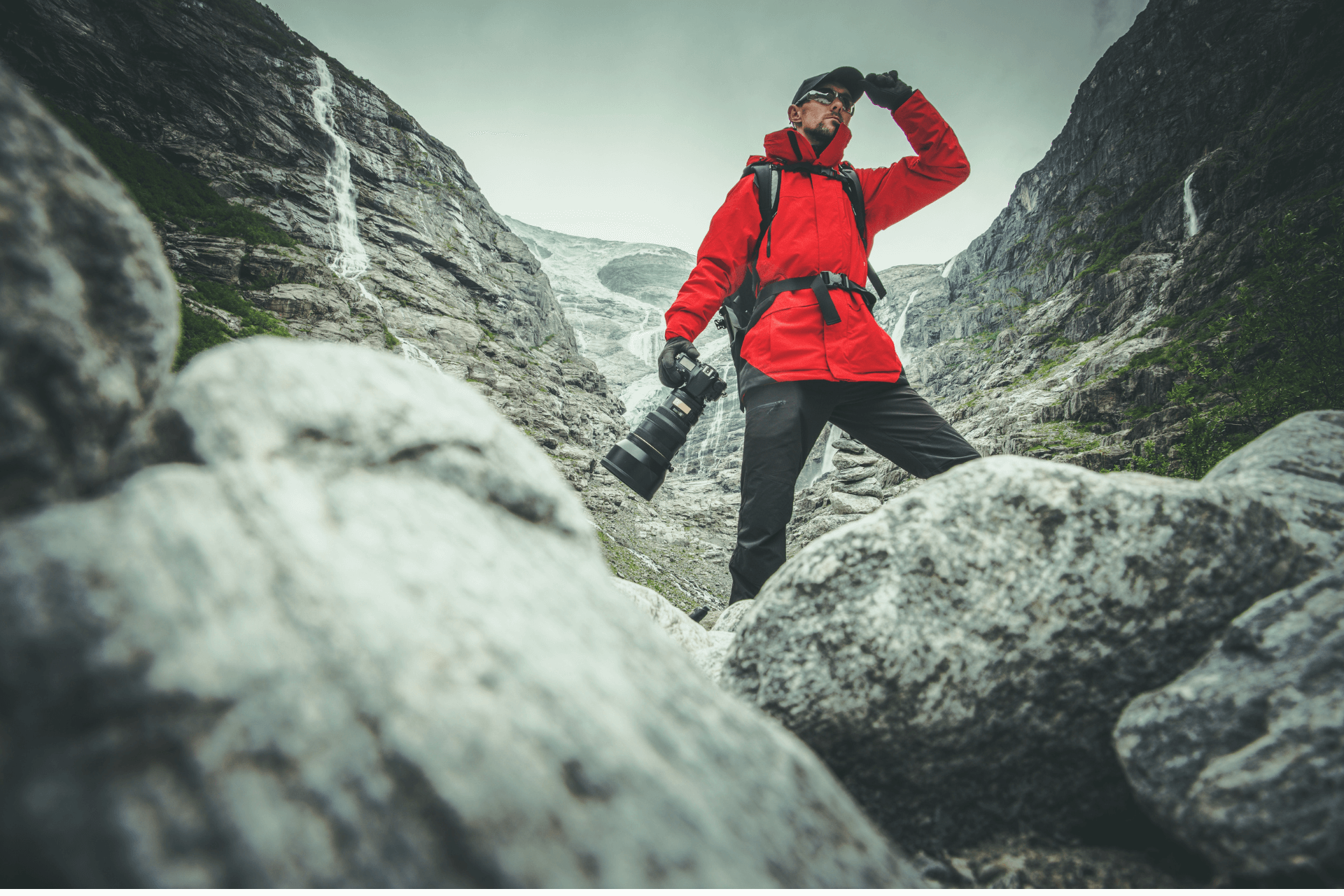 Respect The Environment
If you're a nature photographer chances are you're not someone who needs to be taught about preserving the natural world and conservation. The best principles to live by are the Leave No Trace principles. If you venture to a specific location, leave it precisely how you found it, as if you were never there at all. The same goes for the wildlife itself. Your photography should have zero impact on the animals at all. If you find that you're upsetting, aggravating, or unsettling the wildlife, then it is time to move on.
Get Yourself The Right Gear
Nature photography requires a specific setup. You're unlikely to be able to haul a studio's worth of kit around with you, so you need to be selective on what comes out into the field. Think about what you're shooting and what will help you achieve the perfect shot. That might mean that you need to use a drone for those big sky, sweeping landscape shots. Or it might mean investing in a rugged tripod with a remote trigger so that you can take shots without needing to tend the camera in person. That's the perfect way to get natural, in-habitat wildlife shots. Remember that you'll likely need to carry all of this yourself, so the more selective you can be, the more your back will thank you.
Key Takeaways
Nature photography is certainly a discipline. It requires patience, a calm mind, and the right gear. It's a cliche, but practice will certainly make perfect in this instance. Take your time, enjoy the process, and soon you'll be taking quality shots that clearly demonstrate your commitment to your work.
Always respect the environment and the wildlife in it.
Don't overly plan your shots in advance, be prepared to adapt to the conditions.
Get to know your gear so you can take shots instinctively.