Have you ever wondered how much your RV is worth? Knowing the value of a used RV before you buy or sell one is essential.
Let's consider that you are planning to buy a used car or are trying to sell one. So, to get the best price out of it, you can use something called the Blue Book (also known as the Kelley Blue Book).
However, does the same Kelley Blue Book work when you want to purchase or sell a used RV vehicle?
Let's find out!
And before we find out whether the Kelley Blue Book works for an RV vehicle, we first need to understand what precisely the Kelley Blue Book is.
What is the Kelley Blue Book?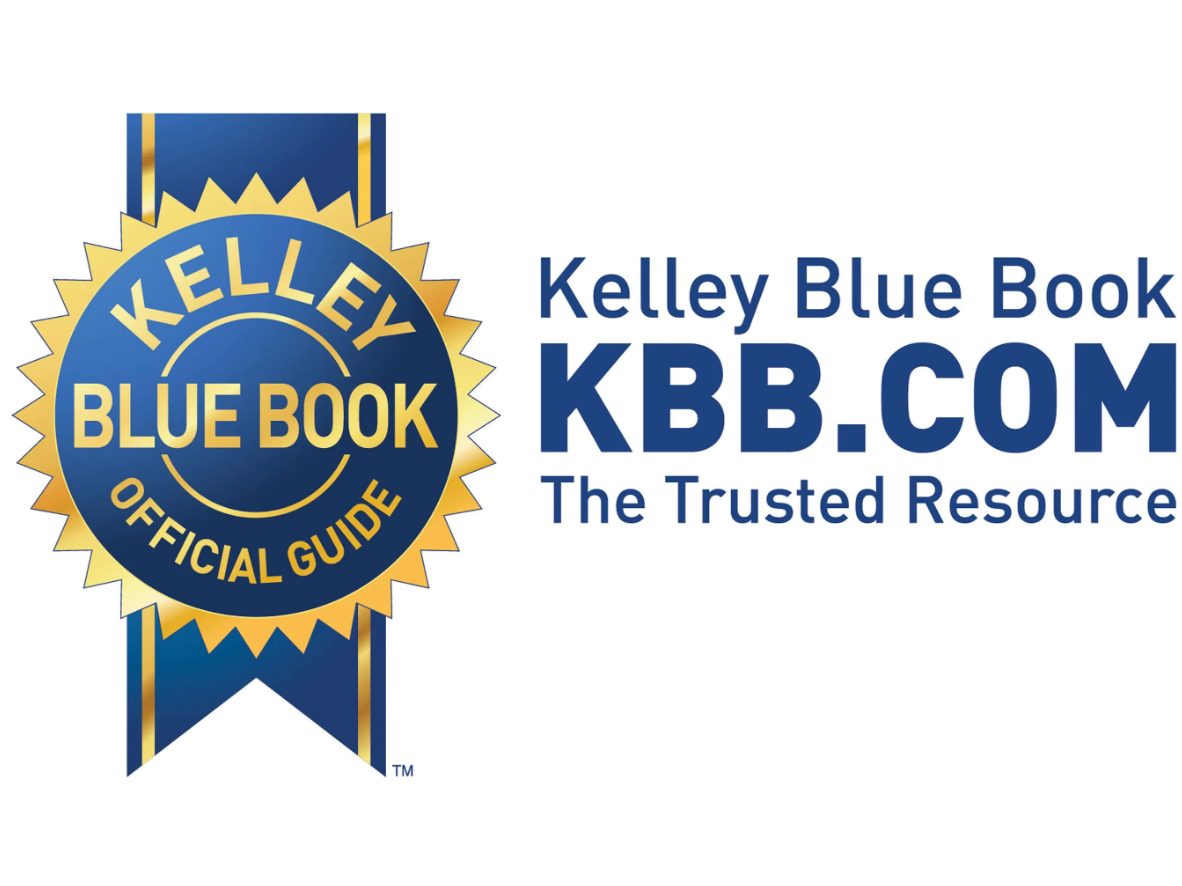 Kelley Blue Book is a company that helps consumers and auto dealers determine fair prices for pre-owned vehicles through its online database. This is one of the best resources for determining a used car's value.
Whether selling your used automobile privately or using it as part of a trade-in, this database could help you set a fair price. Moreover, it could be used to determine whether a purchase or sale price is reasonable. The Kelley Blue Book covers a wide range of vehicles, but can it be used to evaluate recreational vehicles?
The answer is no! Unfortunately, there are no Blue Book values for RV because Kelley Blue Book no longer has a price guide for recreational vehicles. Instead, it only has information about cars.
However, there are additional resources you can use to decide the worth of a recreational vehicle. And one such resource is NADA!
The National Automobile Dealers' Association (NADA) provides broad pricing recommendations for the value of all sorts of recreational vehicles, such as Motorhomes, Pop-Up Campers, Travel Trailers, Fifth-Wheels, Truck Campers, and Park Models.
It is a great resource to start with when figuring out how much an RV is worth, but there are a lot of other considerations that go into the buying or selling price, so stick around till the end to find out more!
How to Determine Your RV's Trade-In Value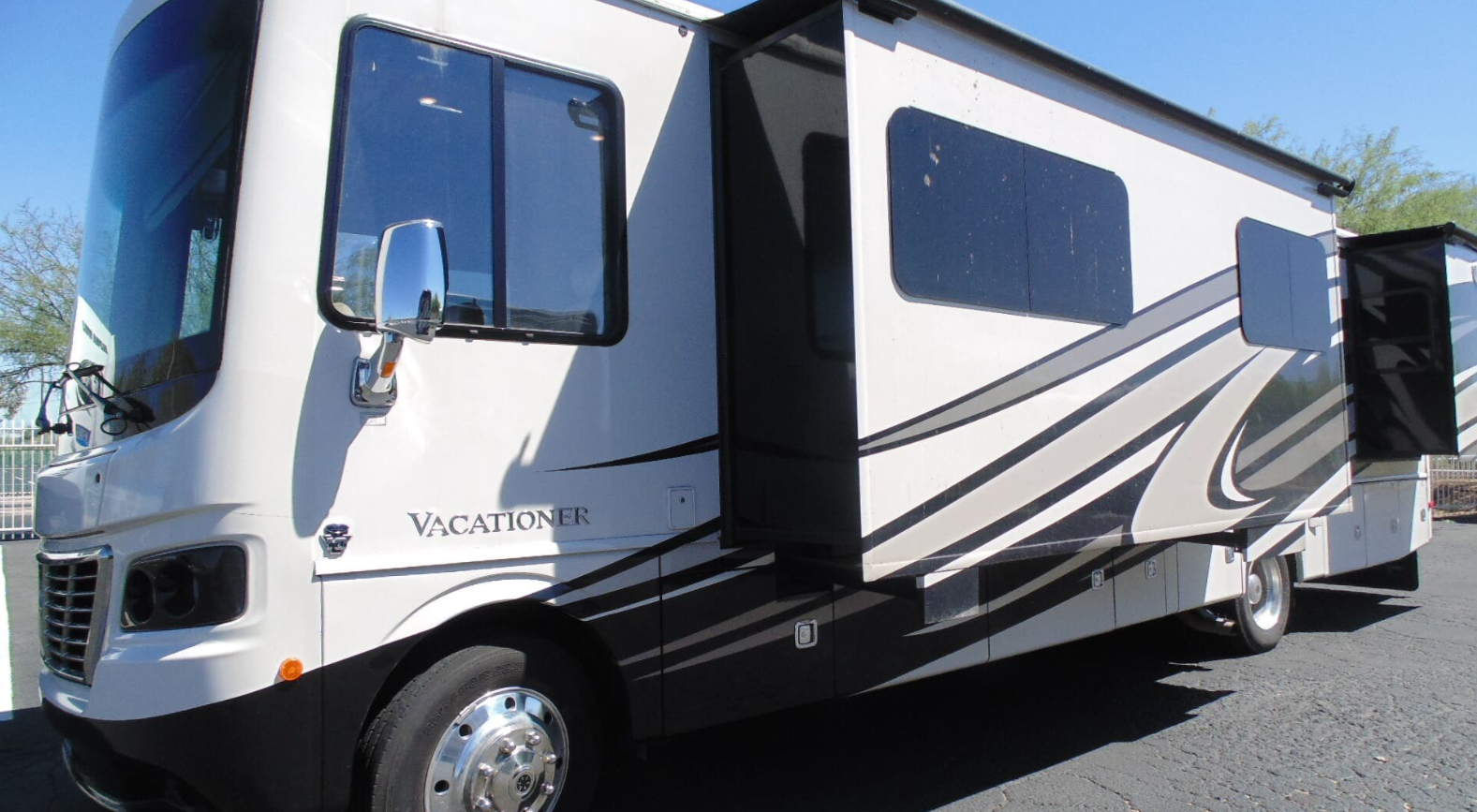 Do you want to know how much your used recreational vehicle is worth? Similar to the Kelley Blue Book for cars, the NADA Guides can help you determine a fair price for your pre-owned RV. However, you have other options too. Here are some ideas for finding a reasonable selling price for your recreational vehicle.
Look in the NADA Guides
To begin with, try looking up your RV's model, year, and manufacturer in a NADA guide. If your RV is older or less common, you might need help finding a match. If that is the case, find a comparable unit or model to use as a starting point for your pricing suggestions.
NADA Guides, like Kelley Blue Book, will ask for your zip code to provide accurate pricing information for your area, as the cost of RVs might vary depending on where you live. You can view the model's base price or click through to add additional features and upgrades.
The NADA Price and Value Guides provide you with the best possible selling price for your RV based on its maker, model year, and additional features. Now that you have access to this pricing, it's time to move on to the next phase.
Look at Online Dealers for Recreational Vehicles
The next step in determining a reasonable price for your old RV is to look that up on the major RV sales websites. RVT and RV Trader are two of the most popular markets available.
If you need help tracking down your exact recreational vehicle, try narrowing your search to a few related models. Look for similar models, manufacturers, and years. Compare these prices with what you found in the NADA Guides. Have you found any similarities?
You may need to adjust your search or sale price if your pricing differs. Make sure your numbers reflect the current market situation.
Explore the factors that influence pricing
The price of a recreational vehicle might vary for a variety of reasons. Your RV's cost may increase due to upgrades like solar, remodeling, new tires, and other factors. On the other hand, normal deterioration and discoloration can reduce the value of your RV.
Consider the factors that determine the value of your RV with honesty and fairness. NADA Guides are like Kelley Blue Book values for RVs; they allow you to add or remove options and see how they affect the value.
Get the Best Possible Price by Selling It Yourself
Selling your RV on your own will allow you to maximize your profits. Although it's more challenging and time-consuming to sell an RV on your own, you'll get to keep the entire profit.
Other possibilities for selling your RV include doing so on consignment, where a dealer sells it but retains a portion of the proceeds. You can sell your recreational vehicle on websites like Craigslist, Facebook Marketplace, RVT, RVTrader, and many others.
How to Get a Good Deal When Purchasing a Pre-Used Recreational Vehicle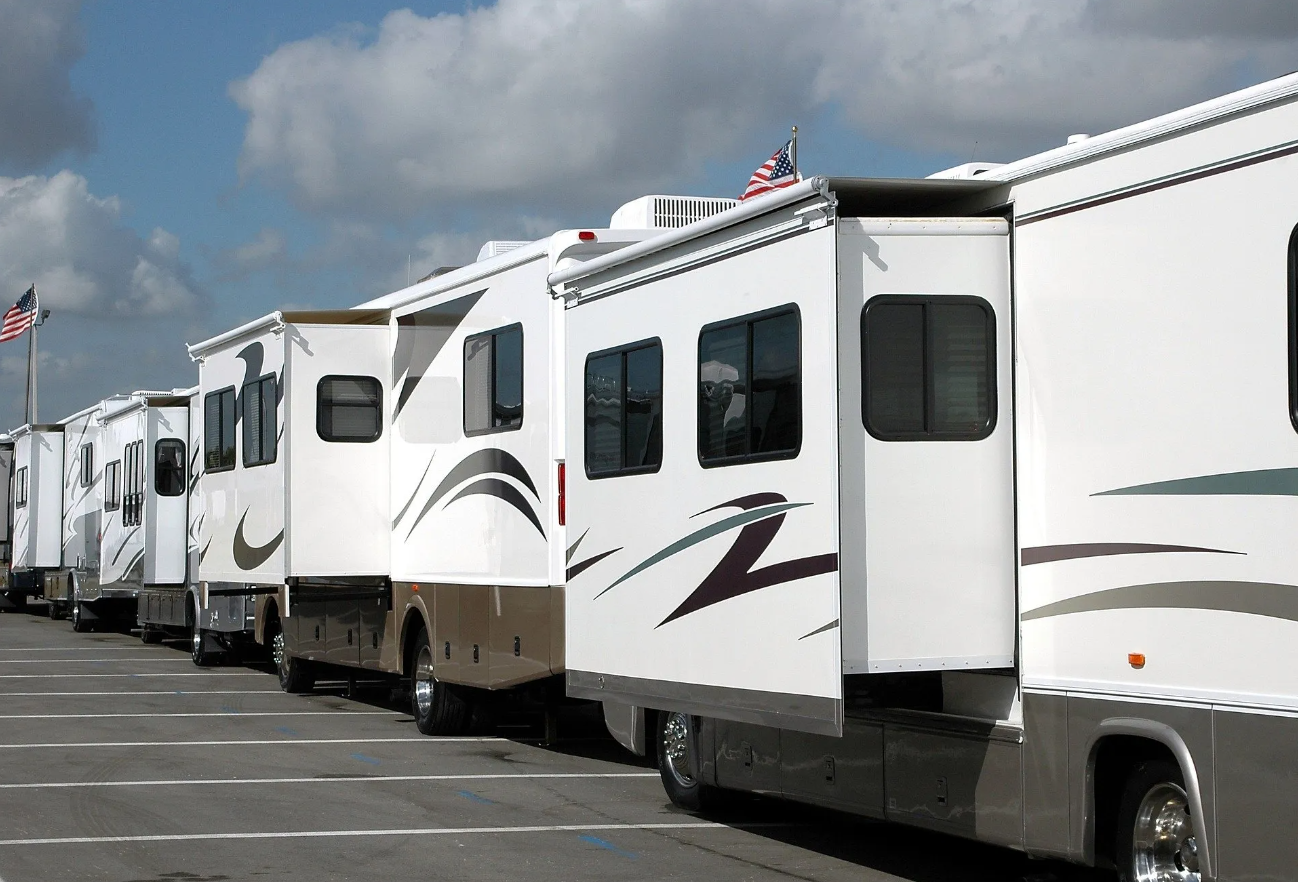 You can do several things when purchasing a pre-owned recreational vehicle to be sure you are getting a good deal. The NADA Guides are like Kelley Blue Book, but you must take additional steps before settling on a fair price for a used RV. Before making a purchase, it is crucial to do some research.
Evaluate Against NADA and Comparable Models
You should check the price of comparable RVs on RV-selling markets before considering purchasing a used RV. You should also verify this using the NADA Guides. Is the RV priced too high or too low? If that's the case, either the item has flaws that weren't disclosed in the listing, or the vendor is being unfair with their asking price.
Get an Outside Verification
The first step in buying a recreational vehicle is to invest in a pre-purchase inspection conducted by a qualified third party. These costly examinations begin at roughly $500, but they are well worth the investment.
Having a third-party inspector who isn't working for you or the seller evaluate the RV's condition is the best way to get an objective assessment.
Having a professional inspector look over the RV and give you a report can give you a better idea of what you're getting into and may give you negotiating leverage to get a better deal if problems are found.
Never Be Too Afraid To Walk Away
Finally, if you don't feel like you're getting a good deal on an RV, don't be afraid to walk away. Don't let your feelings about this RV affect you; you'll find another. You should be content with whatever you get.
Why It's Important to Know Your RV Value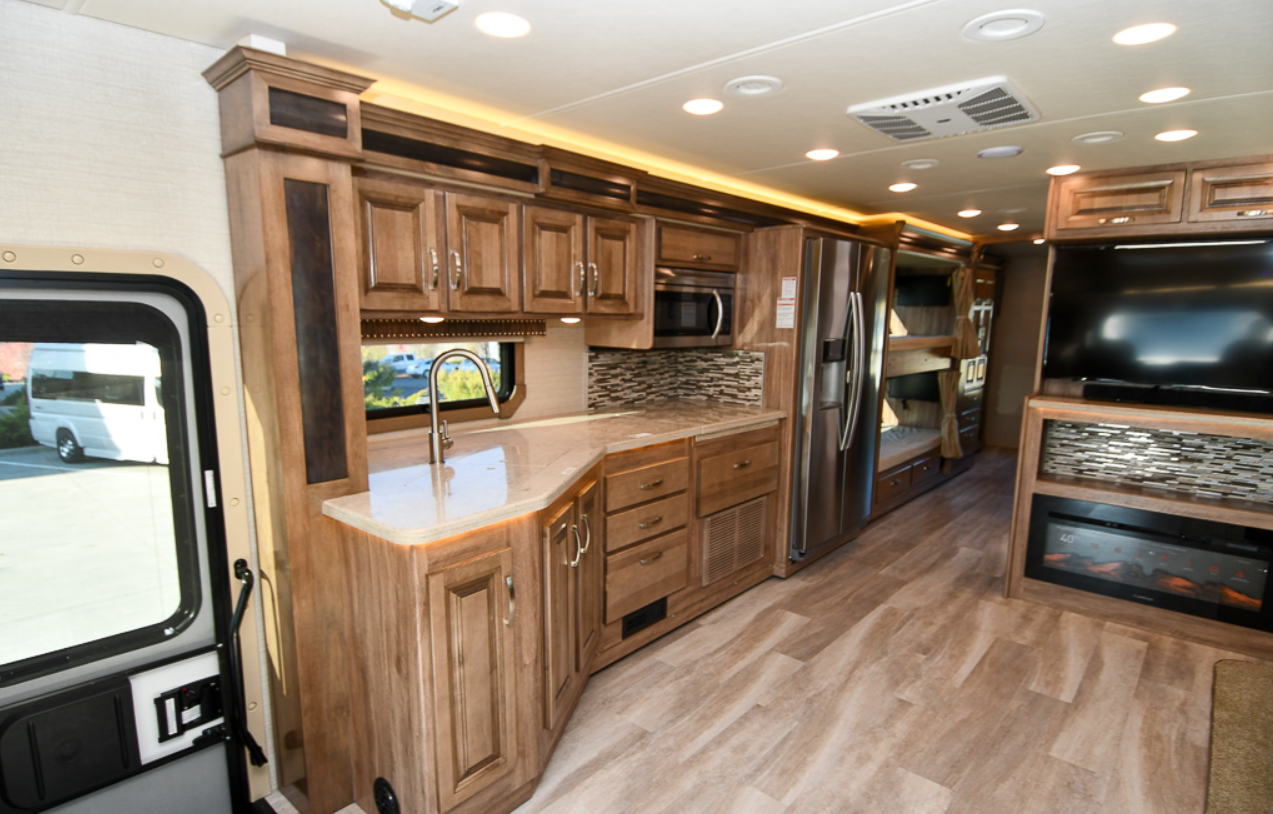 Having an idea of the RV's value allows you to do the following:
Calculate a reasonable asking price.
Get the maximum value for your trade-in at an RV dealer.
Get a sufficient amount of insurance coverage.
Based on recent sales data, finding a reasonable price for a recreational vehicle is a win-win for buyers and sellers because no one wants to overpay or undersell.
You can save money on purchasing a new recreational vehicle by making the most of a trade-in at the dealership. Only walk into the dealership with a general notion of your camper's value; otherwise, they may try to trick you out of more money than it's worth.
Lastly, it is important to have enough RV insurance so that you can fix or replace your RV if it gets damaged.
It's essential to remember that many RV valuation websites add the word Kelley Blue Book to the headline or the body of their content, which can lead to confusion.
Although the term "blue book value" is commonly used to describe how vehicles might be priced, it is actually a trademark of Kelley Blue Book (KBB). Now that Kelley Blue Bookno longer provide values for an RV, other websites may try to lure you in by using the KBB name or the term "blue book" to promote their services.
Finally
Even though neither motorhomes nor trailers are in the Kelley Blue Book, there are other ways to figure out how much an RV is worth.
You may determine the fair market value of any recreational vehicle by considering the factors that increase and decrease its value and comparing prices at NADA, RV Trader, and local dealers.
As you can see, there are a lot of substantial factors that go into figuring out how much your RV is worth. Take the time to estimate your asking price based on the available information and be realistic. Make sure you know what's included in the price and what isn't, and you'll be ready to sell your RV confidently.
Similarly, if you're purchasing an RV, you should take the time to figure out its actual worth. If you figure out an RV's worth, you might know what a good deal looks like. On the other hand, if it's worth less than its fair market value, you'll know not to buy it.