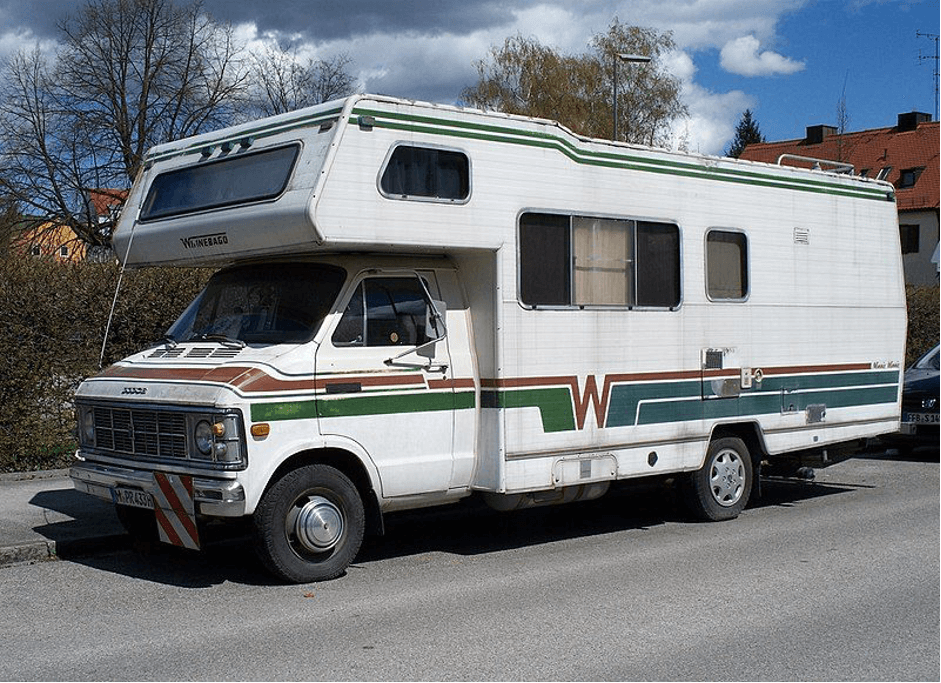 If your camper has all kinds of problems, your RVing can become an expensive nightmare. You could often get stuck with an RV with faulty wiring, cheap materials, faulty appliances, poor construction, or horrible floorplans.
Over the years, people have complained about the problems they've had with their RVs. It does come as a surprise that most camper brands have more problems than others. So, if you are looking for an RV, then there are a few brands you should avoid and why.
Top 8 RV Brands To Avoid
Not all RV models are wrong, but it is often suggested to stay away from a few due to several issues like poor design. So let's look into the worst RV brands one should avoid.
Fleetwood
Fleetwood was once the best choice for RV buyers because of its sloppy craftsmanship and cheap materials. Some of the significant issues with the RV are:
Trim work popping loose
Inexpensive upholstery that stains and tears easily
Faulty wiring
Uneven underlayment
Delamination of walls, countertops, flooring
Seam separation
Those who own the Fleetwood RV will point out all kinds of problems and the repair work they've had to do even though they bought the camper from the showroom floor. One of the other issues people have had is with the fans and lights. The fans and lights quit working, and there is no way to keep the woodwork together.
Using a lot of particleboards for constructing cabinetry and walls doesn't help. The material with slight water exposure leads up to swelling which can't be fixed without changing the entire panel. Unless you are buying a model from the early 90's, there are a few models you should skip like:
Fleetwood discovery
Fleetwood bounder
Fleetwood Tioga
Thor Motorcoach
One of the 8 RV brands, people have had some issues with Thor Motorcoach. If people are thinking of buying it, then maybe they shouldn't as there are several parts that recall, and it makes owners nervous about going on road trips. New campers have often got salvaged or reconditioned parts from the company just to save on the cost.
Some of the problems the Thor Class a RVs include:
Leaky hydraulic jacks
Battery charging problem s
Problems with the parking brakes
12- volt appliance issues
Recalls on several parts
Poor quality interior upholstery
Awning problems
Thor does out some pretty campers, but the shine is only skin deep. Over the years the brand has had some recalls, so it will be a safe bet you can bypass the brand and others like:
Thor A.C.E
Thor Windsport
Vegas RUV
Forest River
The service and quality Forest River offers has taken a toll over the last few years, as there have been several complaints and bad reviews from unhappy customers. Most customers have said the company has refused to get the wonky floor fixed and in most cases the underlayment went soft and swelled up in most with the water coming from the leaky roof seals.
Issues Found With Forest River Campers:
Leaky roof
Seals deteriorate quickly
Water lines tend to leak
Breaking down of Furnace and water heater
Sloppy finish and popping trim
There is a constant need to derail camping plans to get the work done, which is a major challenge which makes most people regret buying Forest River.
Top Models To Avoid:
Forest River Wildwood
Forest River Salem Cruise Lite
Forest River Cherokee Grey Wolf
Gulfstream
Gulfstream was once a upon a time a quality camper that has now degraded it itself as it constantly leaks which leads to molds and damages the frames. It becomes a challenge to go camping during the rains for the fear of leaks. Besides leaks, there are a few other issues like:
Latches on doors and compartments constantly opening
Faulty thermostats
Extreme problems with the windows and ceilings
Issues with the wiring
Cheap materials that break easily
Cheap quality furniture
Most people have often complained about the unreliable electrical system and things like the leveling jacks that don't work or lights flicker. There are a few Gulfstreams camper models that one should stay from:
Gulf stream Ameri- Lite
Gulf stream Kingsport
Gulf Stream BT Cruiser
Coachmen
Coachmen has its share of problems as the newer models have been poorly designed. They constantly vibrate and bump on the road which leads to wear and tear and other severe damages, needed serious repair work. Some of the main problems people have often had with coachmen RVs are:
Broken furniture
Bad wiring
Continual leakage
Low-quality materials
Poor construction and sagging ceiling panels
Failing appliances
Very often customers take their RVs to get the leaks fixed under warranty, the company instructs their technicians to seal the cracks and don't repair the damaged joists or paneling. Hence, there are certain coachmen models to avoid like:
Coachmen Freedom Express
Coachmen Brookstone
Coachmen Chaparral
Coachmen Prism
Keystone
When the vehicle was bought, people loved the design and floorplan. However, after a year, they began having problems with electronic or electrical system bugs which means the sensors wouldn't work properly.
There are a few problems with Keystone RVs like:
Inexpensive materials in furniture and cabinetry
Default wiring
Leakage of air from unsealed holes around pipes
Carpet that mats down in an instant
Terrible customer service
The cabinets didn't meet the demands of camper use as they are pressboards with thin veneers. The work done on it isn't neat at all and have only a few stapples that seemed in place.
There are certain keystone models that people should avoid like:
Keystone Montana High Country
Keystone Hideout
Keystone Cougar
Winnebago
When it comes to shopping for this specific RV brand, be careful, despite having a few hits, it does have a few misses. Most models are poorly constructed, which have led to the delamination of the interior and exterior walls and siding. Most customers who own a Winnebago have often complained about the loose siding panel. It is hard to detect whether it was a batch of bad glue or poor workmanship while being manufactured.
Some of the issues people have had with this specific brand are:
Faulty wiring
Poor- functioning interior designs
Poor fitting trim, furniture, and appliances
Engine problems and a bumpy ride
Warranty repair issues
People have often spent time fixing a trim or tightening the screws. To avoid any kind of damage like denting low quality interior and exterior components, people must be careful moving the camping gear in and out.
There are certain Winnebago models people should avoid like:
Winnebago Vista
Winnebago Minnie Winnie
Winnebago Era
Coleman
Amongst the 8 RV brands, Coleman is the one people should avoid even though it is known for its quality camping equipment and supplies. The manufacturers of this specific brand didn't do their homework and people ended up having problems with their plumbing, electrical and finish work. Some of the most common problems people have often had with this specific RV are:
Loose wiring
Washrooms and showers not working properly
Problems with appliances breaking down
Fading and cracks
Poor foot traffic
Sure, it does offer extended warranties in the RV industry, but let's not make a wrong purchase. So, before you think of buying Coleman, there are a few you should stay away from like:
Coleman Light
Coleman Lantern
Coleman Explorer
Ways To Avoid Purchasing A Money- Pit RV
When it comes purchasing an RV, think about which recreational vehicle or model you should avoid.
Inspect potential RV model properly
Look for a used camper
Do your own homework
Inspect the quality of the wood and any electrical connections you can see once you choose an RV you like. See the seams of the exterior for split or incomplete caulking and how well the trims of the interiors are attached. In case you see something wrong, there are chances somethings are not up to par.
Potential buyers will have 2 advantages when it comes to buying an RV.
The previous owner would have fixed the tiny problems most RV's have
After months or years of use, you can see how well the furnishings and appliances hold up
You can always and should compare a diverse range of models and see what suits you. Do your homework properly when shopping for an RV. The more you read up about the RV brands, it'll become easier for you to make the right choice.