Would you like to purchase an RV hitch from a brand that has bad reviews or a failure history? No one would.
RV hitch has a great impact on your travel experience. You will find a lot of blogs on the best RV hitches available in the market. But today, we will talk about the brand which has the worst reviews.
Yes, you heard it right.
When it comes to manufacturing fifth-wheel hitches, Anderson Ultimate has the worst reviews and experience. Wondering why?  Let's find out.
But before that, let's see what RV hitches are and how you can choose the right one for your RV.
What are RV Hitches?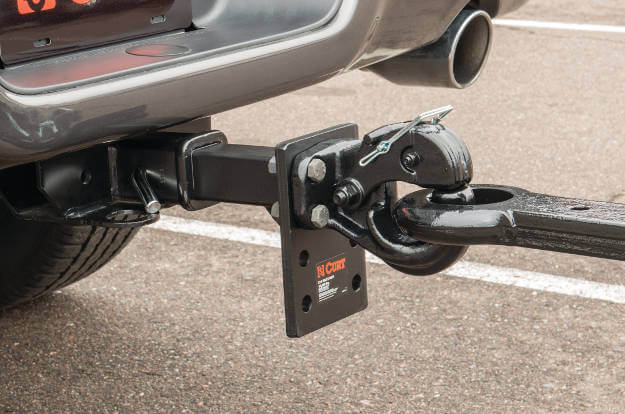 An RV hitch is a connector between the travel trailer and the tow vehicle. It fastens onto the vehicle and offers a connecting point to attach the camper.
How to Choose The RV Hitches
Hitches are often underrated components but are very important for the RV. A wrong hitch can cause severe damage to the RV or can lead to significant accidents while traveling. Thus it is essential to pick the right RV hitch to safeguard your RV and prevent accidents. Here we have curated a list of 5 factors you should consider while purchasing an RV.
Consider the Real Weight of Your Camper
More often, the weight of the RV mentioned in the manual is the one just with the standard equipment installed while manufacturing. They don't consider other things. This weight is called unloaded vehicle weight, i.e., weight without additional equipment.
But no one is going to travel with just the equipment. You will pack clothes, accessories, water, food, and toys, and the camper's tank will also be filled with fuel and water. Thus, the overall weight of the RV is increased, and you should buy a hitch that supports the actual weight of the camper.
Consider the Capacity of the Towing Van
After determining the actual weight of the RV, you should now find out the capacity of the towing Van or vehicle. The capacity of the towing vehicle is mentioned in the manual. If the towing Van cannot support the real weight of your camper, then it can cause severe damage to the camper or lead to an accident. In such cases, you might have to purchase another camper or towing vehicle, which could be hard on your pocket.
Determine Whether You Need a Sway Control and Weight Distribution
Weight distribution is very important for travel trailers to ensure safe towing of the RV while moving. A weight distribution type of trailer maintains a balance between the weight of the tow vehicle and the camper and prevents drooping at the hitch tongue. Thereby improving the control, steer ability, and brake of the camper while traveling.
Similarly, a sway control device is essential to keep the camper straight during situations of bad weather, high winds, and passing trucks. Your camper may swing if you do not have the sway control, and thus you might lose control and ultimately lead to severe accidents on the road.
Determine Whether You Required Add-Ons
While purchasing the hitch equipment, consider reviewing the additional requirements of the equipment to ensure safe travel. You can ask the dealer whether you are required to install any other items or not. However, there are some common add-ons that most RV requires:
Towing Mirrors: While towing the RV, you will be required to keep a watch on the back corner of your camper, and thus an extended towing mirror is essential if your present mirror cannot perform this function.
Rear Observation Camera: A rear observation camera is important to install as it ensures that you don't collide with other vehicles or any object while backing. It has now become a standard inclusion.
Brake Control: Brake control, as the same suggests, is an electronic device that helps you to ignite your RV's brake when you out brake in your towing Van.
Determine How To Control Your Camper While Motoring
Driving an RV is different from driving a car or another vehicle. It requires much attention and skills, especially with a tow vehicle. You must remember that you are towing a large house behind you. You will need more time to back, stop, turn and operate.
Types of Hitches: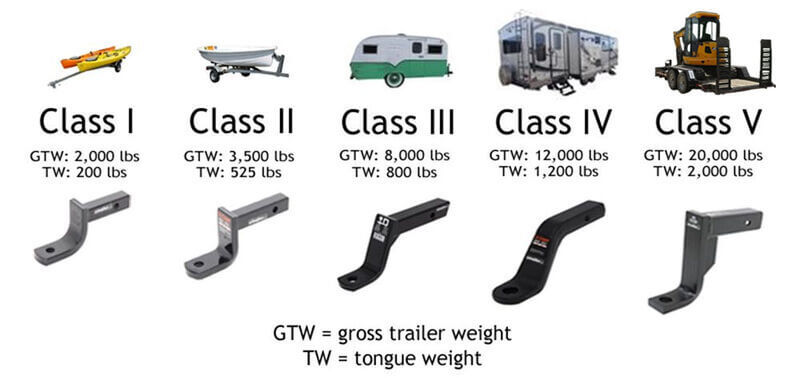 Primarily there are two types of hitches but based on the weight of the travel trailer, it is divided into five classes. A conventional receiver hitch or ball hitch setup works well for small campers. Whereas for heavy campers, gooseneck hitches or fifth wheel hitches are required. You might get confused about which one is right for you. The best way to figure this out is to consider the weight of the RV.
Class I Hitches: These hitches are for the smallest recreational vehicle and can carry a load of approximately 2000 pounds(900 kg). It is used in most vehicles. But make sure to consider both the dry weight and weight of the payload.
Class II Hitches: Class II is perfect for medium-sized vehicles. They can take up to 3500 pounds(1500 kg) of weight.
Class III Hitches: Class III Hitches can load up to 5000 pounds (2200 Kg), but the towing Van should be medium-sized.
Class IV Hitches: Class IV Hitches can load up to 10,000 pounds(4500 Kg). It is weight-distributing hitches.
Class V Hitches: These hitches are used for heavy loads like large-sized campers. They can haul up to 30,000 pounds(13,000 Kg) of weight. They are available in two types: Gooseneck hitches and Fifth wheel hitches.
Many companies sell RV Hitches. But would you consider buying a hitch from a company with a bad reputation in the market? An RV is very important, and thus, it requires extensive research before making the purchase. Most companies say they are the best in the market regarding hitches, but today we will talk about the one that we think is the worst. Anderson ultimate is the famous name in the fifth wheel hitches, but it is the worst for your RV. We will tell you why.
What Is the Worst RV Hitch?
If you purchase the fifth-wheel hitch, you will find Anderson's model. It is pretty popular in the camper's community. However, while purchasing a hitch for your RV, you will not want to buy from a company with a bad past. Anderson Ultimate is known for its failed hitches.
Reasons Why Anderson RV Hitch is Such a Disappointment
No one would want to buy a low-quality fifth-wheel hitch for their camper. So, let's find out why Anderson ultimate is at the top of this list.
Get Crushed in Emergency Stops
Sometimes while driving, you must make an emergency stop, no matter how safely you drive. It could be because of traffic lights, animals on the road, or maybe due to an accident that happened in front of you. In all of these cases, you must suddenly apply brakes and expect your camper and tow van to abide by the process.
But if you use Anderson hitch, your mind ends up crushing. Many such instances reported that Anderson Ultimate failed in an emergency stop, ultimately damaging the RV and the towing Van. Based on the severity of the crushing, the camper could also fall on the towing Van and thus push passengers in danger.
The Construction Material Is Aluminum
Aluminum is used to manufacture the Anderson Ultimate hitch, making it extremely light. However, aluminum is very weak compared to steel.
History of Anderson's Ultimate Hitch Failure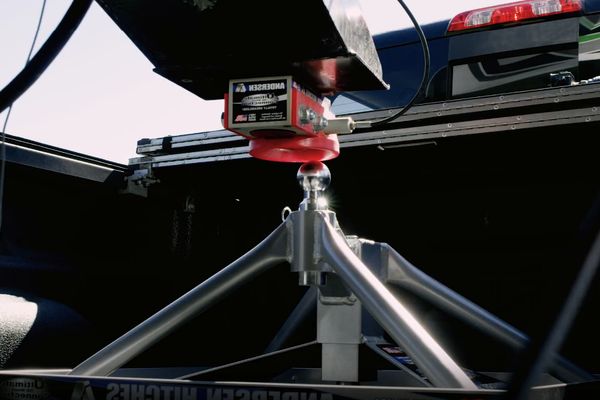 There are many failures of fifth wheel hitches because of users' mishandling, but Anderson's ultimate hitches have a history of failures. Whether you are towing your RV on the highway or making an emergency stop, a hitch failure can cause massive damage to the trailer, truck, and passengers. There is a high possibility of serious accidents as well. There is a significant possibility of accidents if you lose control while driving an RV that weighs 20,000 pounds or more.
Alternative to the Andersen Ultimate
If not Anderson Ultimate, which company should you trust to buy a hitch for your RV? Here are the alternatives for you.
The B&W Companion Hitch
The B&W companion hitch brand is one of the market's top fifth-wheel hitch manufacturing brands. It is a well-designed hitch that can hold up to 20,000 pounds. You can blindly trust the quality if you purchase the hitch from the B&W company. It is the most trusted brand and is the first choice of many travel trailer owners as it is dependable and has a durable hitch.
Why is B&W Companion Hitch the Best?
Most travel trailer owners love the B & W companion because it uses a unique wrap-around jaw technology. This technology ensures that there isn't any risk of a hitch getting separated. In addition, this hitch doesn't have any mounting rails, thus allowing free space in the vehicle bed, which makes it more preferred.
This feature is convenient while the Van is in standing mode. B&W companion ensures the smoothest ride in all its hitches, thus making it a reputable brand. It uses polyurethane bushings which makes it noise free. Thus, all these features have made B&W a reputable camper brand and the first choice in the fifth wheel hitch.
Which Brand Should You Trust?
Choosing the Anderson Ultimate hitch will cost you more in repair as it is low-quality. Therefore, we recommend you choose a B & W companion. However, you can compare other brands as well before making the purchase.
Wrap Up
The hitch is an essential component of an RV. Thus, purchasing it from a trusted and reputed brand will ensure that you have a safe trip. Besides the brand, there are many other factors that you should consider while picking the hitch so that you are safe on the road.