If you're a new driver or just starting to hit the road and don't have much experience, finding the perfect car can be overwhelming. You gotta think about your budget, but also make sure you're getting a ride that's both reliable and safe. A car is a big investment, and you want to pick one that's gonna be a good fit for the long run.
Don't sweat it though, there's tons of solid options out there for new drivers and young people. We're gonna check out 9 of the best cars for new drivers and young people and why they're worth checking out.
1. Toyota Corolla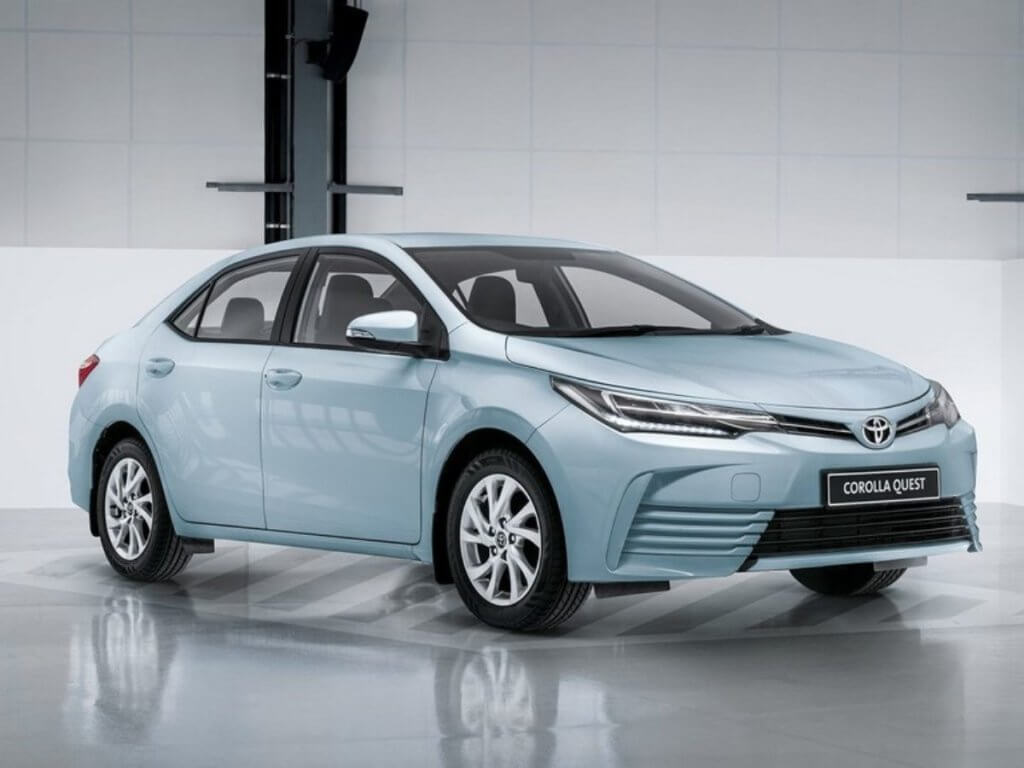 The Toyota Corolla Car is an amazing choice because it continuously ranks as one of the safest and most reliable cars on the market. So it is no surprise why it's a top pick for beginner drivers and young people. One of the most significant advantages of the Toyota Corolla is its good fuel efficiency.
This can be a major concern for young drivers, who may be on a tight budget and can't afford to spend much on gas. The Toyota Corolla gets excellent gas mileage, which means you'll be able to save money on fuel costs in the long run.
In addition to its fuel efficiency, the Toyota Corolla is also known for its low cost of ownership. You will find this car at a much affordable price and apart from that it is very reliable car which will require less maintenance, so you do not have to spend much on future repairs.
2. Honda Civic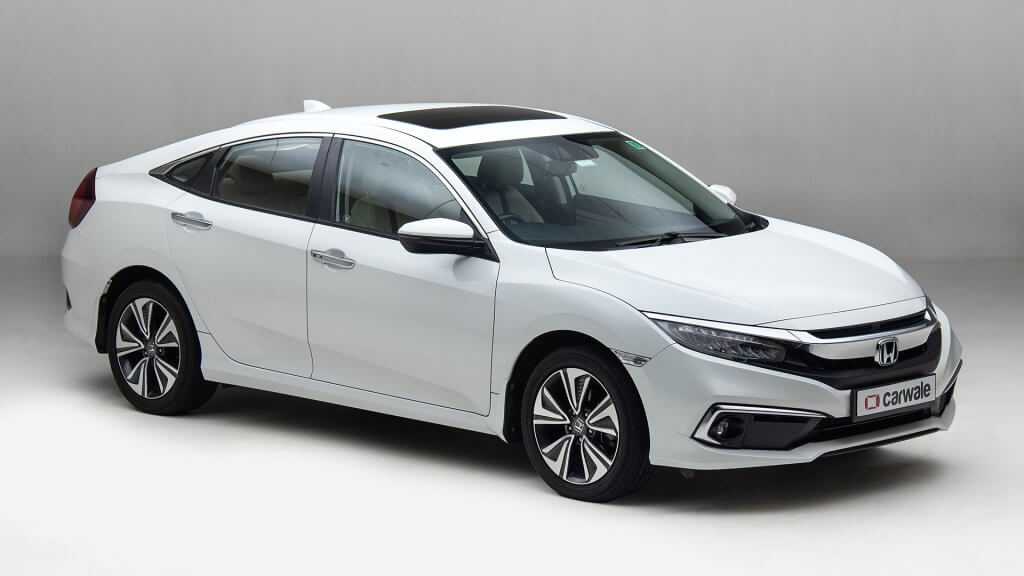 The Honda Civic is another popular choice for beginners and young drivers for several reasons. One reason is its safety ratings. The Civic consistently ranks high in safety tests and is equipped with various advanced safety features such as airbags, stability control, and a rearview camera.
Another reason the Civic is a good choice for beginners is its fuel efficiency. It gets a good gas mileage, saving new driver's money on fuel costs and making it easier for them to stick on a budget.
The Honda Civic also has a spacious interior, which makes it comfortable for both the driver and the passengers. This can be especially important for young drivers who will be driving with their friends around. Last but now the least, the Civic is available in various trim levels so you will find a model that fits your preferences.
3. Toyota Camry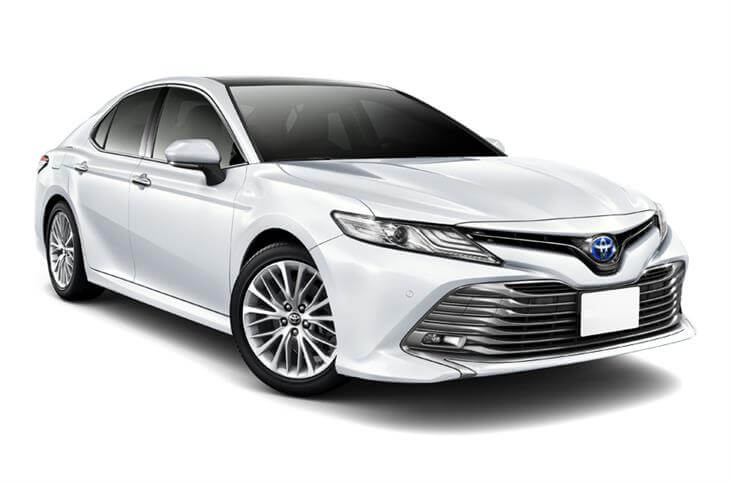 Toyota Camry is another good choice for beginners and young drivers and there are several reasons for it, first it has a reputation for reliability. Toyota is known for building dependable and long-lasting vehicles, and the Camry is no exception. This means that the Toyota Camry is less likely to experience unexpected breakdowns or need costly repairs, this is a major concern for new drivers who may not have much experience with car maintenance.
Moving on, the Camry is easy to drive. You get a smooth, responsive ride, good visibility, and a comfortable cabin. So it is good choice for new drivers who may not yet have much experience behind the wheel. Finally, the Camry is a practical car. It has a spacious and comfortable interior and a large trunk, making it a good choice for families or those who need to carry a lot of cargo.
4. Mazda 6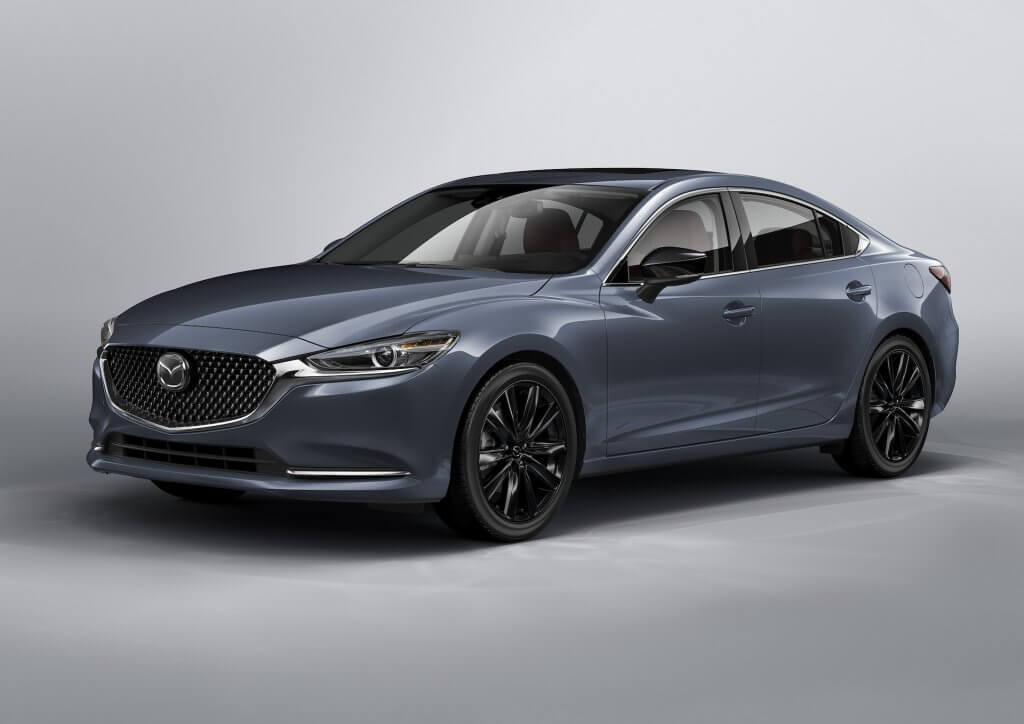 The Mazda 6 is definitely a great choice when it comes to value for money. It is equipped with advanced features that are usually found on more expensive cars, these features includes a backup camera and Blind Spot Monitoring.
Talking about the interior, the leather seats is a nice touch and adds a feel of luxury. One of the standout features of the Mazda 6 is its generous trunk space. The way the rear seats fold down and the size of the opening between the cabin and trunk make it easy to load and unload larger items with ease.
Furthermore, The Mazda 6 is known for being a joy to drive, it is responsive, and has quick handling and a strong pick-up. All of these factors combine to make the Mazda 6 a excellent choice for beginners and young drivers.
5. Ford Fiesta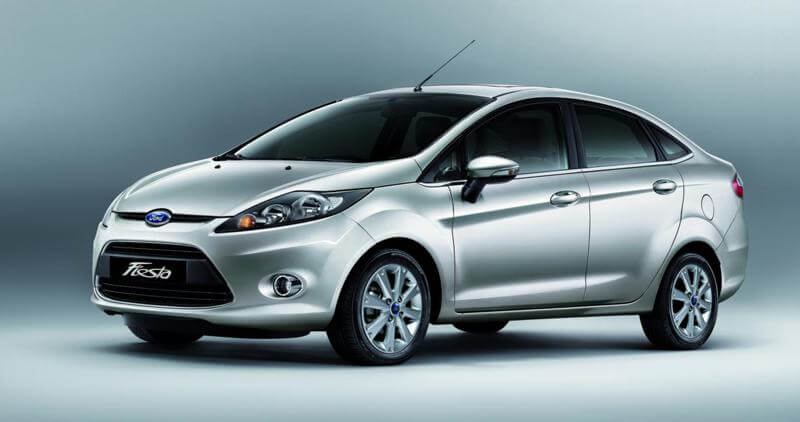 The Ford Fiesta comes at a relatively low price point and this makes it a good option for those who are on a budget. It is very fuel efficient and will give you a good gas mileage. Thus saving a lot of money on fuel costs in the long run.
The Ford Fiesta is compact car, which makes it easy to maneuver and park, especially for those who are still getting used to driving. We recommend you to get the manual transmission version of the Ford Fiesta, because the automatic version has had some known reliability issues.
This car performs well, with good steering, refinement, and comfort. It is also known for having low road noise while still feeling light and small. The high-performance Ford Fiesta ST is more expensive and may not be the best choice for new drivers, but it is worth considering if you are interested.
6. Volkswagen Jetta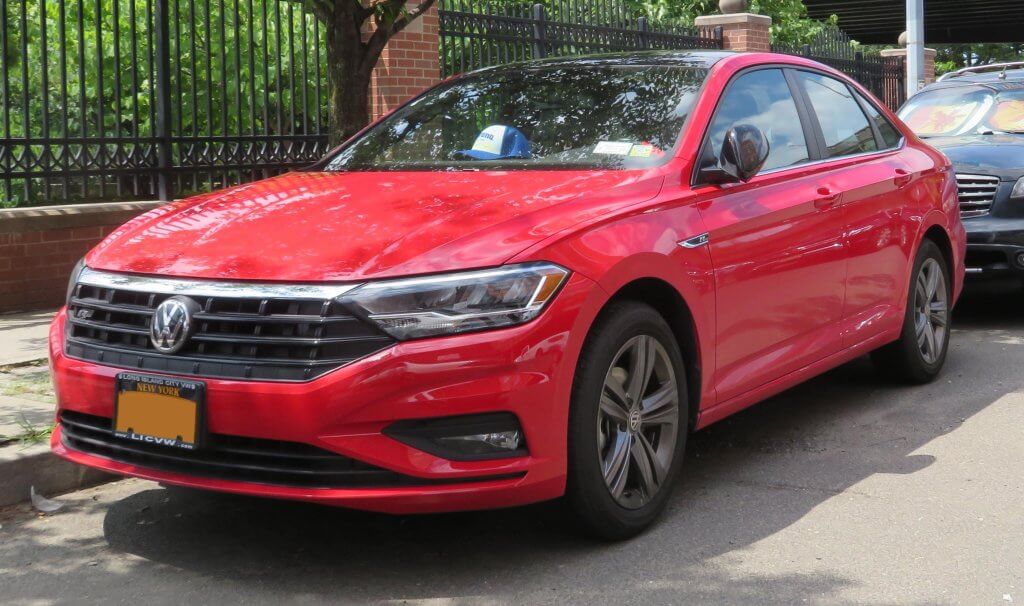 Moving down the list we have the Volkswagen Jetta. It is a good car for beginners and young drivers for a few good reasons. One of the main reasons is its spacious interior, making it comfortable for both the driver and passengers. It also has various powertrain options including a 1.8 liter and 1.4 liter TSI direct injection turbo engine which provides a good balance of power and fuel efficiency.
In addition to its spaciousness and powertrain options, the Jetta is also known for its excellent fuel economy and reliability. This makes it a practical choice for those who want a car that won't break the bank at the gas pump.
7. Kia Rio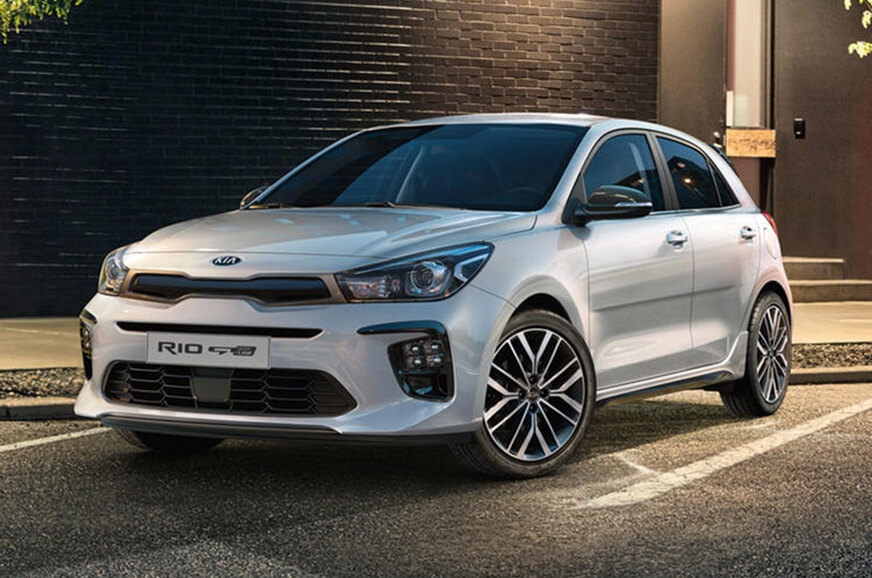 The next car on the list is the Kia Rio. This car provides a peace of mind for new drivers who may be concerned about the reliability of their cars. Its 4.5 out of 5 reliability rating from J.D. Power suggests that it is a reliable car. So you are unlikely to face many repair issues in the future.
The best part is that the Kia Rio comes at a very affordable price point, this means that it will be more accessible to youngsters who are on a tight budget. While the Kia Rio does not have all of the advanced safety features that some of its competitors have, it does come equipped with front, side, and overhead airbags to provide protection in case of an accident.
8. Honda Accord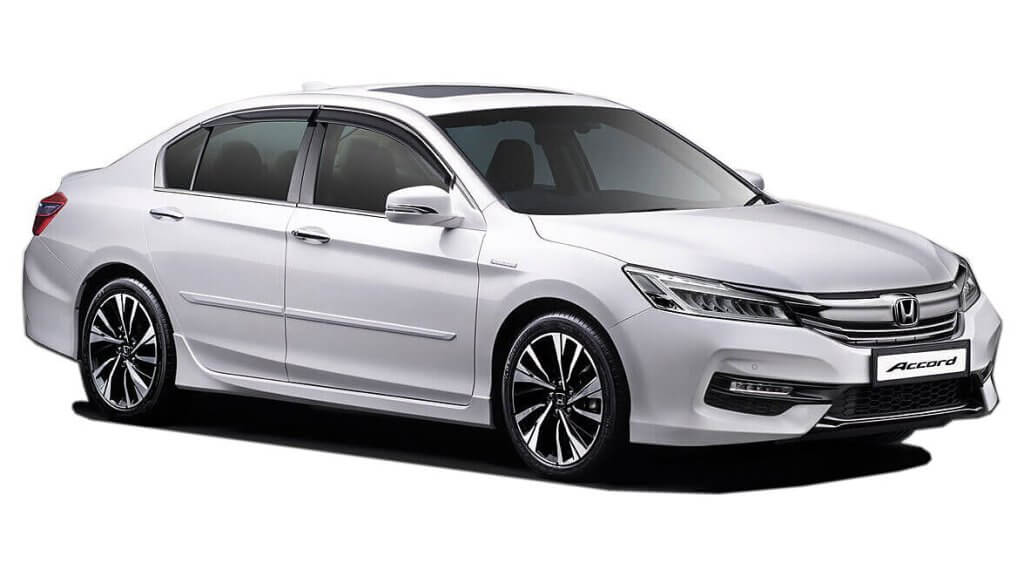 Honda Accord has amazing fuel efficiency, with combined miles per gallon ranging from the high-20s to low-30s, depending on the model year. This makes it a very fuel-efficient choice for a midsize sedan. In terms of safety, the Honda Accord is well-equipped, with a wide range of safety features. It has a strong structural design which helps it score well in crash tests conducted by the IIHS and government agencies.
It also has excellent ride comfort, which makes it suitable for both short and long drives. The Accord has excellent visibility with decent headroom and narrow roof pillars all around, which makes it easier for drivers to see what is going on around them. These factors make the Honda Accord an excellent choice for beginners and young drivers.
9. Subaru Impreza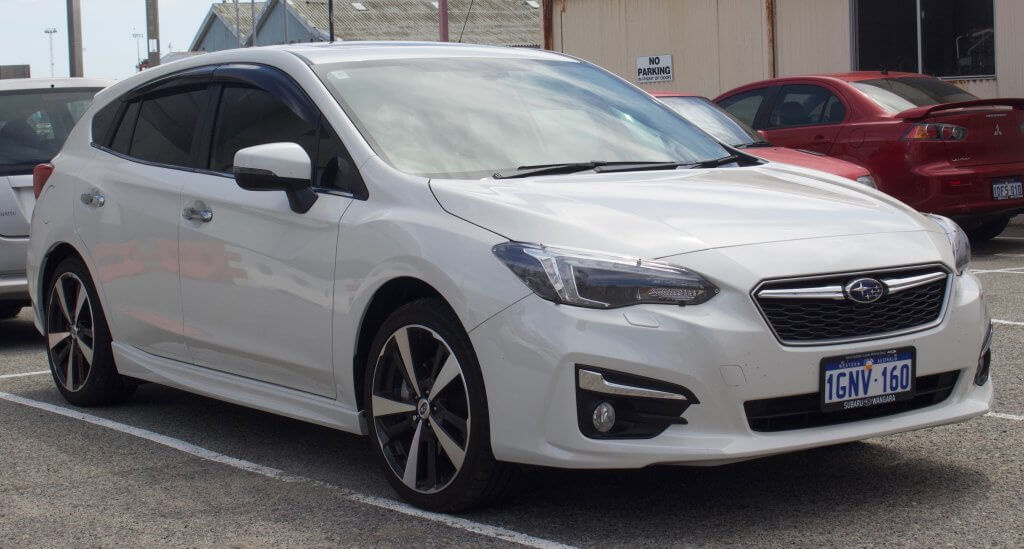 There are several reasons why the Subaru Impreza is a good car for beginners and young drivers. One reason is its superb crash safety. Safety is essential for first cars, as the risk of accidents and collisions is higher among young drivers.
Another reason is that the Impreza is a relatively inexpensive car to insure, especially for teenagers. This can be a significant factor for young drivers who are just starting to pay for their own car insurance.
The Impreza is also a compact car, which makes it easy to maneuver in urban settings and can be helpful for new drivers who are still getting used to driving in busy areas. It also retains its value well, meaning it won't lose too much of its value over time.
Conclusion
It is important for beginners and young drivers to choose a safe, reliable car that fits their needs and budget. It's important to do your research and consider all of your options before making a decision on a car.
The 9 cars listed in this blog are great options for beginner and young drivers, offering a combination of good safety ratings, low insurance costs, and reasonable prices. Still, they are not the only options out there. Take the time to think about what is important to you in a car and what your budget is.
Don't be afraid to ask for help or advice from experienced drivers or car experts. But, whatever car you ultimately choose, be sure to practice safe driving habits and follow all traffic laws to ensure a smooth and enjoyable driving experience.