Road trips are made more fun if you rent or own trailers. A hitch is part of a towing system, which consists of a hitch, a trailer, and a vehicle that tows the trailer. Different types of hitches suit different trailers.
One such hitch is the 5th wheel hitch, which is used to tow a 5th wheel trailer, which is preferred by many for its spacious cabins, towing stability, and features like water tanks, etc. Andersen is a popular hitch brand that also offers fifth-wheel hitches.
But this is often prone to Andersen hitch failure. If you want to get a detailed review of Andersen's 5th wheel hitch failures, read on to know more.
What are Fifth-Wheel Trailers and Hitches?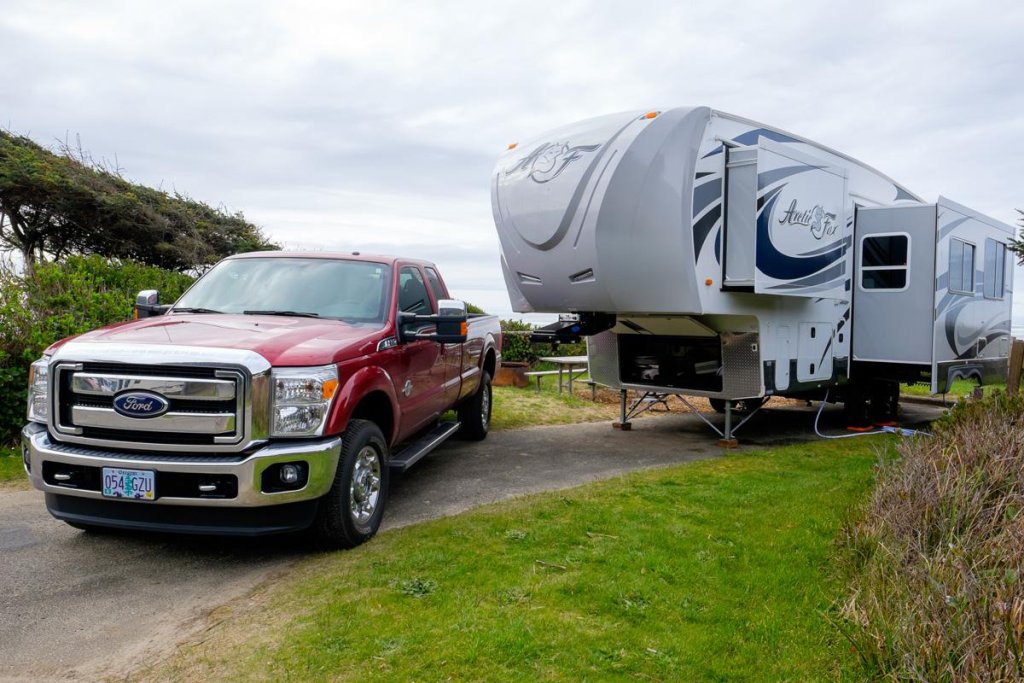 For people who love traveling by road and wish to stay in their trailers for most of the trip, fifth-wheel trailers, nicknamed 'fivers,' are a blessing. They have features like a large living space, extra space above the towing area, which can be converted into a bedroom or kitchen, large exterior storage space to keep your baggage and required supplies for the trip, and installation and usage of several appliances like refrigerators, ovens, etc.
The trailer hitches that are used to connect fivers to the tow truck are called fifth-wheel hitches. These are attached to the truck's bed and then connected to the trailer. These hitches are heavy-duty and can withstand heavy loads.
Are Andersen's 5th Wheel Hitches a Failure?
Andersen Hitches are an American company based in Idaho, and they have been in this business for over 50 years. Their best products include their fifth wheel hitches, for example, the Ultimate Connection 5th wheel hitch. Several issues are reported that must be considered before investing in this hitch.
1. Not Ideal for Short-Bed Pickup Trucks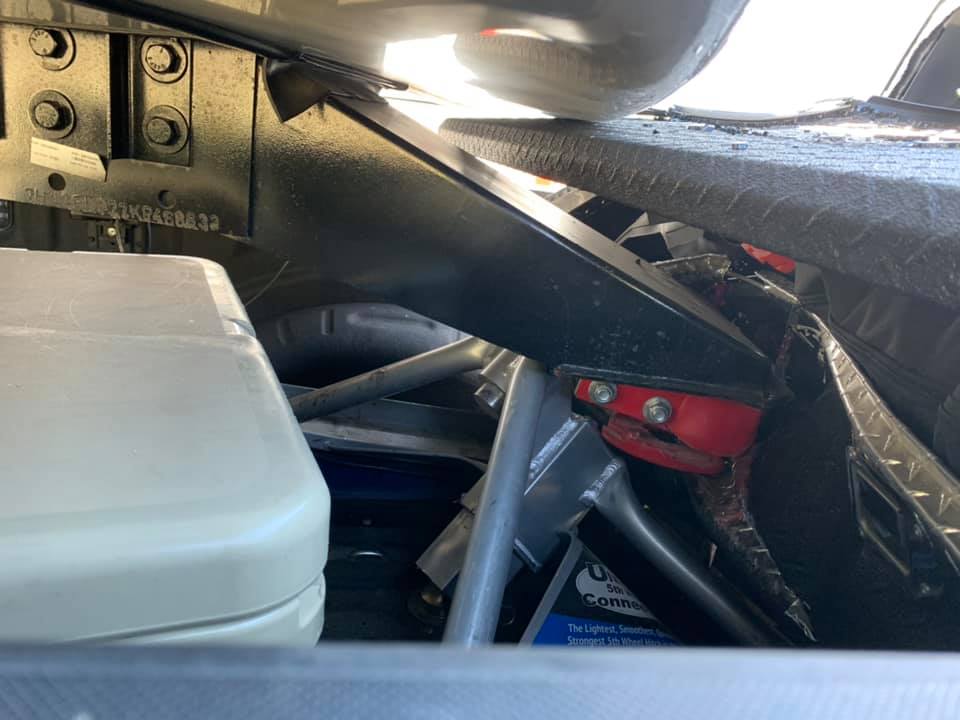 These hitches are not ideal for short-bed pick-up trucks, and often, because of this issue, the trailer collides with the truck, inflicting damage on it. They also work better for lighter trailers as they cause damage to the bed of the truck if the trailer is heavy.
2. Hitching and Unhitching Issue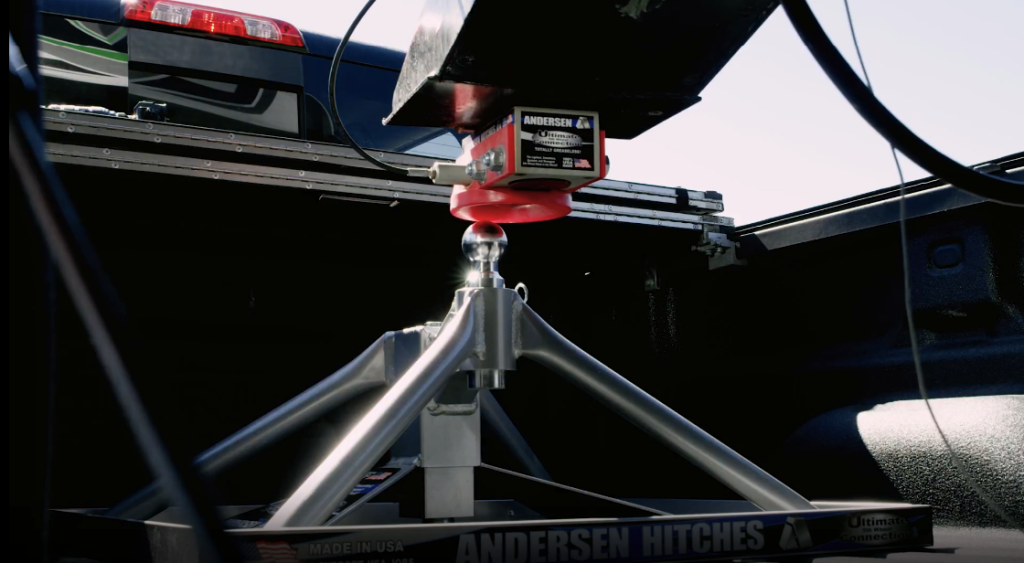 Since these hitches don't have a power mechanism to lift and lower the ball, hitching the trailer and then unhitching, it becomes very difficult. This can be an issue while parking it in your RV carport.
3. Hitch Bending Issue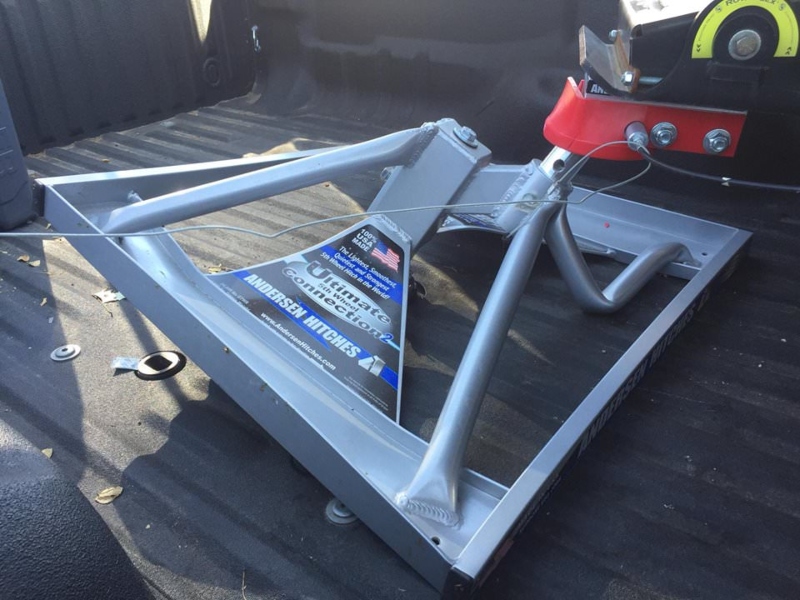 Although the issue of the hitch itself bending has not been that common, it has still been reported. The main focus is how high the trailer has to be raised to hitch or unhitch it. In the process, there have been instances where bending of the Andersen hitch has happened.
4. Being Crushed During Emergency Stops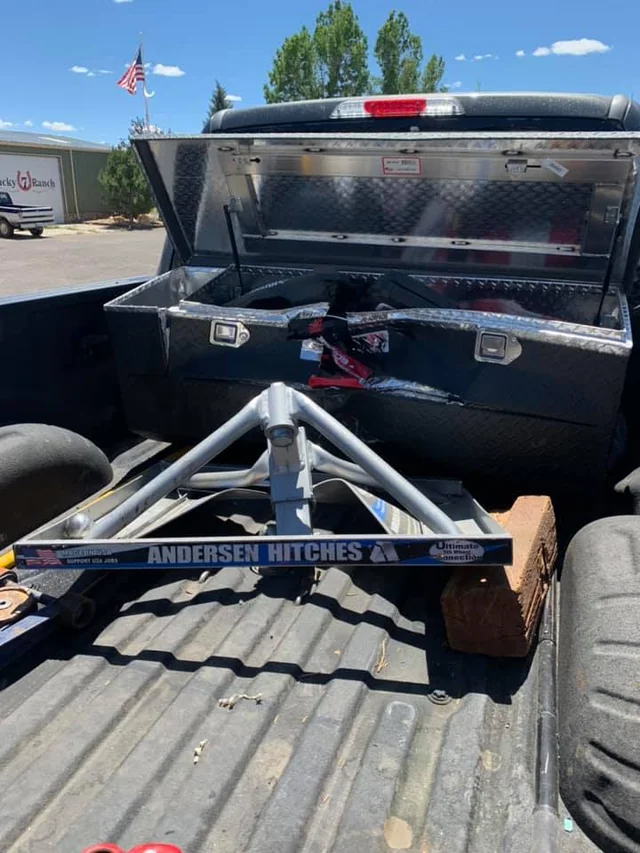 In an emergency, you need the hitch to hold on even more so that your trailer and truck don't sustain damage. But this is not what happens with the Andersen hitch. The hitch itself crushes in the emergency stop/brake, and this can cause your trailer to hit the bed of the truck or crash into it. This might affect the driver and passengers as well.
5. Being Made of Aluminum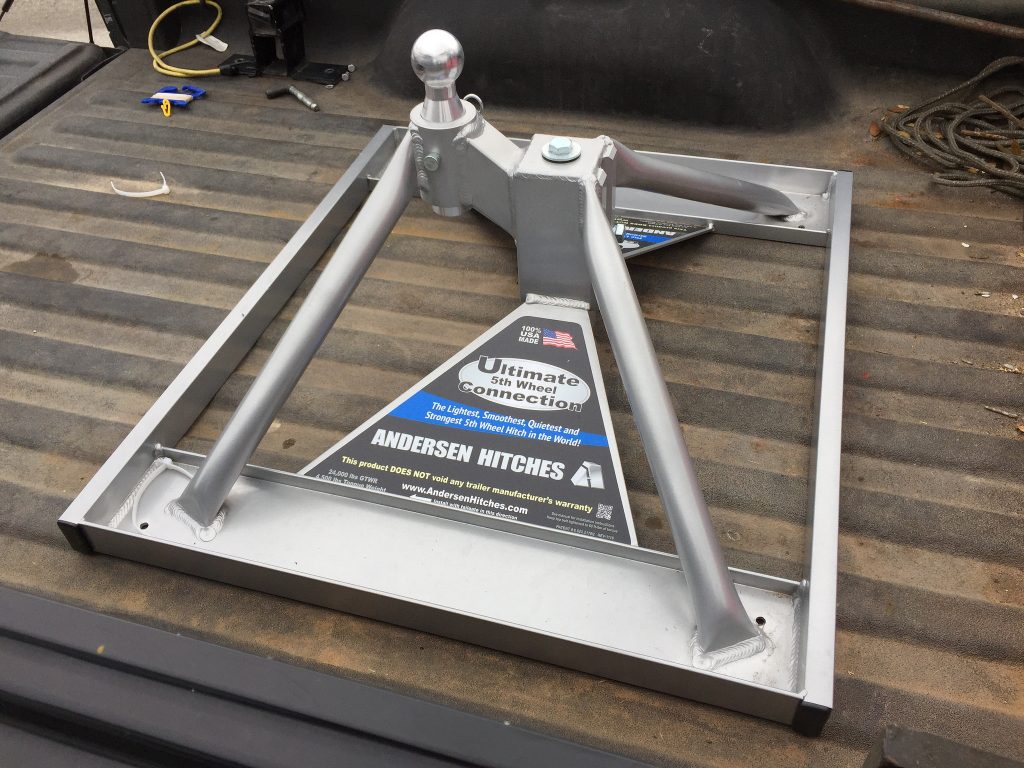 Although aluminum is a common material used to make hitches for lighter trailers and loads, it cannot withstand heavy loads like the fifth wheel trailers. Andersen 5th wheel hitches are aluminum hitches that are lightweight and easy to install but not very reliable when it comes to heavy loads.
6. Hitch Shifting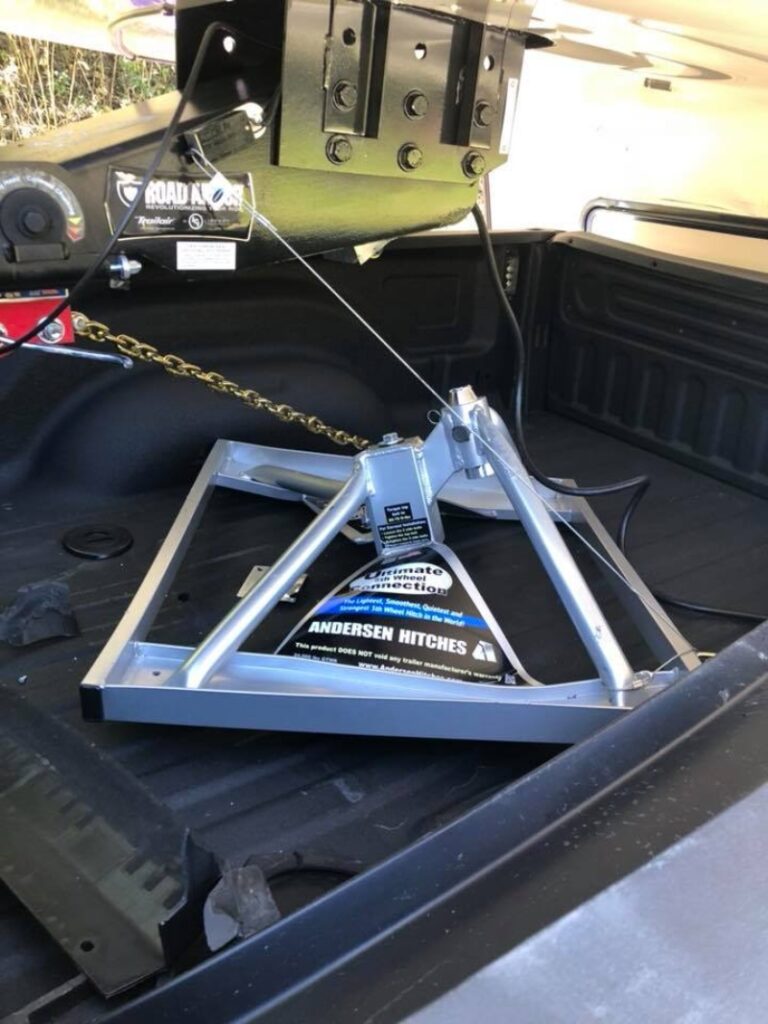 While driving, it is of utmost importance that the trailer remains attached to the truck with the help of a stable hitch. But Andersen hitches have a history of uncontrollable twisting and shifting even while driving at moderate speeds, which can be very dangerous.
7. Breaking/Failure of Funnels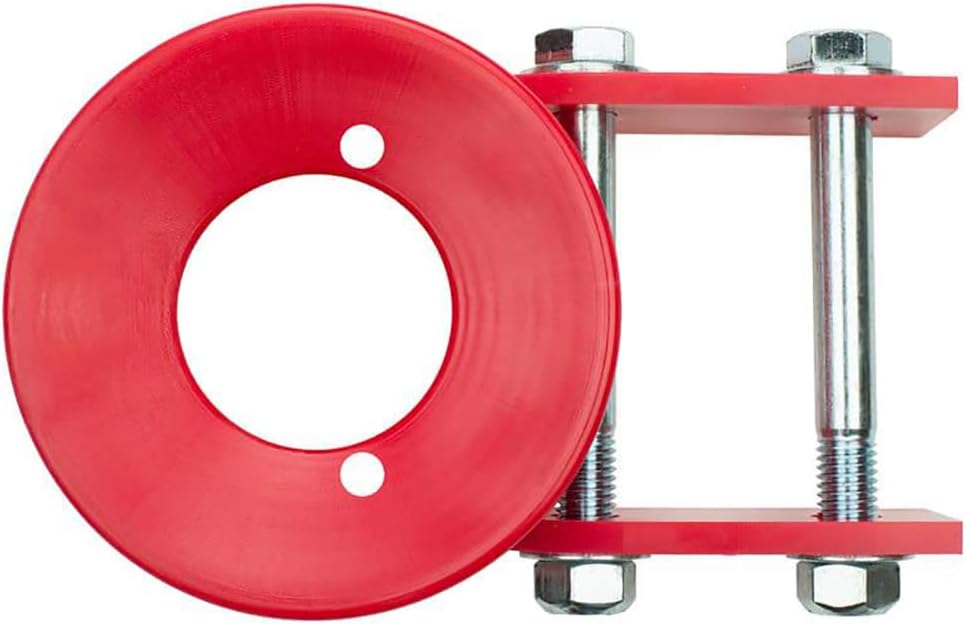 The funnel is an important part as it connects the trailer's kingpin to the hitch. This part is most prone to breaking and needs to be replaced often. But if the funnel breaks while driving, there is no use in getting a new funnel with a warranty as the damage would already be done.
8. Uneven Weight Distribution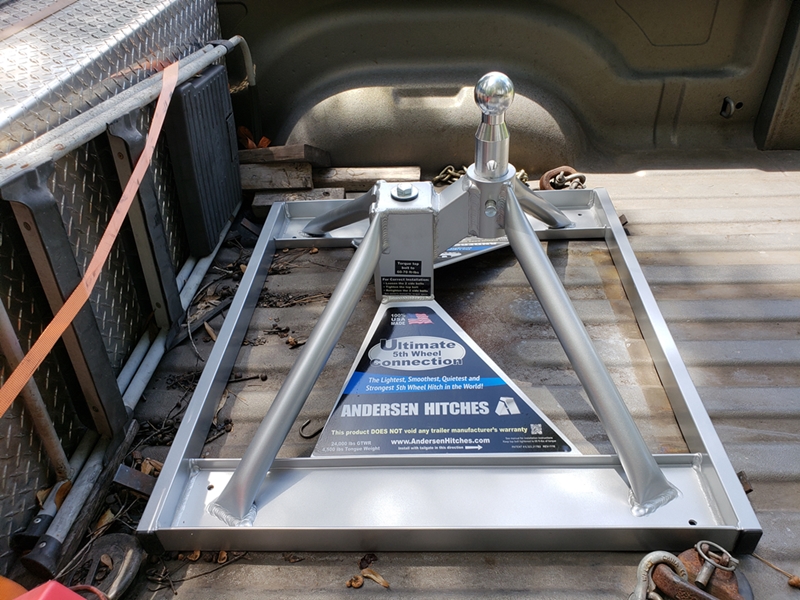 Andersen hitches need to be installed with great precision so that the weight distribution is even. There have been instances when the issues mentioned have been caused by the wrong placement of this hitch on the truck.
Advantages of Andersen Hitches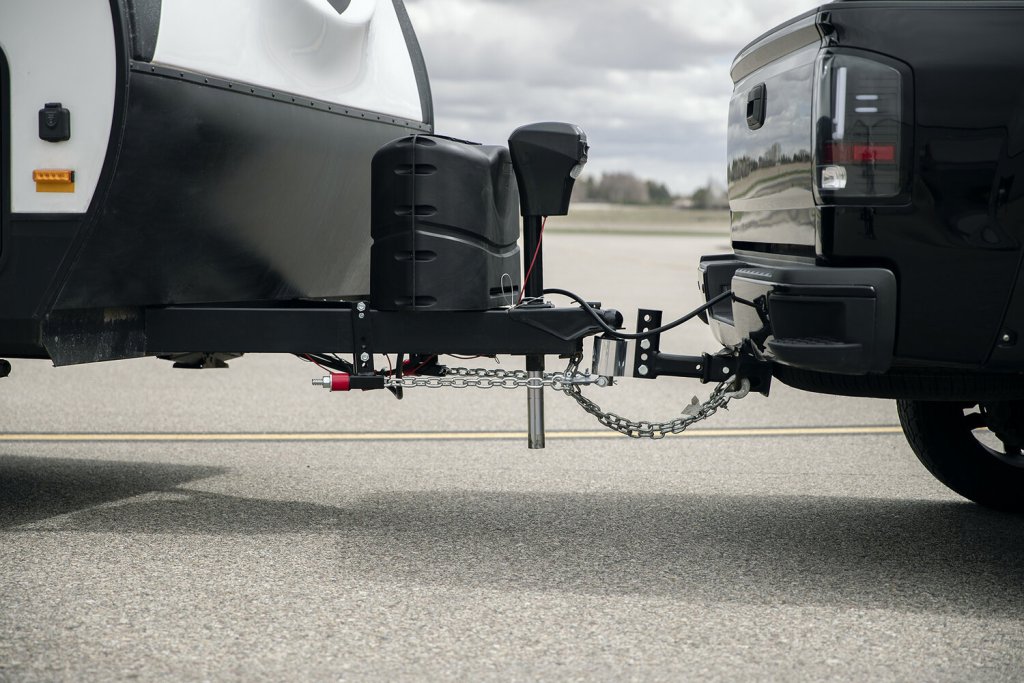 Andersen hitches wouldn't be in business if their hitches were completely unreliable. There are some positive features to these hitches. They include:
Being lightweight and easy to install
Anti-sway, which helps it be steady when faced with strong winds
Producing minimal sound while using it
Concluding Thoughts
Andersen 5th wheel hitches have been a popular choice among RV users, but there have been several issues reported in recent times. These issues have serious consequences as these 5th-wheel hitches connect heavy trailers and pickup trucks.
For example, there have been reported instances of the Andersen 5th wheel hitch breaking, crushing during emergency braking, shifting and twisting while driving, being lightweight due to its aluminum build, difficulty with hitching and unhitching trailers, and breakage of funnels.
These are failures that have to be considered before buying these hitches.