A recreational vehicle park (RV park) is a place where people with recreational vehicles can stay overnight, or longer, in allocated spaces known as "sites" or "campsites" where they are provided basic amenities. A typical campsite will have electric, CATV, water, and sewer "hook-ups" that connect to your RV. Plus, a picnic table and a fire pit for building campfires. The size of an RV park can vary greatly depending on the number of RV sites, the amenities offered, and the zoning regulations in the area. However, a general guideline is that 1 acre can accommodate about 8-10 RV sites.
Regulations can vary with regions; this article presents an average estimate on a 1-acre RV park layout alone.
How Much Can You Charge Visitors to Your RV Park?
The charge per night for a typical RV park depends on the amenities, the location of your campground, the location of the site, and the type of site. Sites might go from $10 per night to over $100 per night. Primitive sites are usually the cheapest, while sites that provide electric, water, and WiFi hookups might cost more.
Also, if you have amenities such as a pool, a rec room, a playground, and more, you need to charge a little more per site to cover the cost of putting those amenities in and cover the maintenance cost for them.
1. Electricity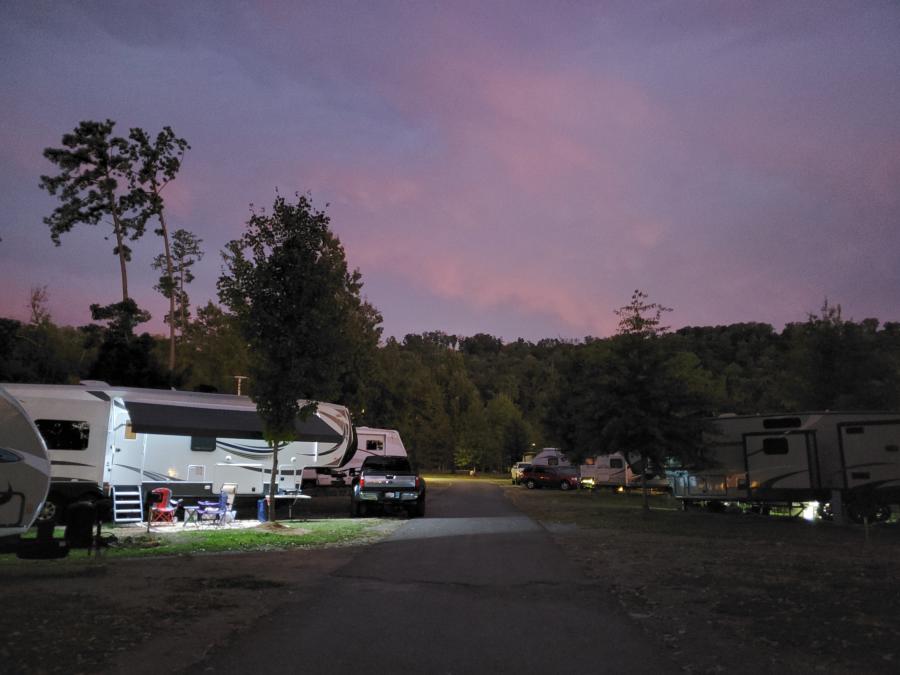 The cost of electricity can vary depending on various factors, such as the location, the type of RV, and the course of usage.
Passengers say that there are two different scenarios for this question:
You are traveling and staying at a campground for one or two nights. In this scenario, you would pay a single fee, including the electricity (water and sewer are also options). Even here, you must specify 30 amp or 50 amp service. The cost difference per night is typically $5.00 or less. The total fee for the site with electricity will vary based on location. In some places, we have paid $15.00 a night, and in places like San Diego, we have paid over $100.00 a night.
You are a monthly renter. In this case, you're paying the lot (campsite) rent, and your electricity is metered. This means you pay for what you use. Here again, what you pay will be based on the location and usage requirements. If you stay in moderate climates, your usage of air conditioning in summer may be low. We spent 5 months in Arizona, and until things cooled down, we paid over $200.00 a month for A/C.
But on average, RV owners can expect to pay between $0.10 and $0.15 per kilowatt-hour. Some RV parks or campgrounds may also charge a flat rate for electricity usage, ranging from $10 to $50 per night. It's important to remember that these costs can vary widely, so it's always a good idea to check with the RV park or campground directly for their specific rates. Some sites also make use of technologies like solar panels, which again can change the rate.
2. Water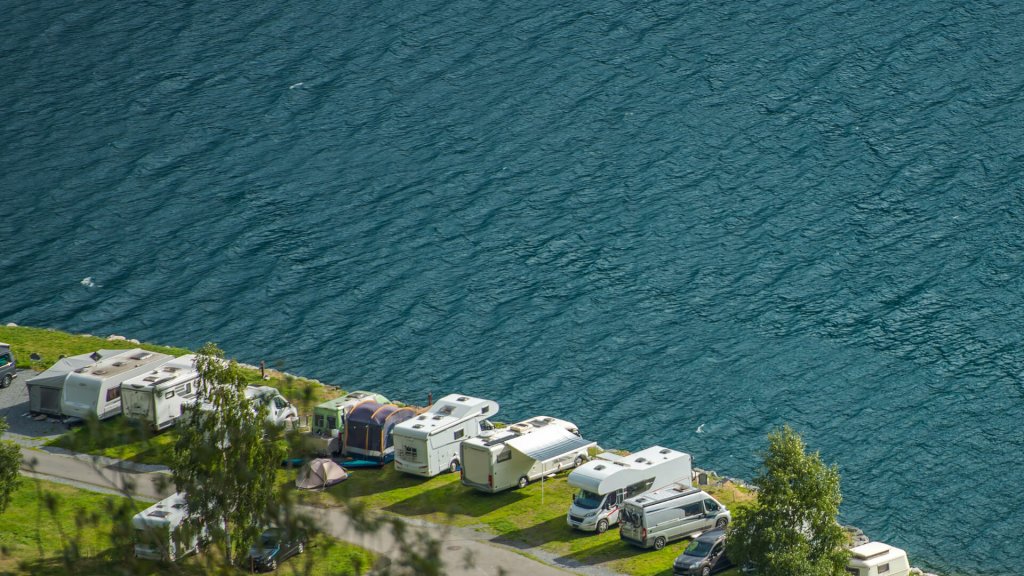 Even though most RVs have a fixed rate, it can vary with your usage, the number of people you accommodate, etc. Fees per person typically range between $3 to $10 depending on the type of RV park you're staying at.
The fixed and variable rates for RV parks offering water resources can also vary depending on the location. Certain areas are drought-stricken, making water a more valuable resource, which can drive RV park prices up.
Besides people and pets, bringing in an extra vehicle will also set you back by a couple more bucks as you'd use up the park's space for parking.
If you're going on an RV vacation with several people or a large family, it is always better to have a good understanding of the parks along the way and their rates.
3. Sewage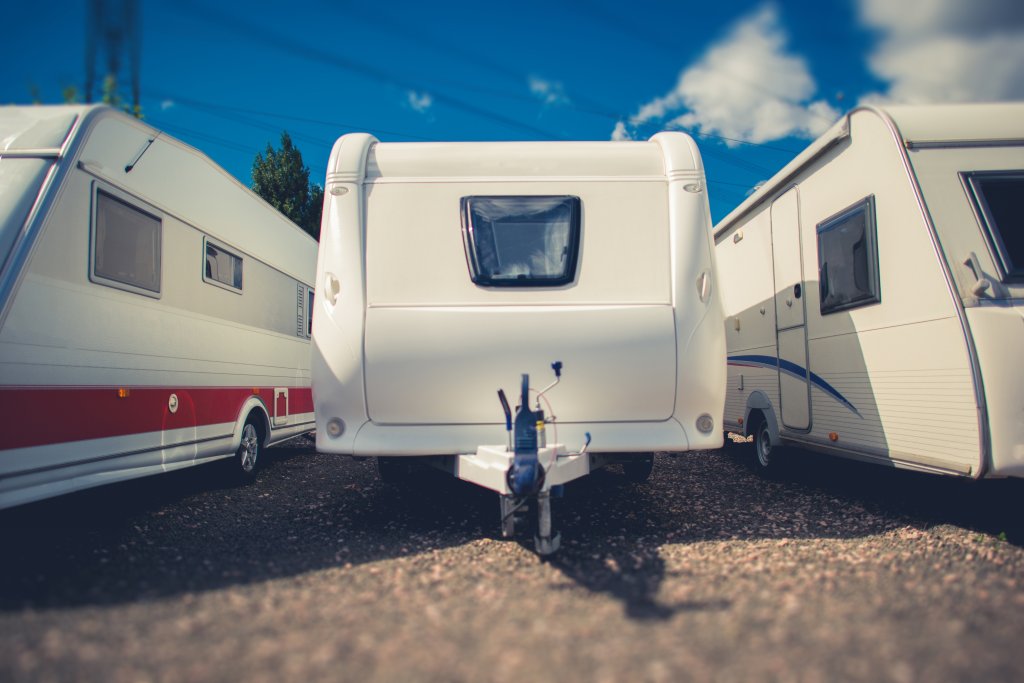 The cost to install a septic system for an RV can vary from a few hundred dollars for a DIY install to approximately $12,000 if you choose the professional route. Factors affecting cost depend on whether you need a new septic tank or you can dump it into the main city sewer system.
Below is a table that shows a guideline on the minimum and maximum costs involved for a DIY and professional installation. These costs can help to determine the average prices.
| | | |
| --- | --- | --- |
|   | DIY | Professional |
| Average Cost of a Septic Tank RV Hookup Installation | $50 – $250 | $1,000 – $6,100 |
Also, for an average passenger, the cost to dump your RV waste varies. In some locations, city wastewater treatment plants provide a free service. Others cost anywhere up to around $30.
Final Thoughts
If you are a fellow traveler, it is important to know the RV parks available on the road along with their respective cost and facilities. But if you are looking to establish your RV park on a plot you own or just across the backyard, it can cost you anywhere from $20,000 to $100,000 – depending on the location that you choose and the services that you offer.
Although adding services does cost more, they will also bring in more business to your park.