Are you a full-time traveler? If yes, then you have come to the right place. Everyone likes to roam around, whether full-time or on weekends.
And that is why we have brought Gander Outdoors Review to find the perfect RV and Services for you. One that can be best for your needs and requirements, provides better services and helps you achieve your goal.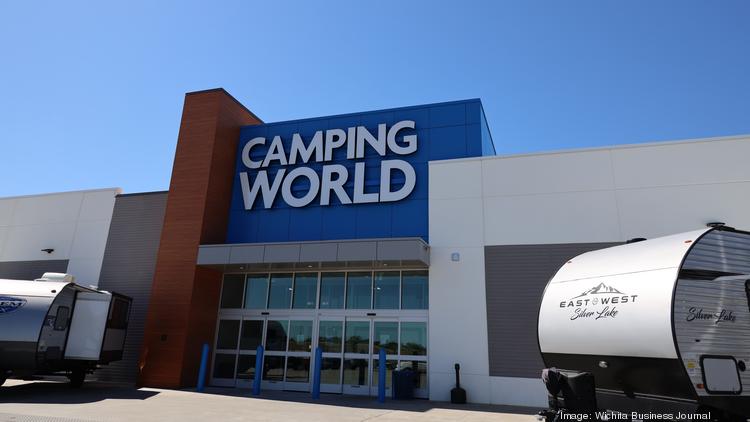 What Do Gander Outdoors provide?
So, before we dig deep into the reviews of Gander RV and Outdoors, we should first discuss the various products provided and offered by Ganders Outdoors. Many people say that this is one of the classic RV companies that provide good RV for satisfying your needs, while others say differently. So, let's first see what products are provided by Gander Outdoors.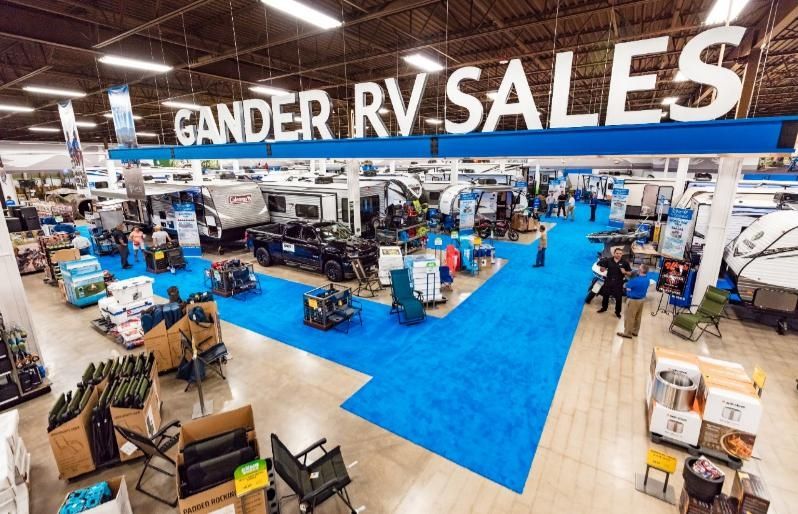 There are many different areas where Gander RV Outdoors provides its products. Let's look at them one by one. If you or your family is into Camping, then you have come to the right place and the right company because Gander RV Outdoors is just the right place to be talked about.
Gander RV Camping
Gander RV Outdoors offers different services and products related to Camping. For instance, they provide services for camp cooking, Tents and Canopies, Camp Essentials, Sleeping Essentials, Lanterns and Lights, Coolers and Containers, Backpacks and Bags, Camp Furniture, Electronic items, Generators, and Fire pits and Heaters.
For Camp Cooking, they provide Stoves, Grills and Accessories, Griddles, Camp kitchens, Smokers and Accessories, Deep Fryers, and Steamers. Along with this, for tents and canopies, they provide camping tents, vehicle tents, shelters and screen rooms, tents, and shelter accessories.
All these items are much more necessary than you think when you consider going on a trip with your RV. However, these are all the required items you will need for a trip, whether you are a frequent RV rider or a weekend RV rider. Gander RV Outdoors provides all such products and services that you can think of while considering to go a tour with your RV or if you are going on a road trip with your RV.
Gander RV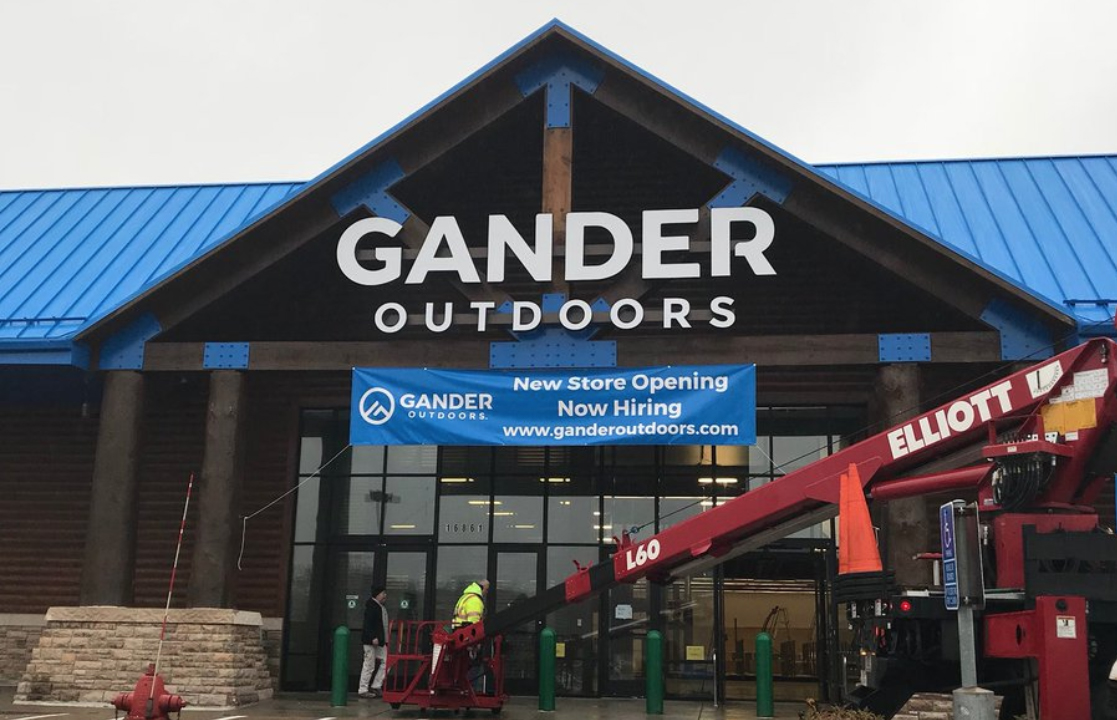 Next, we would like to talk about the RV essentials that Gander Outdoors provides. They provide Travel Trailers, Fifth Wheels, Motorhomes, and also the Clearance needed if you are considering it for selling purposes. You can also get the furniture that you can keep inside your RV, including Air conditioners and Heaters, Bathing needs, Kitchen and Dining, Laundry products and services, and RV Décor.
People have claimed that these are some of the best-provided products from RV as compared to any other brand. However, there are still some disadvantages to all these products. For instance, the Durability of Air Conditioners and Heaters does not last long. In addition, the Kitchen and Dining materials are extremely fragile, and hence you will need to take extra care of them while you are using them.
However, many advantages get added to them while we are counting their disadvantages. First, the cost of all such items is affordable for almost everyone who can afford an RV. So, one benefit is the affordable cost. Secondly, these materials might not last long, but they provide good services till you have them.
Gander RV Essentials
Gander RV Outdoors also provides RV essentials such as RV Covers, Propane Tank Covers, Generator Covers, Vehicle and Power sport covers, Tire covers, and many more. Gander RV Outdoors provides all these items for your RV insides.
You can skip having all these things for your RV, but it is always advisable to take extra care of your RV and the RV items and materials because these are the items that will be taking you forward on your road trip.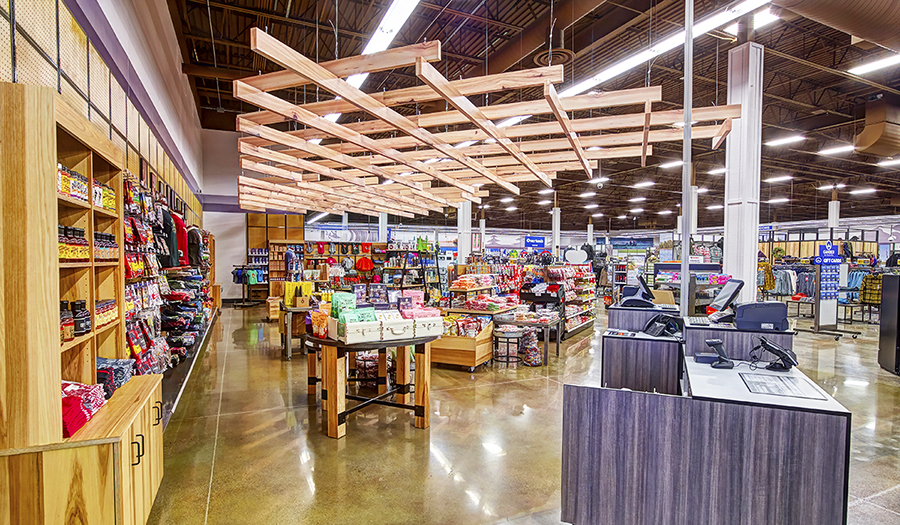 As compared to any other brand in the market, RV is one of the best Retail brands that offers many products for RV at affordable rates. It has more business than any of the currently available in the market, and this is because of only one reason, and that is that they provide many items that can support your RV at affordable rates. Also, they do not compromise the quality of materials to make them affordable. This is another plus point of Gander RV Outdoors.
Power Sports
Gander RV also provides Electronic bikes, Mini bikes, Go-Karts, Electric Scooters, and Safety Equipment. Again, these are some of the best products offered by Gander RV as compared to any brand in the market right now.
They have been operating since the 1960s, and since then, they have had their name in the market. No other brand has competed with them because of the quality and price they provide to their customers.
However, there are some cons that people always talk about, like the products they offer are not durable. But, Gander RV provides the best quality products as of now in the market.
However, if a product is not working after using it for four-five years, then people should be fine with it if they are getting such products at an affordable price and still they can use it for five or six years.
Advantages/Disadvantages of Products offered by Gander RV
As we have now discussed many things related to Gander RV and its products, it is time to discuss their advantages and disadvantages also. So, let's first start with the advantages of the products offered by Gander RV. Gander RV and Outdoors provide many outdoor services and products for RVs, like camping products, hunting products, fishing products, and RV essentials. We have already discussed these products earlier.
Durability: The first and foremost thing we should discuss is Durability. Gander RV and Outdoors are famous for manufacturing their products and providing better services than any other company in the market. These products can easily last for five or six years, and if you continue to maintain them regularly, then they can easily be used for seven or eight years, depending upon the use of the products.
Portability: The products offered by Gander for Camping, RVing, and fishing are easy to be installed, easy to be taken care of, and also last long enough. However, some of the products are easy to be carried away from one place to another, but some products are bulky and hence cannot be considered portable.
However, this is not a disadvantage of the product because even if it is not portable and you cannot carry it along, once you install it in your RV then, all you need to do is switch it on and make use of it.
Conclusion
So far, we have talked about the various services and products offered by Gander RV and Outdoors, and each one of them has its pros and cons.
These products are some of the well-known products offered by Gander RV and are used by many of their customer with zero complaints.
However, if you are considering going on a road trip or traveling on weekends and you need to purchase some essentials for your RV, this is the one-stop solution that we have just discussed, and we think that you should give Gander RV a shot.