Do you own an RV? and thinking of selling your RV for whatever reason, maybe? Then you may be wondering, 'What's my RV's worth?'. Worry not; we have got you covered in this blog to understand how much your RV is worth, the factors that affect its price, whether there is good demand for RVs, etc.
Why It's Important to Know Your RV's Worth?
If you are selling the RV privately, then you should know its value in the market to not underprice or overprice it. Furthermore, if you sell it to a dealer, you should be aware that you won't get the same price as you would if you sell it privately.
Because along with buying it from you, the dealers should spend extra money on getting it serviced and fixed to sell it further, and they also need to keep a margin to make sure they make profits. So, it is essential for you to know what your RV is worth before you go ahead and sell it privately or to a dealer.
Factors that Might Affect the Overall Worth of Your RV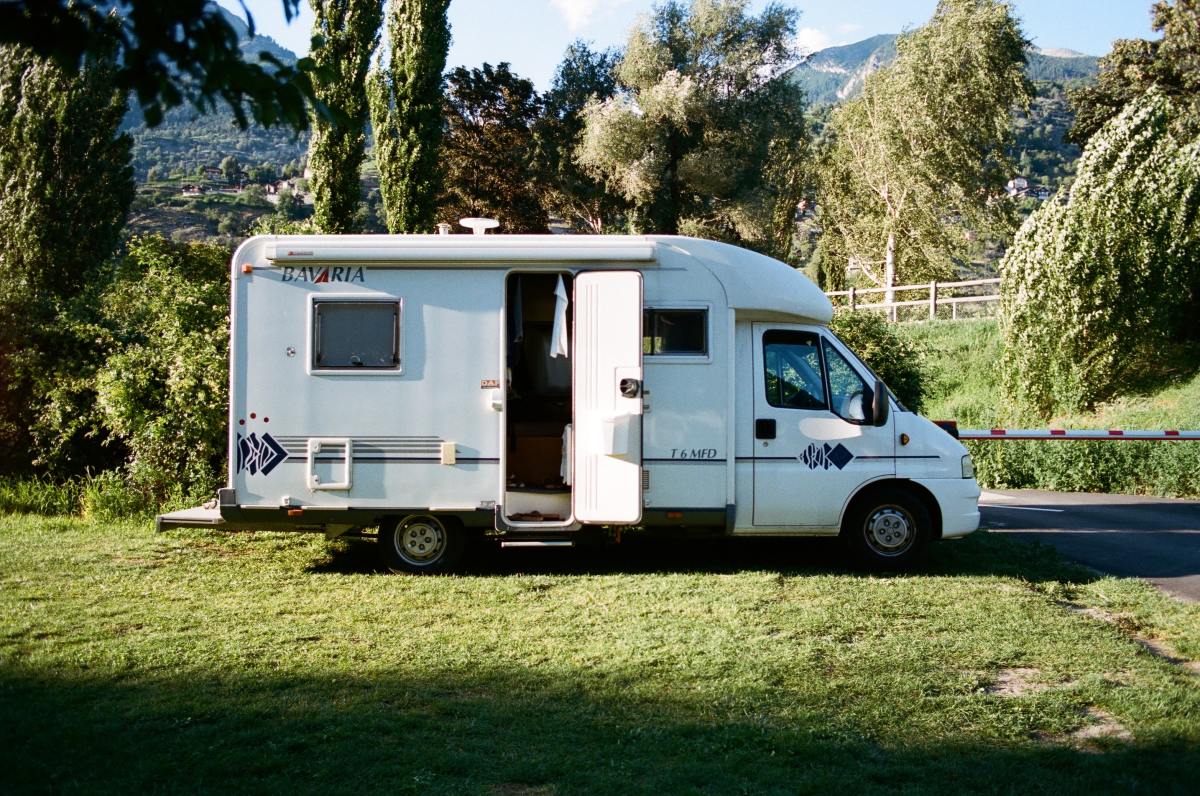 There are various factors that decide the value of your RV, which include brand, model, year of the RV, and its general condition, amongst others.
1. Brand, Model, Type, and Year of the RV
Like every other automobile, some brands hold better value than others. Newmar and Airstream are some highly valued RV brands. Any RV brand which is known for its high quality and durability and has had a good reputation over a period of time will be priced higher in any market condition. And the newer the model of the RV is, the better its value is because the old model's value tends to depreciate over time.
2. RV Size
Generally, if the size of the RV is more significant, its value would be higher too. But there are a couple of exceptions to it. First, in a marketplace where the price of the fuel is costly, RV shoppers would usually consider fuel mileage in their criteria, and larger RVs are not as fuel efficient as the smaller ones. Second, Class B vans can be used as daily drivers, which is very comfortable for everyone and fuel efficient. So, some set of buyers would consider these factors before going with a bigger or smaller RV.
3. Mileage
RVs with high mileage are usually less valued compared to the ones with less mileage on the clock.
4. Engine Condition (for motorized RVs)
How well you have maintained your RV is the main factor that determines the value of your RV. If the engines and everything in it are maintained well, then buyers would be willing to buy your RV at a good price. If it is not maintained well, few would be interested in buying it as they'd not want to face a lot of problems later.
5. RV Condition (in general)
How well you have maintained your RV, in general, determines its value, which includes the interiors and the exteriors of the RV. If you have maintained your RV well, then buyers will be more than willing to invest in it. If you have not maintained it well, then the value of the RV will disappoint you. So, be careful and always maintain your RV well.
6. Options and Upgrades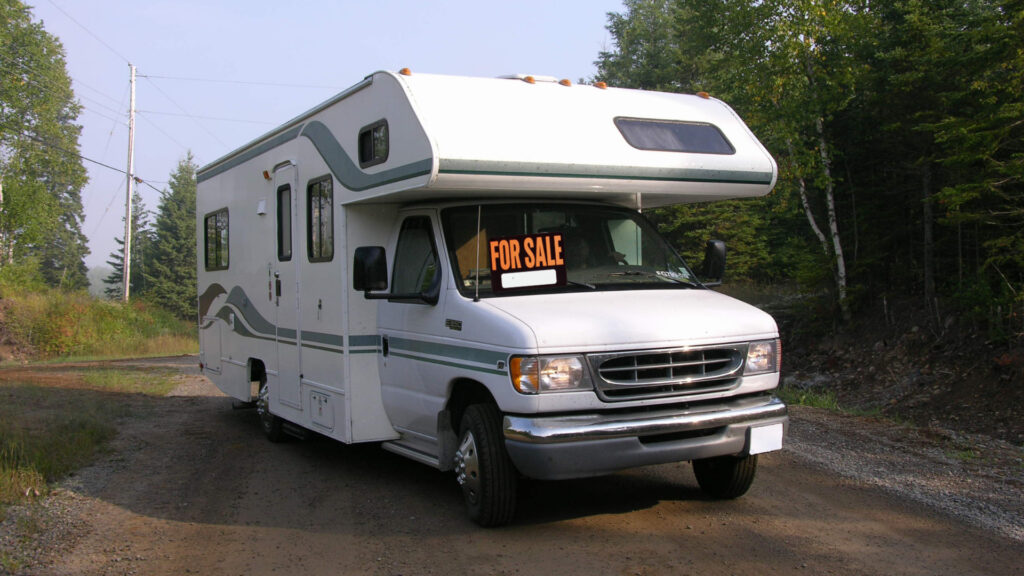 If you have upgraded your RV with valuable things, then eventually, the value of the RV will be high. But, if you neglected the RV and even the options it came with when you purchased are no longer functional, then the worth of your RV will be less.
Other factors also contribute to determining the value of your RV, like the season in which you are selling, the demand and supply of the RVs, air conditioning, soft starts for RV ACs, a tankless/on-demand water heater, a solar panel system, flat-panel TV screens, etc.
How to Find the Fair Market Value for Your RV?
There are many ways to find a fair market price for your RV. They are –
1. Use RV Price Guides
The first thing to refer to is the price guide when finding the value of your RV. You will find them in the library or on digital platforms. But most of the guides only mention the price range for a particular RV model, not the exact price.
The NADA guide provides values of RVs based on a depreciation estimate. The platform is so user-friendly; you can just put the information of the RV in question, a zip code, and then search it to find a range of values for the RV. It shows the average retail price, low retail price, and the suggested price for selling your RV.
Although book values aren't completely accurate, they still give an average idea for estimating what your RV's worth.
2.Search Online for Selling Prices of Your RV or for a Similar One
It is not hard to find the actual sale prices of RVs online, especially with platforms like eBay, Facebook Marketplace, etc. For instance, open the eBay website, search for the model you are looking to sell, and filter it to 'sold things.' You can even go through various major RV dealerships' online websites and see at what prices they are selling a similar RV. With this,
you can find out at what prices similar models are being sold and decide the price at which you'd want to sell your RV.
Furthermore, PPL also has shown their data online of their recent sales. It pretty much provides all the information regarding at what price a particular model is being sold, the demand for a particular model, etc.
3. Professional RV Appraisals
You can also hire an appraiser to help determine your RV's worth. It usually costs at least $200 to hire a professional. Various dealerships or mechanics can provide you with the appraisal service; either they come and check your RV at your location, or you can take it to their garage; after a thorough evaluation, they will quote the base value.
The advantage of going with a professional appraiser or mechanic is that they will not be biased and will quote a price based on the facts, considering the condition of the RV, depreciation value, etc.
Hence, make sure you collect every possible data from all possible sources because the more data you have, the easier it will be for you to figure out the average realistic value for your RV.
Why are RV Values More Complex than Car Values?
Although RVs are automobiles, they are more like houses rather than cars, so you cannot expect them to have the same values as cars. In addition, the value of the RVs is affected by different things than usual, like the floor plan of the RV, the facilities available, style, etc.
Although there are thousands of RVs listed on various platforms, when you filter them with your RV features, you may find that there are fewer ones like yours particularly. So, it is an added advantage but also makes it complex to learn the worth of your RV.
Is This the Right Time to Sell Your RV?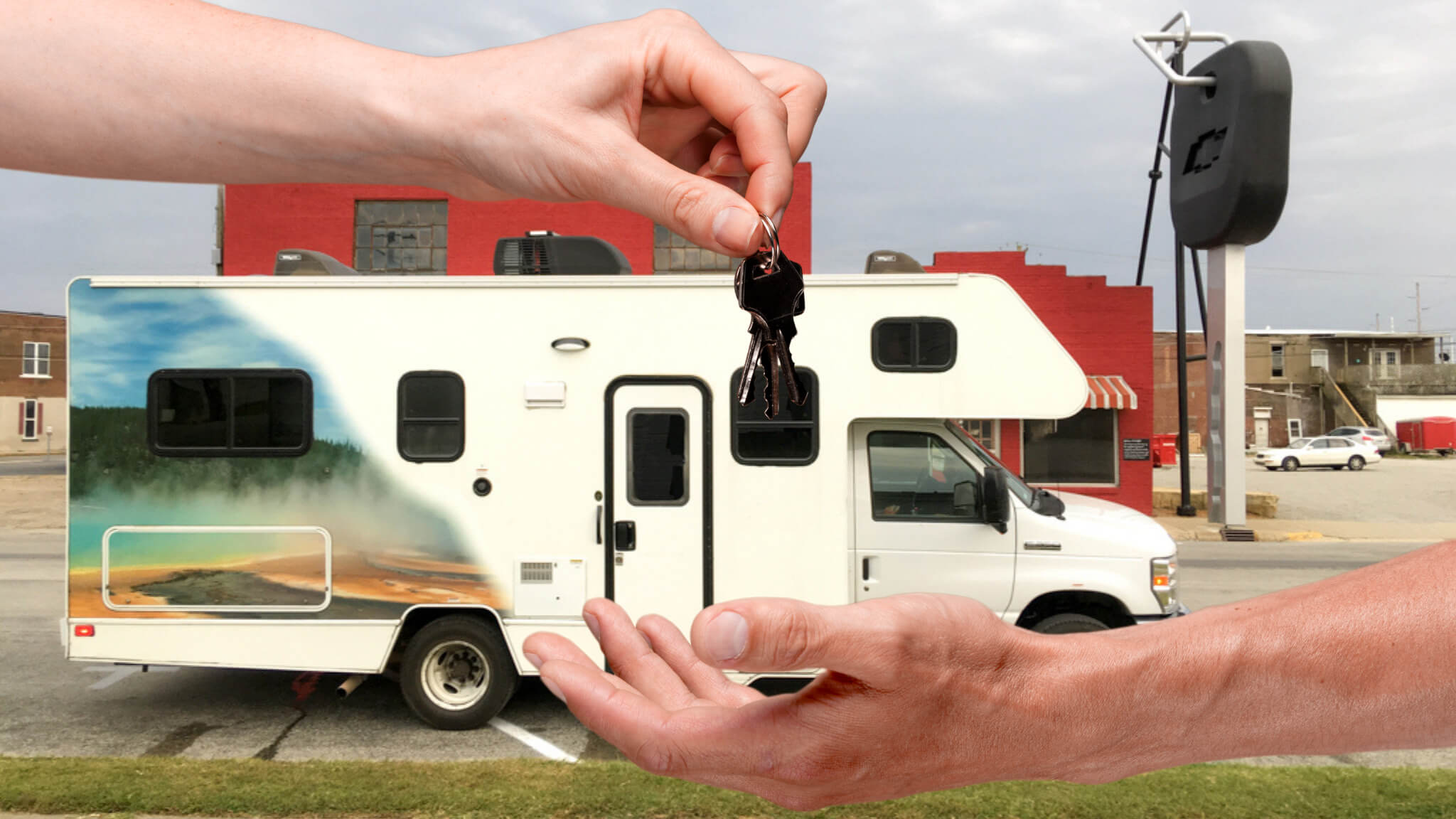 It is. Firstly, people are more than willing to go out and explore the world now after staying indoors for two years due to Covid-19. People want to indulge in outdoor activities or take some time off and lay back by the beachside or in a peaceful place.
This enthusiasm has resulted in an increase in RV show attendance. Secondly, there is comparatively less supply of RVs to the demand that is there in the market today, resulting in higher prices. So, people would be willing to buy used RVs if it meets their requirements.
If you have an RV you are willing to sell, then take advantage of the market situation right now because you might not find this favorable market for selling your RV later.
How Much Does an RV Value Depreciate?
As far as RV depreciation is concerned, there is no specific percentage. It's a fact the moment you have driven an RV, its value would have come down considerably (almost by 25%). But largely, the value is depreciated based on the quality of the RV, how well it is maintained, for how long it has been used, etc.
How to Prepare Your RV for Selling
Make all the necessary repairs required so that the RV looks presentable and well-maintained. Your RV will be worth more if you do this. Also, make a list of all the problems the RV has, both major and minor issues, to disclose to buyers.
Clean the RV Inside and Out.
Make sure all the appliances are functioning. Test the generators and charge the house batteries.
Clean the tank and add fresh water to them so that the buyers can check whether there are any plumbing problems.
Get all the documents ready that are required to sell and also other receipts required to show that certain changes were made in your RV.
Take multiple photos of your RV and make sure you present it the way it is and don't show what it is not.
Make sure you are advertising the offer everywhere, on every relevant platform. The more people know about it, the better counter offers on the price you will receive.
While posting ads about selling your RV, make sure you write a very strong description. It would be great if you could even briefly write about how you have used it all these years.
In conclusion, your RV's value significantly depends on how well you maintain it and the market condition, so make sure you maintain it well and don't ignore problems in the RV. We hope this blog has given you a brief insight into all the factors that affect the value of your RV and helps you sell your RV at the best price.