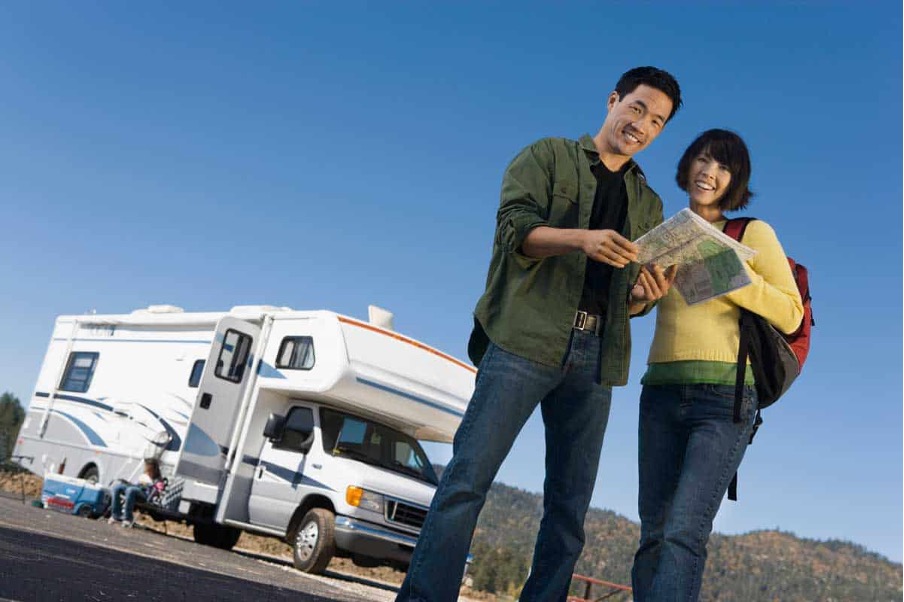 The occasional breakdown is a sad fact of RV living. Your investigations should be few and far between, but it's always wise to be prepared for the worse. Having roadside help can be lifesaving in the event of an engine failure, braking problems, or a blown tire. Today, we'll evaluate two roadside assistance packages so you can make an informed decision, allowing you to recover on the road faster and perhaps with more money in your pocket.
Briefly: Good Sam vs. AAA
The Good Sam and AAA programs are two of the most well-known roadside assistance services among RVers. Both initiatives aim to assist clients in the case of a roadside failure or emergency. Typically, AAA needs you to add your vehicle first, followed by your RV. Good Sam makes the upfront fees more evident by presenting them on its website. However, AAA needs you to phone and speak with one of the company's agents to obtain a quotation. Good Sam vs. AAA has their advantages and disadvantages.
Comparison Between Good Sam Vs. AAA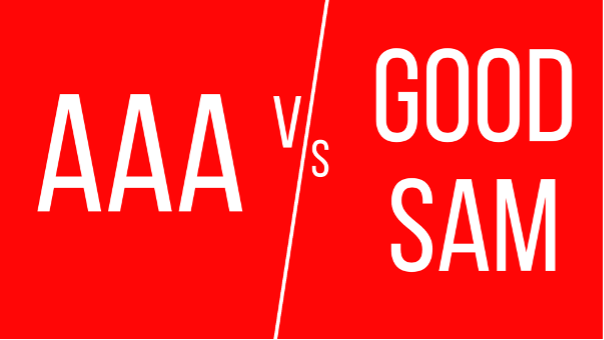 While both programs offer comparable services, particular distinctions may be relevant to your case. For example, consider the following differences and similarities between Good Sam's and AAA roadside help.
Cost
While prices vary depending on where you live, a few averages might help you understand what you'll pay for each service. Both businesses use a tiered subscription model—prices at Good Sam's range from $64.95 to $119.95. On the other hand, AAA insurance with RV coverage varies from $90 to $116 each year. To join AAA, you must pay a one-time cost of $20.
Vehicle Coverage
Both options provide coverage for both your RV and your car. Customers with motorized RVs must purchase a plan that includes coverage for their unit because Good Sam's first tier is just for non-powered RVs. AAA will give a reduced or free one-day automobile rental, depending on the tier. With this program, Good Sam offers cheap automobile rental. Do you require roadside assistance? AAA and Good Sam can be of service!
Towing Options
Good Sam gives unlimited towing distance to the nearest provider in the United States and Canada. This implies you won't have to worry about overage costs in a remote place. Remember that Good Sam will not let you choose where they will tow you. It's just the most convenient option.
Depending on Good Sam coverage, anybody vacationing in Mexico, Puerto Rico, or the United States Virgin Islands will receive $1,000-$1,500 in towing and roadside assistance. AAA's towing covers up to 100 miles of towing distance. Their higher tier subscription includes a tow of up to 200 miles for a car once a year. This once-a-year 200-mile limit does not apply to RVs.
Basic Coverage in Good Sam vs. AAA
Customers may anticipate minimal coverage from both organizations. Battery, gasoline delivery, tire servicing, and locksmith services are all available. However, both businesses' service wait times might be extended, especially if you have an issue in a distant place.
Extended Coverage in Good Sam vs. AAA
While both businesses provide the fundamentals, there are a few major areas where they differ in terms of expanded coverage. For their basic plan, they cover four tows up to 100 kilometers. Customers who upgrade to the Premier RV plan get one tow up to 200 miles and three tows up to 100 miles.
Good Sam, on the other hand, offers RV mobile mechanic dispatch, unlimited towing, and unlimited towing miles, depending on your package. This can be inconvenient, especially if your preferred service location is not the nearest one. Aside from roadside help, AAA and Good Sam memberships provide additional perks.
Extra Perks
Saving $10 on the listed hourly service cost at Camping World, 15% off the propane at select sites, and a free yearly inspection at Camping World are all Good Sam benefits. By joining Good Sam at specific Pilot or Flying J locations, you may save $0.05 on gas and $0.08 on diesel per gallon. In addition, you may save 10% on the usual nightly cost at over 2,000 Good Sam RV parks and campsites in the United States and Canada.
By joining AAA, you may save at least $0.05 per gallon at Shell stations, 10% at NAPA, and receive special Lens crafters savings. There are also standard tourist discounts for establishments like Hard Rock Cafe and vehicle rentals from Hertz, Thrifty, and Dollar. In addition, you may save 10% on Dell PCs or 30% on Samsung items. When it comes to the extra bonuses, it truly is a contest of personal taste. The incentives for these two services are merely the cake frosting.
Good Sam vs. AAA: The Winner?
While both firms have many satisfied clients, the programs are sufficiently distinct that we believe there is a clear winner for RVers. So let us see who comes out on top in Good Sam vs. AAA.
Good Sam knows the market for complete coverage for your car and RV. They know that you may be more than 100 miles from a service provider and do not raise the price if this is the case.
When you're a long distance from home or your RV is your primary dwelling, you need quick access to help in the event of an accident. If an incident occurs more than 100 miles from your home, their travel interruption service will cover your meals and lodging.
Both businesses provide discounts to their clients. Good Sam comes out on top regarding which firm offers the most valuable discounts exclusively for RVers. Camping discounts with large merchants like Camping World and Gander RV may be substantial rewards.
In the long run, even if you are fortunate enough not to require their roadside help, the additional reductions make your membership payments worthwhile.