Looking out for cheap RV carport ideas? Are you willing to get a carport for your RV at an affordable price? Well, if yes, then we have all the answers to your questions.
While getting an RV will surely complement your trailblazer spirit, housing that RV, too, is one of the prime concerns. You will never adopt a dog without getting it a cozy kennel. RV Carports don't only protect your big wheels from extreme climatic conditions but also save your pocket from overspending on luxurious garages.
In this blog, we have covered it all, from the closest cost estimates to what you must know before getting a carport, the usability, the necessity, and all such delicate matters at hand.
Read along to learn more about these very stylish RV carport detailings and use them to shield up your precious RV.
The Estimated Price of Getting an RV Carport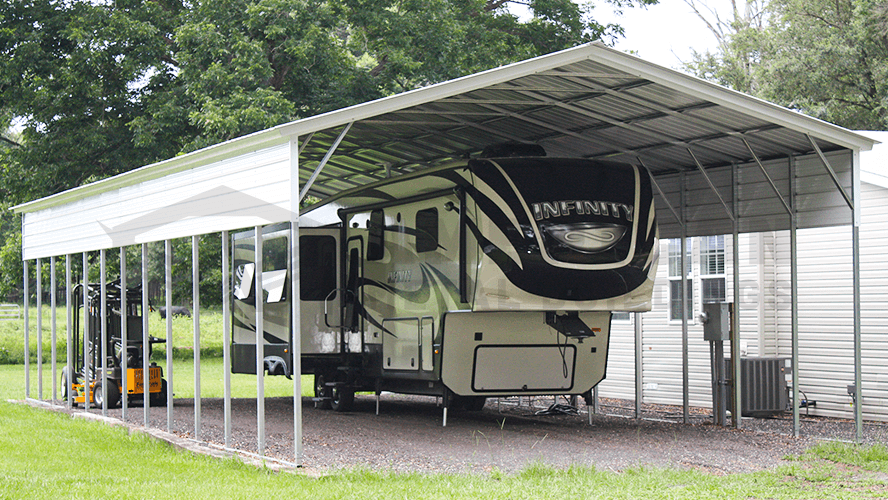 The cost of an RV Carport is directly proportional to the cost of material used, depending on the size factors. That is, if you want a carport just for a car, then the cost might go up to $2,000, or if you want a carport for two sedans, then the price might hike up to $5,000 approx, but here, we are not discussing cars but an RV, so the penning out the price needs rather elongated discussions and calculations.
Cost of a Metal RV Carport Depending on Size
Now, there are two things to consider. First, the size of your RV, and second, the material you are using, which, in this case, is, of course, metal.
Let's see what costs you get depending on the size of your RV.
1. For Class B Type RV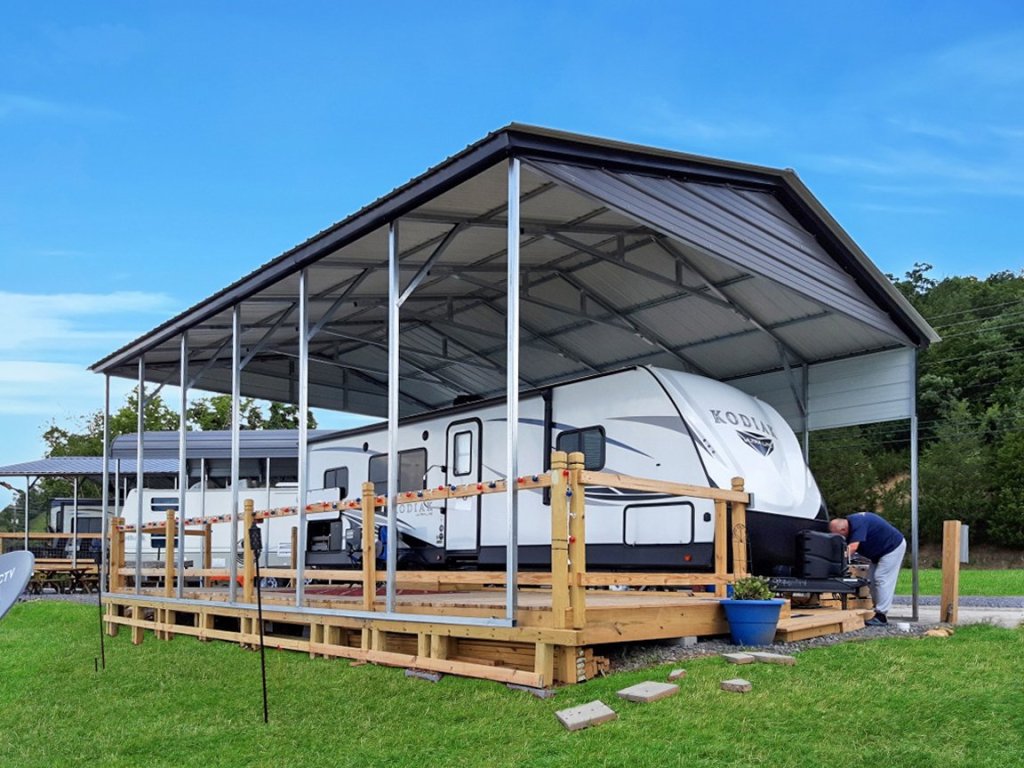 If your RV is a class B' type, then it is relatively small, meaning you will need a 12×25 carport with around eight-foot high sides, along with a regular-styled roof. This means your RV carport can cost you around $1,800, depending upon the company you pick for building your carport.
2. For Class A Type RV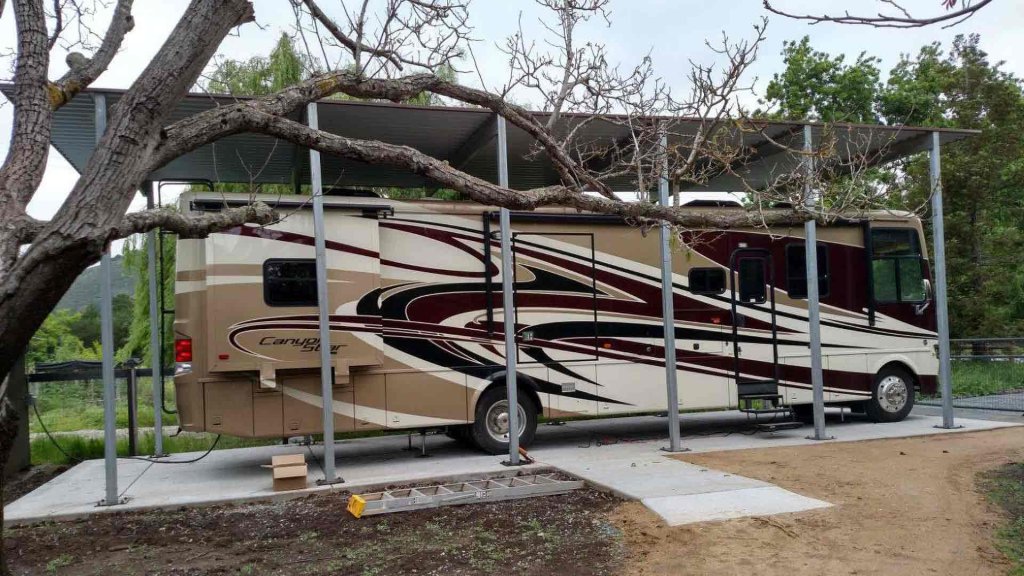 If you have a gigantic RV, that is, the class A' type, then you need a relatively bigger carport, say, 20×45 with a fourteen-foot side and, of course, a vertical roof. This will cost you around $7,200, again, depending upon the material and the company you choose to do your work.
The Bold Line: If we draw out an estimate, keeping in view of the materials used, the locality you live in, the assistance you hire, and everything else, our lump sum estimate for a large size RV will require a 41'L x 20'W x 12'H carport, that will cost you around $6,000 to $21,000 approx.
The Cost of a Carport is Equal to The Materials Used
Having seen the rough estimates now is the time we must consider the crucial factors. The cost of a carport always depends on the types of materials to be used and other factors as well. Here, let's look at some of the best materials at hand and their estimated prices in one go.
1. Metal Carports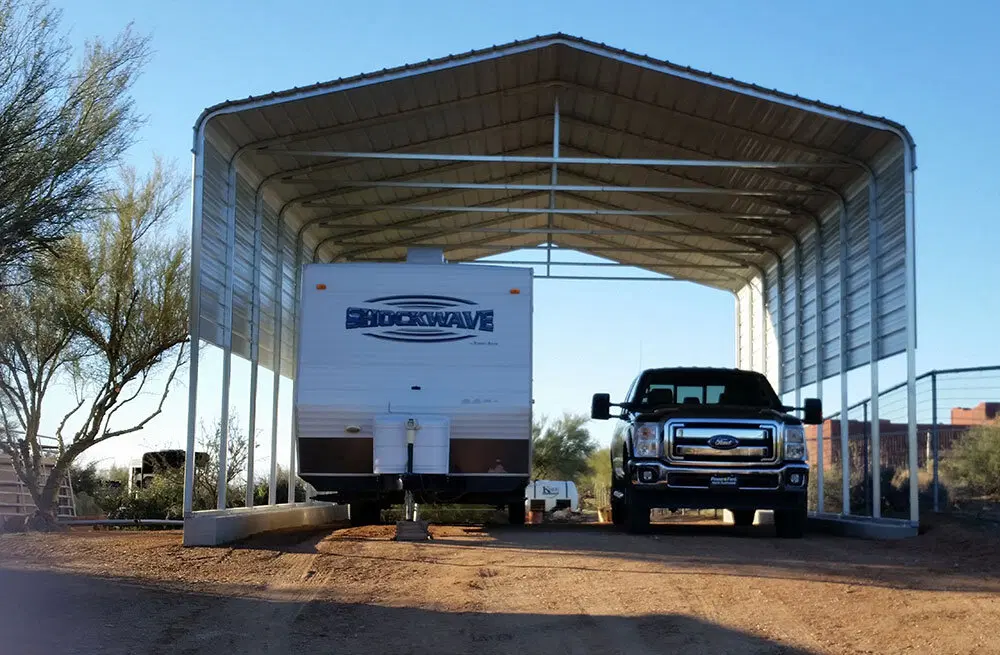 These types of carports usually come in kits, with a basic charge of $20 per square foot. This cost, however, is just for the material. For custom build and installation, the price might exceed $30 per square foot.
2. Wooden Carports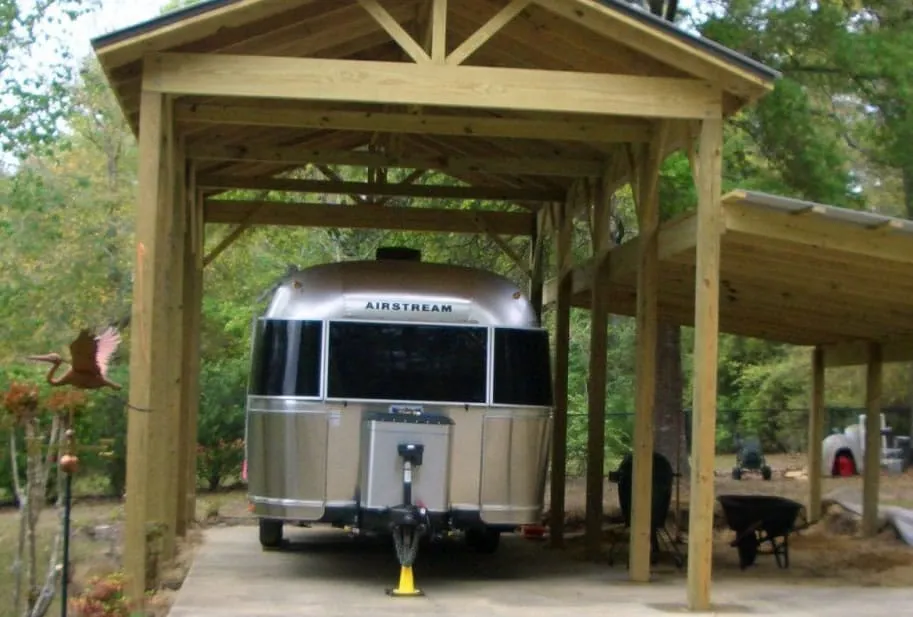 Wood, as we know, is the most common building material for carport building, all thanks to its affordability and versatility. They don't offer solid protection but also give out a beautiful appearance. The estimated cost that you will incur while opting for a wooden carport is around $22.50 for each square foot, which may range up to $30.00 per square foot too.
3. Polycarbonate Carports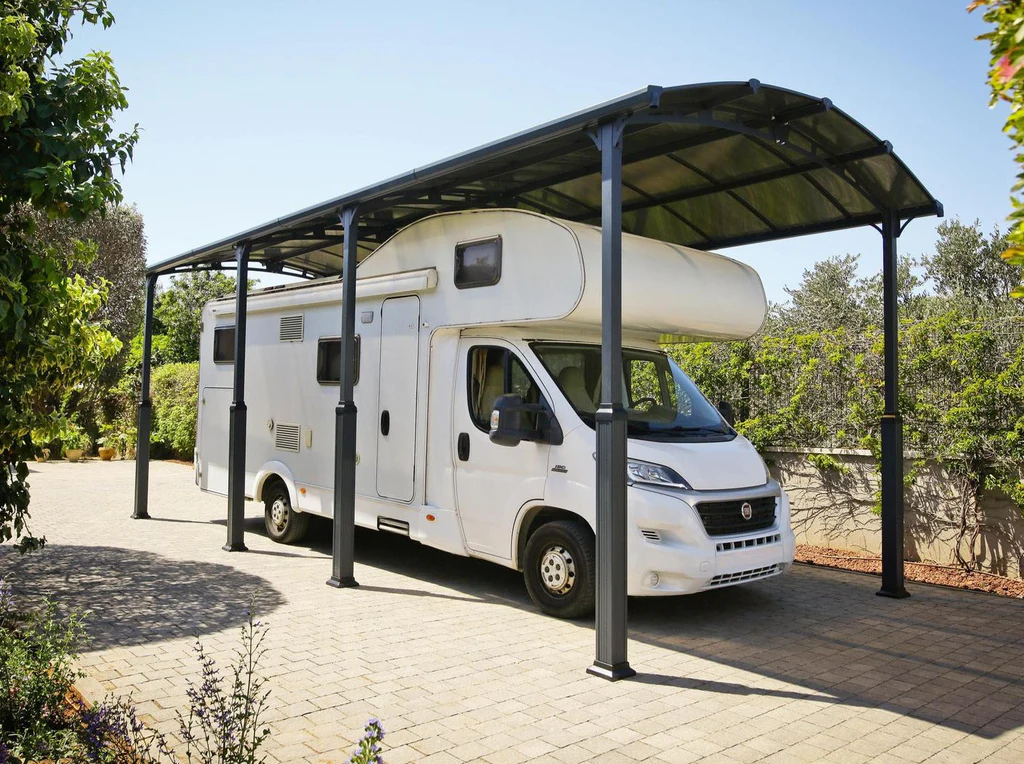 Know what it entails. A Polycarbonate Carport comes with aluminum stands and a support structure with a polycarbonate roof. They are comparatively cheaper than all the other carport materials. Their cost may range from $12 to $20 per square foot, keeping the average at $16.
4. Prefab Carports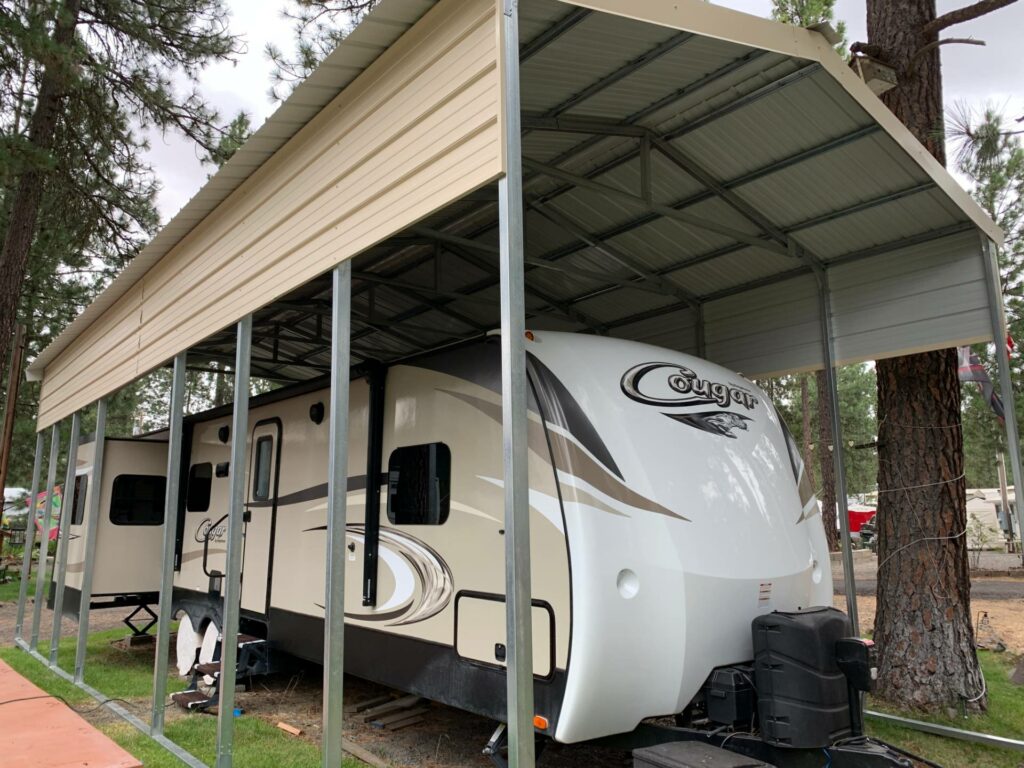 They are a great option for professional installers but also come in DIY kits as well. They contain any of the premium carport building materials, and depending upon their constituents, their price ranges from $14 to $40 per square footing area.
Important Aspects of Carport Building Incurring Cost
Spending money on structure is just one thing, but getting yourself a carport for an RV is not a cakewalk. From leveling the ground to hiring assistance, from manual labor to investing in types of equipment, building an RV comes with many aspects of spending big bucks.
Read along to align your thoughts in the money-spending area of the RV carport building.
1. Spending Money on Access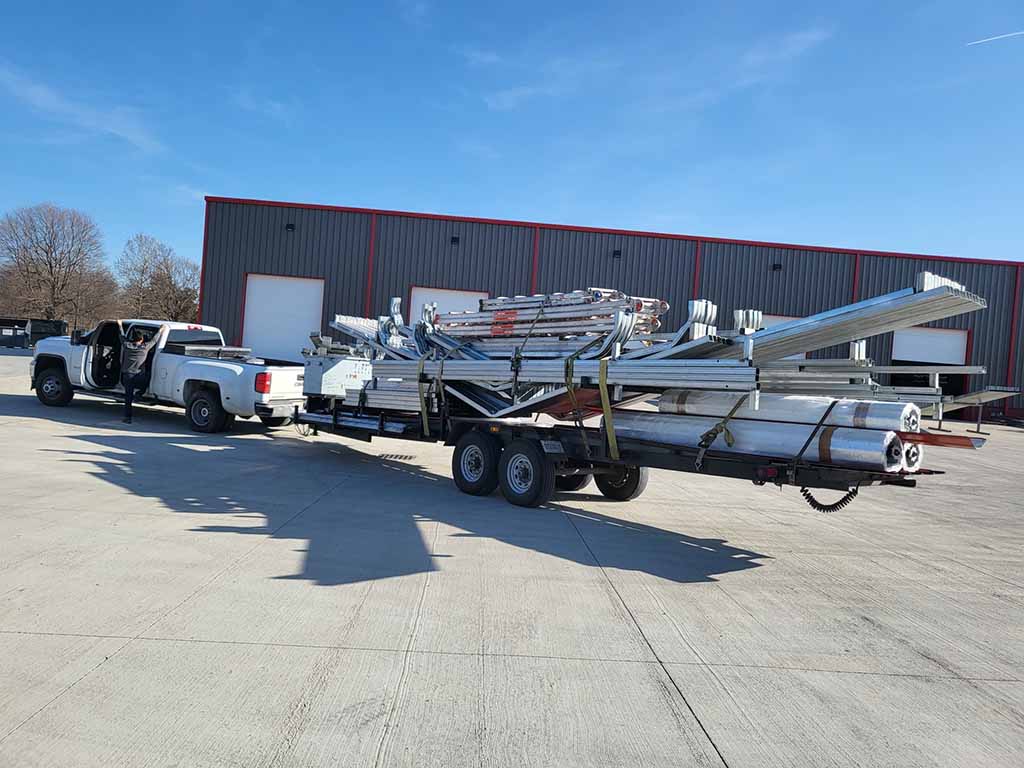 You can't hand carry the materials, and if your location is far off, be ready to spend an extra $50 for home delivery or to account for additional labor needs.
2. Expenses of Electricity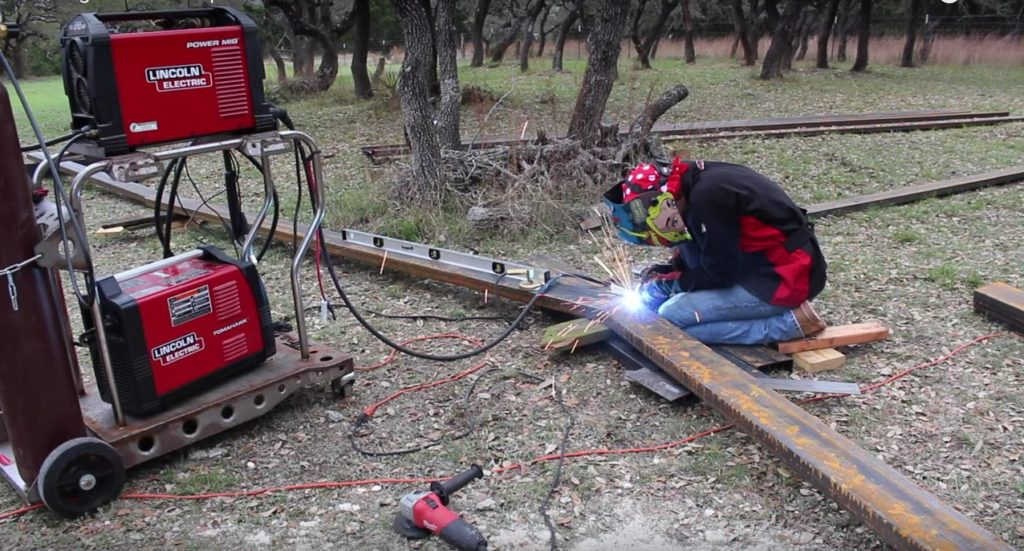 It is always wise to add electrical benefits to your carports for ease and safety. An electrician will, at most, charge $100 an hour for fitting in all your electrical needs, like lights or outlets, etc.
3. Splurging on Site Leveling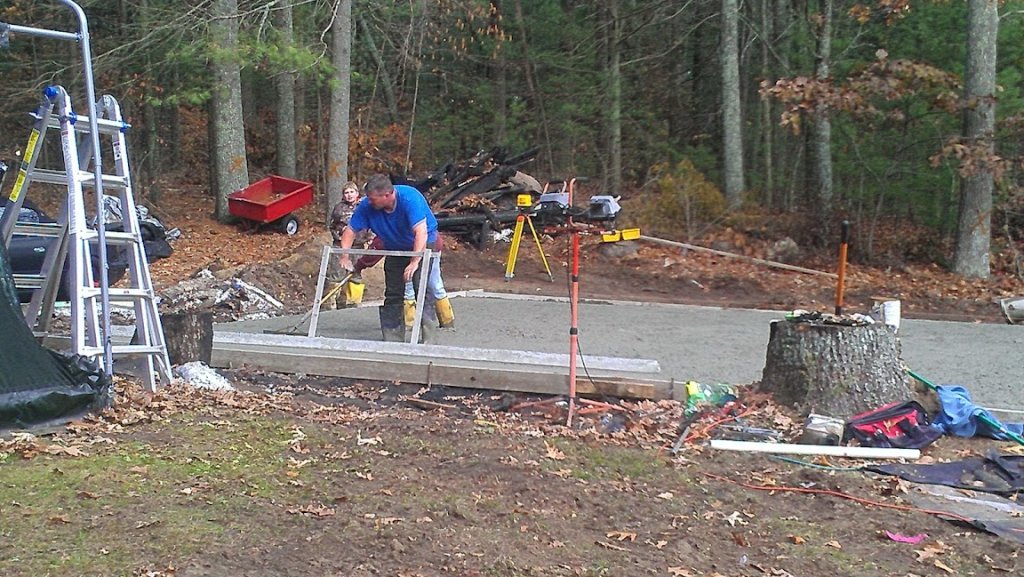 Carports don't call for strong foundations like housing or garages, but they do need the standard amount of leveling. That is, you can't build a carport on uneven grounds. A minor ground leveling may incur an additional cost of $150 at the very least.
Final Thoughts
So, this was all about the expenses and exhaustion of your big bucks because, you know, all good things come at a price. If you are getting an RV, then getting it home is equally necessary and important.
By this date, the markets are flooded with amazing carport-ing ideas in a wide array of materials, techniques, structures, and stylings, and even though they might look all so pleasing, they all incur charges that might raise your eyebrows.
Here, we have tried and summed up all the necessary details and information that might come in handy for you. All the prices listed are the latest with respect to the publishing date of the blog.