The excitement of RV life is up. As you may have noticed on social media, exciting tales of van life or RV life are fuelling the desire among people to taste the pleasure of RV life of camping thrill. It may be for thrill and variety in life, trimming down living costs, or kick-starting a life of adventures. Anyway, if you are seeking full-time RV life, knowing the costs is important to explicate the expenditure items to have a big picture of how much it costs to live in an RV.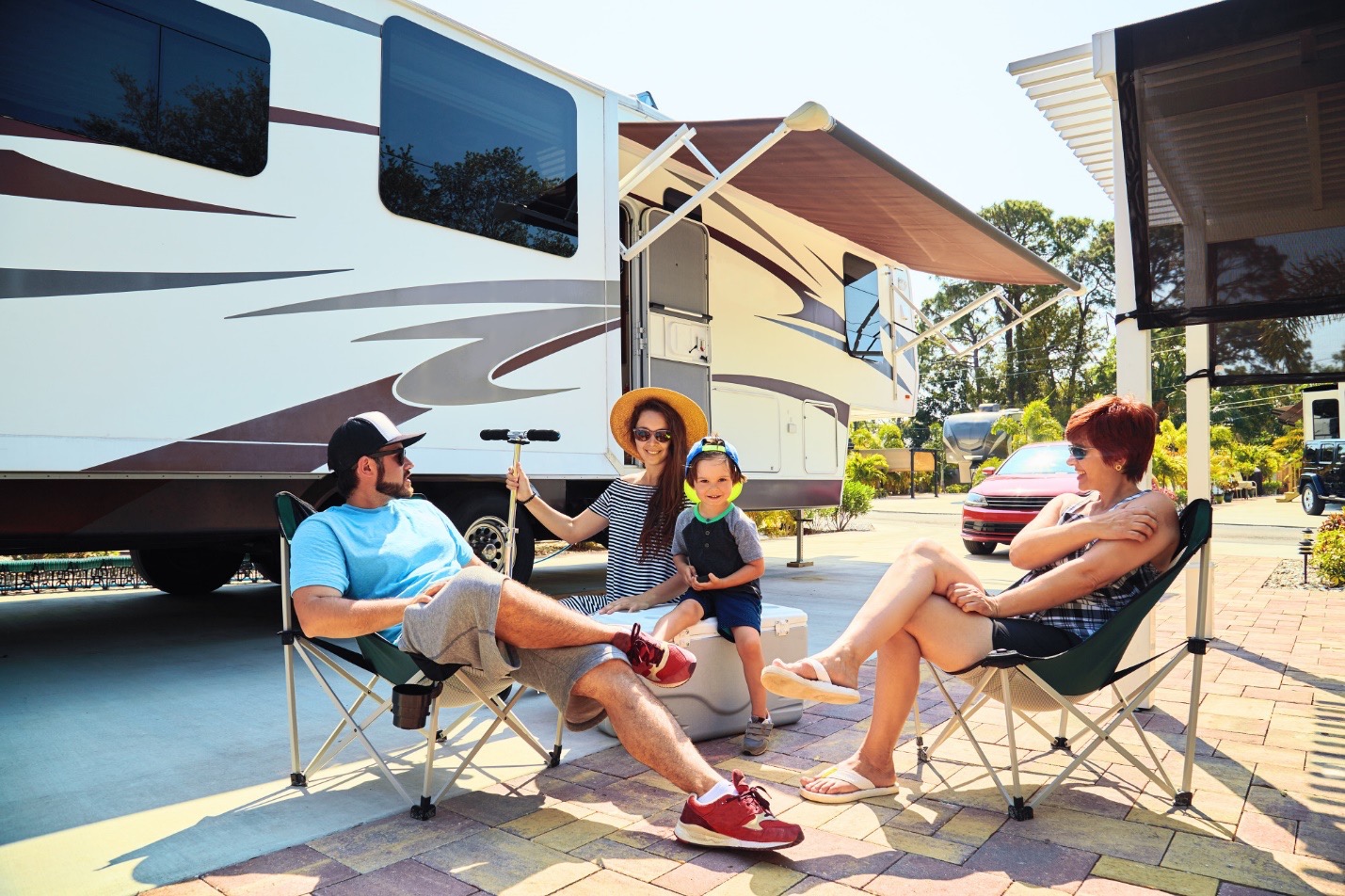 How to Calculate the RV Costs of Living
Unlike rentals on an RV, the cost of living full-time in recreational vehicles (RVs) compared to big houses or apartments can be calculated under various units, such as weekly and monthly, and annual costs. You can derive the cost of living every month using a Calculator format computing by adding actual or estimated monthly expenses. The main overheads can be the following.
Overheads

Break up in items

Monthly individual costs

Total monthly Cost X

Monthly Fuel Cost

RV Fuel Cost Propane Cost

Monthly Housing Bills

Campgrounds cost

Tow Vehicle Loan

Monthly payment for your RV

Storage Rent

Miscellaneous Bills

Monthly insurance premiums

Auto Insurance

RV Insurance

Health Insurance

Life insurance

Monthly Living Expenses

Internet

Phone

Groceries

Household

Laundry

Club Memberships

Entertainment

Shipping

Transportation

Auto Repair

RV Repair

Other miscellaneous expenses

Total Monthly Cost

X

X

Total Yearly Cost

X*12

12 X
How to Cut Costs of Full-Time RV Life
According to industry experts, the rough average live-in RV monthly costs range from $5,000 for a pop-out trailer to $1, 40,000 or more in the largest class RV known as Class A motor home.
Regarding the cost you spend on procuring an RV and possessing an RV home, the figure can vary depending on the RV motor home you want to be in. Earmark has at least $75,000 in terms of buying the vehicle, and many financing options exist.
RV insurance: Insurance can be a cost guzzler as full-time RV policies are costlier than recreational RV insurance because the former covers many aspects of homeowners insurance and also incorporates personal property and emergency expenses if the RV happens to be unlivable.
One way to reduce your insurance cost is combining your RV with your auto insurance. While taking a new insurance policy, meet up with RV insurance specialists such as executives from Good Sam Insurance or National General and how they can help you to get the most appropriate policy.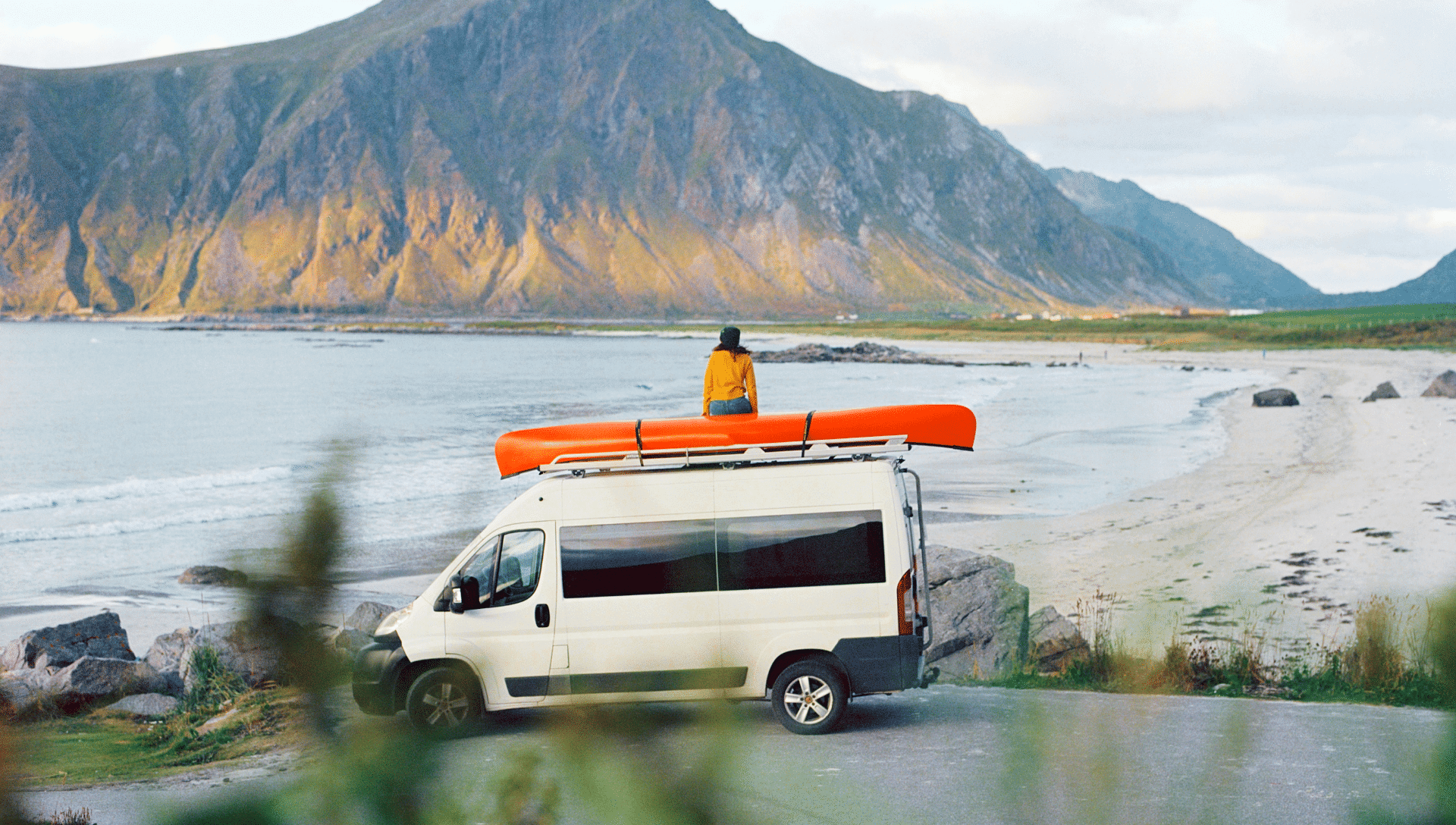 Start with minimum RV accessories: Avoid buying everything advertised right away. Instead, you can start with the essential RV accessories to keep going, and after a few weeks of RVing, go for another set of camper accessories you will need.
Get cheap fuel: By using an app called Gas Buddy, you can find real-time prices in various gas stations while you are driving and save money. In addition, your Google Maps satellite views will be handy for checking whether a gas station is serving RVs, as small ones will not.
Stay longer in one site: If you stay longer in one place, it will reduce the cost of full-time RV living. The reason is that fuel costs will be down as gas or diesel quickly eats up your RV budget. Also, if you are paying for a campsite at a campground, a discount will be there if you stay more than a week.
Plan inexpensive activities: You can buy an annual National Park pass while visiting National Parks on the hiking trails. The 4th-grade special National Park Pass is free if you have a child in the fourth grade and can be a money saver as it provides the entire family free entry to National Parks for a year.
Buy Camping membership: If you are in full-time RV life, cut costs by investing in a camping membership to earn discounts. One example is Harvest Hosts membership to camp free at wineries, farms, and breweries.
Tweak Health Insurance: Health insurance for RVers is not covered under Medicare, and the health insurance only provides coverage for health care in the home state. But RVers visit home states very rarely a year for medical appointments. So the coverage is limited to accident-only, emergency, or telemedicine insurance protection outside the home state. Companies in health insurance for RVers, such as Nomad Insurance Group, RV Health, and RVer Insurance Exchange, must be consulted for suitable coverage, justifying the costs.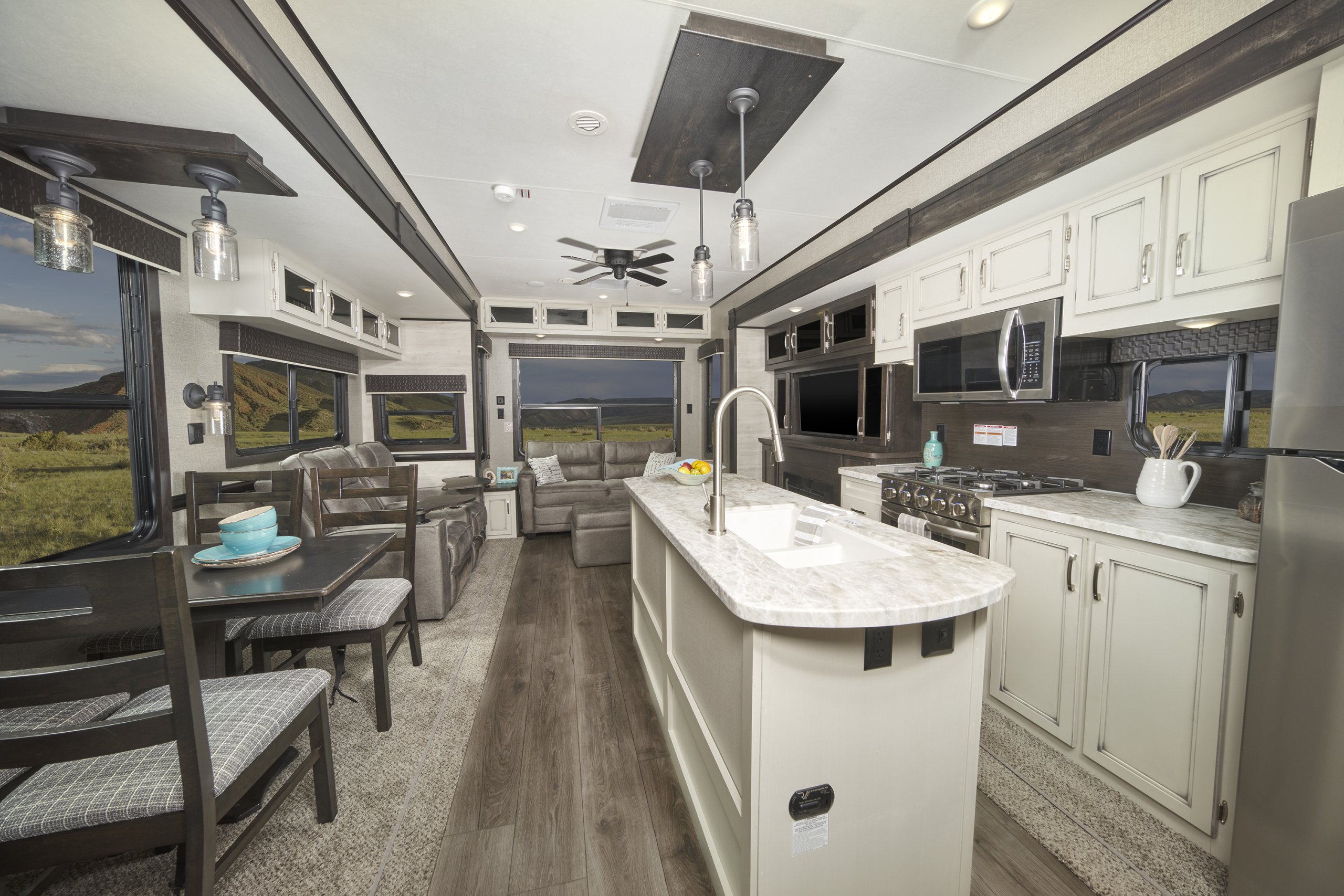 Where to Buy Your RVs Cheap?
When thinking about RV living full-time, the impulse is to buy the best RV or motor home. If you swear by top brands, then you have Tiffin Motor Homes, a leading manufacturer of all motor homes, especially the high-demand RV types like Class A and Class C. It is based in Red Bay, Alabama.
You can get innovative, luxurious RVs and the best motor homes and have timely customer service. Although most RV sales happen in Indiana, Texas, California, and Florida states of the United States, Montana is the best taste for buying an RV as it levies no sales tax, general tax, county tax, or city tax.
The cost factor of RV living is dependent mainly on the RV you require in terms of type, size, and features. The choice of RV is again subjective as to how you want to travel, camp, and how you want to live well.
Things to Know Before Buying RV to Live Full-time
Before you answer Ads like RV for sale, make a mental plan on what type of RV is most suited to you based on your goals and resources at hand. Here we will take a look at the costly to moderately priced options for pursuing your RV lifestyle.
Class A Motor Homes: There are many RV options in the RV market for various travel styles and RV life. Class A motor homes, like a bus, are usually 30+ feet in length. You can have some smaller sizes as well. Bigger models will carry diesel engines at the back of the motor home and are known as "diesel pushers," but they fascinate with luxury features.
Class B: The class B motor home will be 18 to 22 feet in length. It can run on a gas or diesel engine and have the option of four-wheel drive. It will be built on commercial van chassis of Mercedes-Benz Sprinter, Ford Transit or Dodge Promaster, etc.
It will be good news for full-time RV living enthusiasts that the best fuel mileage comes from Class B RVs due to their compact size and maintaining a small footprint to reach more remote areas.
Class C: The class C motor home is built on a cutaway van chassis and commands about 25 to 30 feet in length. There are, of course, custom-made models with more than 30 feet long. They are typically gas-powered, although some class C models are diesel too. Again, the flexibility of more space via slide-out features and over-the-cab storage or sleeping areas is a great attraction.
Better Space Utilization is Key in Buying RV
Layouts vary about every make and model of RV. In larger RVs, models, floor plans, and living areas will vary with expanding length.
You have to take decisions about whether a dinette is fine for you in place of a new couch. In motor homes, swivel cab seats are advised when it comes to maximizing seating space. The volume of space you wanted in your RV for a full-time living can be determined by a self-question as to how many people will be in your group. Then the second question is– will you have guests or family members joining later and wanted to spare extra space.?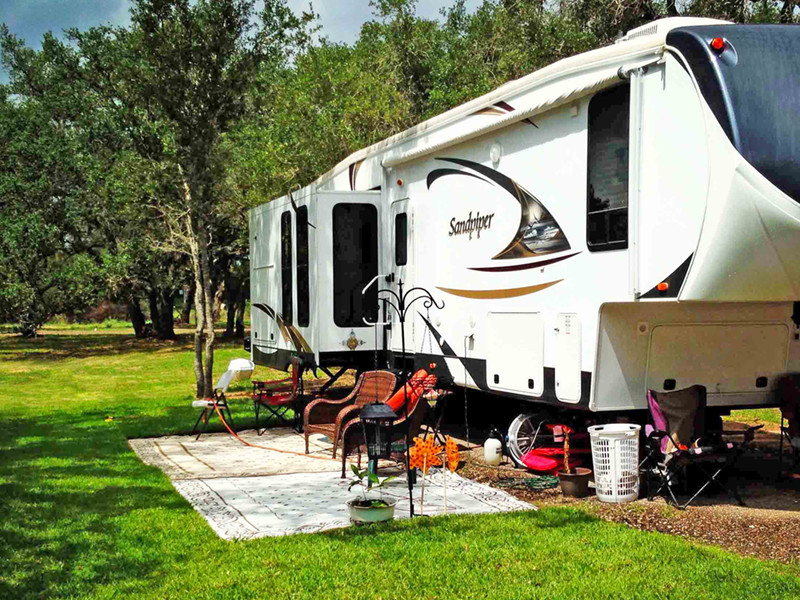 In short, the plan to move into an RV must have a pre-conceived idea of how much it costs to live in an RV that obviously flows from various decisions you take and what features you want in your dream RV. For example, if you aim to enjoy camping at RV resorts or Boondocking in Arizona wilderness, then a 35+ foot rig will be your requirement.
Care about RV weight rules: Most RVs border on the GVWR (gross vehicle weight rating) mandate. That means even if you have too much space available, you cannot utilize all of it. Research the UVW (dry weight) specifications and get a clear idea of the weight you want to load into the RV in terms of black tanks, water, or gray tanks. Also, factor in the upgrades you will do later in the RV.
Celebrities Also Inspiring RV Life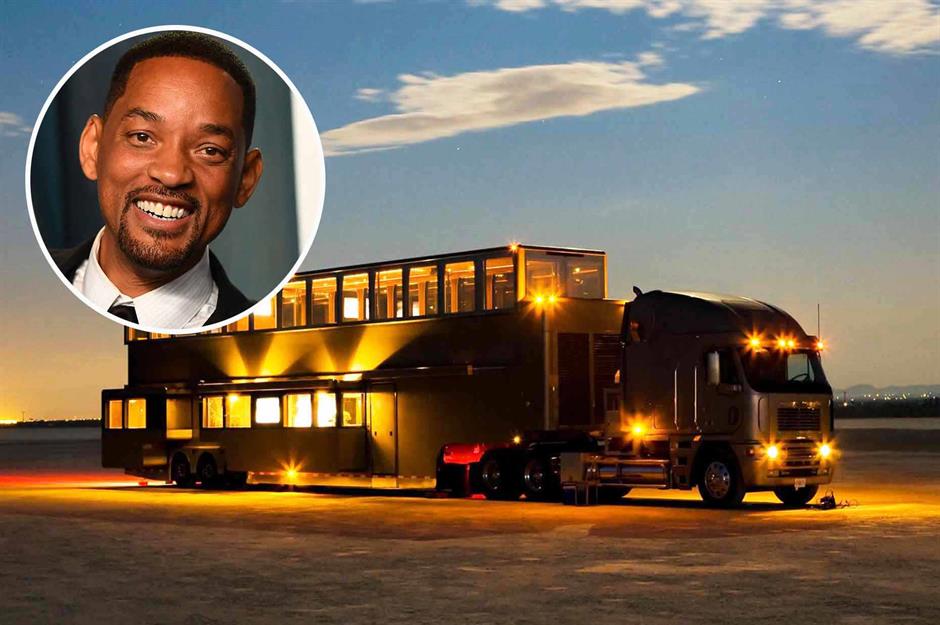 A good number of celebrities are also inspiring the RV lifestyle. They show a passion for RV living despite all luxuries they have in life, including sea-facing mansions, fame, private jets, or a fleet of expensive cars. One example is Hollywood star Jeff Daniels, who acted in the 2006 film RV along with Robin Williams.
Daniels now runs a YouTube channel that shares tidbits on how he had been maintaining his RV in Michigan. Undoubtedly, #vanlife admirers are surging as many Instagram influencers are hyping the joys of nomadic van life and keep challenging sedentary lifestyles.
Now you have a broader picture of how much it costs to live in an RV in terms of cost elements, buying costs of RVs, ways to cut costs, and other areas of preparedness. Enjoy RV life.