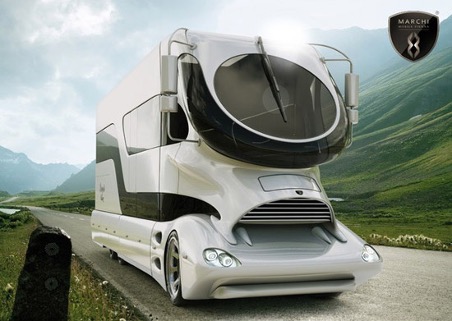 A luxurious RV gives the impression of being a veritable house on wheels. These RVs are constructed with all the high-end conveniences, bells, and whistles you could want. When looking for a luxurious RV, you might be curious about how much it costs.
A luxury RV can now be purchased for anything from $40,000 to $1,000,000, with specific models falling outside those price ranges.
The accurate Luxury RV price can vary significantly based on the type of RV you buy, how old the RV is, and the facilities you want to have due to the massive range in price.
The Main Categories of RVs and their Prices
Class A
Class A RVs are frequently regarded as the pinnacle of luxury RVs. These enormous RVs are the largest on this list and can range from 29 to 45 feet. They are comparable in size to bus conversions.
A Class A campervan is an ideal option for a frequent traveler who wishes to travel in comfort due to its spacious accommodations. The body is equipped with every convenience imaginable. Enjoy having a complete kitchen while traveling? Desire a spacious bathroom? To sleep comfortably, do you need a king-size bed? Do you need a lot of storage? If you answered "yes" to any of these inquiries, Class A RVs are your second home.
Class A RVs, which provide the utmost luxury, often cost between $60,000 and $600,000.
Class B
Class B is a beautiful option for visitors who prefer to venture off the main path. Class B RVs are easier to maneuver on confined, narrow highways since their lengths range from 18 to 24 feet. In addition, many Class B RVs are modified vans with off-road capabilities.
However, a smaller Class B motorcoach does not imply it must forgo luxury. On the contrary, the same amenities in Class A RVs are standard in Class B RVs. However, you could discover that the kitchen, bathroom, and bedrooms are a little more confined since there is less room to keep these facilities.
Depending on the model and year picked, a Class B RV can cost anywhere from $40,000 to $200,000.
Class C
Class C RVs are a fantastic option for a luxury RV because they are a little bigger than a Class B but a little smaller than a Class A. Typically, these RVs range in length from 21 to 41 feet. Imagine them to be roughly the same size as a typical moving truck.
Many individuals find Class C's easier to maneuver because they are slightly smaller than Class A. These RVs come with many of the typical features you would expect from an RV, as well as the comfort of a Class A. Class C is a fantastic compromise between small and plentiful, with full kitchens and separate sleeping areas.
The price of a Class C RV varies from $50,000 to $200,000 depending on the RV's age, make, and model.
Super C
A distinctive characteristic that sets a Super C RV besides other premium RVs is that these RVs are typically constructed on a flatbed truck. A Super C RV combines the luxury and space of a Class A RV with the size of a Class C RV.
A Super C RV is the ideal option for towing automobiles or other toys. Moreover, a Super C RV has superior towing capacity and opulent kitchens, baths, and private sleeping quarters.
A Super C Luxury RV can cost anywhere between $150,000 and $60,000.
Top Luxurious RV Models
Class A
2020 Featherlight 3915 Saint Germain – MSRP $2,489,158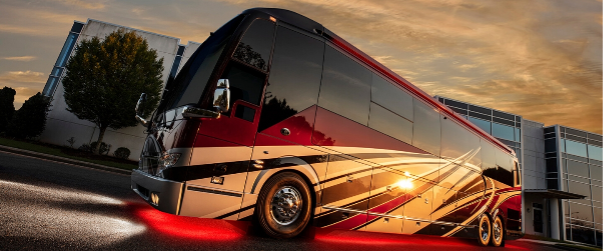 The Saint Germain model's opulent interior pays meticulous attention to every detail. Every element of the motorcoach has been meticulously planned, from the floors made of Mirage Hardwood Maple Driftwood to the ceilings created utilizing unique composite panels with LED backlighting.
Prepare delectable meals in the galley on Quartz counters. Galley amenities consist of:
The Viking ranges
Drawer Integrated Dishwasher
Draw Your Utensils
Automatic Locking of Drawers and Cupboards
With Caesarstone Quartz worktops, a 49″ 4K QLED TV, and a stacked washer/dryer, the King Stateroom offers the best comfort. A 28″ shower TV, hand-micro marble mosaic, and rainfall showerhead are included in the private, mid-ship main bathroom.
Class B
2020 Airstream Atlas – MSRP $235,714/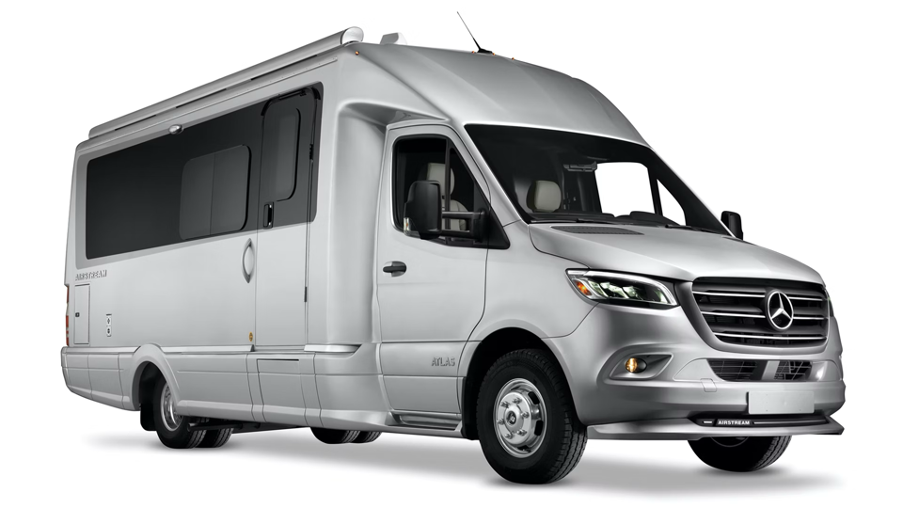 Mercedes-Benz and Airstream collaborate to develop the prestigious and wealthy Atlas. Retractable entry steps are available for access. In addition, Captain's seats with leather upholstery may pivot to face the cabin from the cockpit providing more seating options.
Any type of décor can be accommodated with modern interiors, such as the laid-back Tommy Bahama theme with a built-in bar and distinctive wall graphics. Other internal characteristics are:
Europe-inspired cabinets
Soft Ultra Leather Fabric
Traditional Airstream Aluminium Ceiling
Floor with Woven Vinyl
The first RV to feature a motorized slide-out suite is the Atlas. The slide-out transforms extra space into a cozy couch or Murphy bed with the easy push of a button.
Class C
2020 Renegade XL – MSRP $594,752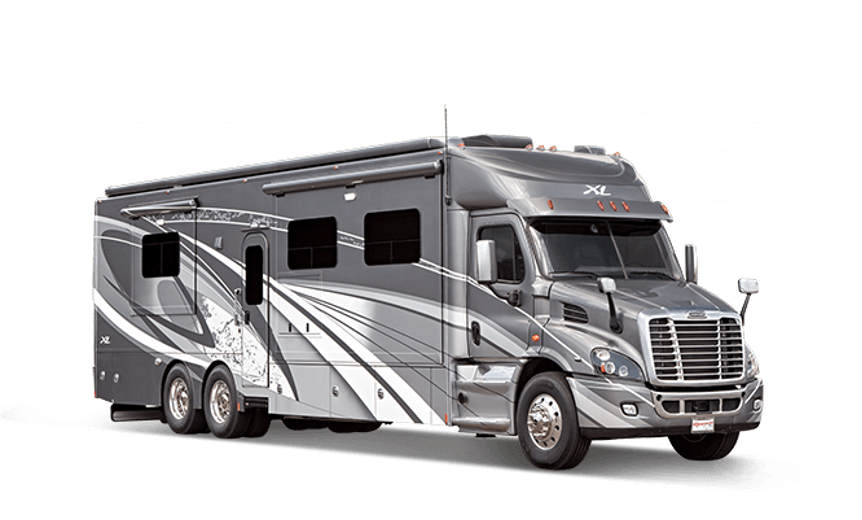 The heated, Flexsteel UltraLeather, air-ride Captain's seats in the 2020 XL model set the tone for the vehicle's understated luxury in the cockpit. In addition, the top-of-the-line touchscreen infotainment device or portable WiFi tablet can easily control the navigation and entertainment features.
Heated porcelain tiled floors reach the Salon. In addition, the Salon has a folding dinette and UltraLeather sleeper sofa for seating, along with warm wooden accents and cushioned vinyl walls.
The cook will find a tiled backsplash and hardwood cabinets in the kitchen. Galley amenities consist of:
Samsung French Door Refrigerator in Stainless Steel
Microwave in stainless steel from Samsung
2-Burner Recessed Electric Cooktop
Conclusion
The level of luxury you would like from your Class A RV or deluxe fifth-wheel RV will determine the Luxury RV price.
Even for well-known celebrities who demand the most excellent quality attainable, the ultimate in luxury will cost you an average of $1,500,000 for a class-A luxury RV.
If you don't require all of a mansion's amenities and prefer to spend more on a magnificent RV than a whole house, luxury is also accessible at a reasonable price.
With many options available and a personalized touch of customization, you may design your own deluxe RV experience.