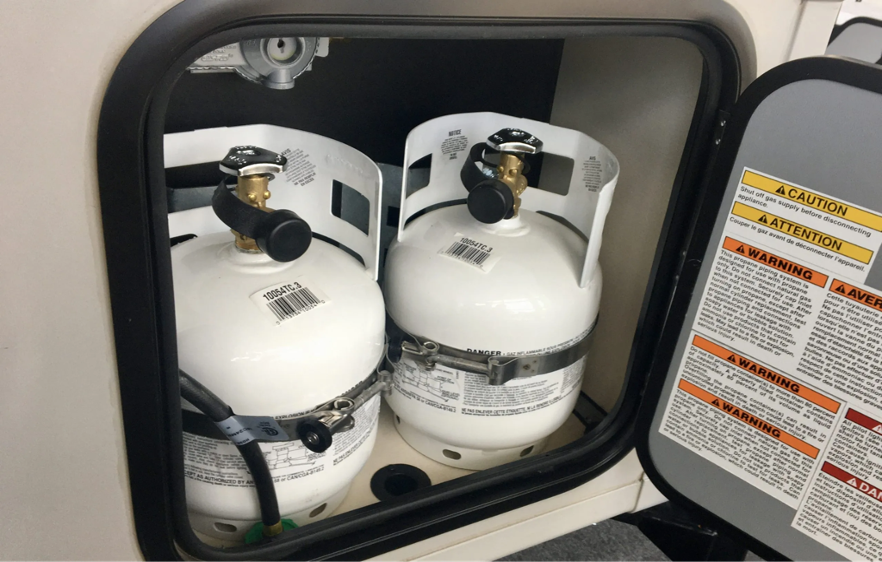 You won't believe it, but RV propane tanks have something called an "expiration date." This means that if you've had your RV for a while, or if you've recently purchased a used older model RV, at some point, you'll find yourself in a position where you need to get your 30 lb RV propane tanks recertified.
It is against the law for a propane supplier to refill a propane tank without first recertifying it if the tank's recertification date has passed and the tank has not been recertified.
What Is Propane Tank Recertification?
On the collar of every portable propane tank that has been certified by the DOT, you'll find the month and year it was manufactured. After a period of ten years in Canada and twelve years in the United States, the date stamp on these propane tanks must be renewed in order to maintain their certification. It is important to note that the recertification only applies to the portable upright 20 lb and 30 lb propane tanks and not to the horizontal propane tanks that other campers and RVs that are not Airstream models may have.
After How, Long Do We Have to Get a Propane Tank Recertified?
Depending on the type of recertification process that the tank went through, propane recertification labels typically have a validity period of between 5 and 10 years beginning on the date of the tank's last inspection and recertification.
The validity period for visual inspections is five years. Visual recertification of a propane tank involves an inspector performing a visual inspection of the external parts of the propane tank. The inspector is on the lookout for dents and other types of damage, such as visible cracks, rust, or any other issues that may compromise the integrity of the propane tank.
Other issues that may be detected include leaks, visible cracks, and rust. At the conclusion of the first five years, a tank that has a sticker certifying that it has passed a Visual Inspection for recertification every five years can undergo another Visual Inspection Certification to be recertified for another five years.
After being issued, proof-pressure and volumetric expansion recertification tests for propane tanks have a validity period of ten years, starting from the date of the test's first administration.
How to Locate the Date of Certification on a Propane Tank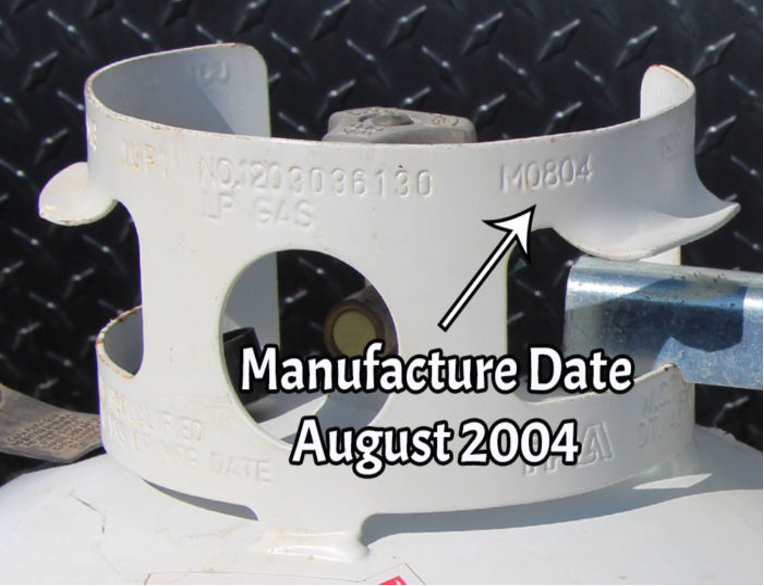 Your propane tank's manufacturing date is stamped on the metal collar of the propane tank in the format of the month and year (MM/YY). This information may be found on the propane tank. Starting from the date that is stamped on the tank, the recertification date for the propane tank is 12 years in the United States and ten years in Canada.
There are a few different styles that propane tank recertification stickers can come in. Both the date that the recertification sticker will expire (which should be in either five or ten years) and the process that was utilized to recertify the propane tank should be displayed on the recertification sticker.
Look Up a Retailer of Propane
Finding a licensed propane dealer nearby is the next step since only authorized professionals may recertify your propane tanks. Before leaving, though, make sure the dealer is qualified to handle cylinder filling and repair.
Complete the Recertification
It's a good idea to call the store ahead of time to let them know you're on your way. By doing so, they can confirm that they will be able to complete the recertification, including any necessary repairs, when you come.
Your propane tanks can now be loaded into your car and driven to the propane retailer. Once there, the propane expert will examine your tanks and make any necessary repairs. A new valve must be put at every certification, as some states mandate.
How Much Does a Recertification of Tank Cost?
There is a wide range of possible prices for the recertification of propane tanks. Depending on the region and the dealer, customers have had estimates ranging from $15 to $45 for the service. You will be able to save a respectable amount of money if you call a few different establishments and ask for price quotes.
Can Propane Tanks That Have Expired Be Recertified?
Your propane tanks are already out of date, as you discover after checking them. What are your current options? Can they still be recertified, or are you out of luck at this point?
To answer your question, yes, it is feasible to certify abandoned tanks. If they are in good shape, feel free to accept them. If you don't know, it's worth asking the dealer if the tanks are too old or damaged to be recertified.
Can Propane Get Stale?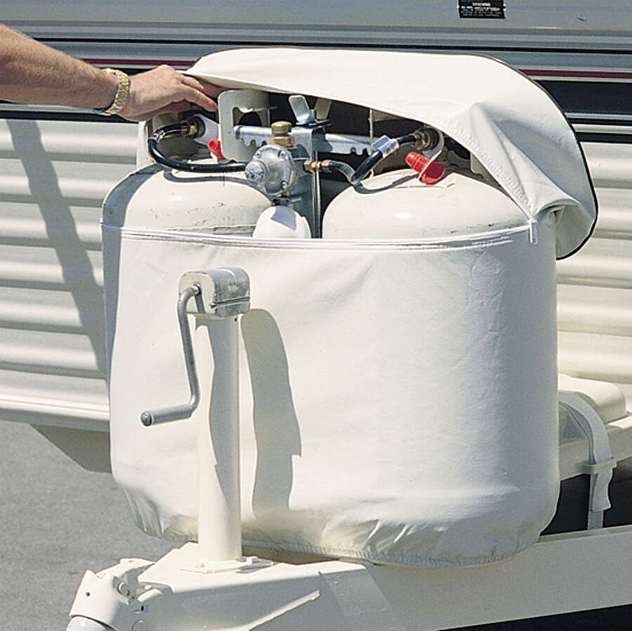 No, propane doesn't degrade on its own. That is truly great, don't you think? It is unnecessary to be concerned about the gas spoiling throughout the winter or even if you have been storing it for a while. The fact that so many people favor using it to power their backup generators or other accessories is due to this.
That implies, however, that the container is the constraining element. The propane may escape the container due to a defective container or valve. To avoid losing some of that precious resource, it is crucial to have your containers examined and certified on time.