When you are trying to figure out how your motorhome or travel trailer works, one of the things that might be the most challenging to figure out is the RV house battery. Let's imagine you have a battery that can deliver 100-amp hours; that's incredible! So that ought to keep going for a few days, right? Wrong! When calculating how long that 100-amp hour battery would survive in the real world is not rocket science, but it requires some basic math skills.
How to Determine the Number of Working Hours in a Battery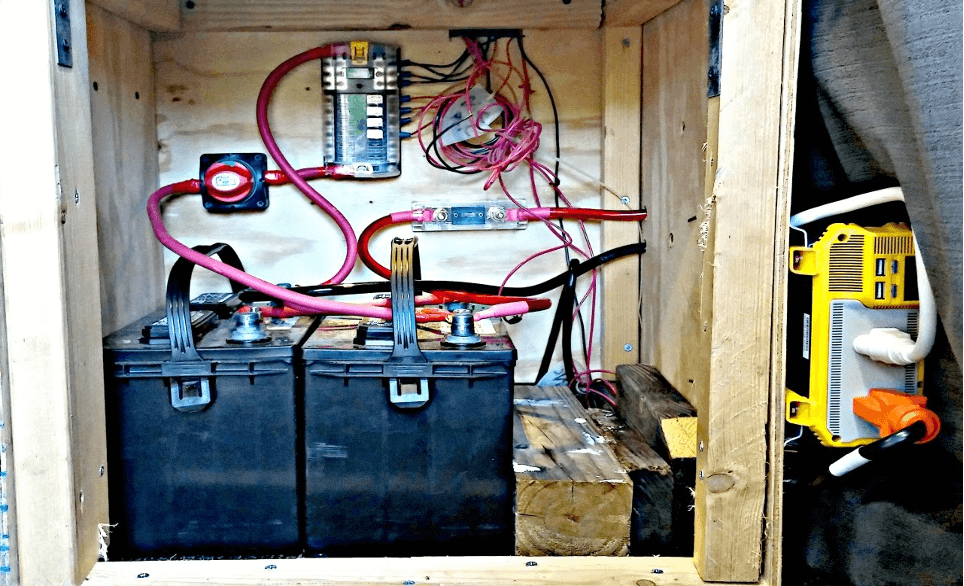 The first thing that we need to do is make the conversion to watt-hours. Most things you use will have their wattage displayed somewhere on them. Using the formula that is provided below, you can convert ampere hours to watt-hours:
Watt Hours = Amp Hours Multiplied by Voltage
When we include in our hypothetical battery size of 100 Amp Hours, we obtain 100AH multiplied by 12V, which is 1200 WH.
This indicates that our 100-amp hour battery can support devices totaling about 1200 watts for approximately one hour or 600 watts for approximately two hours.
The Reasons Why You Will Never Get a Battery to Its Full Capacity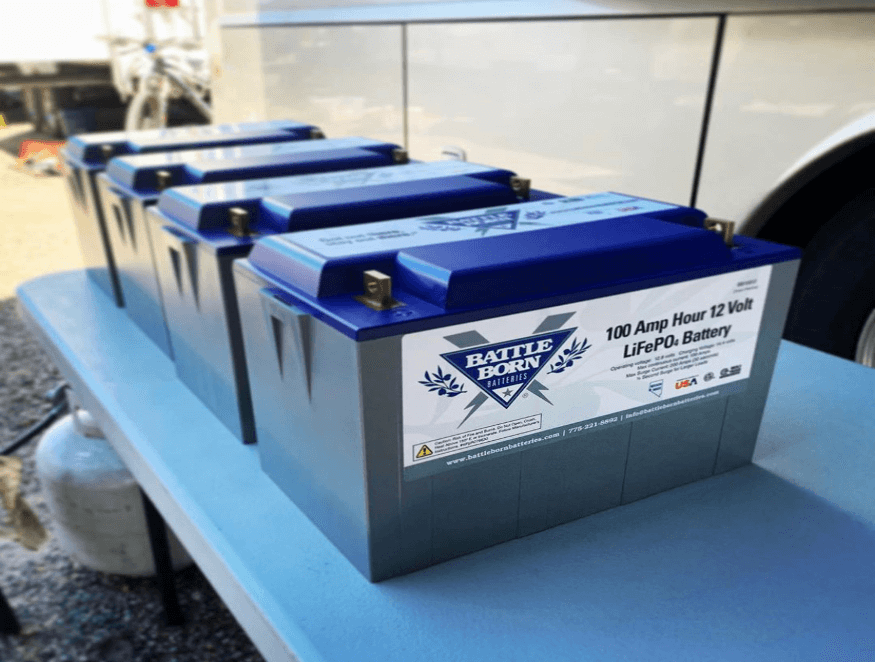 A battery will never be able to deliver the full amount of power that it is rated for because of several different causes:
Batteries Don't Discharge Evenly
Even if you use the same appliances and tools daily, it's unlikely that you do everything the same way or for the same length of time each day. This suggests that the rate at which your battery is depleted varies depending on the weight of the load you are placing on it at any one time. Specifically, this indicates that the rate at which your battery is depleted is changeable.
The battery's capacity will decrease as the load placed on it increases. This indicates that the battery will lose its power far more quickly than you had imagined it would.
It is possible to draw up to five amps from batteries for a period of twenty hours. However, this is the absolute maximum.
A battery's amp hour rating is calculated by subjecting it to a steady load of 5 amps throughout the duration of the test. This suggests that a battery labelled a 100-amp hour battery should survive for a total of 20 hours if it is properly maintained.
Count of Cycles Over Which a Battery Has Existed
Your battery, whether it is lead acid or lithium, has a limited capacity and can only be discharged and recharged a set number of times before it needs to be replaced. Therefore, the battery has a cycle life of this many times. In general, lead-acid batteries have a lifespan of several hundred charging and discharging cycles, provided they are properly maintained. On the other hand, lithium batteries can last for thousands of cycles.
However, a battery's capacity to keep a charge is impacted by both the number of times it has been run down and recharged and the degree to which it was run down. The more the number of times it has been used, the less likely it is that it will be able to maintain its full capacity.
How to Extend the Life of Your Recreational Vehicle's Batteries
To ensure optimal performance, most battery types demand special maintenance. It is possible to link lead-acid batteries in series. The number of times the battery is fully discharged and recharged after each use is a significant element in determining the battery's overall lifespan.
A single full discharge of a battery, from its maximum capacity of 100 percent to its minimum capacity of approximately 50 percent, followed by a full recharge to its maximum capacity. This is one cycle.
How to Take Care of Your Recreational Vehicle's Batteries:
It is important to give the batteries a full charge after each use to prevent any harm.
When your RV is plugged into an electrical outlet, you can charge the batteries using the built-in charger.
It is important to keep the battery from being overworked by supplying more amperage than it is designed to in each hour.
If you have deep cycle lead-acid batteries, it is imperative that you have them inspected and maintained on a regular basis.
If you use lithium-ion batteries, you need to be sure that you have the right charger for them.
Instead of a Laptop, You Should Use a Tablet or Phone
Laptops can consume as much power as one hundred watts when being charged. When compared to that, a tablet only requires 10 watts. Instead of bringing your laptop with you, if possible, bring your tablet instead. Or even better, if it is at all possible, leave both at home and unplug everything!
Make Tactical Use of The Available Lighting
A substantial quantity of energy is utilized by lights, particularly those that are illuminated by incandescent light bulbs. Therefore, you may help preserve the life of your batteries by only turning on the lights when necessary.
Readers Might Find These Few Suggestions Helpful:
If you're a reader, you could find that reading during the day is more enjoyable than reading at night.
Organize your day so that you can take advantage of the sunlight. For example, instead of staying up late when there is no longer any light in the sky, wake up early and start your day with the sunrise.
Limit Water Pump Use
Even though each model is unique, water pumps typically consume roughly 5 amps of electricity when in operation and continue to consume negligible power even after they are turned off. Therefore, try to limit how often you run your water pump and ensure that it is turned off whenever it is not in use.
Conclusion
On the label of a camping battery, the number 100 amps or 100Ah might be printed; for instance, a 12V battery might be labeled as 100Ah.
The amp-hour rating of your battery provides information about its power as well as its lifespan. To put it another way, this number represents how long your battery can go without being recharged.
For instance, a battery with a rating of 8 Ah can deliver 4 amps over the course of 2 hours, but a battery with a rating of 100 Ah will deliver 100 amps in just one hour.