The adventure in an RV is not that everybody will cherish, but still, if you are an adventurous person, you will love the home-like ambiance and enjoy nature's trail.
What matters while you are selecting a trip is the RV parking price. The price depends mainly on the amenities you might get in various places.
Some costs might help you decide whether to stay or not; have a look at the RV prices.
What Is the Average RV Cost at Parks?
Not that every campsite or National Park would have the same price, but it depends on the popularity of the parks. Every year the ten best national parks are rated, and then the parking price is done accordingly. Let's have a look at the rates of the parking fees, but this might vary every year.
Great Smoky Mountains National Park Costs: 17-27$ per night.
Grand Canyon National Park costs: 18-50$ per night.
Rocky Mountain National Park: 20-50$ per night buy depends on the season and size of camp.
Zion National Park: 20-130$ per night.
Yosemite National Park: 36-75$ per night.
Yellowstone National Park: 20-25$ per night.
Acadia National Park: 30-40$ per night.
Grand Teton National Park: 92-101$ per night.
Olympic National Park: 24-51$ per night.
Glacier National Park: 23-65$ per night.
Some Low-Cost RV Park Prices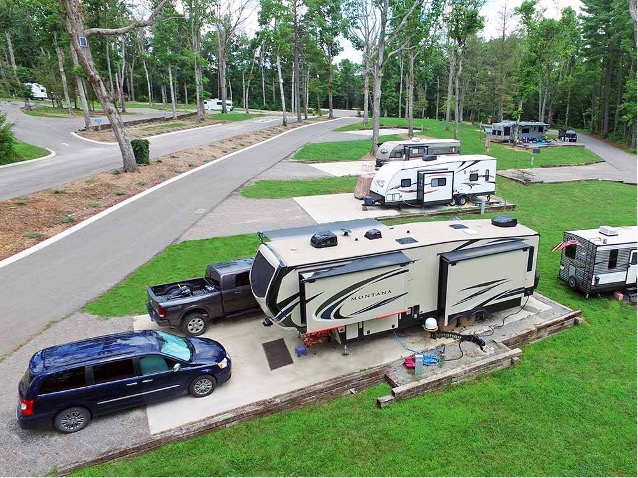 The parking rates depend very much on the season, i.e., during the summers, it's always expensive compared to the chilly seasons. The presence of amenities also adds to the cost of parking. The lesser pricey locations have a parking fee of (20-40) $ per night, and there are five budget-friendly RV parks available across the country.
Cherry Creek State RV Park: Located in Arapaho County, Colorado and is a verdant and beautiful outdoor escape having paddle boating. You may enjoy boating, fishing, bird watching, and many more activities. The basic campsite charges are 28$ per hour.
Joshua Tree Lake RV & Campground: The Joshua Tree Lake RV & Campground is just 20 minutes from the National Park and offers low-cost RV fees for the night. The basic rate for the campsites is 30 $ per night.
Goose Island campground: This belongs to one of the 26 campgrounds in Moab in Utah and is available for 20$ per night. The campground is just half an hour far from the Canyonlands National Park.
Elk Meadows RV Park: They offer a prime spot near the M Adams, Columbia river. They are a land of forest hiking trails and offer whitewater rafting and Kayaking. Having water and electricity and some other facility near the hook-up site, you may hire at 36 $ per hour.
Blodget canyon campground: This is situated in Hamilton, Montana. If you are a rock climber and a fishing aficionado, you will love this place. There are five sites in totality, and you can camp here for free. RV pricesvary according to pin codes. Well, it might be a seasonal factor too.
Some Mid-Range RV Park Prices
Sequoia RV Ranch: Situated almost eight miles away from the Sequoia National Park, you can have full service hook up and RV supply along with a wash station. The location offers a range of sites and also amenities. The RV prices start from 55$ a month.
Zion River Resort RV Park: While you stay here, you will enjoy the full view of the land of Utah. You will enjoy full hookups and also enjoy WIFI in full-fledged. The fee range is charged based on the time of the year and also the type of site. If the standard backside is charged $57 a day in the spring and can even be charged $68 in the same season.
Harbortown RV Resort: Monroe, Michigan, is the hometown of Harbortown, RV resort. Situated near Lake Eerie, this would be perfect for those who love water activities. The daily rate is somewhere 50$ per hour where you can get spots for water, electricity, and hook-up.
Elwha Dam RV Resort: Olympic national park is one of the most stunning parks here and is located almost 20 minutes from it. You will find hookups, playgrounds, and also convenience stores. The rates are almost 40$ in the low season and can shoot up to $(49-61) during the summer.
Mountain View RV Resort and Park: The city in Southern Colorado offers a lot of outdoor recreation, a fitness center, private showers, and jeep tours. The rates for parking would be (43-55) $ per hour and depends a lot on the season.
What Is the Sort of Luxury RV Park Prices?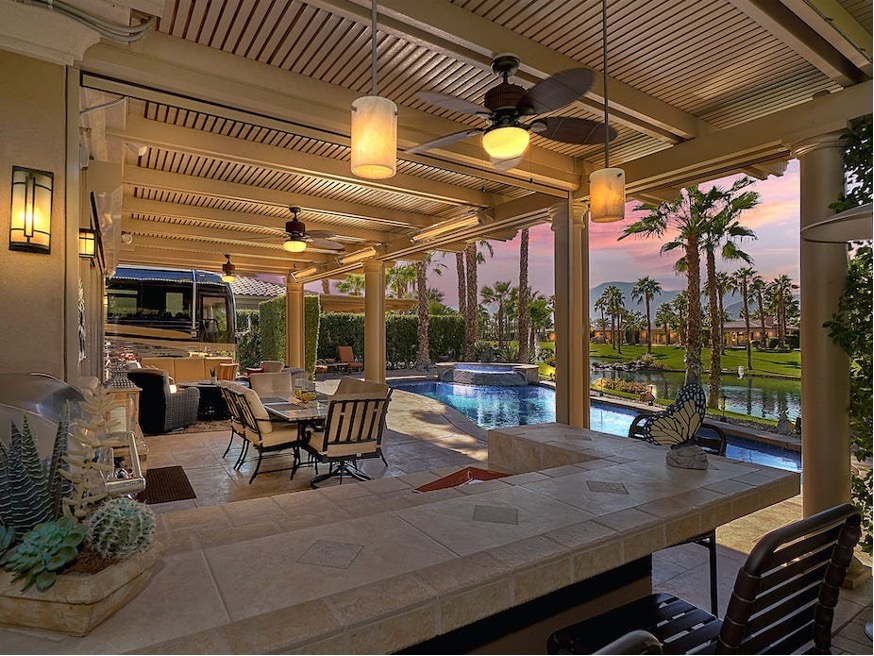 Hilton Head Island Motorcoach: Located on the coast of South Carolina, this is close to the water and has many amenities. The site is pet friendly, filled with hookups, and includes a fitness center and tennis court.
Bluewater Key RV Resort: The resort provides access to the waterfront and a Tiki hut. The rates are very much dependent on the activities and amenities offered. It starts from 112 $ per night to 160$.
Motorcoach Country Club: This is known as the corn jewel of the motorcoach resorts. They are equipped with a golf course, fitness training class, spa, and many other exclusive offers. The rate starts from $ 160.
Petoskey RV Resort: Petoskey in Michigan is a coastal town known for its picturesque scenery. You will experience anything like horseback riding, fly fishing, and outdoor activities. They have a nine-hole golf course, and the rate starts from 80$ per hour.
Stella Mare RV Resort: This is situated in the Galveston Island resort and maybe calls you for the glorious beach. There are two dog park enclosures, a 360-degree observation deck, and hookups. The rate starts from 70 $ per hour.
If you are on a trip on the road with an RV, then there are some parking rules, and you will have to abide by them. You will have to get acquainted with the RV regulations. There are certain RV parking regulations that you will have to abide.
Which places are legal to park my RV?
Are there any rules for parking of RV in the residential area?
If there are any parking restrictions associated with the RV or not.
You Must Know Certain Rules for Parking
RV Parking in The Streets Not Allowed: There are many cities where RV parking laws prohibit the overnight parking of recreational vehicles in residential areas. Some no-street parking areas allow parking your vehicle within your property. Certain cities like Billing allow you to park your vehicle on the driveway, sides, or backyard. But the car should not obstruct the sidewalk or encroach on others' property.
RV Parking on Streets Allowed But With A Permit: There are certain countries where the owner can literarily park the RV on the streets. In this case, the RV must have a parking permit. The RV parking permits might vary according to the cost. If you live in San Diego, the parking permit could be as low as 1$ per day. There are a maximum of 72 permits that you might buy a year. The regulations in a particular area are mainly put by the homeowner's association. You will have to check the local parking laws in your area and the RV prices.
In certain cases, you can even park in a casino that you are visiting. Whenever you visit a casino, be sure to ask about the parking rules. Certain countries, like Pinal County, Arizona, might allow the guests to park, but you need permission before 15 days. RV could be a great source of entertainment, provided you know the rules associated with the roads and areas you park.
There are certain dos and don'ts when you opt for parking your recreational vehicle. Life could be fun, and you must know the RV rates while roaming around. The laws can vary according to the state, city, and neighborhood. So, before you set for your dream journey in an RV, check the parking rates and decide on your duration of stay.
Can I Park My RV In Any Restaurant Area?
You may park your RV in a restaurant area, but there are rules. Let's see some places where you might park your vehicle.
Colorado: Doesn't allow any overnight parking in the restaurant areas.
Minnesota: Motorists are allowed to park in the restaurant areas for, a maximum of four hours.
Utah: No overnight camping is allowed in the restaurant areas.
Nebraska: Overnight parking is strictly prohibited. The maximum allowance is 10 hours.
Texas: You are allowed to park for a maximum of 24 hours.
You can park your car in any campground or maybe KOA parks. The RV prices are governed by the residential association, and rules are set accordingly.