The trend of taking road trips in recreational vehicles continues to rise. People have now started buying their own vehicles. Exploring the country at one's own pace sounds exciting.
What if you're in love with the thought of traveling in your RV but don't have the money to buy your own?
Fortunately, there is another way that most people need to be made aware of. It is called RVs for rent by the owner. This means you will rent directly from the owner and still have a good time traveling without worrying about spending too much money.
But why do so many people rent recreational vehicles directly from their owners? What's the reason for their popularity? That's what we'll be discussing in this piece. With that, we'll also be looking at how you can find an RV for rent by the owner.
Why Do So Many People Rent RVs From Their Owners?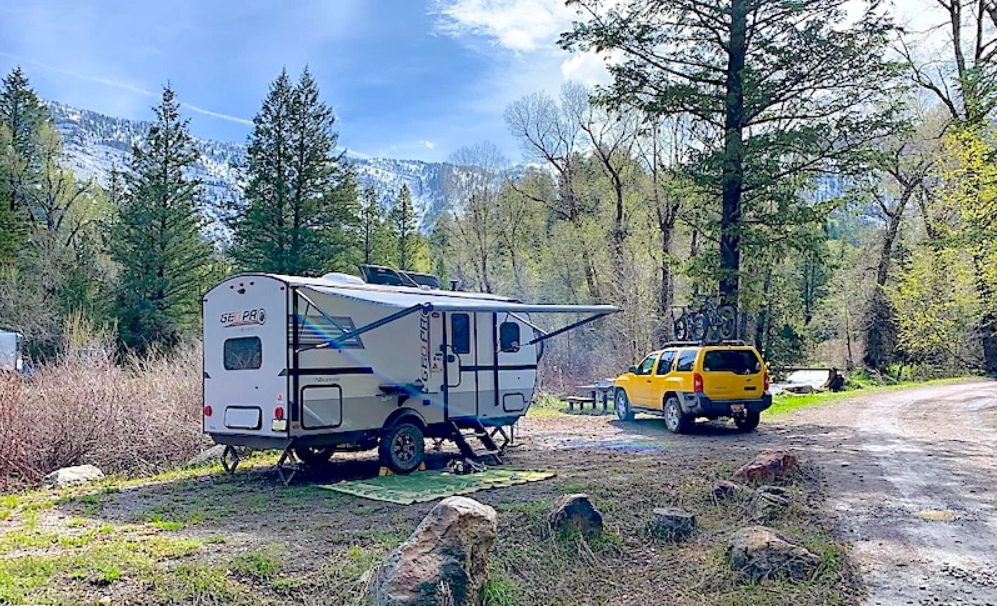 RV camping trips are becoming increasingly common across the United States. People choose RV trips because of the convenience, affordability, and freedom they provide. There are several advantages to hiring an RV for a vacation, whether you're going alone, with a partner, with a family, or with a large group.
Camping in an RV is a fun and inexpensive way to travel. The cost of a night in an RV is typically lower than that of a hotel room. As an added bonus, a rented RV typically comes equipped with more luxuries than even the most basic hotel room. The average recreational vehicle (RV) can accommodate up to eight people and usually has a full kitchen, bathroom, and mattresses.
Compared to a hotel room of the same price, renting an RV gives you much more freedom and flexibility. In addition, many campgrounds and RV owners provide discounts on nightly rates for stays of a week or longer, making already affordable vacations much more affordable.
Renting an RV gives you the freedom to go wherever you choose. While some travelers keep moving to one or the other fresh place every night, others find a spot they like and never leave. The decision is all yours when you rent an RV.
Peer-to-peer RV rentals are a great way to cut costs and broaden your alternatives if you want to hire an RV.
What's a Peer-to-Peer RV Rental?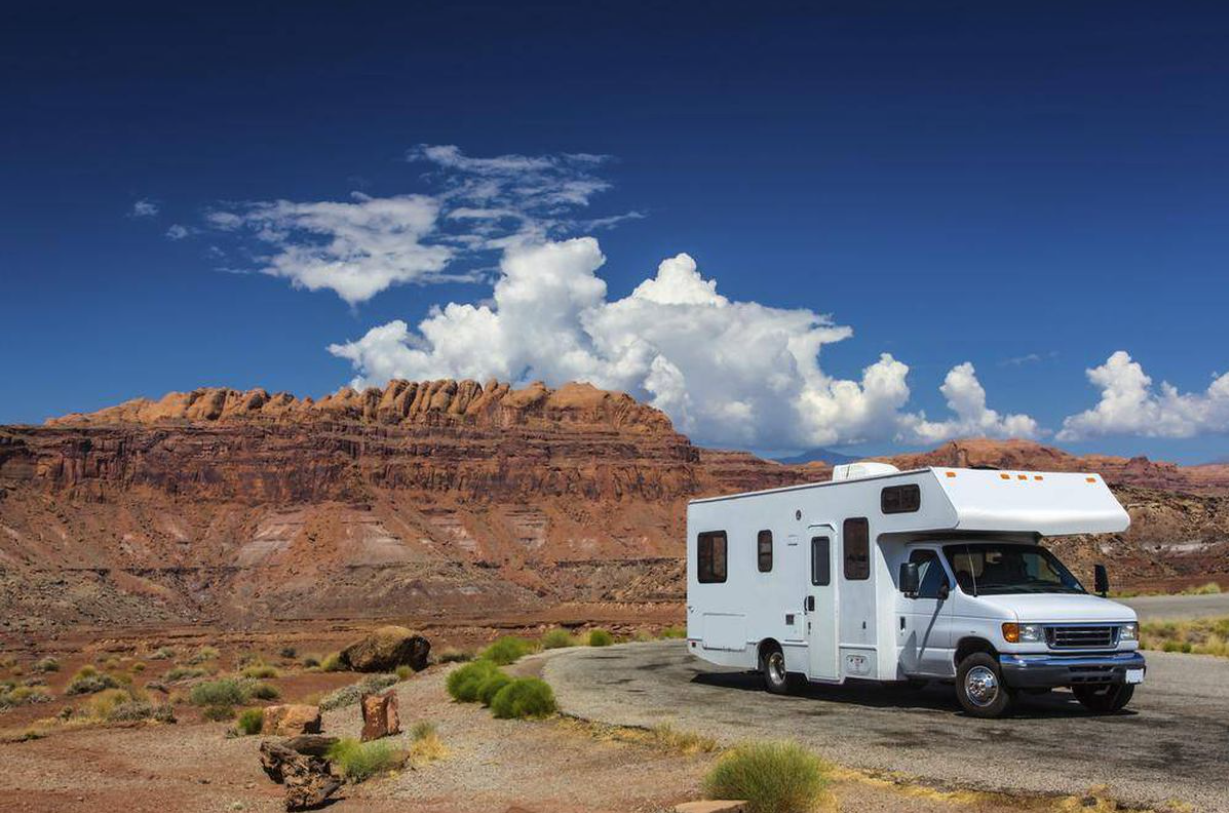 The term "peer-to-peer RV rental" refers to RV owners who rent out their recreational vehicles to the common people.
When we talk about RVs, there are essentially no restrictions on what could be shared peer-to-peer. The peer-to-peer approach is distinct from corporate RV rentals, where you rent your RV from a business with a pool of RVs.
Pros of Renting an RV by a Private Owner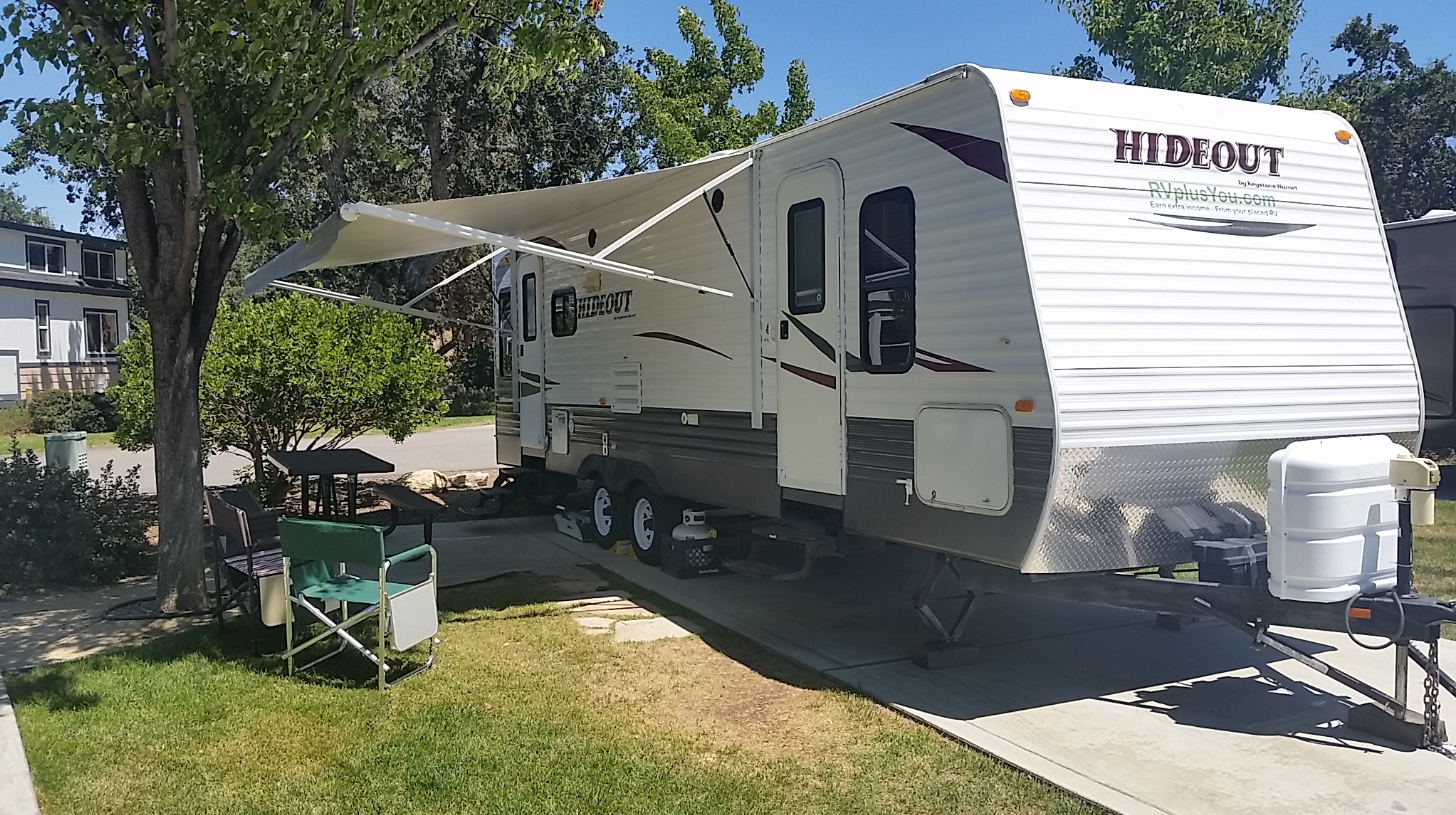 Renting from the owner directly often results in reduced rental costs. However, individual RV owners usually set their own prices and could be open to negotiating.
When renting a vehicle from a private owner, you usually have a chance to pick from several hundred vehicles. In contrast, most commercial RV rental services offer limited options to keep costs down.
Most RV owners have a vested interest in keeping their RV vehicles in good working condition; they consider that a personal investment.
When renting an RV from a private individual, you may already expect to find a lot of valuable equipment and supplies. This could include things like a bed, a grill, a coffee maker, a toaster, and some utensils. This can help you save money on extra items.
The owner will be happy to give you a vehicle tour, accompany you for a test drive, and answer any questions you may have.
Cons of Renting an RV by a Private Owner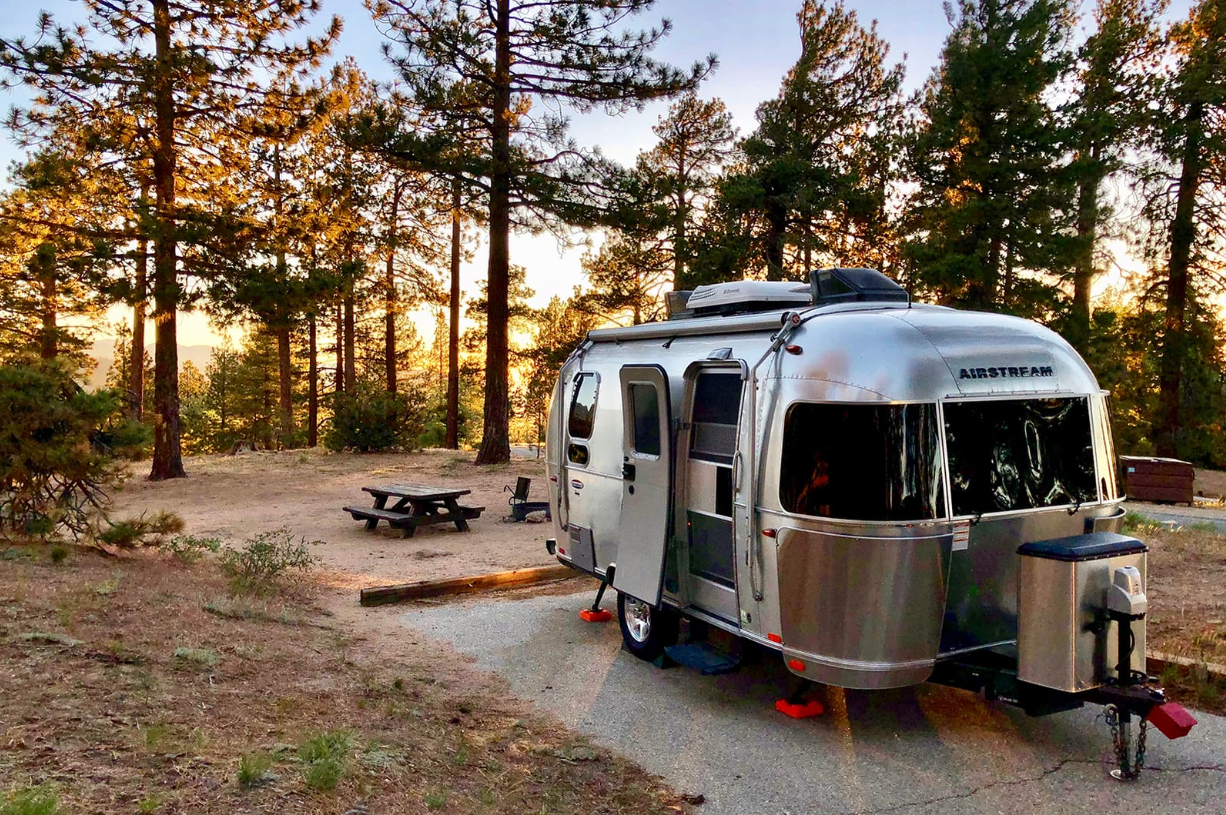 If you're renting a car from a private party, such as Facebook Marketplace or Craigslist, you probably won't have access to any insurance or roadside help.
Should an issue happen while you're on the road, you'll have to work things out with the RV owner directly. There will be no help in the form of mediation or emergency assistance of any kind.
If you're not careful, you could end up renting from a con man.
Where Can I Find the Best RV for Rent By Owner Near Me?
Let's check out some of the most sought-after recreational vehicle rentals by owner choice so you can make an informed choice.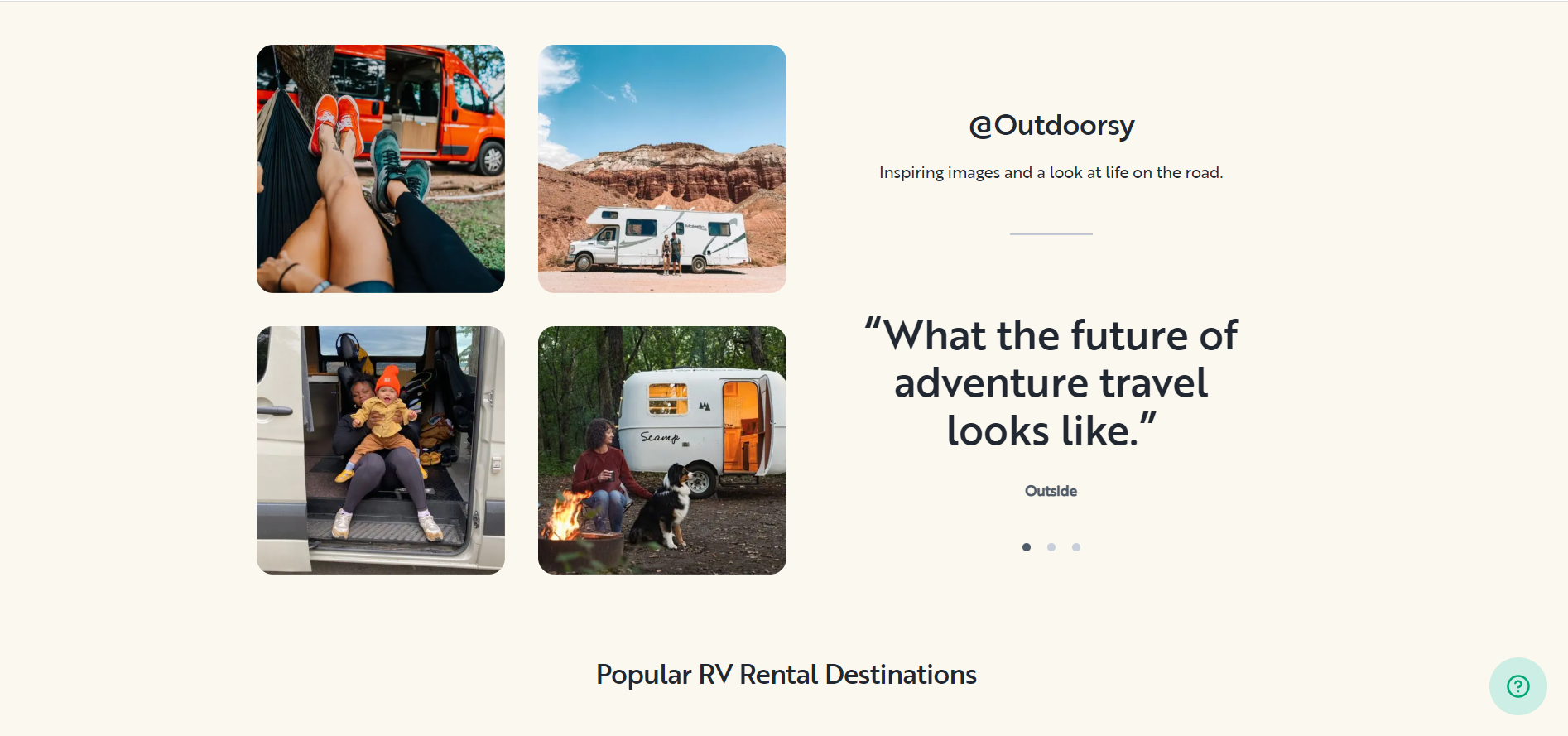 Outdoorsy is a major RV rental marketplace where you can find RVs for rent by owners near you. It's the best option for people who want to live out the RV lifestyle without purchasing one.
More than 25,000 recreational vehicles of various makes and models are available for purchase in locations around North America, Canada, and Mexico, so you can easily find one that fits your needs and budget.
In this way, Outdoorsy serves as a broker between RV rental clients and RV owners. This service is helpful since it allows you to select the RV that best suits your needs. You can narrow down your rental search by selecting specific criteria like the number of individuals staying in the vehicle and the facilities it provides.
Another benefit of Outdoorsy is that you can rent the RV from the owner. Outdoorsy simplifies the process of finding a low-priced, well-maintained RV. The best part about renting from Outdoorsy is that they offer first-rate insurance and round-the-clock assistance.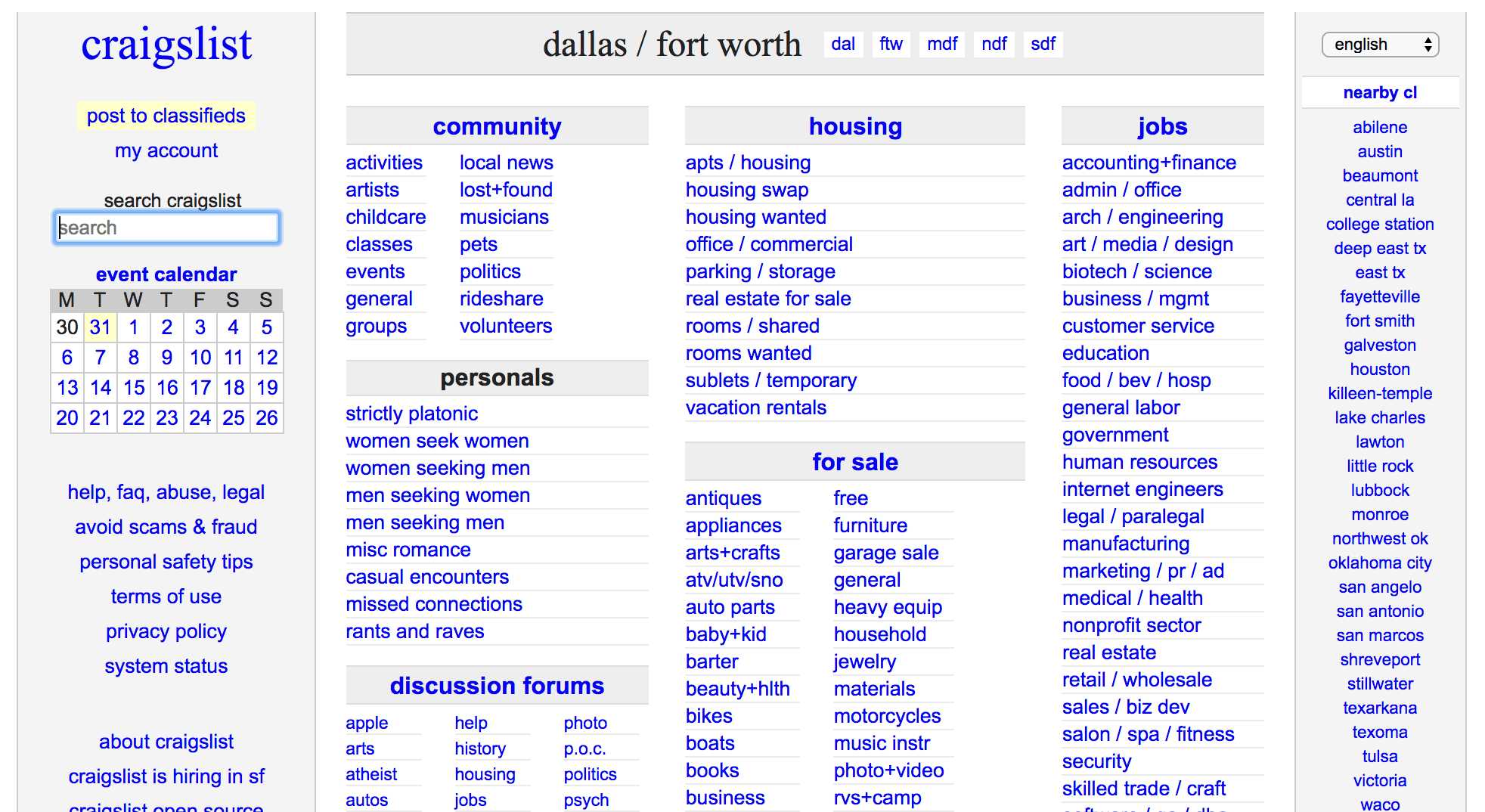 The number of RV rentals posted on Craigslist has increased recently. It's possible to find nearby RV rentals on Craigslist, making it a valuable resource for those looking to rent a recreational vehicle. In fact, you could know the person who is renting the RV.
When renting an RV on Craigslist, remember there is no assurance that you will receive the advertised RV. In addition, finding the right RV rental might be challenging because Craigslist's search function is not optimized for recreational vehicles.
The most significant drawback of a Craigslist rental is the lack of a third party to mediate or help you work out any problems that may emerge during your stay. All of your interactions will be with the owner.
In conclusion, setting up a lease, managing the down payment and damage deposit, getting the proper insurance, and having access to roadside help are all significant issues that are challenging to handle if you have no prior experience with any of these things.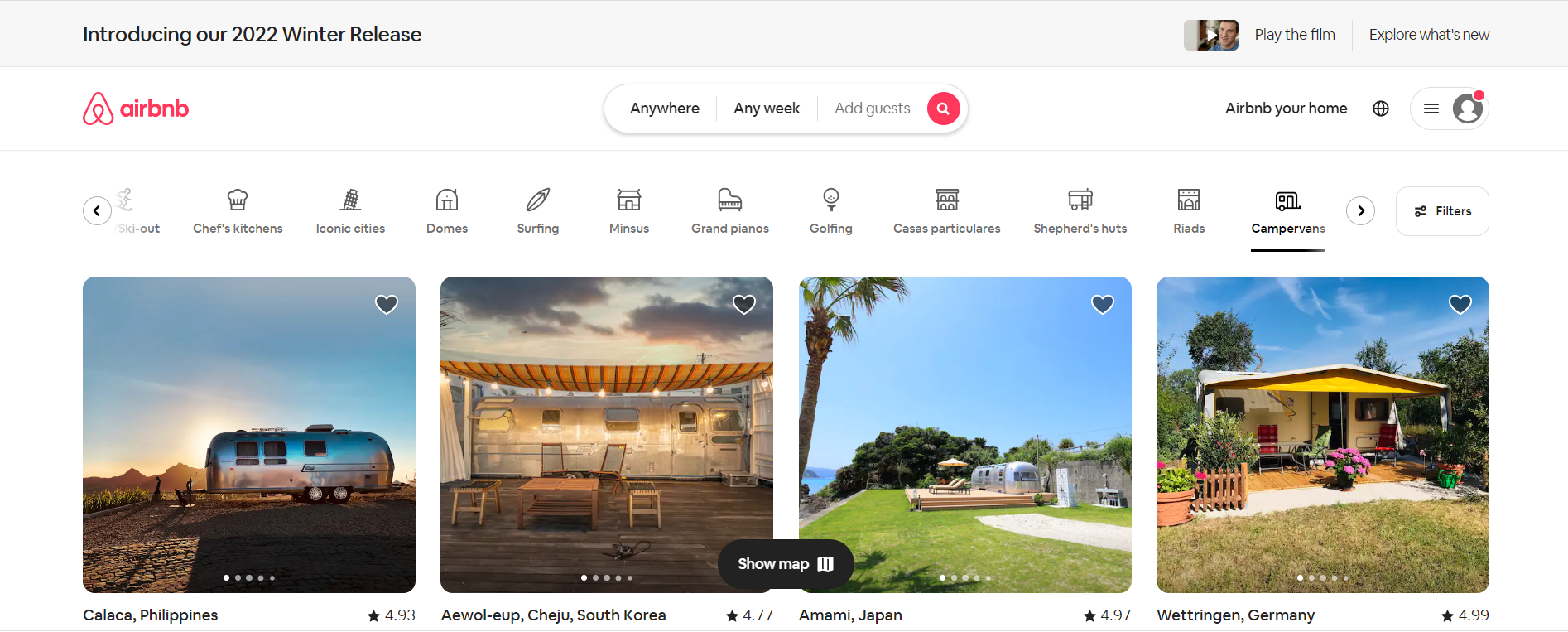 Airbnb has recently started to rent out RVs. Since they are the most popular P2P vacation rental service, you can rest assured that they have a system in place to assist you in fixing any problems that may arise during your stay.
However, most Airbnb rentals of recreational vehicles are location specific and cannot be driven to another location. A location-based rental is suitable for those who stay in a single spot throughout their RV trip but not for those who wish to move around while on the road.
In addition, there is a limited variety of recreational vehicles to choose from when booking through Airbnb. As a result, RV rentals aren't actually a part of their core expertise.
RVshare is yet another RV-sharing platform where you may hire a recreational vehicle directly from a private owner.
Their 5% cash-back reward program sets them apart from the competition. This is a terrific opportunity to save extra cash if you're a regular buyer.
They've grown to become the most popular RV-sharing community in the US. You can rent a wide range of recreational vehicles (RVs), making it easy to pick one that is suitable for your trip. RV for rent by the owner through RVshare also includes insurance and access to a helpful customer service team.
RVshare is preferable over Craigslist because of the additional security provided by insurance and roadside support.
The only minor drawback compared to Outdoorsy is that their primary insurance coverage only covers up to $500,000. However, if you're willing to pay more, you may increase it to a maximum of $1,000,000, which you may or may not want. Ultimately, the decision is up to you.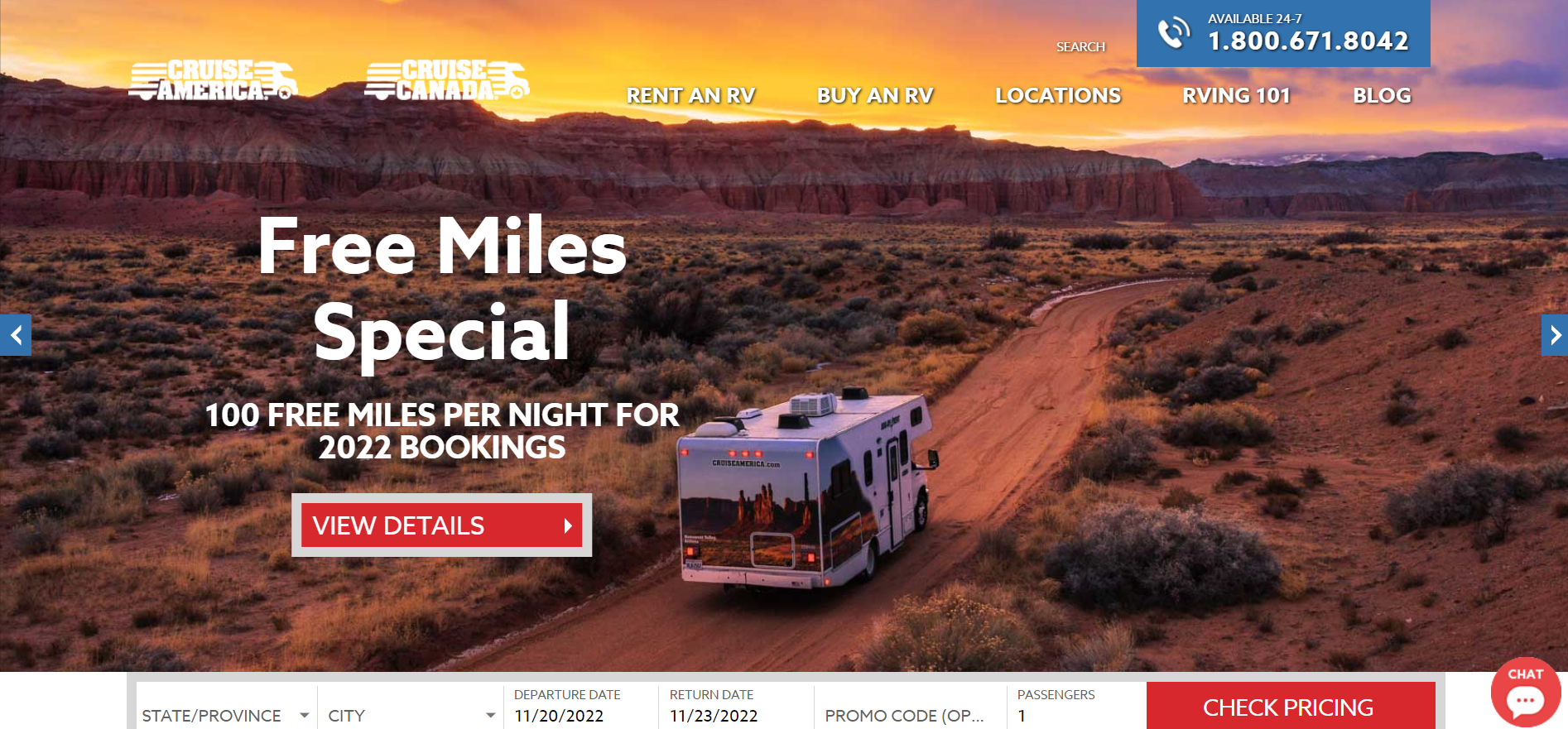 In contrast to peer-to-peer marketplaces like Outdoorsy, Cruise America is a corporate RV rental business with physical locations throughout the United States and Canada.
Compared to other services, they won't allow you to contact a camper van or motorhome owners willing to hire out their vehicles. Instead, they rent out vehicles from a fleet they own.
Using a large-scale rental service, such as Cruise America or El Monte RV Rental, has its benefits and drawbacks. However, they typically fall short of peer-to-peer marketplaces in almost every aspect.
They, for instance, cover their automobiles in advertisements for their own business. They cost more than peer-to-peer rental services. Camping essentials like pots, pans, and utensils cost extra. Talking about customer satisfaction, Cruise America scores poorly on BBB.
However, the future is not entirely bleak for Cruise America and other corporate RV rental services. You may hire an RV from them and be confident that it will be in good condition for the duration of your trip.
What is the Average RV for Rent by Owner Prices?
Now Let us look at the various RVs available for rent by owners and their typical rental rates.
Class A recreational vehicles are huge motorhomes that resemble tour buses in appearance. These big rigs are generally equipped with all the modern conveniences and comforts.
These rentals tend to be the most costly because of their vast size and exceptional amenities. Rentals in Class A are ideal for large groups or honeymooning couples looking for luxury accommodations.
Prices for overnight stays in Class A RVs rented directly from owners often vary from $200-$400. Costs per week typically range around $1,750.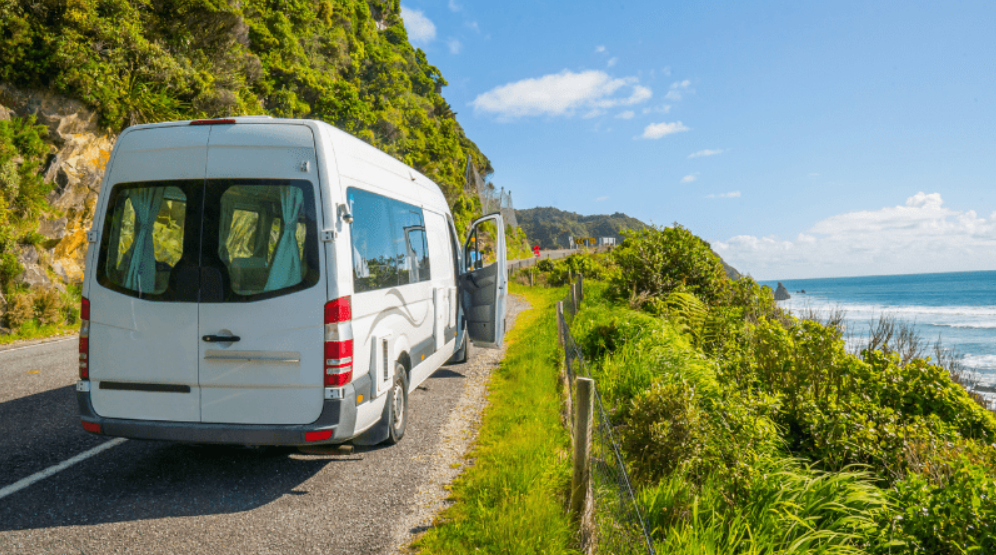 Class B recreational vehicles (called "camper vans") are ideal for novice campers since they are inexpensive, compact, and simple to operate.
Despite their smaller size compared to Class A and Class C motorhomes, these recreational vehicles are nonetheless packed with amenities. Many of these rentals' furnishings, kitchens, and baths are brand new. As a result, it's ideal for gatherings of up to four people.
Another beautiful thing about Class B RVs is that they can usually fit into a standard parking area and are easy to drive.
Rental costs for a Class B RV range from about $175 per night to about $200 per night, with weekly rates averaging around $1,200.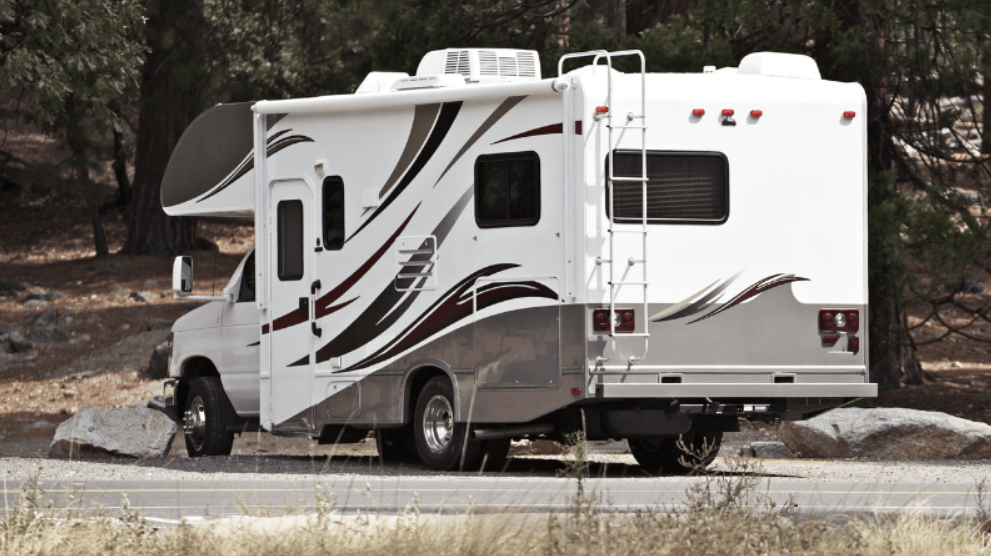 Class C RVs are the conventional image of a camper and are thus larger than Class B RVs.
Depending on the size and layout, these models typically have a full kitchen, small dining, and sitting area, a bathroom, and enough sleeping space for 6-8 people.
Costs for renting a Class C RV from a private owner range from about $200 to $250 per night and up to $1,400 per week.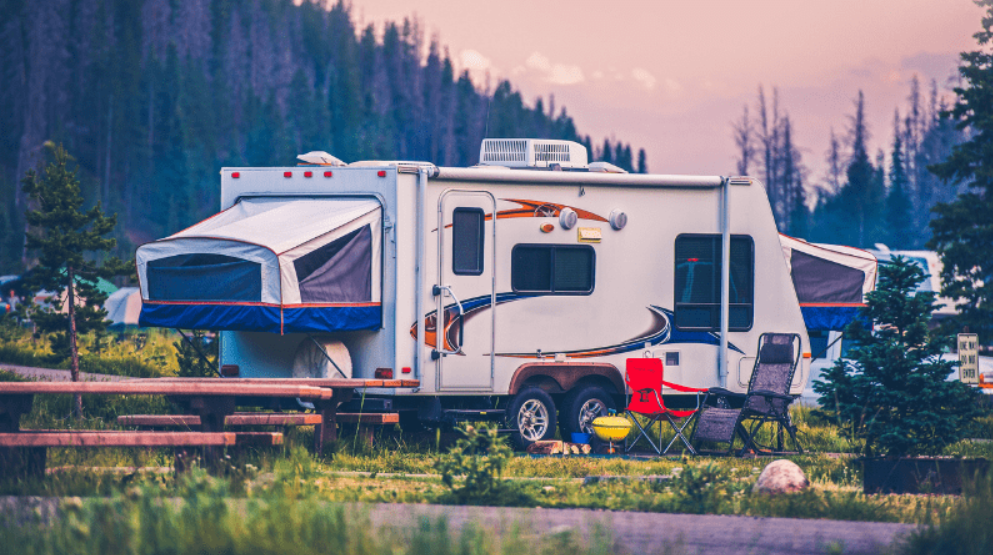 A travel trailer is an RV with no motor and must be carried behind a regular vehicle. These mobile homes, sometimes called a caravan, can range in size from a tiny 8-foot trailer to a massive 30-foot mobile home!
The prices for renting a travel trailer range from $125 to $175 per night, depending on the trailer size. The typical weekly fee is about $875.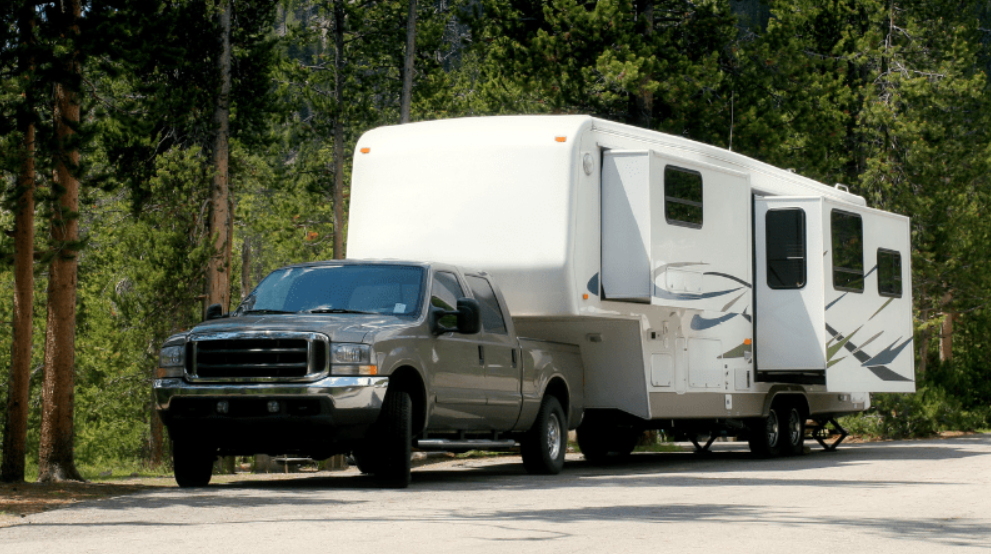 Fifth-wheel trailers are similar to travel trailers, albeit larger rigs typically have more conveniences and comforts. Fifth wheels can be as long as 35 feet, providing greater living space than standard RVs. Many of today's fifth wheels also come equipped with full kitchens, lounges, and even fireplaces. Having prior towing expertise is again suggested for those considering renting this type of recreational vehicle. The extra space of a fifth wheel makes it ideal for groups and large families.
The price per night for a 5th Wheel Rental by Owner ranges from $135 to $200, with a weekly average of $1,050.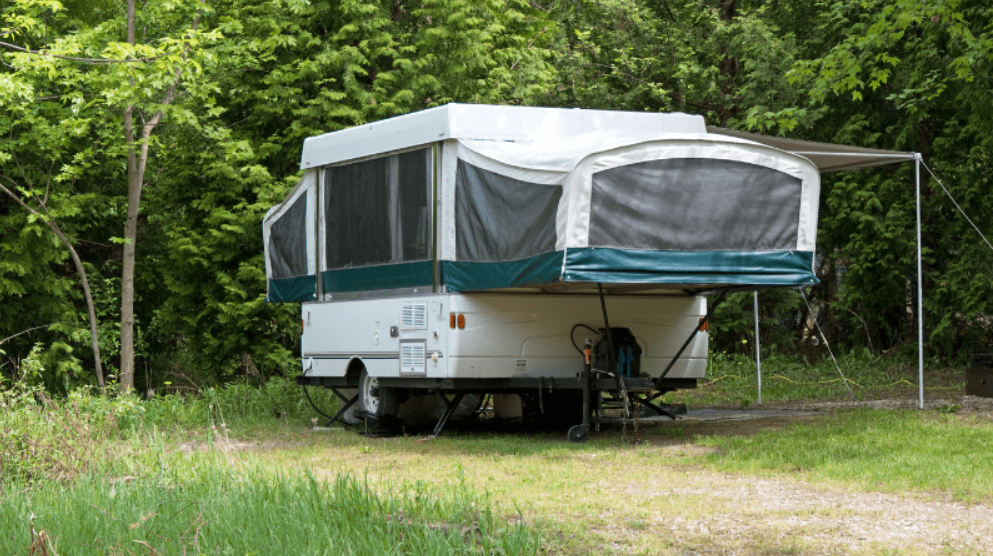 Pop-up campers, often called tent trailers, are a special kind of travel trailer that can be folded down into a smaller, more manageable size. Typical amenities include a kitchen, a four-person sleeping space, and a bathroom.
Pop-up campers are cheaper than 5th-wheels and larger travel trailers and are much simpler to tow and park. However, they are small and don't have the same conveniences as larger trailers.
Pop-up Camper Rentals by Owner start at $75/night and go up to about $525/week.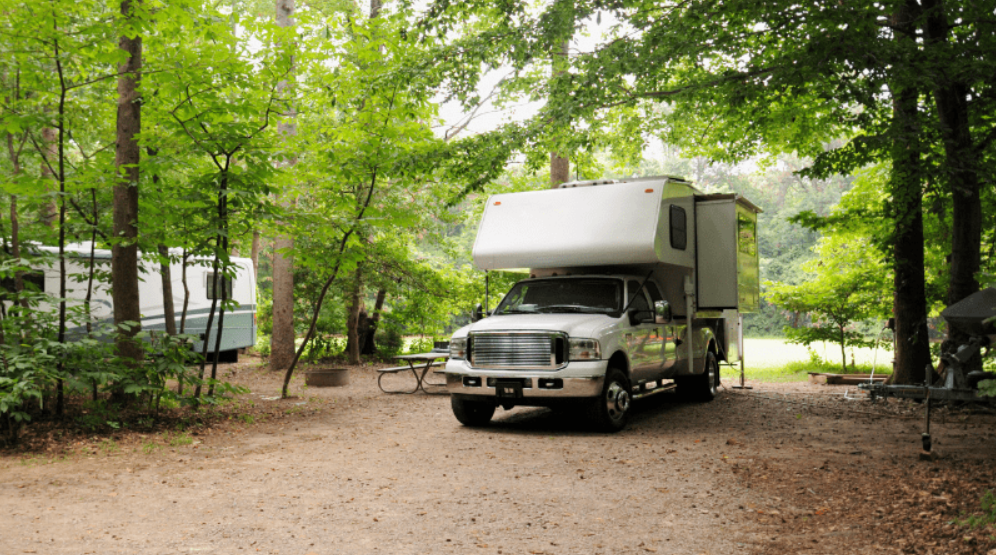 A truck camper is a pickup truck with a tent trailer attached to the back. Typically, truck campers have a bed, a small kitchen, and occasionally a restroom (depending on the model).
They are a sort of camper that can accommodate up to two people and can be rented for a reasonable price.
Truck Camper Rentals are available for as little as $125 per night or about $1,000 per week.
Final Verdict
Outdoorsy seems to be the best place to rent an RV directly from the owner after researching many RV rental platforms and reading thousands of reviews from RV owners and renters.
While both RVshare and Outdoorsy provide several valuable features, Outdoorsy stands out from RVshare because of its superior insurance and customer assistance.
If you want your RV delivered right to your campsite, Outdoorsy has you covered there, too. To top it all off, Outdoorsy provides first-rate insurance and is available around the clock to respond to any questions you may have.