Before you plan to get an RV, you must be aware of the standard height of RVs and also the highway regulations around it. The height of the RV plays an important role in making your transportable home appear comfortable. Besides contributing to the comfort factor, there are several other reasons why you must have an idea about the height of the RV.
Besides this, you must have seen toy hauler RVs with side or rear swing-down doors, but if an RV doesn't have a toy hauler, you could also get a portable RV deck.
So, continue reading this blog further to learn about the RV height that you must go for to have a comfortable journey.
Understand the Average Height of Your RV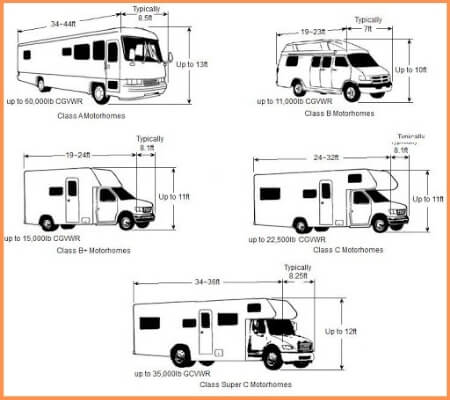 Generally, the length is between 20 to 45 feet, the height of an RV is between 10 to 14 feet, and the width is around 8.5 feet. However, the height of the RV differs according to the type of RV.
Therefore, it becomes crucial to know the height and weight of your RV to determine whether you can take it under low bridges. It also helps determine the size of the rig needed for your RV. You would be amazed to know that not every road is RV-friendly due to the existence of low bridges and overpasses. Google Maps also doesn't allow you to spot routes as per your RV height and weight, and you would need to rely on a few specialized RV apps.
So here is an overview of the average height of an RV:
Class A Motorhome – The average height range of a Class A Motorhome is between 12-14 feet, with the average height being 13 feet. Now, you can expect the interior height of Class A Motorhomes to be over 7 feet. So, this type of RV should be convenient for tall people.
Class B Motorhome – Class B Motorhome's average height is between 7 and 10 feet, with the approximate height of most RVs as 8 feet. The interior height is just more than 6 feet. Most Class B rigs will be cozy and comfortable for tall people.
Class C Motorhome – These classes of motorhomes have an average height of 10-12 feet, with the approximate height of most models being 11 feet. They have an interior height of about 6 feet and 3 inches.
Travel Trailers – Travel trailers are the most common form of non-motorized vehicle. Travel trailers have an average height between 10 and 1 feet, with most models having an approximate height of 11 feet.
Fifth Wheels – The average height of fifth wheels is between 11 and 13 feet, with the approximate height of most models standing at 12 feet. Fifth wheels have maximized living space and enhanced stable towing.
Federal and State Regulations for RV Height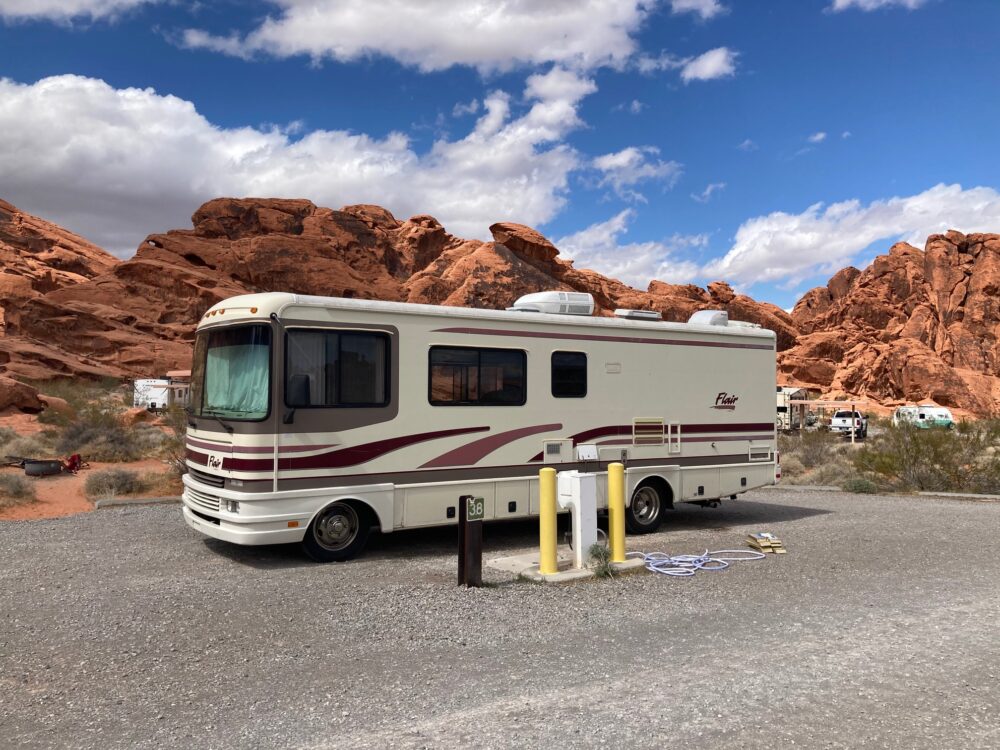 Now that you have some idea about the different types of RVs and what their average heights are, you must also be aware of the regulations and minimum clearance requirements for bridges and other infrastructural structures that are set by the Federal Highway Administration.
Freeway – Freeways are divided highways with two or more lanes with a minimum clearance height of 14 feet. The clearance height range in rural and urban areas is 14 to 16 feet.
Arterial – Arterial roads are common highways that connect main areas and cities. They have a clearance height range of 14-16 feet in both urban and rural areas.
Collector – Collector roads are the main routes that connect places of the nearest highways. They have speed limits between 35 to 55 mph, and the average clearance height for collector roads is 14 feet for both urban and rural areas.
Local – These comprise the rest of the roads in the US that have speed limits between 20 to 45 mph. Although the average clearance height on local roads for both rural and urban areas is 14 feet, they vary largely, especially if you are passing through less traversed areas. Here, you have to be mindful and seek proper information from local authorities or via RV apps before making your travel plans with your RV.
Some other points to remember:
Bridges over interstates should have a clearance of 16 feet.
Those over roadways either in urban or rural areas, must be over 14 feet.
Most states have their laws and regulations. For example, in Georgia, all commercial and recreational vehicles should have a height of 13.5 feet. However, in Alaska, vehicles can have an average height of 15 feet.
Concluding Thoughts
If you are new to RVing, you must understand the specifications related to its size. Most people assume that the length of the RV is all that must be considered when determining its maneuverability. But only some understand the importance of its height. Knowing the height helps one determine if it can be taken through low bridge routes or make it to certain parking lots or drive-throughs.
So, hopefully, our guide here made things clear for you to understand the height information about your RV before you put in those dollars to make a handsome purchase.