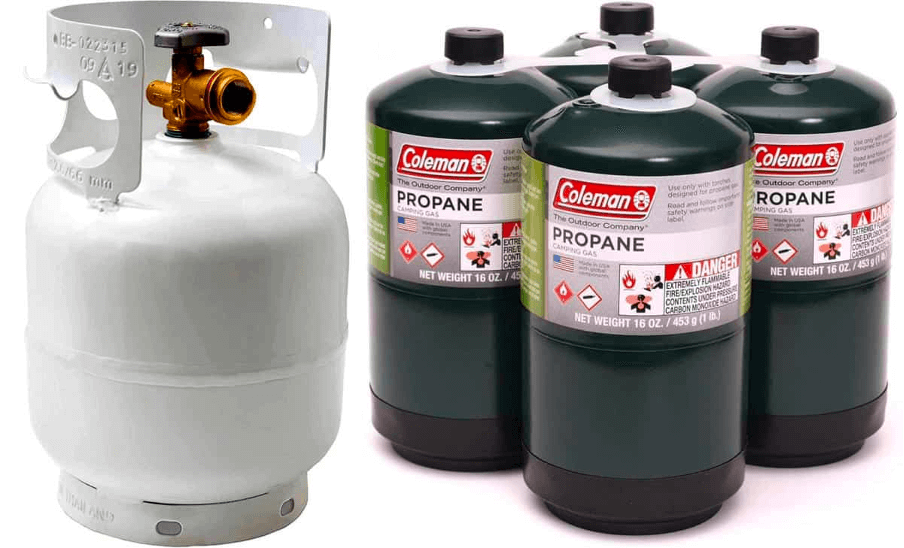 The number of throwaway propane cylinders sold annually would be a good indicator of how much Americans love their country. In the US, one-pound disposables are sold in about 40 million units annually. They go camping, shopping, and travelling in RVs.
But what happens to them once they are empty? Far too frequently, the landscape is left cluttered after going to landfills.
Visitors to national parks frequently just toss them in the garbage at the campground; in 2014, Yosemite National Park received 23,000 of these tiny metal cylinders, with proper disposal costing more than $1 per unit.
In other words, 825,000 4-yard dumpsters—the size normally found in campgrounds—would be needed to accommodate a year's worth of disposable propane cylinders or 40 million of them. What a waste!!. It seems to make sense that folks who are concerned about the environment believe there must be a better approach.
Reuse Disposable Cylinders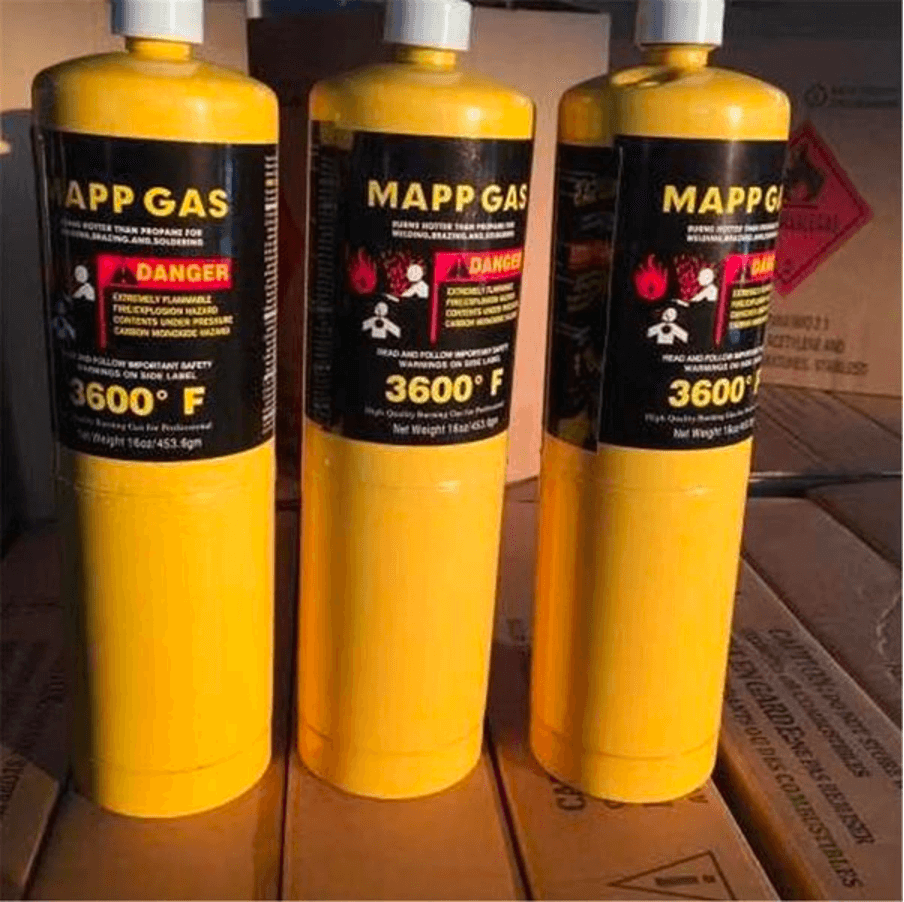 An average disposable costs more than $5 per unit or more than 31 cents per ounce. It would cost you $100 for each fill-up if you paid that price to fill your smaller RV cylinder
There are numerous adapters that allow you to fill a disposable propane container from a refillable propane container. The cost of each disposable refill would be around 71 cents, even if you paid $3 per gallon for propane, according to the calculations.
However, there is a second factor to consider: how much is your safety worth?
The construction of disposable propane cylinders differs greatly from that of their bigger, refillable counterparts. The thin metal walls of the disposable variety can become fatigued over time and eventually burst due to frequent contraction and expansion.
Like how an LP cylinder's value is not intended for repeated use, a disposable of a "leader" valve to signal when it has reached the safe level makes overfilling a serious issue. And although many people can easily refill their disposable cylinders, how much are you willing to risk that you will get away with it?
Then there is yet another financial factor. Although moving a disposable cylinder on a public highway is not technically illegal, it is illegal to refill one. Refilled "OT 39" cylinders are not allowed to be transported, according to federal regulations, and if you break that rule, you could be subject to a fine of up to $500k and five years in jail.
What Should Be Done Now?
For the sake of ecology, stop utilizing those convenient one-pound cylinders. Refill the disposables at the expense of your life and safety. Here is an alternative: secure, authorized one-pound cylinders. Flame King now offers refillable cylinders and a refill kit so that you may pump your own.
Heavy-duty cylinders themselves have a "0% valve" that lets you know when the safe point has been reached.
How Does It Function?
The refill system comes with a platform that may be used to secure a 20-pound cylinder that has been turned upside down. The refillable cylinder is connected to an adaptor by that cylinder. You open the bleeder valve with the Allen wrench that is provided, then depress a dispensing lever on the adapter.
You release the fill lever, close the bleeder valve, and disconnect the refilled cylinder when liquid propane starts to spew out of the bleeder valve. Users are ecstatic to report that, unlike refills for disposable cylinders, getting a full cylinder is simple and doesn't require freezing the cylinder in order to encourage a full fill.
Is It Safe to Refill 1lb Propane Bottles?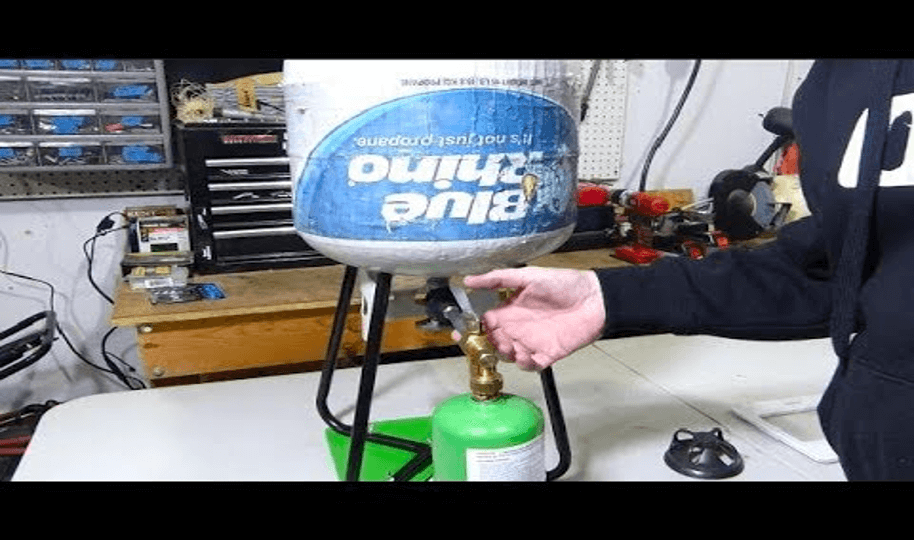 There are pros and cons to everything that we do. Ideally, it is not safe to refill 1lb propane bottles, according to the US government of transportation.
But most people have been doing this for years now, and they find it safe to do it.
But even if you are refilling a 1lb propane cylinder, then you should also check on its capacity and whether you can repeat the process again and again.
The reason behind campers using 1lb propane cylinders is that it serves to be a great medium to provide fuel for stoves, portable heater, water heaters
Since we are talking about a 1lb propane cylinder, we also need to understand that there are two types of 1lb propane cylinder one is disposable, and the other is refillable.
So, you need to be more cautious and know which type of propane bottle you are using. If it is a disposable one, then you should not refill it as it is not safe to do it.
How Long Will a 1 Lb Propane Tank Last?
A 1 lb propane bottle has the capacity to last for around 1-2 hours, depending upon the fuel. If the bottle is not fuelled enough, it might not even last for 45 mins.
In short, the capacity of a 1lb propane tank is to hold for 1-2 hours of work, but it depends upon the fuel.
Does Propane Have an Expiry Date?
No, not at all propane does not have an expiry date. Even if you store it and use it later, then too, it will work. There is no shelf life of propane bottles, and if you want, you can even check it on the propane bottle itself.
Other fuels get expire with time, but simultaneously, that's not the case with propane bottles.
Conclusion
It is better for the environment and human life as well to not refill or use disposable propane cylinders since it is extremely harmful and hence can lead to global warming issues as well.