Bring the comfort of home to your camping trips with an abundant flow of hot water using an appropriate water heater installed in your recreational vehicle (RV). From simple design to exclusive operations, you can find different types of essentials and understand how to install RV hookups on the property for optimal functioning and comfort.
Before you choose an appropriate water heater for your RV, check the required capacity, water mixing abilities, size of the tank, and suitable materials that prevent rust and corrosion. Or you can look for hybrid options that help you use alternative options and access different power sources.
Using gas-powered and electrical systems together will ensure you can heat water rapidly and keep it warm for a long. To further help you make this decision, check the following aspects of different water heaters and pick the best one that suits your needs.
Types of Water Heaters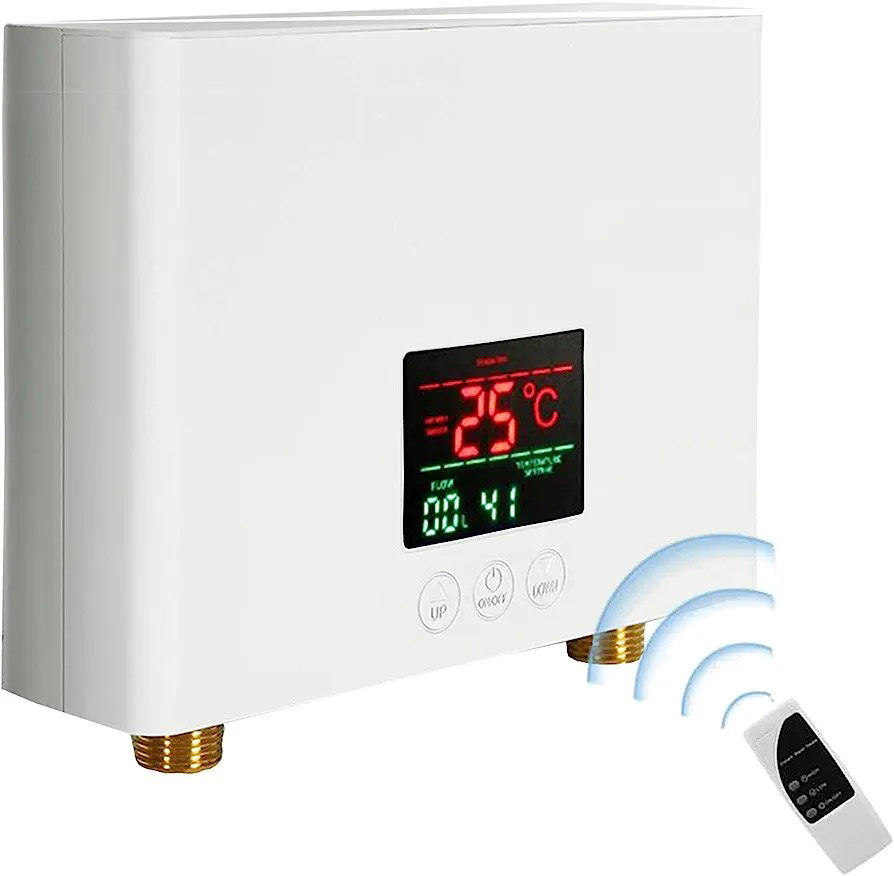 Based on the electricity source and shower duration, choose any of the following water heaters:
However, the gas and electric ones are popular and function similarly to home water heaters. The propane gas heaters can be lit using a match or switch installed in the RV. In contrast, the electric camper uses source/shore power or an available generator with a thermostat to regulate temperature. Some models use dual modes to speed up the heating process.
Which Water Heater is Better: Gas or Electric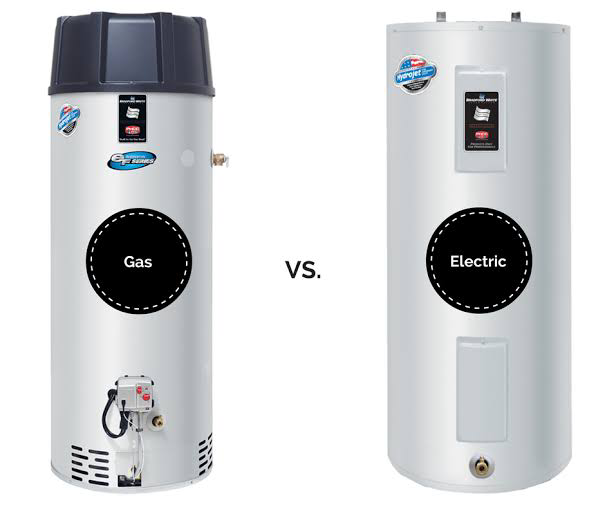 Propane heaters produce heat quickly, and you need not worry about looking for power sources, specifically in remote locations. A small open flame is ignited under the heater to warm water. However, an electric version uses an anode inside the heater to warm the water. To help you decide which water heater is appropriate for you, look at the following distinctive features and weigh your options:
| | |
| --- | --- |
| Gas heater | Electric Heater |
| Ideal for remote locations. | Perfect for camping sites with shore power. |
| Does not need electric/shore power. | Saves the added cost of liquid propane. |
| Water heating and recovery are faster. | Maintains water temperature efficiently. |
| It needs an internal mechanism to operate (12-volt power). | It is very convenient to use by cycling heating elements but cannot function with limited power. |
Factors to Consider: Gas or Electric
To further aid your decision-making process, you can also consider the following factors:
Space: Check the dimensions of the water heater before installing it and ensure the power source can be easily connected.
Energy Efficiency: heaters that consume less energy and do not need to reheat water repeatedly.
Heating Capacity: A sufficient number of units are needed for heating a shower. Hence, check if your heating capacity can fulfill water usage expectations.
Flow Rate: the volume of water that flows out in unit time. A normal flow rate is 2.5 gallons per minute, so pick one that is not too high or low.
Water Consumption: This is related to the flow rate, so you need to balance the usage of other water-use amenities.
Safety: Your RV water heater should be able to handle varying currents. Also, remember not to keep heating on for too long or cut down the power source for several months.
Operating an RV Water Heater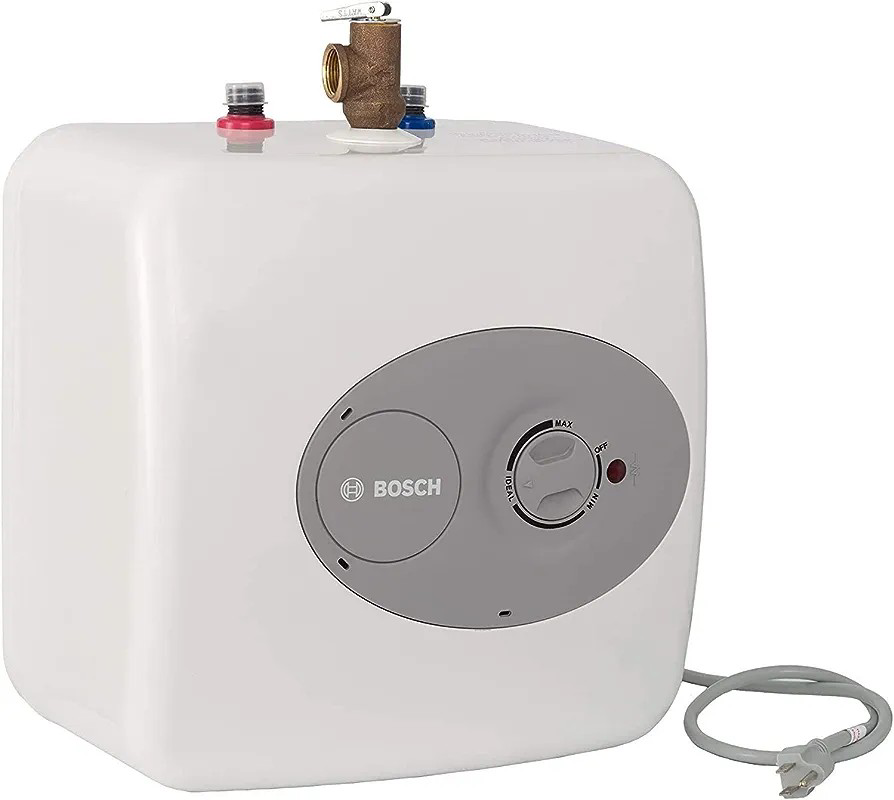 To ensure the smooth functioning of a water heater, drain water during winter to prevent it from freezing or causing further damage. Use an anode rod to prevent corrosion and increase the heater's durability. To prevent infestation and particle accumulation, clean the heater tube every season.
In addition to winterizing, you can improve the performance of your water heater by conducting annual inspections and ensuring you perform standard tasks. These include flushing the tank during winter and at the end of every season to prevent failures caused by lime and other mineral deposition from hard water.
You must also keep a full tank during transportation to never run out of hot water. When you reach a campsite, you can connect it to the power supply for normal operation. Another important routine is to replace anodes annually, specifically for electric-only water heaters, and avoid the inconvenience of having to shower with cold water.
Final Thoughts
Combining two heat sources can ensure you get warm showers and regulate the water temperature for a long without disrupting water and energy resources. So, get the best of both worlds by using dual heat source water heaters or at least use the other as a backup source. Using both gas and electric sources together can also help you distribute energy sources to cook a meal, bathe, and perform other tasks without worrying about running low on hot water.
You can also use the flip-flop system to shut off one heating element and check the access panel to switch between both modes. So, use the best system to serve functional and energy-efficient purposes.