Recreational vehicles are multi-functional vehicles that blend comfort and travel into one and allow you to go on your adventurous travels while being in the comfort of your home.
As much comfort as the recreational vehicle provides, it is also to be considered that it needs a place to be parked. You might want to camp your vehicle at scenic grounds, parks, or welcoming campgrounds.
Before you camp at any location, it is important to know the length and diameter of your RV trailer. It is important to know the interior and exterior length and overall length of your RV to camp in a suitable place. Knowing these measurements will come in handy in learning how to measure the length of your trailer. 
Dimensions and Length of the RV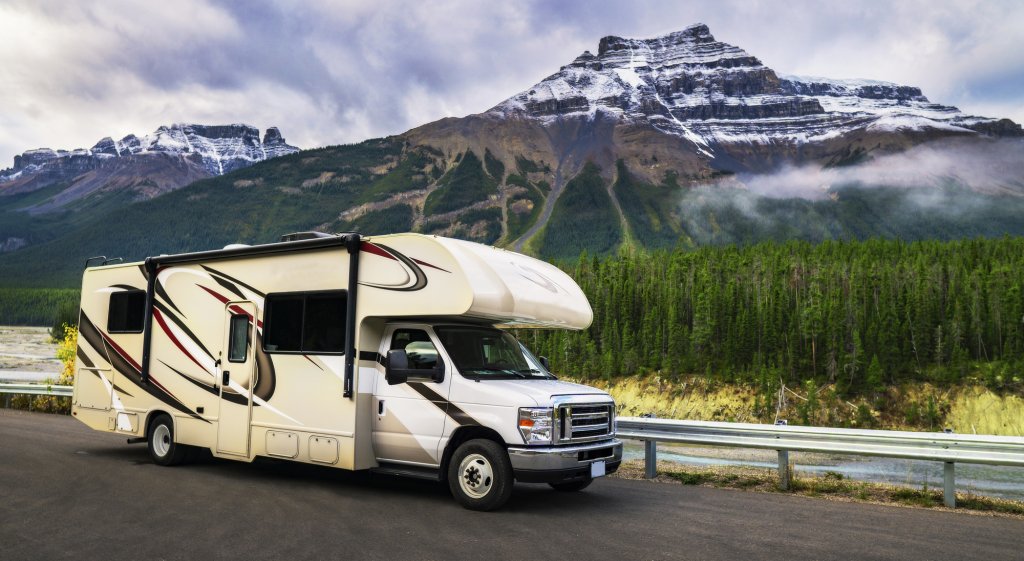 Overall, length constitutes everything. It comprises the extra accessories you might need to camp with when you park your car, which includes the tow vehicle attached to your RV.
The length and width of the RV that is given to you by the seller during the time of purchase may not be as accurate. Often, it does not represent the space you will need while camping on camping grounds. Hence, it is recommended to have precise measurements so that you have a rough idea of the amount of space that you will need to park your trailer in a suitable location.
The appropriate length of a trailer is 19 feet, as it lets you properly use the maximum space of campgrounds. In the end, the best length of a trailer car will be dependent on the number of people that are sharing the space. Trailer car sizes can range from 15 to 45 feet long. There might be a tendency to invest in a longer travel trailer if there are a lot of people traveling in it, but for this, the storage and parking would prove to be a problem. This is because such long travel trailers are not suitable for parking in most park spaces.
Measuring Your Trailer RV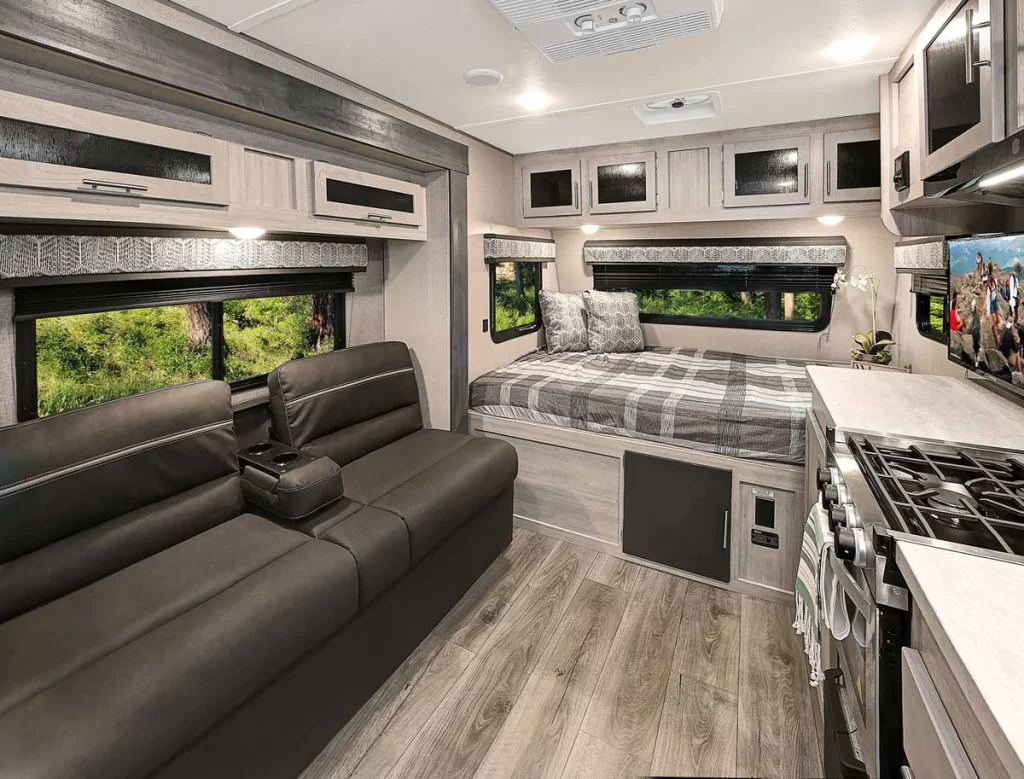 The measuring process might vary on the kind of trailer RV that you have, but here are the key factors to measuring the length:
Get yourself an accurate tape measure that is long enough to cover the entire vehicle's length. You will need to attach everything else that you will be taking on your trip. This includes external storage units, racks, or tanks.
Once you have finished taking the measurements, then what you have to do is you have to take measurements with and without the towing vehicle. First, you need to measure the trailer from the back bumper to the tip of the trailer and then measure it by adding the accessories or the tow vehicle separately.
Take note of the measurements and keep them somewhere that is accessible for you so that you can refer to them whenever you have to camp on the grounds.
Reasons to Measure the Length of The Trailer Before Camping
1. To determine the correct measurements of your RV, as the seller does not provide it, it is important to know how long your RV is with the added tow vehicle and accessories for you to decide on a specific location.
2. This also helps you determine the correct path that you can take for your travels, as some trailers might be too long and broad to travel on certain roads or trails.
3. It gives you a brief idea of where you can camp, as the size of your RV makes it easier for you to decide on locations where you can camp comfortably. Shorter RVs have a greater chance of finding campgrounds, and therefore, it is necessary to determine the accurate measurements of your equipment.
Conclusion
Knowing the correct length of your RV is key to successful camping, no matter the kind of RV that you own. While RVs are a great option for comfort, it also takes up a lot of space while you camp. Therefore, it is advised to choose smaller RVs for your travel adventures. It also helps to plan the trip so that you can make the camping arrangements and enquire about the rules and regulations regarding RVs.
Some campgrounds have separate parking spaces for tow vehicles, and some might need them to stay connected to your RVs. Hence, it is best advice to reserve a site for an RV as you plan your trip.
Frequently Asked Questions
What Is the Average Length of a Travel Trailer?
It depends on the size required. However, the average size of a travel trailer would begin from about 20 feet and go up to 28 feet in length.
What Is the Usual Size of Small Trailers?
Moving small trailers can begin with the sizes of 4ft x 8ft and can go up to 6ft x 12ft. However, you can customize it according to your requirements.
What Is the Maximum Trailer Capacity?
Maximum trailer capacity means the highest limit of weight that can be effortlessly towed by your vehicle. It is vital to know before getting one, as it can affect the overall performance of the trailer.