Living in an RV comes with a lot of perks- you are free to travel whenever and wherever. But there may come a time when you want to take it easy and rest for a while. Then, of course, you could boondock in a specific location. However, the best option when you want to station yourselves and relax is living in an RV park. After all, as opposed to boondocking, you get all facilities and opportunities in an RV park along with a like-minded community.
However, living in an RV park also comes with costs. Living in an RV park means worrying about RV park monthly rates, the cost to park your RV, along with expenses for electricity, gas, propane, internet, food, and utilities.
Therefore, knowing how much it costs to live in an RV park can be of much help when living in an RV full-time.
RV Life Monthly Expenses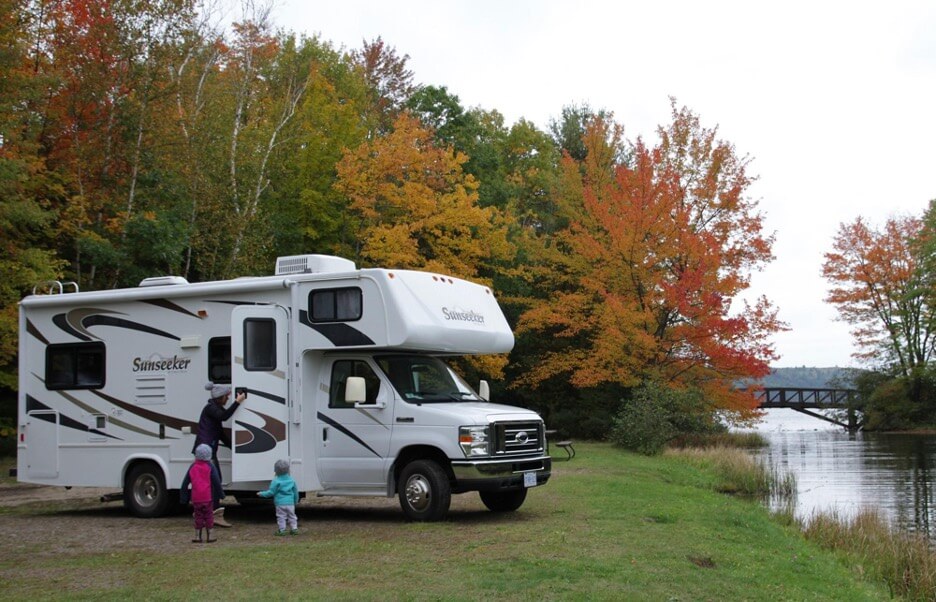 When you are living in an RV park, several factors affect how much money you end up spending. All these factors also depend on the kind of lifestyle you prefer personally. Therefore, how much it costs to live in an RV park depends greatly on your preferences. You will have to spend more if you prefer an RV park of higher stature with many facilities. However, if you are okay with basic amenities, state parks or basic RV parks might be the best for you.
The average cost of living in an RV park is about $500-$1500. The price of electricity and other personal amenities are added to this cost based on what you need.
Factors like the size of your RV, location and season, RV park monthly parking rates, and duration of your stay affect how much it costs to live in an RV park.
Some of the factors that determine how much money you spend while living in an RV park are:
1. Size of Your RV
The size of your RV also determines how much you must pay to live in an RV park. Obviously, bigger RVs would take up more space and therefore be charged more, whereas smaller RVs may be charged less. How much it costs to live in an RV park may also depend on if your RV has no slides, slides on one side, or slides on both sides.
2. Duration of Your Stay
The amount of money you must pay for living in an RV park also depends on the duration of your stay. The longer you stay, the more you must pay. It also depends on the rates at which the RV parks charge. They could charge you on a nightly, daily, weekly, monthly or annual basis based on how long you intend to stay. Some of these rates are listed below:
Nightly rates: $50-$100
Weekly rates: $250-$700
Monthly rates: $700-$2000
Seasonal rates: $300-$1800
Annual rates: $3600 and above
3. Location
RV parks in different states have different rates at which they rent out their spaces to RVs. Plus, the gas and propane prices also differ based on the location of your RV park. RV park monthly rates will be lower in smaller towns, whereas popular spots in tourist destinations will have higher prices.
4. Season
The season you choose to live in an RV park also greatly affects your expenses. After all, seasons affect the price of spots in RV parks. Most people will prefer RV parks in warmer places during winter. Thus, driving up the prices. Plus, season determines how much propane you use to heat your RV or how long your RV air conditioner or RV refrigerator runs. Thus, affecting your RV expenses. In winter, you may not travel as much as your RV park options are diminished because of snow. Thus, reducing your expenditure.
5. Amenities
When living in an RV, your budget and expenditure depend not only on these external factors but also on your personal needs and choices. The amenities you need as a full-time RVer adds to the amount of money you spend while living in an RV park. From food and utilities to maintenance of your RV along with propane and electric supply- all of it determines your RV's monthly expenses. Some of these expenses are listed here:
The location of your chosen RV park will determine how much money it will cost you for your propane supply.
The amount of money you spend on electricity depends on the RV park you choose. If you choose to stay on a nightly or a weekly basis, the electricity charge is included in the amount you pay for your spot. However, you will have to pay extra for your electricity for monthly and annual stays.
RV parks offer Wi-Fi either free of charge or for a very small amount of money.
An added cost to your RV monthly expenses is the cost of your cell service, and mobile data plan if you wish to opt for one or both.
Satellite/Cable is offered at many RV parks. The cost is either included in the sum you pay for your spot, or you must pay extra. This depends on the RV park itself. You may also get your own satellite TV package, in which case the cost of your TV and the cost to install the dish is something you will have to take into consideration.
When you are a full-time RVer, food and utilities are always part of your expense list.
Some RV parks charge money to use their dumping stations, whereas this facility is free for some.
RV parks in popular spots have pools, car washes, and other such facilities. These facilities usually cost a reasonable amount and offer much-needed services after days of traveling.
RV Parks Monthly Rates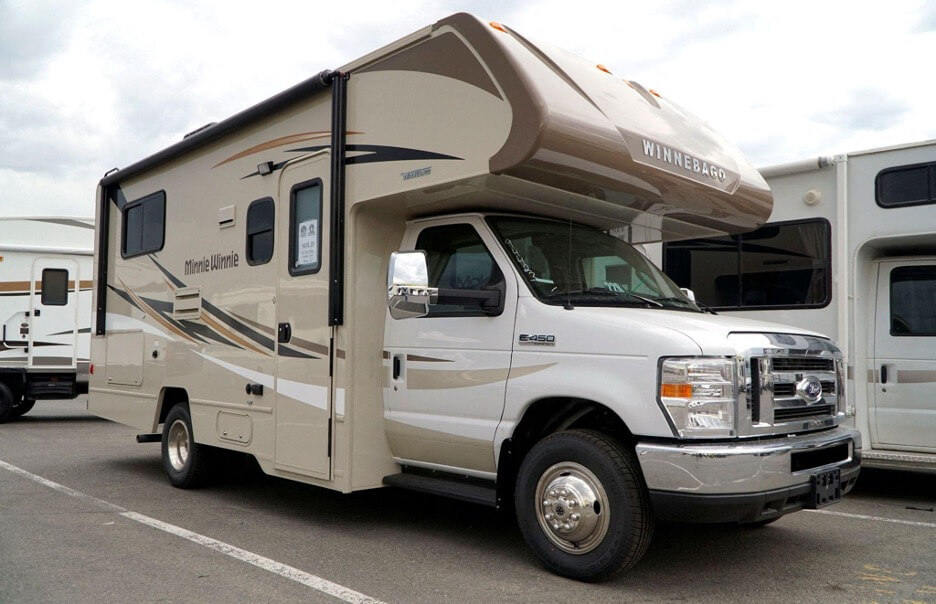 If you are looking forward to resting for a decided period, the amount of money you will spend when living in an RV park depends greatly on how much your chosen RV park charges. Most RV parks usually charge about $500-$2000 per month.
The cost of electricity adds to this cost along with that of propane and other basic amenities such as food and utilities. Plus, if you have chosen an RV park that offers you exciting new facilities like a washing service which you want to try, the cost of living in such an RV park could be even higher.
Understandably the type of RV park you choose to live in determines how much you end up spending during your stay.
Of course, the cheapest alternative to RV living is boondocking. You can camp out on dispersed land for free for as long as you want. State Parks are your next best option when looking for an RV park to stay in.
However, state RV park monthly rates are different from each other. Some charge on a nightly basis, whereas others offer annual allowances. You can also station your RV in National Parks. Basic RV Parks are the most accessible option as they come with several facilities. You can have access to pools, laundry services, car washes, dumping stations, and freshwater pumps, among other things. Deluxe RV Parks may be suitable if you are an adventurer and would like to splurge.