Let's pretend you've decided on a camping trip in your RV or camper van. There's plenty to eat and drink in your cooler, your tent is set up, and your sleeping bag is ready. But hold on! What about the batteries, the lifeblood of any camping trip?
Remember to carry a rechargeable lithium battery for your RV or camper van to avoid finding yourself in a hopeless position in the middle of nowhere. And on top of that, choosing the correct lithium battery for your RV, camper, or van seems easy enough, but when you start looking at the different options on the market, things can get tricky confusing.
To make things a lot simpler for you, let us walk through some of the most important factors when considering buying a lithium camper battery. By the end of this article, you'll be educated on what you should keep in mind when choosing your lithium RV battery, along with some great brands to consider.
How to Choose the Best Lithium Battery for Your RV, Campers and Vans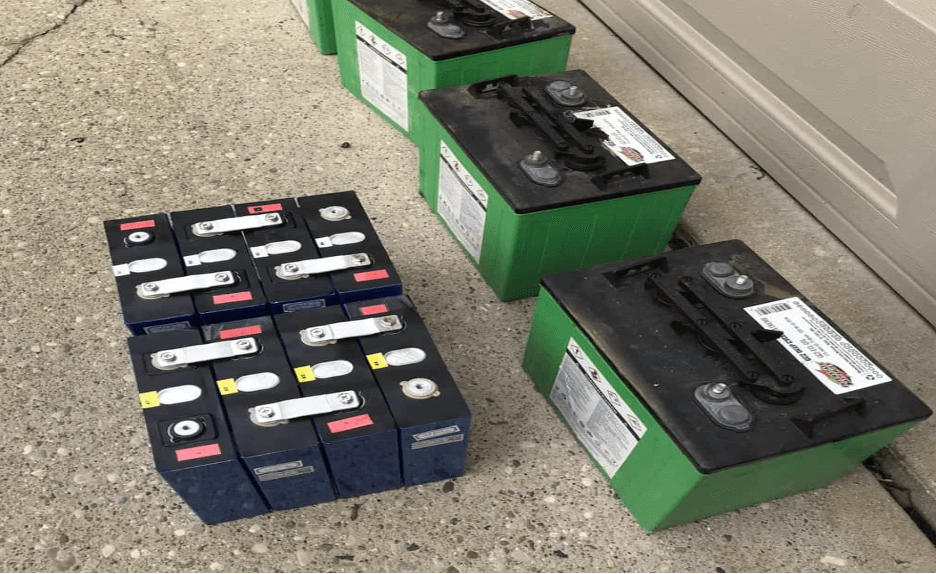 Do you think of batteries when planning a brand-new RV trip? Certainly not! You imagine taking the back roads and setting off on exciting new adventures into the wilderness, eventually parking your camper at a picturesque spot in the woods with towering mountains.
But you will only be able to do some of these or enjoy your trip the way you imagine with the proper RV batteries. So, let's look at some of the most crucial factors when selecting a lithium RV battery.
1. Capacity
Checking a lithium battery's capacity is essential for determining how long it will last between charges. The capacity rating should be your first consideration for purchasing a lithium battery for your recreational vehicle. A bigger-capacity lithium battery is a way to go if you want your RV's power source to last if possible.
Most lithium batteries for recreational vehicles have a 100 Ah capacity rating, which is more than sufficient for most uses. You can find a few alternatives with a 200 Ah capacity rating, which should last much longer and are better suited for heavy-duty usage.
2. Weight of the battery
Depending on the model of your RV, you may need to install additional batteries. Since batteries are generally heavy, installing additional batteries can add significant weight to your RV. While this isn't a problem at home, having a big RV due to batteries might negatively affect your gas consumption and overall driving experience.
Hence, checking the weight of your RV's lithium batteries is crucial. For the same reason, a lightweight lithium RV battery is always advised for recreational vehicles, and you can find options ranging from 25 to 30 to 35 to 40 pounds and beyond.
3. Battery type
Choosing a lithium RV battery requires careful consideration of several factors, including its compatibility with your vehicle and performance parameters. The simplest way to guarantee the same is to check the type of battery you want.
Though acid batteries will work alright, a LiFePO4 battery will provide significantly longer runtime and greater convenience. This is because these lithium batteries offer an extended lifetime rating and are lighter.
4. Charge cycles
If you know anything about batteries, you must know that they all go through charge cycles. The charge cycle indicates how often the battery may be charged and used. To put it another way, knowing your lithium battery for RVs' charge cycle rating is an excellent way to estimate how long it will last.
Most lithium batteries designed for recreational vehicles will have a charge cycle rating of 3,000, 5,000, or even 7,000 cycles. If you're looking for something that will last a long time, you should choose the option with a more excellent charge cycle rating, such as 7000 cycles.
5. Battery lifespan
Checking the battery lifetime or battery lifespan rating is another beautiful way to ensure you are dealing with a dependable lithium RV battery. Typically, the number of charges cycles a specific lithium battery provides for recreational vehicles determines this lifespan rating. Manufacturers often recommend using a battery for this length of time before replacing it.
Most lithium batteries for recreational vehicles have a 5-year or 10-year life expectancy since they can withstand thousands of charge cycles. The longer the guaranteed duration, the easier it will be to get replacements if there are any battery problems. In addition to their long-expected lifespan, some lithium-ion RV batteries may also come with a warranty period.
List of the best lithium batteries available in the market
There have been some developments in lithium battery technology when we talk about their usage in recreational vehicles. Despite the growth of new brands and companies, only a select few have established themselves as industry leaders.
Below, we have listed the top 5 lithium battery brands. So, if you're looking for a brand-new lithium battery for your RV, check these out!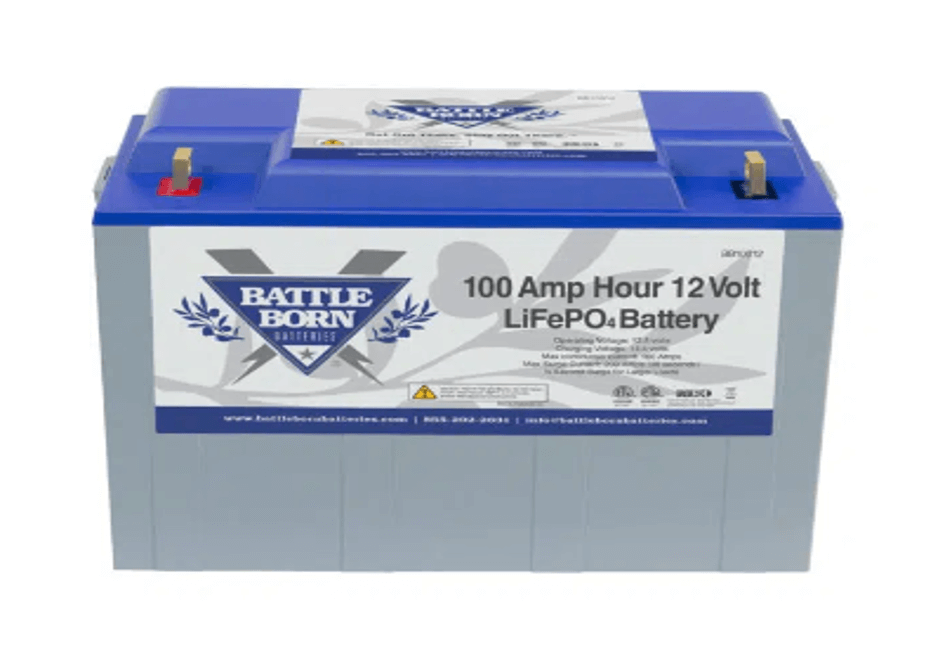 Battle Born Batteries are some of the most trusted lithium RV battery manufacturers in the recreational vehicle sector. The company was established in 2013 and has its headquarters in Sparks, Nevada.
Their LiFePO4 batteries have gained widespread acclaim for their durability and longevity. The company's 12V, 100Ah battery with integrated BMS is now considered an industry standard. It has a high capacity for charging and discharging, up to a few thousand cycles.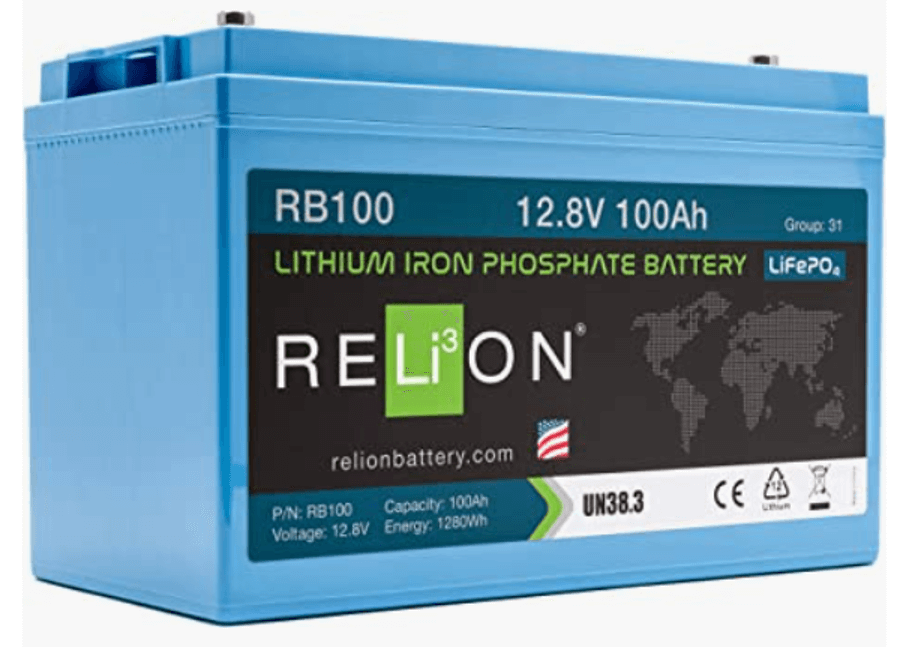 RELiON is another market leader that has been around since 2014 and is based in Rock Hill, South Carolina.
They produce high-quality LiFePO4 cells, and their 100 Ah 12V battery has a built-in BMS, just like the one in Battle Born Batteries. So, if you are searching for a compact, lightweight alternative that recharges quickly, this could be the right bet.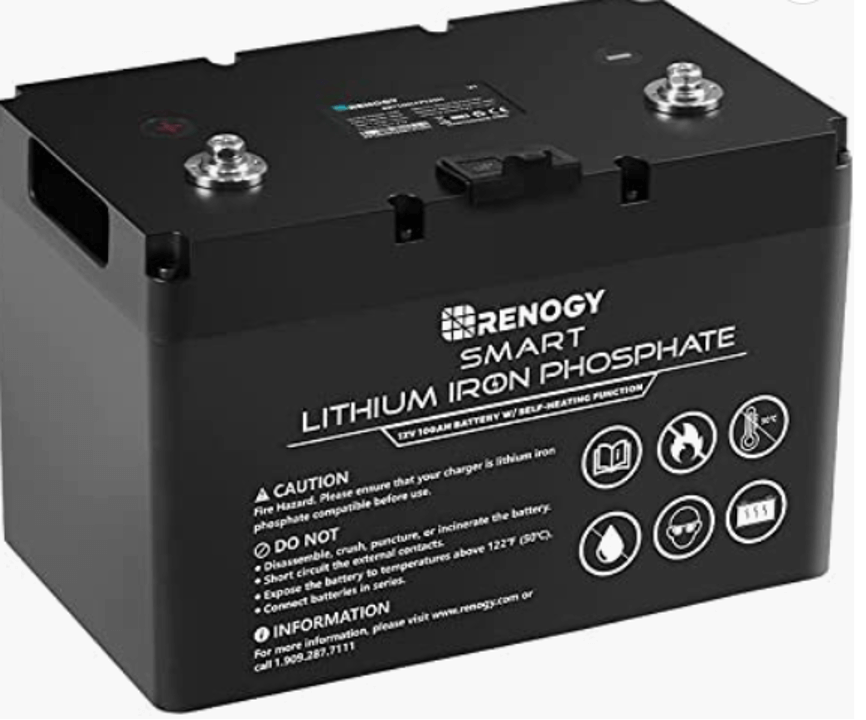 Renogy was initially started as a project by students from Louisiana State University in 2010. The company's headquarters are in Ontario, California.
They are well known in the renewable energy industry for their solar-powered renewable energy solutions. And on the other hand, lithium batteries are an integral part of those devices.
Renogy's flagship product is a 100-amp-hour, 12-volt LiFePO4 battery with an integrated BMS and an inbuilt self-heating mechanism. This mechanism keeps the battery from suddenly shutting down when the temperature drops. Additionally, it is one of the cheaper alternatives available.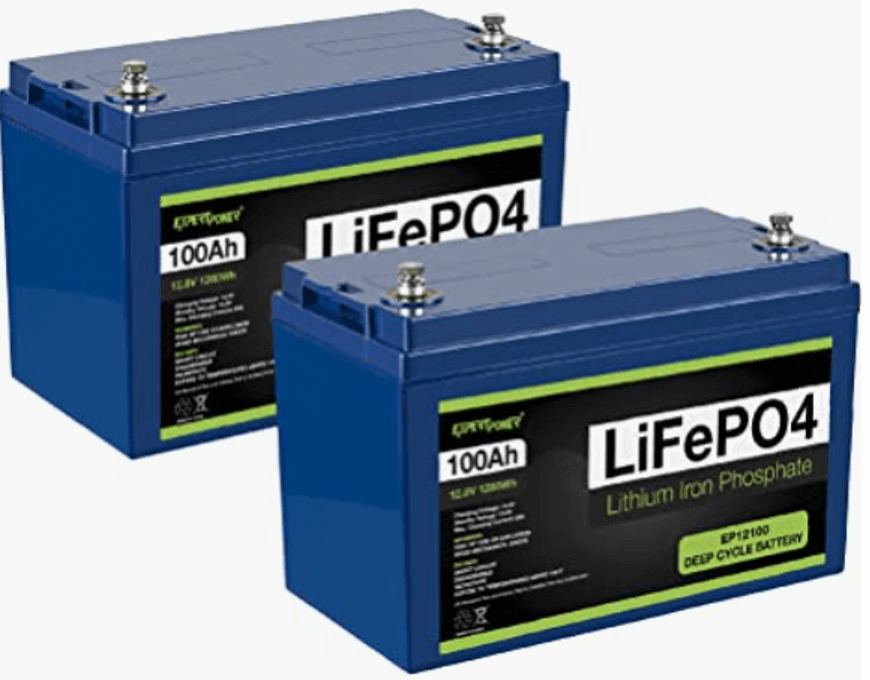 Expert Power has been in business since 1987 and is based in Los Angeles. They manufacture LiFePO4 batteries, specializing in energy storage, solar panels, portable power stations, and sealed lead-acid batteries.
The 100-amp-hour, 12-volt LiFePO4 battery from Expert Power features an integrated BMS, and a warranty backed by the company's three decades of experience and satisfied customers. On the downside, it is one of the more costly alternatives we provide.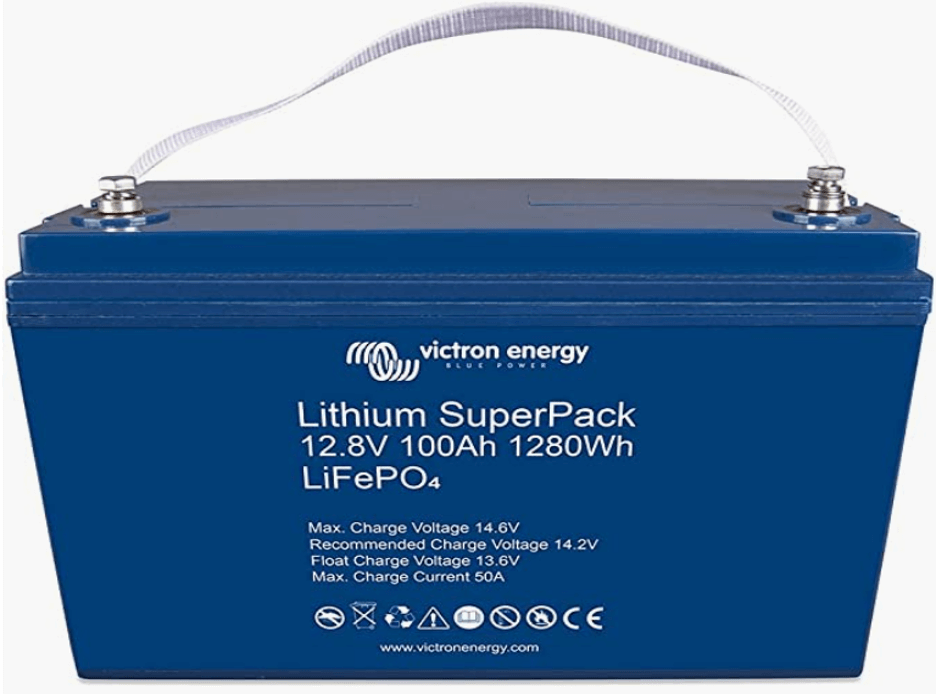 With its headquarters in the Netherlands, Victron Energy has been in business since 1975. The company manufactures a variety of power conversion devices, with a particular focus on renewable power solutions and off-grid applications.
Victron Energy has recently gained popularity for its use in portable applications like RVs and boats. The 100 amp-hour, 12-volt battery from Victron Energy has a built-in BMS, and a similar lifespan to the other top picks mentioned above.
The 100-amp-hour battery from Victron Energy is in the same price range as that of Expert Power.
Finally
Ultimately, your choice of lithium RV battery is bound to be an educated decision. Choosing a battery for an RV can sometimes be a daunting task. So how do you choose the right one?
Firstly, you need to know what type of driving patterns you engage in daily and how much time you need to charge your batteries each night. Only then can you decide which lithium battery is right for you and make the right choice for your recreational vehicle.