It will be good news for you that dreams about a great vacation with an RV road trip without breaking the bank will be possible via unique RV relocation deals. Your joy will only double on learning that you can enjoy the dream trip for as low as $1 a day and say bye to costly RV rentals that run into hundreds of dollars a day. In essence, there is no other super-saver deal than RV relocation packages.
Here we will walk you through the ways and means of enjoying RV relocation trips in terms of how to find them, the booking procedures, your preparedness, the duration of travel, and the most happening routes in these unforgettable thrilling trips.
What Are the Main Types of RV Relocation Deals?
You may be wondering how these cheap relocation deals crop up amid costly RV rentals. These earthy rates, like less than $5 per day, are a reflection of the urgency and time-bound requirement of delivery of RVs to re-planned locations on time by both RV manufacturers and RV rental companies.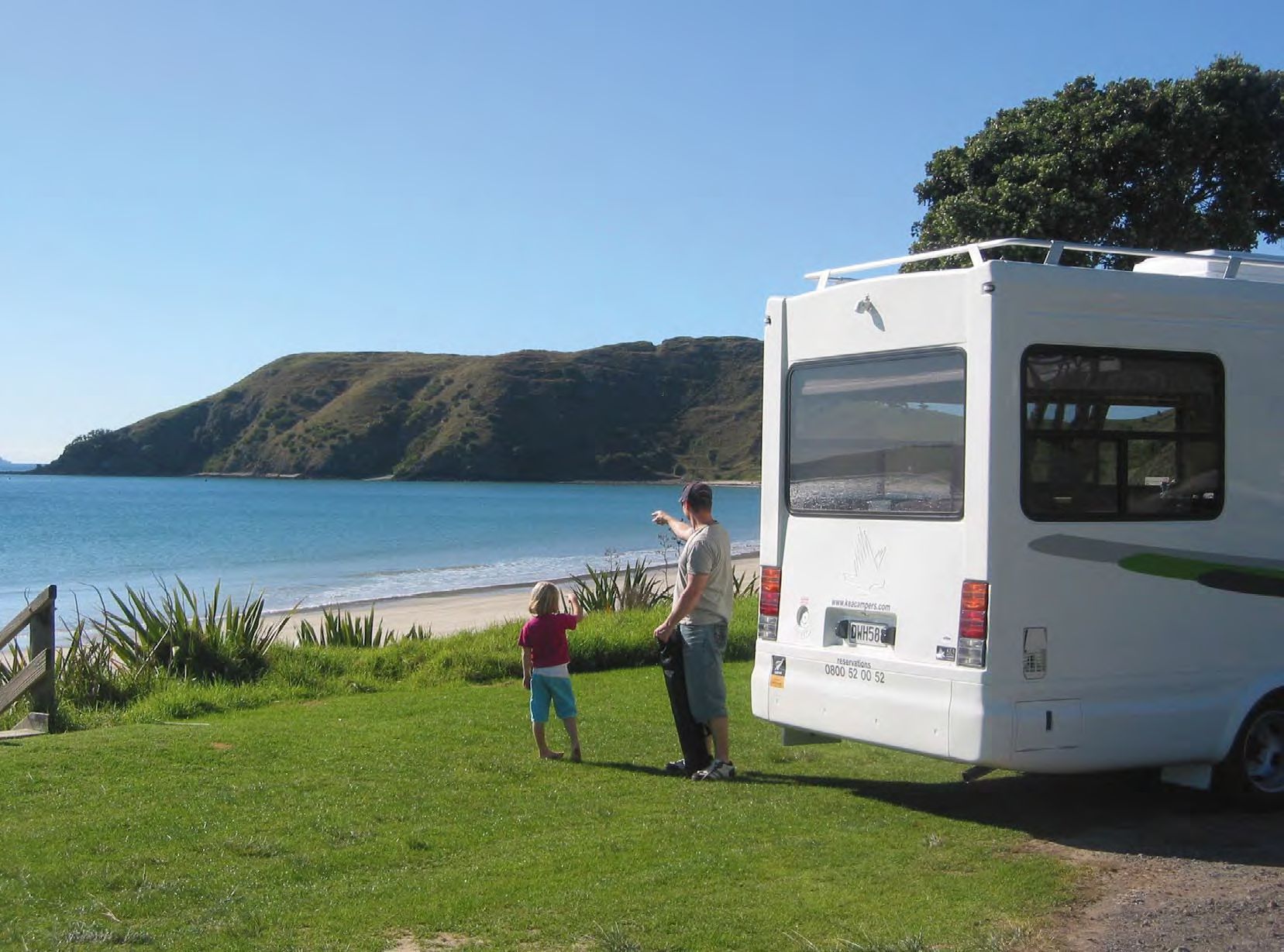 The manufacturer has the compulsion to send new RVs to distributors in various locations while guests will be waiting for RVs on the part of renting companies. So, you get rock-bottom prices on deals and also play the role of an important intermediary who will drive the vehicle safely to the desired destination.
Duration of RV Relocation Trip and Influencing Factors
The length of an RV relocation trip depends on the route and stopping points. The period ranges from a few days to a maximum of 16 nights. Five to seven nights are enough for shorter distances like San Francisco to Los Angeles. However, on routes like Chicago to Los Angeles, it may take two weeks as there are more stops along Route 66.
Make Use of Free Miles in RV Relocation Packages
RV Relocation deals work on a certain number of free miles based on the distance to the destination. There are also deals with unlimited miles. But in most cases, a particular number of miles will be given free with the option to purchase additional miles if needed.
Generally, drivers can cover the total distance within the ambit of free miles even if they take detours or enjoy stops at popular attractions. For example, you may get 2,500 miles from Indiana to Los Angeles on the trip. In 10 days, you can cover sightseeing and visits to off-grid locations and still stay within the limits of total free miles.

Where to Find Relocation Deals in the US
In the US, you can look for RV relocation offers at companies like Apollo, Cruise America, El Monte, Escape Campervans, Indie Campers, and Road Bear and suitably book relocation rentals directly. Keep visiting their websites. You can also use search engines to locate relocation deals in any country, including the US.
Imoova: This popular website provides relocation deals for RVs and campers across the U.S., U.K., Europe, New Zealand, Canada, and Australia.
Apollo Motorhome: It offers holiday best relocation deals across the U.S., Australia, and New Zealand. For Canada RV trips, you can visit CanaDream Canada.
RV Relocation Deals from Factories and Companies
You can take the services of El Monte RV and Road Bear for a range of one-way specials and factory specials. There are two types of relocation deals. One is special factory deals at the factory premises where manufacturing companies send their new RVs to different distribution centers. Then one-way special deals from RV rental companies will be sending RVs from one rental location to another in the same country.
Summer season is the best time for RV relocation deals time when a significant number of relocation rental offers are advertised. In addition, factory RV deals are in plenty at the manufacturing centers. In the US, most factory deals happen in Illinois or Indiana.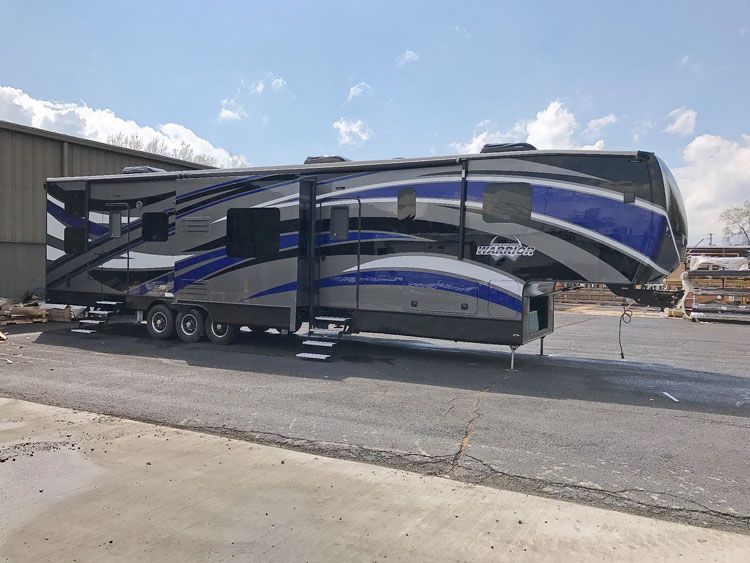 El Monte RV and Road Bear RV's factory deals are typical in Indiana, while Chicago is the hub of Cruise America's factory RV relocation deals. In factory RV relocation assignments, you get a brand new vehicle to drive with the best ground team support checking the vehicles to assist you with the rental process and walkthroughs before you hit the road. One downside of factory RV relocation deals is the pickup location may be a few hours from major airports.
How to Get a Good RV Relocation Deal?
In moving RVs out of a city, most RV rental companies offer the best incentives based on the size of the vehicle and the distance involved. So, a $1 per day rate, fuel reimbursement, and a $100 travel allowance are commonplace offers.
Most companies such as RVshare, El Monte, and Road Bear RV open their factory deals during the start of March to shift RVs to distribution centers before the start of the busy summer season. You must also keep an eye on RV rental websites during the start of the year, as these deals are often posted in advance. The number of RV Relocation deals will be more in places companies have a good number of rentals.
Places with Maximum Deals
The popular states for RV deals include Nevada, California, Oregon, and Washington in the U.S. and Toronto, Vancouver, and Calgary in Canada.
A good RV relocation deal may involve the following.
A low daily rate: $1 or $5 per day, typical for the U.S market
Fuel: First full tank free
$50 to $400 fuel allowance
Full reimbursement for fuel with receipts
Travel allowance
Additional perks in RV Relocation Trips
Ferry tickets for vehicle and driver
Toll pass
Camping equipment
Tables, chairs, kitchen kit, linen kit, and sleeping bags
Free generator usage
Propane
Factors Considered in RV Relocation Deals
How many days are included in the rental?
Can you add extra days at an additional cost?
How many miles are included in the rental?
How does this compare with the mileage of your desired route?
What is the cost if you exceed the mileage?
How many miles do you drive each day to complete the relocation?
Are you required to drive only during daylight?
The most important variable is the number of miles you drive each day, even as you stop at sites during your road trip.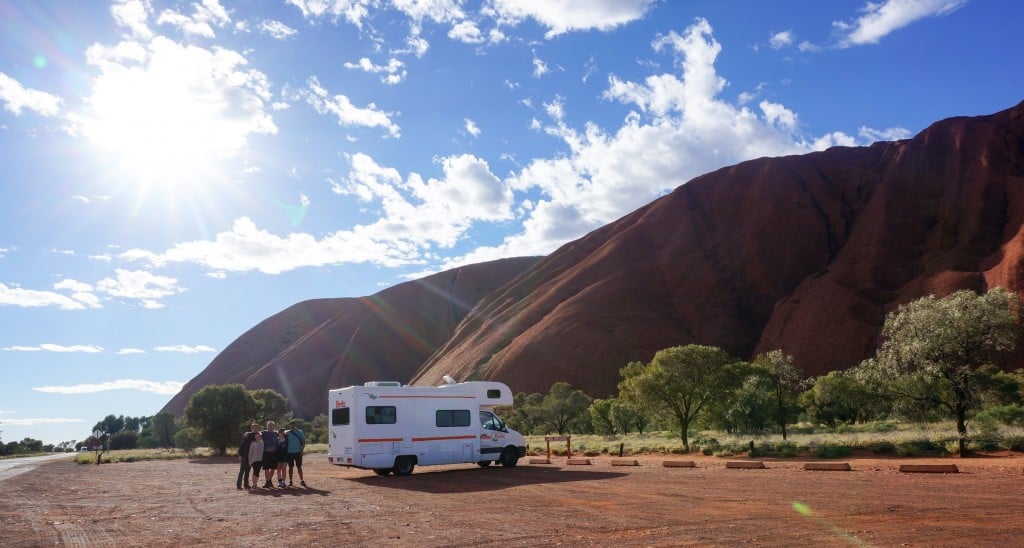 Add-on Charges in Relocation Deals
Insurance charges: One important cost is rental insurance and travel insurance. The latter will also cover damage to the rental vehicle. Some credit cards have not covered recreational vehicles, even if they take up car rental coverage.
In such cases, the RV rental company seeking standard liability insurance cannot be ruled out. In case a rental company does not have free deals in the following, you have to foot those expenses too.
Kitchen kit
Generator use ($3 per hour)
Linen kits or sleeping bags ($10 per person)
RV toilet chemical ($2.50 per bottle)
RV-friendly toilet paper ($5 for four rolls)
Equipment, such as camp chairs, child seats, GPS
Cleaning fee ($150 if you don't return the RV clean)
Dumping fee ($150 per tank if you don't return gray and black tanks empty)
You can save money on some of these items by bringing your sleeping bags and towels. Doing the dumping of tanks before returning the vehicle, limiting the generator usage, and cleaning the RV before handing it over can save you money.
One-way Special Deals and Frequency
One-way specials cover a broad number of routes with the hectic movement of RVs from one rental location to another within the country. These include short and long-distance trips. The shorter ones will be within a single state, as in Los Angeles to San Francisco, and longer interstate trips will be like Chicago to Los Angeles.
Factory deals have a scheduled time, unlike one-way specials with no such linear trends. One common thread is RVs move to the south for the winter, and deals happen. Then more RVs go to warm destinations like Florida in the winter than colder ones, especially from October through March. Among the high-frequency routes for one-way, RV relocation deals include Los Angeles to San Francisco plus pan country trips like Miami to Las Vegas and Chicago to Los Angeles.
Cost Comparison of RV Relocation Vs. RV Rentals
Generally, relocation deals are sweet deals and start as low as $1 a day to $9 a day. Some companies also offer higher nightly rates depending on the duration of the trip. When you look at the typical rental price for an RV, per-day rental costs will be $100 to $250, depending on the season. Contrast this with the less than $5 per day deal; it is incredible.
Basic Requirements Sought for an RV Relocation Drive
Most RV relocation deal providers want the drivers to have a standard driver's license and an age of 21 years or above. However, in some states, the age requirement can be 25 years or more.
Types of RVs: There may be Class A RVs. But that is rare. The commonest RV for relocation deals in the US will be Class C, which includes a large-sized fridge with a freezer, a stove and oven for cooking, a bathroom with a shower and sink, and outdoor kitchens to enjoy cooking with a view during your journey.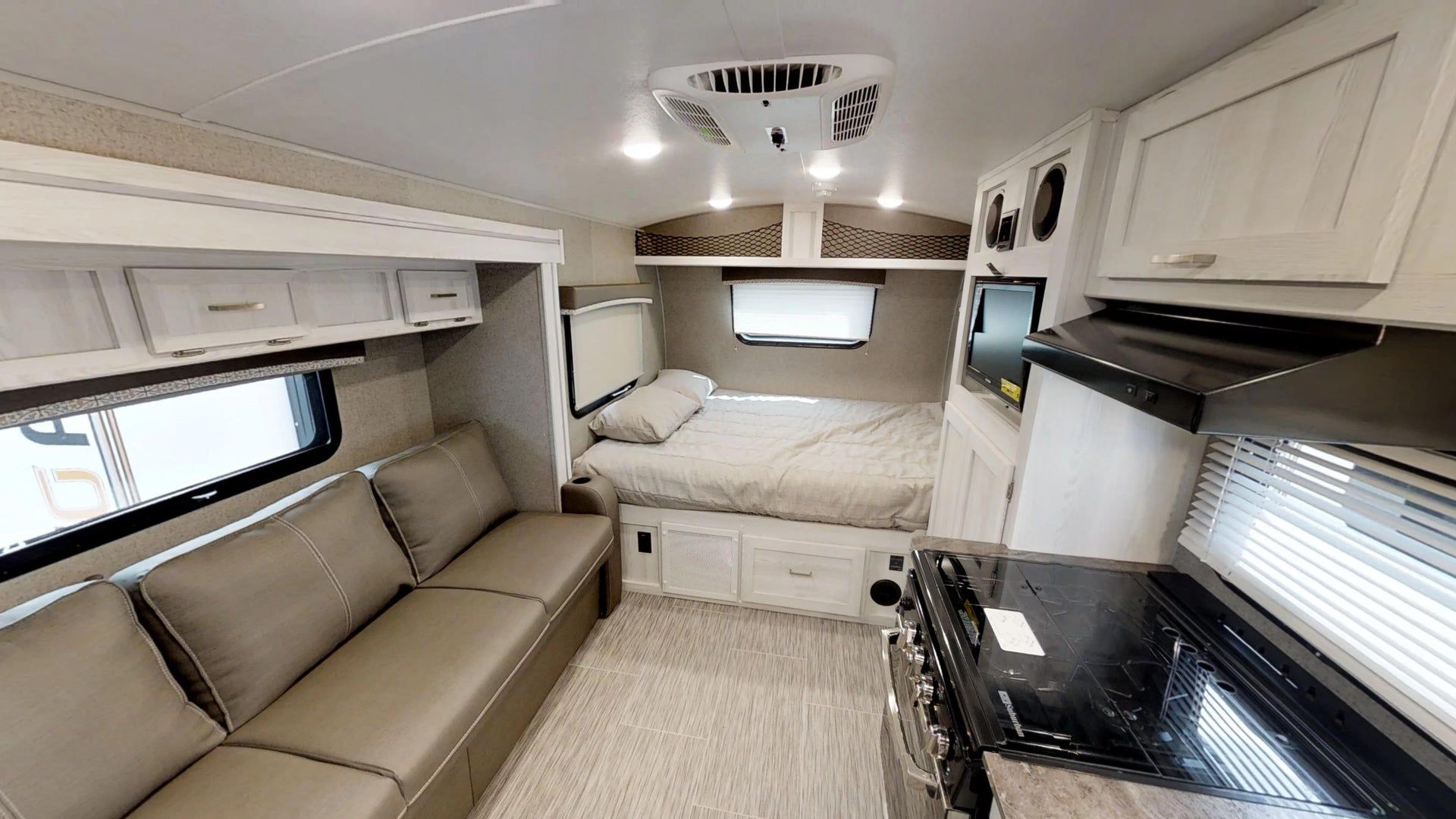 Depending on the size of your team, you can select the best RVs for your relocation deals. There are also smaller units like those from El Monte, Road Bear RV, and RVshare that can carry a family or group of four, and also larger units that will accommodate six to seven in total.
Smaller units from Cruise America's deals include compact motor homes that will accommodate a maximum of three people. El Monte and Road Bear also got RVs with tethers and safety harnesses on seats to augment the comfort for children. In addition, pets are allowed in most RV relocation deals.
In the RV relocation trip, you can choose the most comfortable RV type based on the mode of transmission. In the U.S., the bulk of rentals provides automatic RVs. But customers can request a manual vehicle too. In most non-US markets, RV rentals are manual. This aspect must be clear while booking a relocation deal.
RV-Flash Deals and Cost Advantage
Usually, two weeks are the standard booking notice period for one-way specials. It offers reasonable time for you to prepare for the departure. However, flash deals happen that are closer to the pickup date. If you are flexible, it can get you fantastic cost savings. You have to react quickly and be flexible with your dates.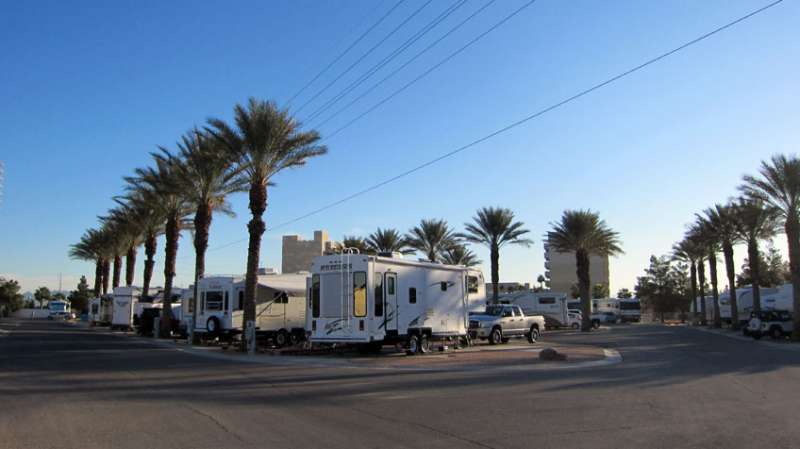 So, the discussion has walked you through the dynamics of RV relocation deals as the cheapest mode for great road travel at a throwaway cost. So, look on for deals and grab the best and enjoy the thrills with a smile.