Looking for a smaller, more affordable home? Park model homes might be the perfect solution for you! With their compact size and stylish designs, park model homes offer a unique living experience that is perfect for those who want to downsize or enjoy the simplicity of a tiny home.
Unlike traditional RVs, park model homes are designed for long-term residential use, making them a great option for those who want to live in a small space without sacrificing comfort. In addition, park model homes are typically less than 400 square feet, making them a more affordable and eco-friendly option compared to traditional homes.
In this blog, we will explore five reasons why you may want to consider a park model home for your next home. From their affordability and convenience to their stylish designs and eco-friendly features, park model homes offer a unique and appealing living experience that is sure to make you want one.
Reason #1: Park Model Homes Are More Affordable Than Traditional Homes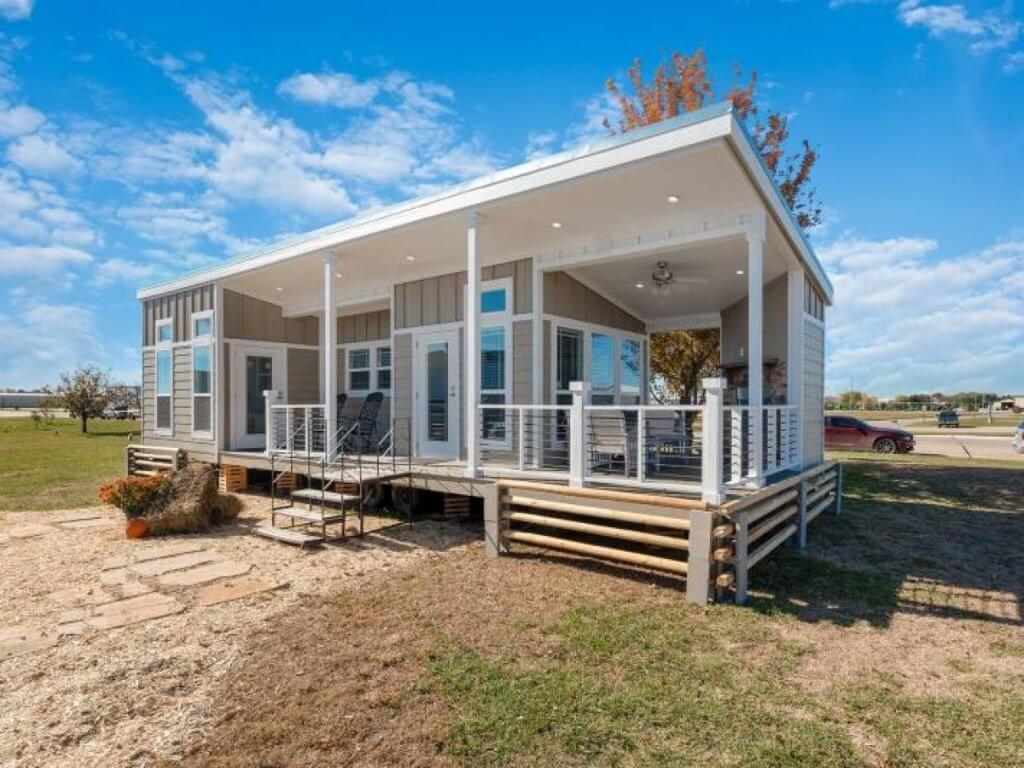 You may be wondering why park model homes are such a big deal. After all, they're just a smaller version of a traditional home, right? Well, there are a few reasons why you'll want to consider a park model home. For starters, they're incredibly affordable. Traditional houses can cost hundreds of thousands of dollars to buy and build. When you build a house from scratch, there's a lot that goes into it. You have to purchase the land, hire a builder, purchase all of the necessary materials, and so much more. This makes them very expensive.
Park Model Homes can be bought or built for less than what you'd pay for a regular house. As a result, you can often find them for sale at a fraction of the cost of a traditional home. This means that you can save money on building a house and still have one that's comfortable, livable, and affordable. But that's not all. Park model homes also come with all the features and amenities of a traditional home. Stove, refrigerator, dishwasher, air conditioning—they're all included. Plus, you get all the added benefits of living in a community, like swimming pools and clubhouses, which can be appealing to families with children or people who want to socialize and make new friends.
Reason #2: Park Model Homes Are a Great Way to Downsize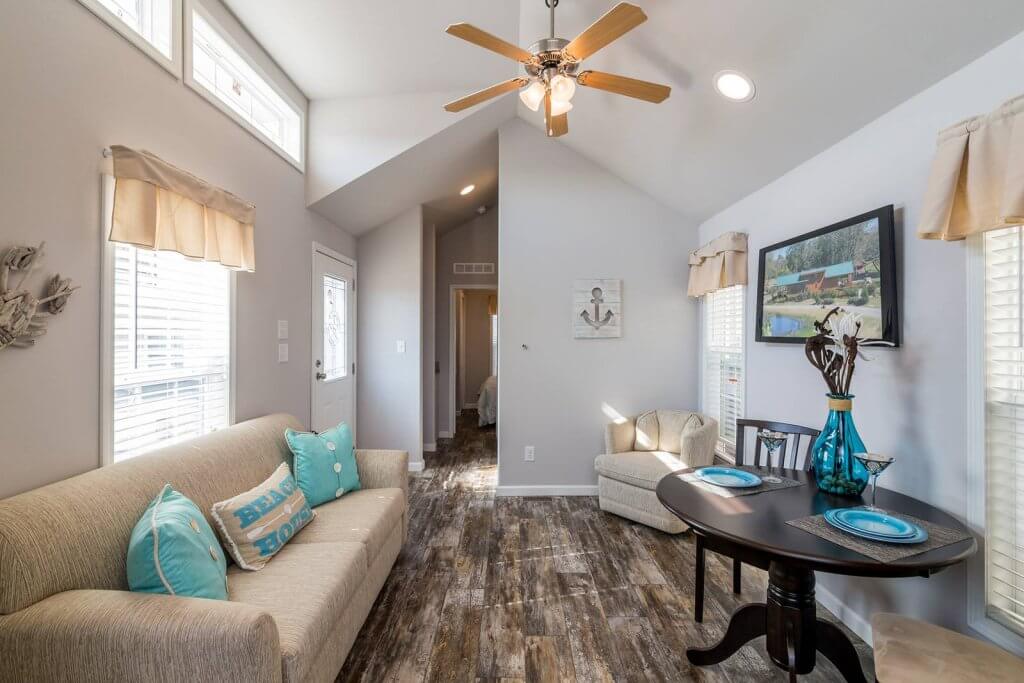 Downsizing your home is something that a lot of people do these days. With the high cost of owning a home, it's understandable that many people look to get rid of what they don't need to cut costs. However, one of the best ways to downsize your home is to move into a park model and enjoy a minimalist lifestyle. And if you need more space, you can always upgrade to a larger model later. This flexibility makes it an ideal choice for those who are downsizing.
You don't have to sacrifice the quality of life when you move into a park model. This is because many of these homes are spacious and can easily fit all of the furniture you may need. In addition, park model homes are easy to manage – You'll never have to worry about feeling overwhelmed by a large home again. This means you can spend more time enjoying life and less time cleaning and organizing your space. This can be a significant benefit if you are looking to simplify your life. So give it some thought – you may be surprised at how much you like it!
Reason #3: Park Model Homes Are Perfect for Vacations or Second Homes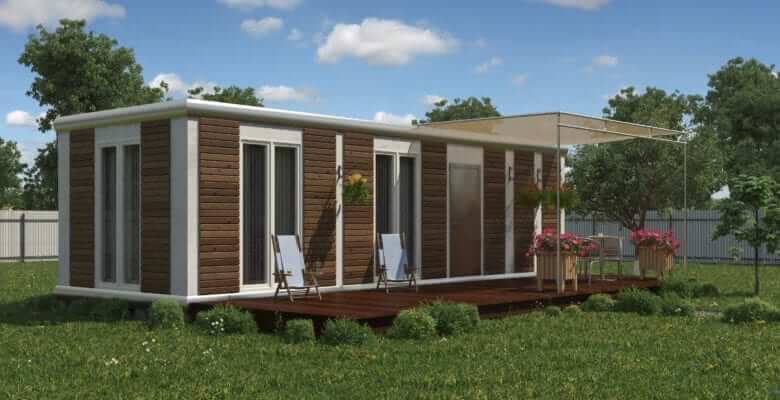 Park model homes are designed for long-term or permanent placement at a vacation or second home location. They're easy to transport, so you can take them wherever you go. These homes are typically smaller in size and are built to meet the same codes and standards as traditional manufactured homes but are intended for use as leisure or vacation homes rather than primary residences. They are often located in scenic areas near parks, lakes, and other natural attractions. This can make them an excellent option for people who want to enjoy the outdoors and live in a beautiful setting.
They are also perfect for retirees – They offer all the amenities of a traditional home without all the upkeep. In addition, park model homes are often equipped with modern amenities and features, such as full kitchens, bathrooms, and bedrooms, making them a comfortable and convenient option for vacation or second-home living.
Plus, they're just really cool! They have a unique look that'll make your friends and family jealous, and they're the perfect way to escape the hustle and bustle of city life.
Reason #4: Park Model Homes are Easy to Maintain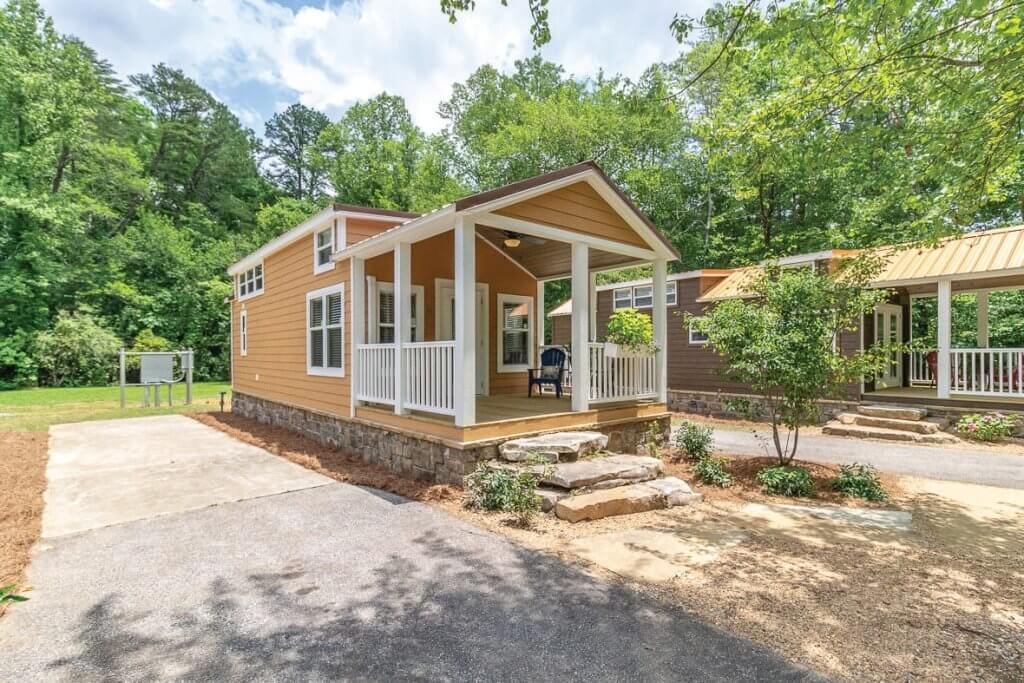 Park model homes are typically smaller and more straightforward than traditional homes, which makes them easier to maintain. In addition, because they have fewer rooms and features, there is less to clean and take care of. This can be especially appealing for people who don't want to spend a lot of time and money on home maintenance.
They also tend to be very energy efficient. This is because they're typically smaller and have less space to heat and cool. Unlike traditional homes, park models don't require the constant care of lawn and landscaping. They don't need to be painted every year or to have gutters and downspouts installed. They also don't require expensive plumbing and wiring work. Additionally, many park model home communities offer maintenance services, such as lawn care and snow removal, which can make life even easier for residents.
Reason #5: Park Model Homes Can Be Placed in Many Different Locations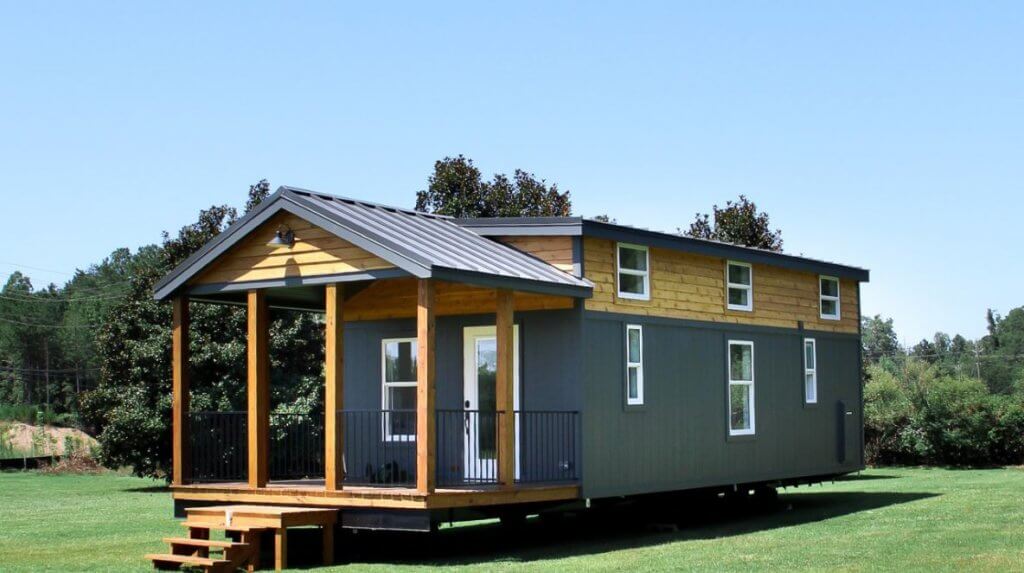 One of the great things about park model homes is that they can be placed in a variety of different locations. This is because they are designed to be highly portable and can be easily moved from one location to another.
This means that you can place your park model home in a variety of different locations, depending on your needs and preferences. For example, you could place it in a campground or RV park, on your own property, or even in a mobile home community. This flexibility makes park model homes a great option for anyone looking for a versatile and convenient living space.
Difference Between an RV and a Park Model Home
An RV and a park model home are two types of recreational vehicles. An RV, or recreational vehicle, is a mobile home that is designed for short-term use and can be driven from one location to another. RVs are typically equipped with basic amenities like a kitchen, bathroom, and sleeping quarters and are often used for camping or traveling.
On the other hand, a park model home is a type of recreational vehicle that is designed for long-term use in a specific location. Park model homes are typically placed in RV parks or mobile home communities and are not designed to be moved frequently. They are often larger and more spacious than RVs and may include more permanent features like a porch or deck.
In short, RVs are designed for short-term, nomadic use, while park model homes are designed for longer-term, stationary use.
Wrapping Up
Park model homes offer a unique and affordable living option that is gaining popularity. With their compact size and numerous amenities, these homes are perfect for those looking for a vacation home or a permanent residence.
These homes come in all shapes and sizes – So whatever your needs may be, There's definitely one that will fit your needs and your budget perfectly.
Additionally, park model homes are eco-friendly and customizable and often come with community amenities such as pools and clubhouses.
All of these factors make park model homes an appealing option for those looking for a comfortable and convenient living option.
Frequently Asked Questions
Can You Live Full Time in a Park Model?
Yes, it is possible to live full-time in a park model home. SupposeHowever, if you are interested in living full-time in a park model home. In that case, it is important to check with the manufacturer or dealership to ensure that the model you are considering is equipped and approved for full-time living. Additionally, you will need to find a campground or RV park that allows park-model homes to be used as full-time residences.
What Is Cheaper RV or Mobile Home?
It is difficult to say for certain which is cheaper, an RV or a mobile home, as the cost can vary depending on a number of factors. However, RVs generally tend to be less expensive than mobile homes because they are smaller and are built on a vehicle chassis, while Mobile homes are generally more expensive than RVs because they are larger and require a permanent foundation.
Are Park Models Good for Winter?
While some park models may be suitable for use in colder climates, it is important to check with the manufacturer to determine if your specific unit is designed for this purpose. Additionally, you may need to take steps to winterize the unit to protect it from the cold and prevent damage. This may include adding insulation, sealing windows and doors, and protecting pipes from freezing. Finally, it is generally recommended that park models be used as a form of vacation or seasonal housing rather than as a full-time residence.
Do Park Homes Go Up in Value?
Like any real estate, the value of a park home can vary depending on a number of factors, such as the location, condition, and age of the property. In general, real estate values tend to appreciate over time, but there are no guarantees.