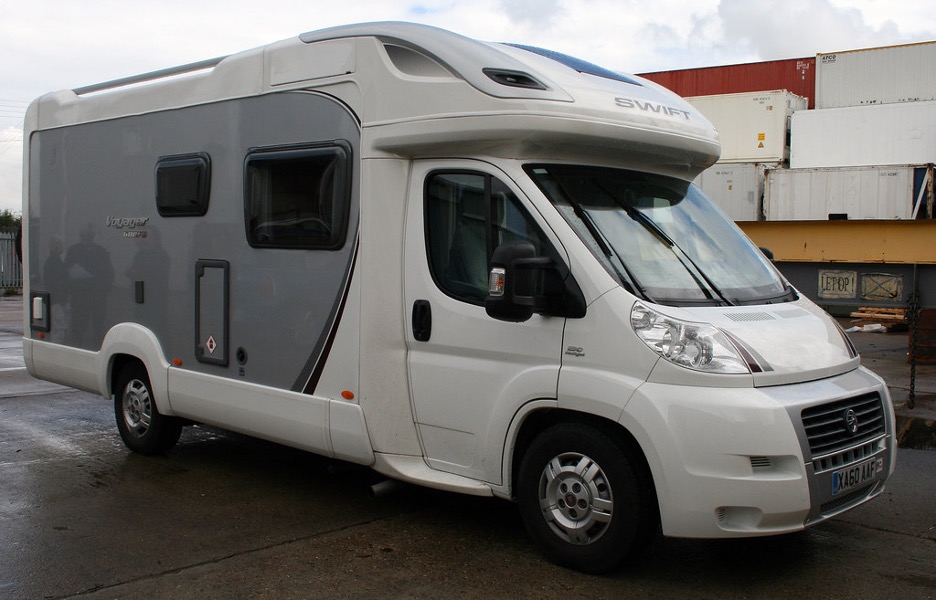 Are you looking to go camping this weekend? Or do you want an RV for the upcoming vacation but are skeptical about its Water holding capacity?
We all know that Water is vital for survival; without it, life is impossible. We need pure Water for drinking, bathing, and cleaning, even on camping trips. Thus, this article talks about the Water holding capacity of an RV.
The Water holding capacity is one of the primary aspects of RVs. You don't have to worry if the water supply is proper and consistent. But when you are dry camping, the water storage capacity of the RV becomes crucial.
Thus, it becomes imperative to understand the different tank capacities of RV before buying or starting your trip to plan accordingly.
Let's dive into the article to understand every detail about RV tanks.
How Many Types of Water Does an RV Usually Hold?
RV holds three types of Water in three different tanks: Freshwater tank, Greywater tank, and Blackwater tank.
1. Fresh Water Tank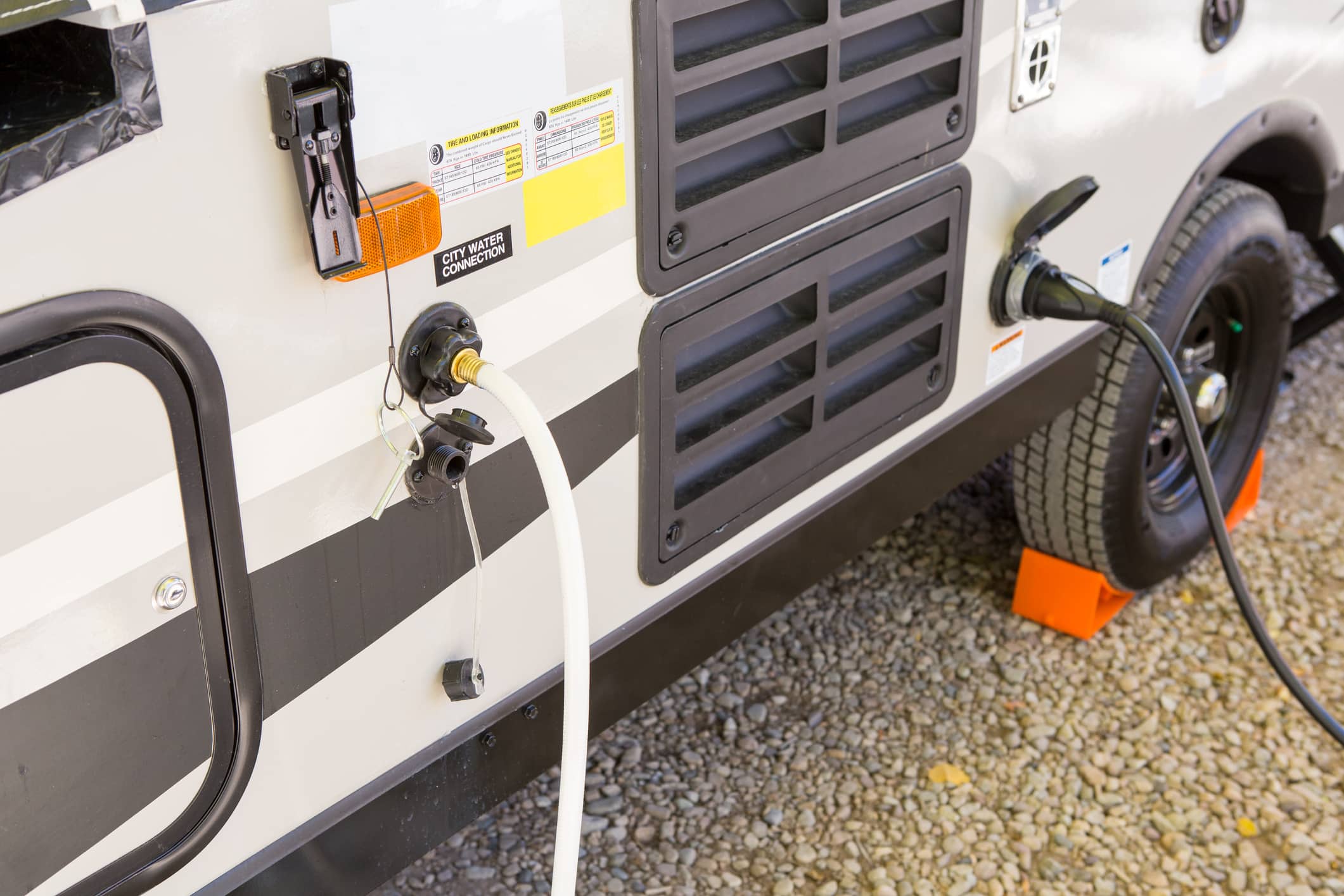 Freshwater tanks are made of seamless polyethylene plastic and hold Water for showers, toilets, and sinks. From this tank, the Water flows via RV's water pipes to the toilet, sinks, and shower. The size of the freshwater tank varies depending on the layout and size of the RV. But usually, it holds around 20 to 100 gallons of Water.
2. Black Water Tank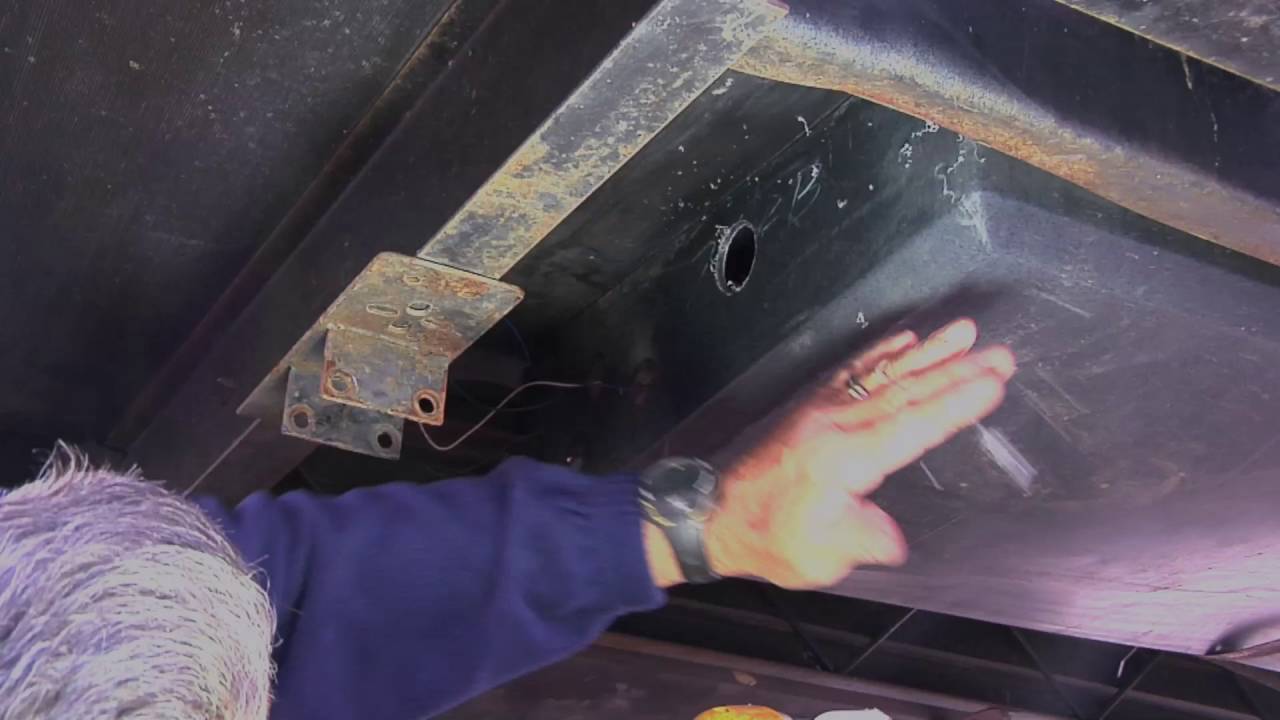 The black water tank holds the Water that comes after flushing the toilet. All that dirty Water gets stored in a black tank whose size varies depending on the size of the RV. Usually, it lies somewhere between 40 to 70 gallons. This tank is important because toilet wastewater can be disposed of only at a specific certified place, not everywhere.
3. Greywater Tank
Water from showers and sinks is directed into the drain, which is connected to the greywater tank of the RV. This tank has a capacity of around 50 gallons and only collects all the wastewater from the shower and sink.
How Big Is the Average RV Water Tank?
An RV tank's size depends on the RV's size and layout. Usually, bigger RV's have larger Water holding capacity while smaller ones have less Water holding capacity. However, this is not true for all larger RVs because some are designed to accommodate a few people.
Class A RVs are for long campings, and thus Water holding capacities of these tanks are large, whereas Class B RVs are for shorter trips, and thus Water holding capacities of their tanks are less.
Tank sizes of the three tanks are different in all RVs. Freshwater tanks have a maximum capacity, and black and greywater tanks have comparatively less Water holding capacity.
Average Size of Fresh Water RV Tanks
Typically, the Water holding capacity of a freshwater tank in an RV varies from 20 to 100 gallons. However, in Class A RVs, the freshwater tank is the biggest, with 72 to 100 gallons capacity. In fifth-wheel travel trailers, this size reduces to 50 to 92 gallons; in Class C RVs, it ranges from 35 to 60 gallons. Class B RVs and camper vans, the smallest among all RVs, hold 16 to 40 gallons in their freshwater tanks.
Average Size of Gray Water RV Tanks
The size of the greywater tank depends on the size and sleeping capacity of the RV. Usually, the capacity of greywater tanks of RVs of all classes is 50 gallons. However, the Class A RVs greywater tank holds 40 to 65 gallons, and the fifth-wheel trailer holds 93 gallons. The variation in size of the Class C RVs sleeping capacity, its greywater tank holds Water somewhere between 31 to 91 gallons. Smaller travel trailer's greywater tank holds around 28 gallons of Water, while the larger ones hold 78 gallons of Water. The smallest Class B RV's greywater tank holds 8 to 35 gallons of Water.
Average Size of Black Water RV Tanks
In almost all the RVs, the blackwater tank is smaller than the other two tanks, but it can fill up quickly depending on how much toilet you use or how many times you flush. The size of the blackwater tank also varies depending on the RV's size and layout, but on average, it can hold up to 18 to 64 gallons of Water. Fifth wheels have the biggest blackwater tanks with a holding capacity of 88 gallons, while Class A RVs have a capacity of around 31 to 51 gallons. Class C RVs blackwater tank has a capacity of 27 to 63 gallons, while bigger travel trailers have a capacity of 28 to 42 gallons. Class B RV has the smallest blackwater tank with a 10 to 26 gallons holding capacity.
How Much Water Does an RV Use Per Day?
The amount of Water an RV uses per day depends on various factors, including the consumption and usage of Water for various purposes and the appliances used. Generally, an RV requires 6.16 gallons or 23.3 liters of Water daily.
A gravity flush toilet uses half a gallon of water per flush, less than a regular household toilet. RV showers require 2 to 6 gallons of Water per shower which may vary depending on factors such as shower head flow rate, shower time, etc.
Using a dishwasher in the RV requires more Water than hand washing dishes, and thus it fills the greywater tank quickly. Usually, an RV dishwasher uses 4 to 6 gallons of Water, excluding the amount used in rinsing the dishes.
A washing machine in an RV will consume around 8 to 20 gallons of Water per load. However, this value may vary depending on the type of washer.
Conclusion
RVs are the perfect travel partner and an experience of life on the roads. But there are a lot of things that you need to consider before planning your trip in an RV, and water capacity is one of them. Now that you know how many gallons of Water an RV usually holds, you can plan your trip smartly.