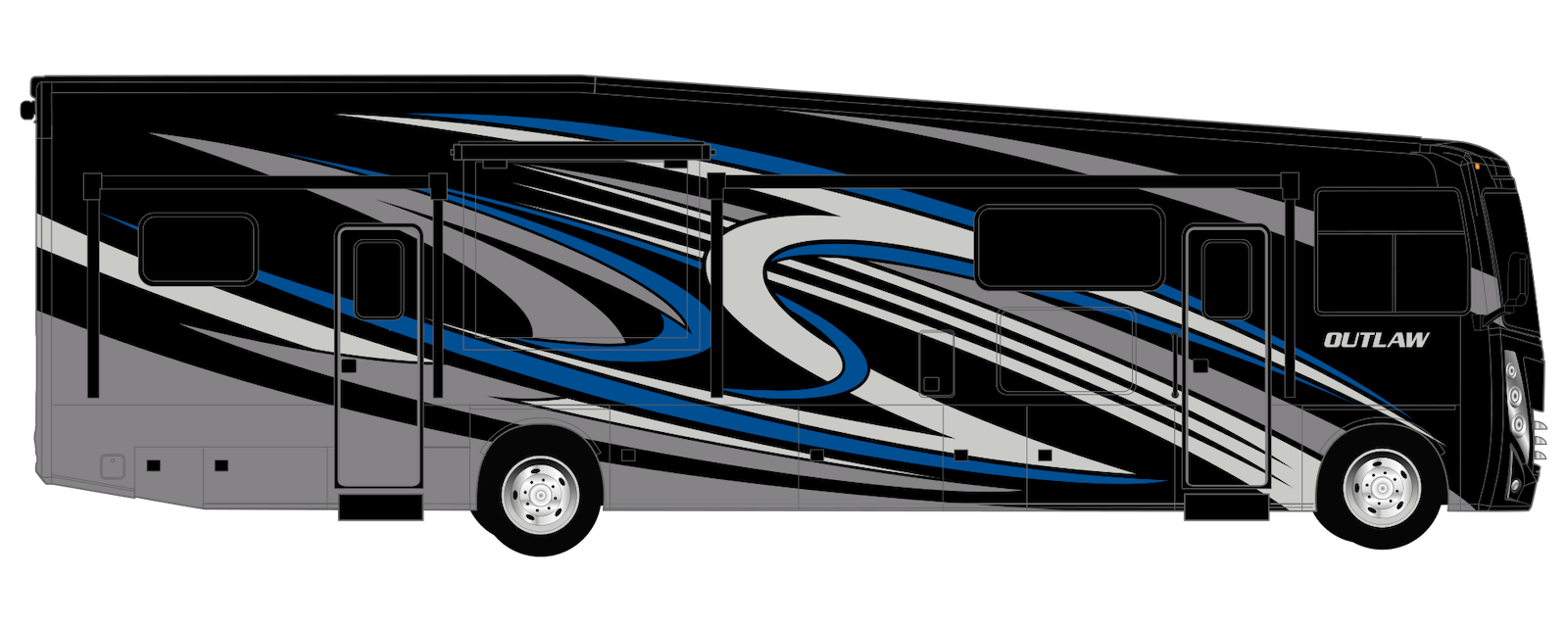 Looking for luxury motor homes? Or a palace on wheels? Well! Class A RVs offer you both. Class A RVs are the largest motor homes which give you the comfort of your home and the luxury of a resort. This versatility comes with hefty price tags. If you are thinking to own a Class A RV, then you must be prepared to have a deep hole in your pocket.
In this article, we will make things easy for you. We will look at different Class A RVs and see how much a Class A RV costs and what luxury they provide for the price point.
What is Class A RV?
Class A RVs are some of the largest motorhomes going up to 45-50 feet in length. They are built on a larger chassis sometimes of a coach to provide ample space. The size of a Class A RV gives it a feeling of a home rather than just a camper van.
Class A RVs come well packed with luxurious amenities for example a separate bedroom, sofas and recliners, a fully equipped kitchen with storage space and a full-fledged bathroom with shower.
How Much Does a Class a RV cost?
The average cost of a Class A RV ranges between $50,000 – $250,000. But it is completely subjective and depends upon the maker of the RV and the luxury that is being provided. Some of the most luxurious Class A RVs cost over $350,000.
While buying an RV one should also keep in mind that it is not the price of only an RV that you are paying. There are hidden costs associated as well, for example, the cost of storage in off seasons, different packages and kits for different weather, wear and tear costs, spare tyres, insurance, and a lot more.
Now let us look at some of the popular Class A RVs and how much they cost:
Forest River:
Forest River is the undisputed king of recreation vehicles. With many major RV brands like Coachmen, Dynamax, Palomino, etc., under its umbrella, it has a very large customer base.
Forest River is the solution for most RV customers as it has the most versatile pricing and has an RV in each price segment. The most popular models of Forest River Class A RV are Berkshire, FR3, Charleston and Georgetown.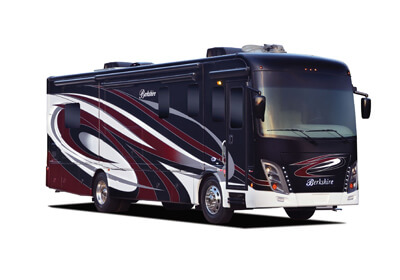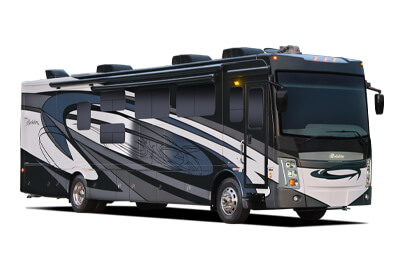 Forest River RVs provide Sophisticated decor, sumptuous hardwoods, and unsurpassed attention to detail in all their vehicles.
The average cost of Class A Forest River Motorhome ranges from $99,000 to $250,000 depending on the features and accessories you choose and the customization you opt for.
Thor Motor Coach:
Another popular and undoubtedly bigger RV manufacturer is the Thor Motor Coach. TMC has a huge catalogue of RVs and camper vans. The versatility in their catalogue places RVs in different price brackets according to the need of the customers.
Talking specifically about Class A RVs, the Thor Motor Coach has the following options under their hat:
Axis and Vegas – These two builds are entry-level Class A RVs having a length of 26 feet. The price of these Class A RV builds starts from $168,300.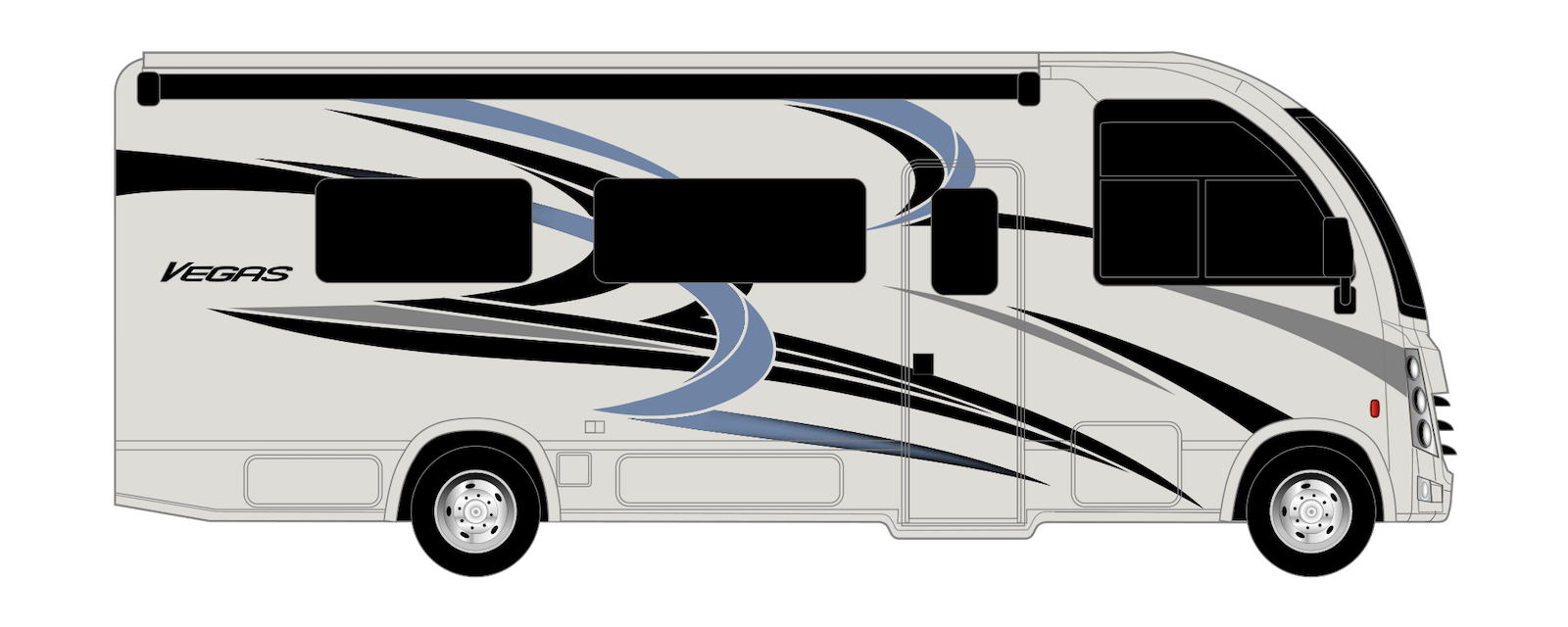 A.C.E and Resonate – A.C.E and Resonate are midlevel and pet-friendly builds from Thor Motor Coach having a floor plan length of 28-35 feet. The price of Class A RV A.C.E and Resonate starts from $185,000.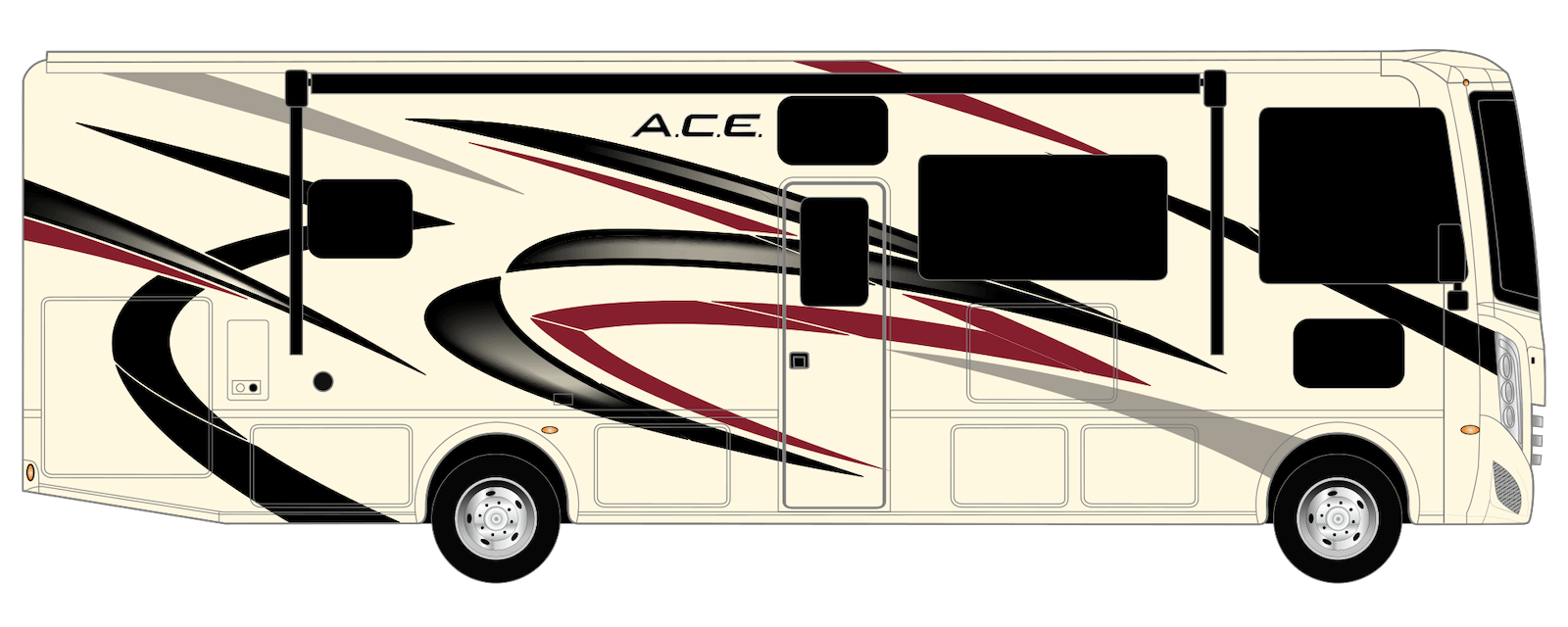 Hurricane and Windsport – These two Class A RV from Thor Motor Coach are another midlevel motorhome with a starting price of $191,850. They fall in the 30-35 feet floor plan bracket which gives you ample space for better customization.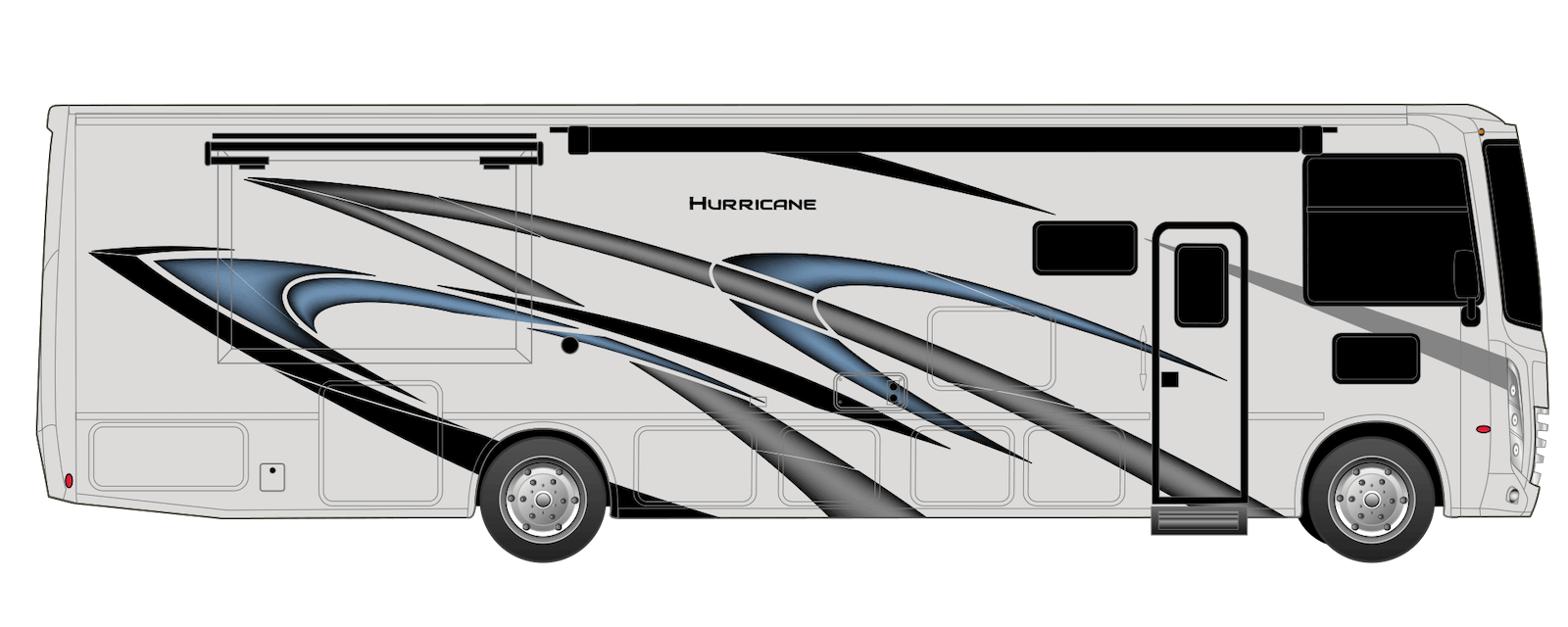 Luminate and Indigo – For those who want more cosy vibes, a modern interior and ample space, can surely opt for these two builds from Thor Motor Coach. The cost of Class A RVs Luminate and Indigo is on the steeper side starting from $230,000.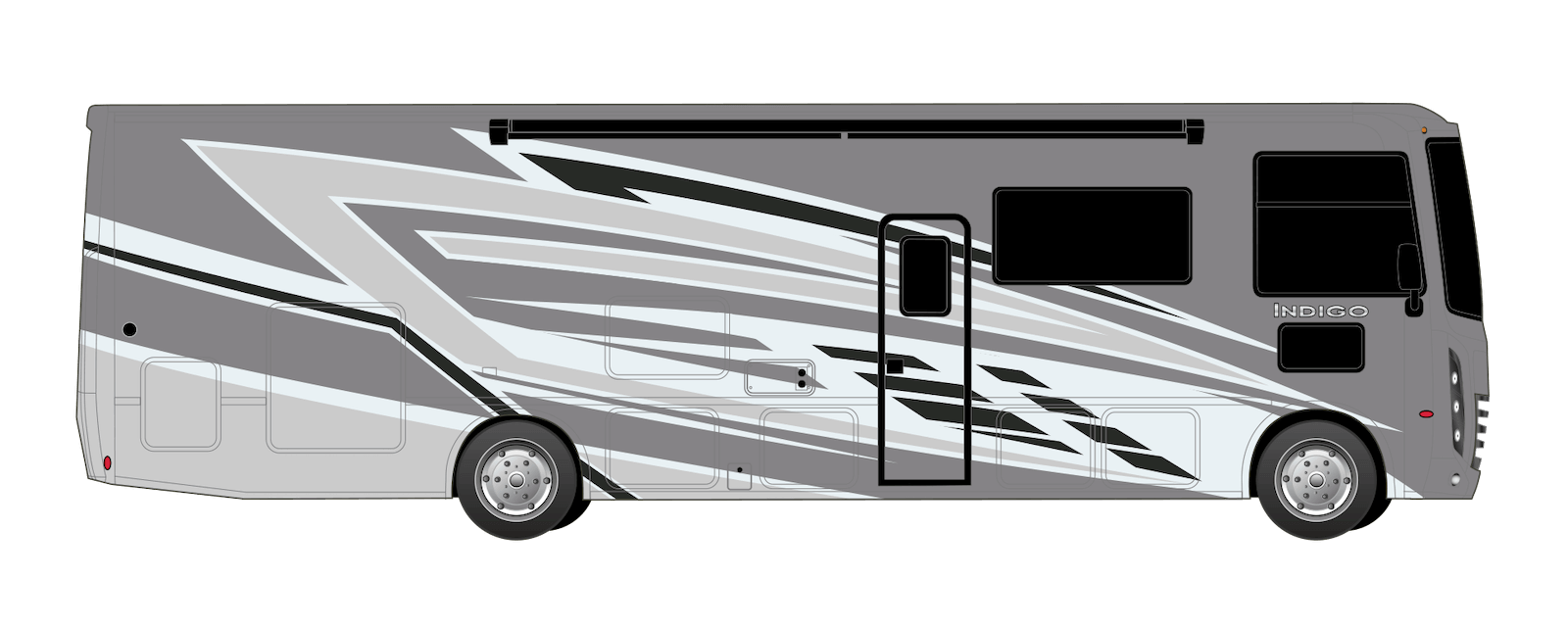 Challenger and Outlaw Class A – These are the luxurious Class A RVs for buyers having very deep pockets. The longest floor plans of up to 40 feet, the classy interiors, a modern and well-equipped cockpit and top priority to safety make them outstanding.
Challenger Class A RV costs around $267,000 whereas the Outlaw Class A costs around $298,000.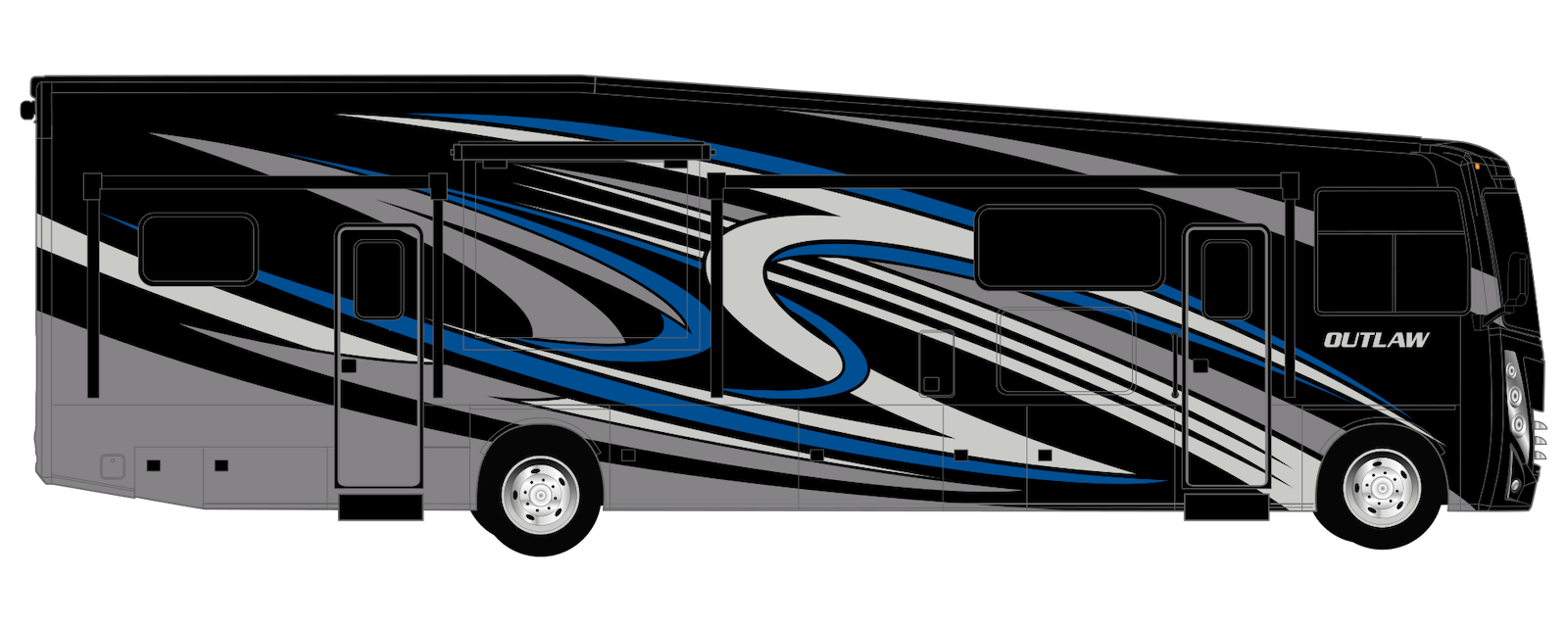 Coachmen:
Coachmen are one of the leading manufacturers of Class A RVs. Coachmen's RVs are customizable, and you can get the exterior and the interior of your RV as per your choice. Everything from the colour of the exterior to the comfort of the interior and fittings of the kitchen and bathroom can be customized.

Coachmen give you four options – The Pursuit, Encore, Mirada and The Sportscoach Class A RV. The initial prices of all three models The Pursuit, Encore, and Mirada range between $150000 – $180000 and, depending upon the customization and luxury you are adding, the prices vary accordingly.
The Sportscoach is the expensive RV from Coachmen and the cost of Class A RV – Coachmen Sportscoach 2023 ranges between $200,000-$270,000.
Entegra:
Entegra is one of the leading RVs makers. Recently they have gained more popularity due to their luxury RVs. The popular Class A RVs from Entegra are the 2023 Emblem, 2023 Vision XL and 2023 Vision.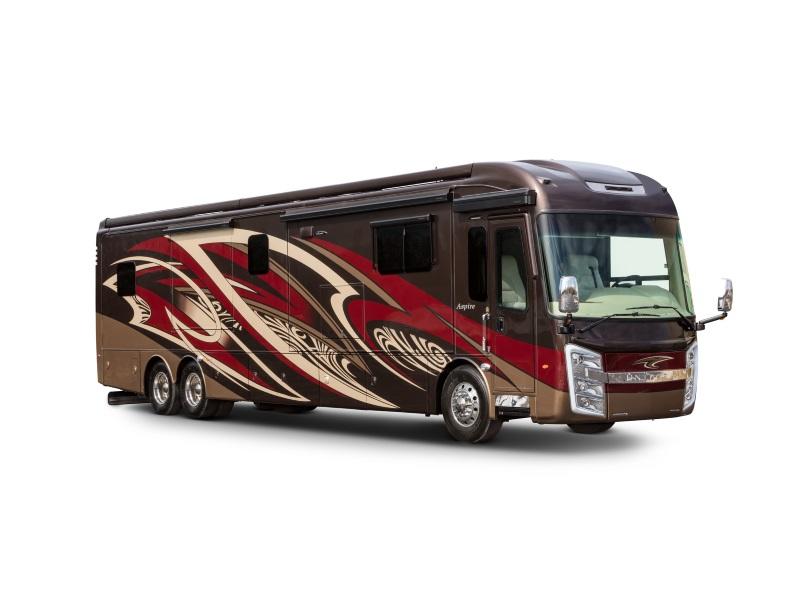 Entegra Class A RVs are built off Ford's F53 chassis which is reliable and comes with all the must-have features like an electronically balanced driveshaft, a bigger 350HP engine for better performance, steering stabilizer, Koni® shocks and a lot more.
Entegra has its interior top of the end as well. You get a modern cockpit along with a well-furnished bedroom and bathroom and a fully equipped kitchen. You can further get them customized according to your taste.
The average cost of Class A Entegra Motorhome ranges from $189,000 to $299,000 depending on the features and accessories you choose and the luxury you add.
Conclusion:
Owning a Class A motorhome is a dream of all touring enthusiasts. With a wider range of choices available and the varying price, it becomes difficult to choose the most suitable one. In the above sections, we have discussed popular RV makers and how much a Class A RV costs.
Travelling enthusiasts should opt for renting a motorhome initially, rather than buying it. This gives a clear idea of one's needs and expectations that is quite helpful in purchasing a Recreation Vehicle.