Recreational vehicles open up a world of possibilities, but buying a new one can be a significant financial burden. The value of a brand-new RV typically drops quickly in the first year of ownership, so keep that in mind while you browse.
When comparing the 1-acre RV park layout, the one that has been carefully cared for, is spotless, and is in good condition will always be worth more. But which RV brings the most money at resale when comparing two vehicles of comparable age and condition?
Every RV manufacturer has unique criteria for building and structure, materials, and quality control. Consequently, the resale value of recreational vehicles varies widely. In this piece, we'll introduce you to a few of the most reliable RV manufacturers.
The Best Recreational Vehicles for Holding Value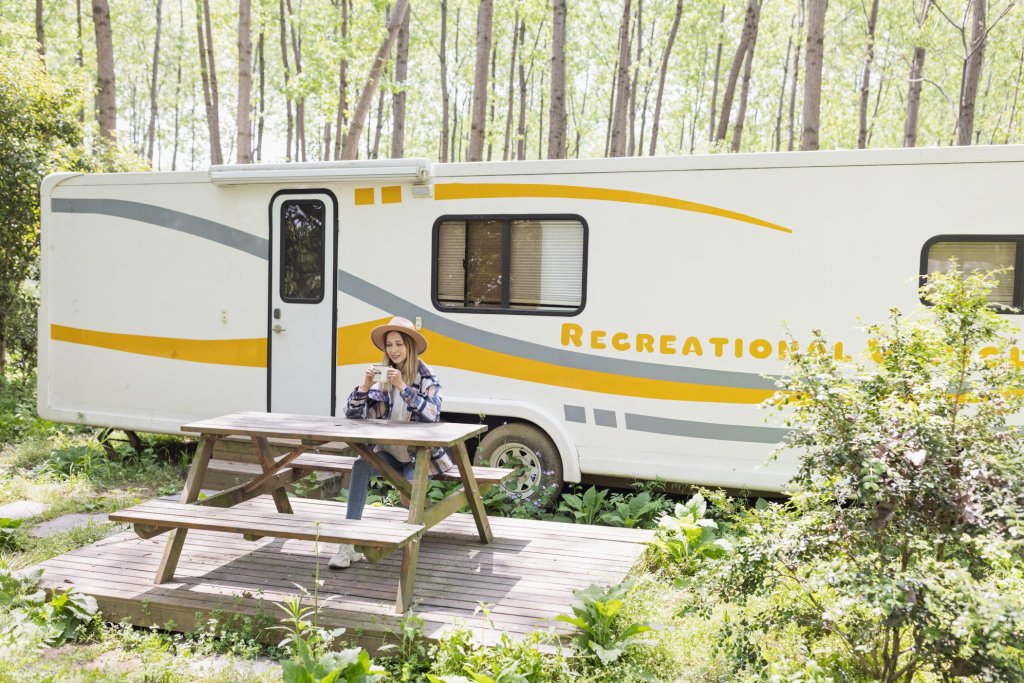 The resale value of a Jayco RV is higher than that of competitors. Customers value Jayco's generous warranty coverage. No other provider can match the three-year duration of the company's limited structural warranty.
The Jayco recreational vehicle has upgraded shock absorbers, air brakes, and Hellwig assist springs for a smoother ride. In addition, Jayco's RVs have sturdy bases thanks to outriggers that reach the wall.
Jayco's insulation safeguards the RV's electrical components, water pipes, and electronics. Several vehicles, including fifth-wheels, have Climate Shield systems as standard equipment.
Grand Design has been making recreational vehicles for less than 30 years, yet they have already made a name for themselves as a reliable manufacturer.
Their cabins are not only well-appointed on the inside but are also robustly constructed. Their walls are rugged laminated aluminum, the roof is sturdy enough to walk on, and the chassis is completely enclosed.
As a result, the Grand Design RV's exterior can endure the most severe weather conditions while keeping the interior warm and pleasant at all times, extending the life of the RV's many moving parts. For this reason, these recreational vehicles are among the most sought-after on the secondary market.
Airstream is an iconic brand that produces desirable recreational vehicles. After six years on the market, the company's Interstate series has proven to be the most popular Class B diesel RV. The Airstream Interstate has space for two people to sleep. The 24GT, on the other hand, offers a more refined experience than its rivals.
Both laminate and genuine wood cabinetry options are available for high-end design themes. They also include modern conveniences like a microwave drawer and a fridge in the stylish kitchen. The contemporary bathroom in the 1-acre RV park has a basin, shower, and toilet and will be a highlight of your stay.
New buyers highly seek Lance's RV because of the company's reputation for innovation. The 1985 is a popular Lance model because it exemplifies the company's commitment to high-quality craftsmanship. One such unique feature is the LanceLock function.
The panels are secured not only by conventional fasteners but also by machine-cut extrusions. The interior has the same precision and care, utilizing Euro-Lite plywood because of its strength, durability, and low weight.
The inside of this is as comfortable as its outside. There is a combined storage area for your gear and a bathroom with a cassette toilet. The kitchen also has a fridge, a pantry, and an induction stovetop.
Final Thoughts
No brand or model of RV is immune to the depreciating effects of poor maintenance. In time, they all lose value. You can always receive more money for a well-kept RV when selling and upgrading. Used 1-acre RV park is in high demand nowadays.
Today, if your RV is pristine, you may trade it for top pay. We suggest shopping around and visiting multiple vendors to obtain the best value. Even if you want to sell your RV independently, this will give you a better idea of its worth.
Frequently Asked Questions
Do Recreational Vehicles Retain Their Value?
Much like any other car, a recreational vehicle's value drops with age. Age, mileage, wear and tear, and the RV's type are all factors in calculating depreciation. Class C recreational vehicles deteriorate slowly and keep their worth slightly better than Class A and B.
When Do You Recommend Getting an RV?
The best time to purchase a 1-acre RV park is October and March. Since fewer shoppers are out there, you'll have greater negotiation leverage. RV trade events, high gas prices, and when a new model is about to be released are other good times to find discounts.
What is the Best Age to Buy an RV?
Over the past twenty years, recreational vehicle ownership has climbed by 65%, reaching 12 million households. RV ownership is between those over and under 55.
At What Intervals is It Recommended to Start an RV?
Although taking these precautions will assist, activating the engine and the generator at least once a month while in storage is still important; the oil can spread across the engine's dry parts by keeping the engine running. Moreover, you should keep the RV's batteries charged.