Many camping lovers or hardcore travelers want to have travel trailers, RVs, or recreation vehicles to enjoy their traveling plans or to spend quality time with their loved ones. They can include beautiful and functional accessories or extend them by attaching permanent or portable RV decks.
However, at a certain point in time, when they think of having one, they get confused about whether we should buy them, rent them, or borrow them. In case someone wishes to buy them, then they will get a big question: Is it worth buying a portable RV deck?
If anyone has plans to own this amazing motor home, then this article will be a definite guide to get to the decision. In this article, we will talk about travel trailers, what we generally call RVs, camping vans, or even motor homes.
So, stay tuned to get well informed about the same.

Travel trailers are generally called recreation vehicle, which is especially constructed for travelers who enjoy camping on their road journeys. Basically, there are two types of travel trailers available in the market.
Motorized RV – Travel-friendly constructed big buses or vans.
Towable RV – small-sized traveling vans or trucks. They need to be placed on the destination by towing them.
According to size and type, there are many travel trailers available in the market i.e. popup trailers, airstream trailers, teardrop trailers, 5th wheel RVs, and some others.
It is indeed important to figure out whether these travel trailers really hold up their value if we want to own them or how to calculate their appropriate valuation. In the following pointers, we have explained the same.
Do Travel Trailers Hold Their Value?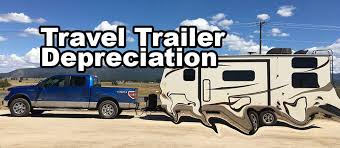 Some owners believe that purchasing an RV or recreational vehicle is an investment. However, it is not a factual consideration that RVs are like lifetime investments. The fact is every materialistic thing loses its value over time, and this law also applies to these beautiful motor homes. Over the period, usage of these RVs gradually makes them less valuable. In general terms, it is called the depreciation of any assets.RVs are assets that get depreciated over time.
According to experts, RV or Travel trailer depreciation is calculated by its usage over the years. The following chart is an example to explain this travel trailer depreciation process.
Year

Depreciation

At 1st year
Around the first 5 years
At 10nth year

20% value loss
35% value loss
50% to 60% value loss
Although this depreciation theory is applied to all travel trailer, some renowned brands supply the best quality RVs, which holds up their values for a longer period with their strong structure. For instance, Oliver Travel Trailers, Casita Travel Trailers, Airstream, Forest River, and so many other with extended life span.
Whereas a few low-quality travel trailers are also there in the market, which retires quickly and is less worthy of buying. There are a few tips that the experts have advised to get the right travel trailer and hold up its decreasing value.
Travel Trailer Buying Tips

Most of the time, the reason behind a fresh travel trailer purchase is to get a warranty period where the owner doesn't have to spend on maintenance in the warranty period. In addition to this, advanced technology with trendy features is likely to get in brand new products, and last but not least, owners are satisfied with having a fresh and unused product.
Even so, there are a few aspects that you need to take a look at to slow down the decreasing value or depreciation of the trailers. Take a close look at the following pointers we have shared to slow down depreciation.
1. Quality Product
It is necessary if you want to buy an RV, then don't compromise on the quality. Choose appropriate RV from brands that deliver quality products.
2. Maintenance
Make sure to practice frequent maintenance of RVs. If any damage occurs to RVs, quickly fix them. Moreover, have a proper record of these maintenance sessions. Indeed, these maintained records will impress your future buy, and eventually, you will get good reselling value for your used trailers.
3. Upgrade
It is essential to get the right value for your travel trailer when selling it off. For example, add recent technologies and features to them so that they won't appear old and non-trendy to your future buyers.
Till now, we have discussed the essential aspects of getting a perfect RV. Let's move further and see what you should know if you buy a second-hand or used travel trailer.
Important Tip: Buying a Used RV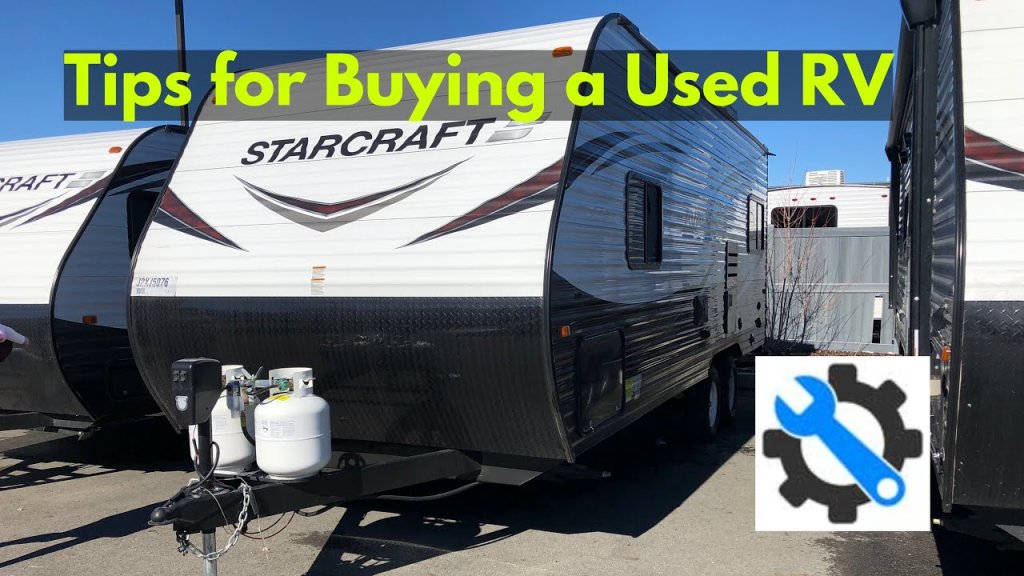 If you are thinking of buying a used travel trailer, then always look at the year of its original purchase. As we have gone through the depreciation process, there is a period when the trailer's depreciation rate stabilizes.
Around 5 to 7 years, the value loss process of RV slows down, and these aged RVs are best to buy due to the depreciation rate going down.
Conclusion
Travel-friendly motor homes are the dream of any heavy traveler to have a peaceful and comfortable journey without spending much on hotel stays. Moreover, they can construct them by adding RV decor ideas and making them feel at home, even if they are always traveling. But when it comes to making a choice to buy or not, they get baffled.
So, to wipe out this confusion from prospective buyers' minds, we have described some essential components regarding travel trailers where you will get proper information.
We have particularly decoded the RV depreciation with useful tips that will indeed help you choose your perfect travel trailer holding maximum time value.