How Can I Find Rv Free Dump Stations Near Me?
It's not the favourite topic in the world but it is not an underestimated
one either. When your travel it is critically important to get a proper
dumping facility. Sometimes you have to go on a wild hunt and free dump
stations are still very much in demand. There are also a lot of rest stops
with free dump stations for RVs. In most regions of America, there are
almost 28 different rest stops that welcome you.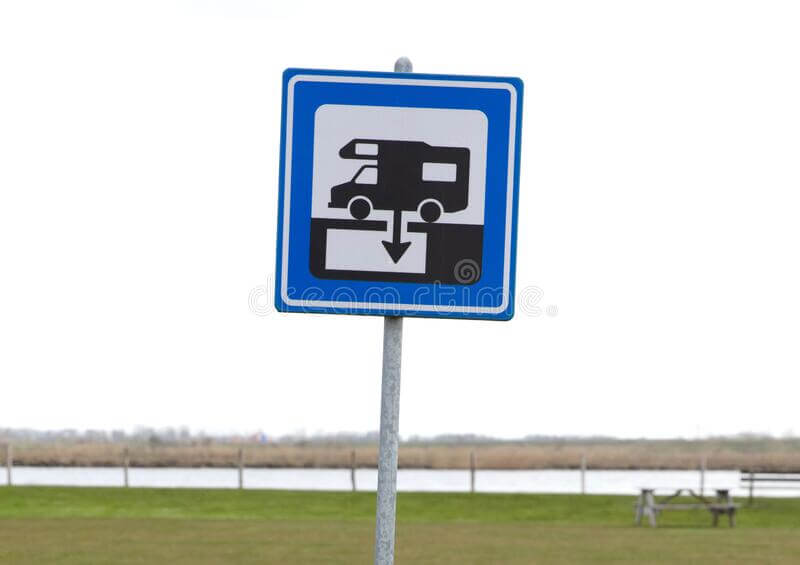 Let's See in Detail How Can I Find These Free Rv Dump Stations Near Me.

There are some rest stops where you will have a good sewer connection which
is pretty odd to lay the hose on top of the grill. There is a site called
sanidumps.com where you get free listings of RV dump stations. There is a
lot of valuable information. It has its own app, and it works easily. You
have to just push a button in whatever country you are in, and the app will
load all the dump stations present there. There are both the options
available paid as well as free.
Rv Dump Stations Near Me
If you are nearby somewhere in a state park, you will find one unluckily
paid dump station, which you can do sometimes. But don't get disappointed,
you will find a free one too from time to time.
There are some you can find at truck stops and some in municipalities as
well. For example, you will find a free dump station in Salt Lake City. One
of the local communities as a service to the community. There are also some
laws that restrict the disposal of greywater.
You can try becoming a member of some of the clubs for discounts at the
flying dump in 'sam good club' as one such. So even if you have to pay you
will get a huge discount.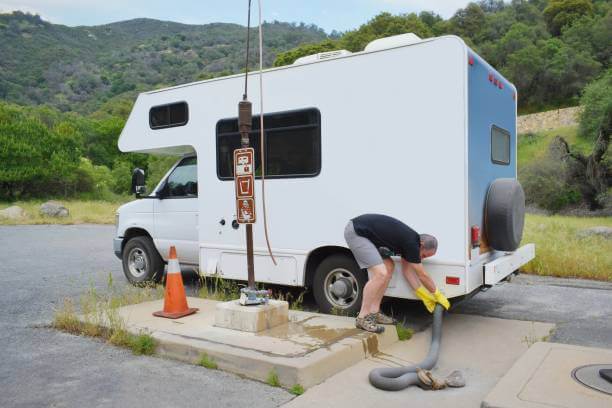 Use techniques while travelling through RV to locate free dump
stations near me . If you are in Columbia, there is on the
way you will find a Conoco gas station. Click to get more information about
it. check reviews, google maps, and address. On the website, you will find a
good list of dump stations.
Another website is rvdumps.com where you will find good information
regarding the dump stations. The next website is called freeampsites.net to
find campgrounds with dump stations. You can even rest and use dump stations
at the campsites where you are staying overnight. You can even take a
membership at passport America if you are okay to spend some money that cost
less than 50 dollars a year. With a 50% discount, you get the best deal.
Some Tips About Rv Dump Stations
Don't feel anxious while pulling up to the RV dump station and seeing a
crowd of RVs and trailers behind you. There are some of the tips to get
through these dump stations easily.
Hookup Sewer Hose
Keep all the septic stuff inside a container to help with the speeding up
the process to avoid fumbling around along with a separate hose for all the
septic stuff to clean things as per needed.
Black Tank Valve
Releasing the valve of the black tank is important and after draining don't
forget to close the valve.
Rubber Gloves
Glove works keep some fantastic rubber gloves to use while working with
dumping tanks. They come with a grid pattern, they are very sturdy, and they
just can't be ruptured easily. The grid pattern is designed to give a grip
over slippery plastic tank pipes.
Flush Sewer Hose
There might be some dump stations where you get some drinking water facility
as well along with some rinsing water to rinse your tank. First, disconnect
your hose and connect the hook with the water to rinse out your septic tank
hose while being connected to the dump station at the same time.
Residue
Always dump the black water tank first and then the grey one because the
soapy water would help to clean the black water residue.
Garden Hose
Keep an extra garden hose for rinsing in case other dump stations won't have
any.
Freshwater Hose
For rinsing sewer hoses avoid using the freshwater hose.
Queue
Don't forget others are waiting in the queue too so to save time skip the
flushing and rinsing process.
Storage
Store it somewhere where it doesn't meet the drinking water.
Sewer Hose
Use at least 6-8 feet long sewer hose for easy handling.
Frequently Asked Questions
What Exactly a Dump Station Is?
Well, let's clear this fact once and for all. it's a place where dirty
sewage enters into a sanitary sewage system. The owners of the RVs usually
own the dump stations where there is a facility of a bathroom, holding tank
as well a black tank.
What to Do to Find Dumping Stations That Are Not Related to the Campground?

Use different websites and apps to find the right location with different
types of dump stations. You can filter your search results by these
different types of locations. It also lets you search for free dump stations
What Is the Right Time to Dump the Black Water Tank?
It is suggested to wait until it is two-thirds full. While hooking up to the
campsite don't just leave the black tank open. This will lead to the
spillage of the liquid waste.
Why Are Some Dump Stations Closing?
This is because it is not well treated by the people coming over there.
Always keep it clean when you leave and use the hose properly.
Are There Many Types of Dump Stations?
Yes, there are different types of RV dump stations such as private, public,
different rest and truck stops, free disposal stops, camps, campsites etc.
so it is very important to dispose of them properly while RVing. Always
choose and go for an approved dump station no matter what.
Is There Any Such Thing as Dump Station Abuse?
Yes, because of the misuse and bad behaviour many of the free dump stations
are being treated really bad and left abused only to be left closed forever.
It is this human tendency to take things for granted especially if it's for
free. There are stories about people creating a mess, and not taking proper
measures while dumping their tanks. Due to this, it does cost health and
sanitary issues along with costing a lot of money. If wishing to have a free
and safe dump station people need to strive for the same.