A recreational vehicle or RV really gives people freedom when it comes to traveling. They can go anywhere, and they are beholden to plane and train timings. An RV is much better than a car since it has many amenities. Traveling in an RV has gained in popularity, which in turn has led to several RV parks being opened. Lots of small and large operators now run RV parks so that people enjoy their vacations.
Are you wondering if you want to open an RV park? Need some help? Then, you are in luck because this article will tell you about how to run a successful RV park. Reading this article will make sure your RV park attracts and retains lots of customers.
Things Needed for a Successful RV Park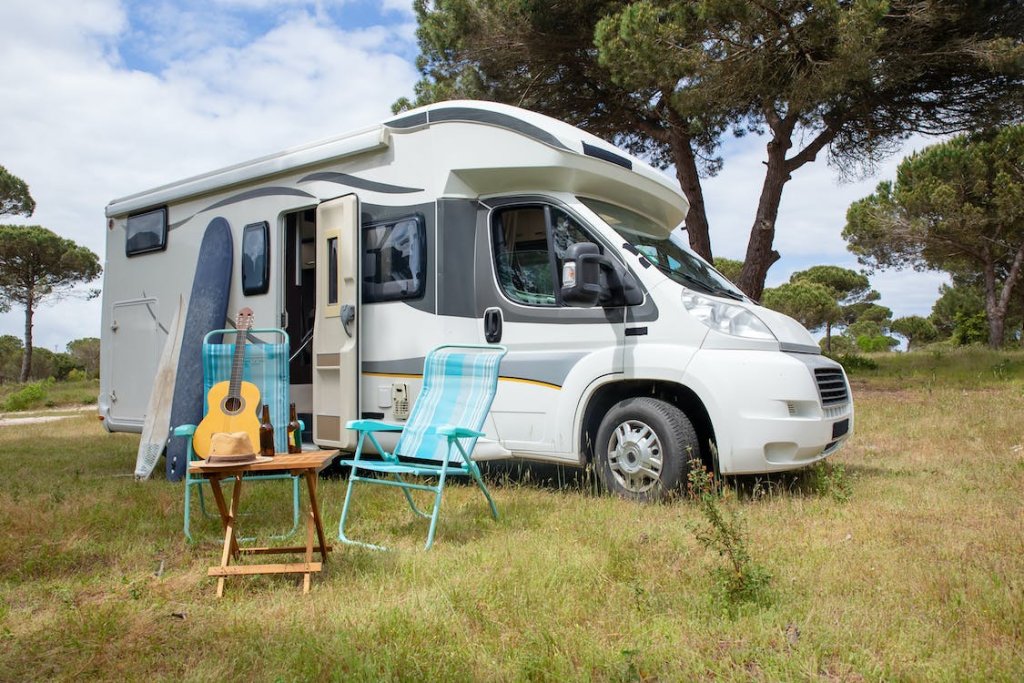 The purpose of every business is to make a profit, and you get that with repeat and happy customers. The same is true for a booming RV park; you want to succeed in this business venture and expand your business in the future. Let's get into how to thrive in this niche market.
1. Importance of Location
For every business, the location is an extremely important part. You do not want an RV park that is inaccessible for people or so far away that they have difficulty finding it. The location is the first thing that draws people in so that you have to get a good one.
2. Due Diligence
You have to research the RV market for demand and supply. You can buy an existing RV park or build one from the ground up. Look into the park infrastructure, amenities, rent performance, financial data, operations, maintenance, park management, environmental concerns, legal issues, local zoning, potential improvements, park expansion plans, permits, licenses, road infrastructure, and other important concerns.
3. RV Park Type
There are different types of RV parks, so you need to pick the one you want. Transient RV Parks are for short-term stays. It is usually people who use their RVs on vacations. Destination RV Parks are for extended stays, and people get a resort-like experience. Extended Stay RV Parks are for long-term tenants.
4. Financing
Unless you are self-financing, you will have to look for investors. You can visit banks, credit unions, mortgage companies, individuals, or investment groups. Of course, interest rates and return on investments will become your best friends.
5. Demographics and Market Trends
The people in the RV lifestyle have been changing over the years. Some people only use RVs for holidays, some people are first-time users, and some people have made RVs into their mobile and permanent homes.
6. Park Size and Layout
You will have to decide the park's size and layout. How big or small is the park? Where are the allocated spots? How many RVs can fit into your park? If you decide on a 1 acre RV park layout, then you will have a much clearer idea of how to proceed next.
7. RV Park Amenities
You need to figure out what kind of amenities you will offer at your RV park. These amenities may or may not include a drinking water connection, AC power connection, sewer connection, telephone connection, laundry services, television connection, and much more. Your customer service game should be spot on since this will help bring in new and old customers.
8. Marketing Strategies
You want to attract customers to your RV park, which means you need to market your RV park to the right audience and through the right medium. There are baby boomers, millennials, first-time campers, permanent RV users, and so many different types of audiences. You must do market research to know who will come and visit your RV park. Whichever audience you want will affect where you advertise for your RV park. Advertising mediums may include newspapers, newsletters, social media, local businesses, magazines, websites, etc.
9. Profitability and Growth
You open a business to make a profit since everybody needs money to feed, cloth, and house themselves. So getting a return on your investment, aka the RV park, is an important thing to consider. You also want your business to grow, so you have to keep future expansions in mind when planning for your RV park.
10. Risks and Challenges
Opening any business is risky, so you do a risk analysis before starting one. For the RV park business, you must look into operations management, amenities, the housing market, gas prices, security, maintenance, staff wage and hiring, communication, the RV market, land acquisition, competition, customer service, and many more.
Final Thoughts
RVs are a wonderful option if you do not want to depend on trains or planes. A car does not have the same feel and facilities as an RV; also, you can go greater distances with an RV than a car. You can take more people on your holiday with an RV.
Due to a rise in RV popularity, RV parks have become greater in number and a great place to stop, recharge, make friends, and enjoy your vacations. Having a good RV park makes all the difference, which is why this article is your guide to having a successful RV park.