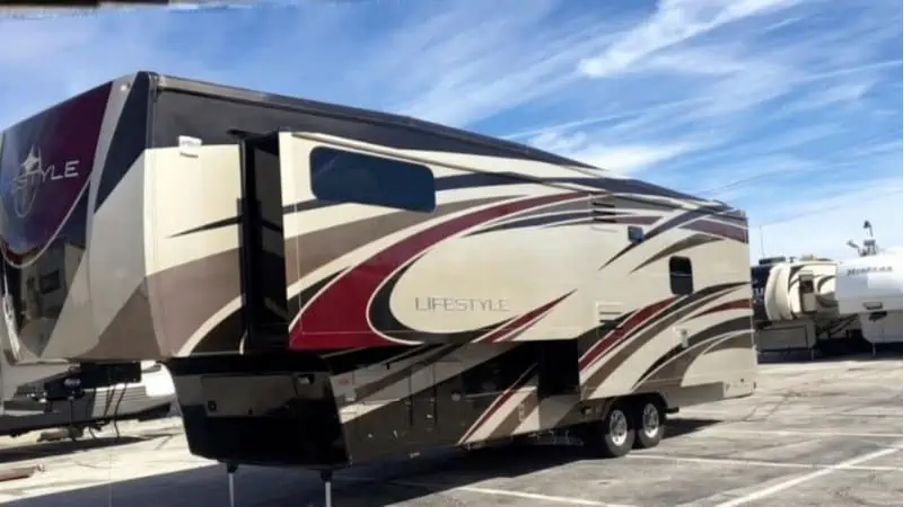 Do you want to purchase a recreational vehicle (RV) but don't want to blow your budget? Getting a foreclosed RV, an RV that the creditor repossessed after the buyer missed payments, is a fantastic alternative.
The creditors sell these cars at a loss to recuperate their losses. Your gain is their loss. Several factors affect the price of the repo, but some buyers can get a high-quality RV for less than half the retail cost.
It's crucial to do your research, understand what you're purchasing, and know who you're buying from if you want to make sure you're receiving a nice RV at a reasonable price. You want to be aware of what you're taking home because once you leave with a repo, it becomes your property. The following article will help you choose a great RV.
Buy Direct from a Lender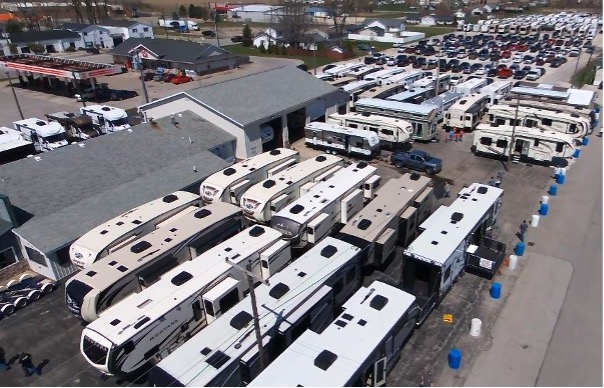 Banks, credit unions, and other lending institutions sell their repossession inventory through online and offline auctions and websites. This section will cover the latter choice—buying directly from the lender. Lenders have a wide range of equipment in their repo inventory, starting with boats and ending with RVs. Begin in touch with a nearby lending institution to get going. You would have to spend a lot of money if you tried to get a repo RV from a lender in another state.
You'll need to conduct extensive research because each lender will have a different policy. It would help if you learned about the lender's bidding guidelines and the current offers they would accept for the unit, among other things. Working directly with a lender has the advantage that you may finance your RV through them, frequently at 0% interest rates. All lenders may not permit this, so be ready to pay the total cost of the repossessed RV.
It's essential that you can examine the RV to determine its condition and the severity of any damage. This is necessary because maintaining a repo RV in poor condition may cost more than purchasing a used RV. Additionally, conduct thorough research to discover the typical fair market value for the very repo RV model the lender is offering for sale. Working directly with a lender has the advantage that you may finance your RV through them, frequently at 0% interest rates. All lenders may not permit this, so be ready to pay the total cost of the repossessed RV.
Buying at Auctions
A physical or online auction is the alternative option for purchasing a repo RV. As previously said, purchasing through an auction makes sense only if the lender is also selling its goods through an auction. It would help if you didn't buy an RV that is marketed as repossessed but is a unit purchased from a lender, fixed up, and then marked up and sold for an RV's used price.
There are a lot of physical and online auctions available. Since they are more convenient and time-effective, we will focus on online auctions; however, what we will discuss below will mostly apply to physical auctions. Asking a lender directly is one approach to learning if they are selling a repo RV through an auction. A different choice is to look at some well-known internet auctions. Today, we want to discuss Asset Management Inc. and CrankyApe (AMI).
According to the company's about page, CrankyApes focuses on reselling bank-repossessed and insurance-repairable RVs with their consignments. You must pay a $50 membership fee to join CrankyApe to place a bid on a repo RV there.
AMI Bidding
Another choice for purchasing a repo RV through an online auction is AMI. AMI's website states it is the top liquidator (party selected to wind up a company's affairs) in central Minnesota. You will need to contact AMI to learn more about their bidding procedure, as there isn't much information on their website regarding how they conduct auctions. However, it resembles CrankyApe more or less.
No matter which auction you choose, you must ensure that the RV you are buying is indeed a repo and not just a recently purchased and fixed vehicle that is sold as a repo for a much greater price.
Identifying a Good Deal for Foreclosed RVs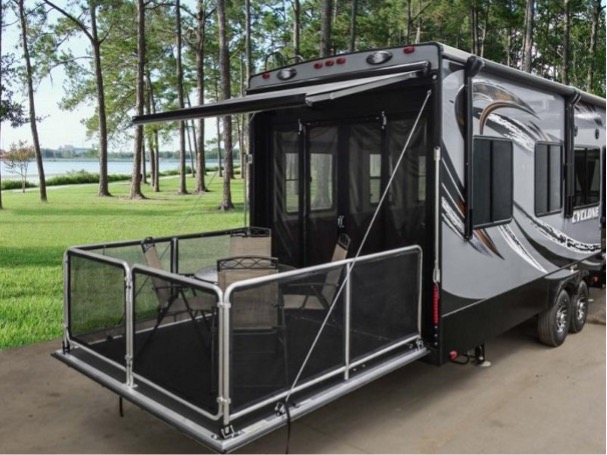 It's thrilling to purchase a new RV for your travels and excursions, but don't allow this to influence your choice at the expense of common sense. It doesn't necessarily make sense to buy an RV just because it looks nice and is reasonably priced. Here are several methods for determining a decent value.
Select a reputable vendor.
Research the RV industry
Determine the fair market value.
Examine the RV
Place a bid.
Final Considerations
Repo RVs can be a terrific purchase, but there are a few considerations. For instance, we don't advise purchasing a repossessed RV if you're in a hurry. Finding a good RV takes time, so be ready to do your homework, look over the cars, and make an offer (that you may or may not win).
The RV should always be inspected, second. You're likely to find one far away, so you'll have to travel there to decide whether you want to make a bid. You will have to pay to have it examined and probably delivered to your house if you don't know anything about RVs.
Finally, budget for some maintenance or repair expenses. While some repo RVs are in excellent condition, many have not received the necessary maintenance from their owners. Make sure you have the funds available in your budget to cover these repairs. Find out if the RV's warranty is still in effect if it is a newer model. This will result in more comfort and confidence in making your choices.