Maintaining an RV in good condition is a great responsibility for an RV-er. Whether you are a new RV-er or experienced, both want to fulfill their duty with perfection. You have done everything from cleaning to preparing your RV, but what about the waste that it accumulates during the trips? You always get stuck in this cycle of where and how to dump the waste from the RV.
Not only do you have to worry about dumping the waste, but water is also an important concern for an RV-er. During trips, water is used in many things, from cooking to showering, etc. Therefore, you need to fill the freshwater tank with potable water when emptied and dump your waste at a proper dump station. Now the question arises, which you might be facing, is where to find the places for these activities.
We are here to provide you solution to this problem. But, first, let's take some tips on where to find nearby RV dump stations and freshwater fill-up.
To Find Nearby RV Dump Stations
Firstly, what are Dump stations? These are the places where you can empty your RV's gray and black tank contents and clean them entirely after they are drained. Make sure to clean the tanks with water after disposing of them. It helps in preventing odor from your RV.
Let's see some sites on which you can dump stations near you.
Online Sites
In the States, there are many Dump stations reserved for RVs, but finding them is a real work. Fortunately, we live in the internet era, where you can find anything. So to make your life a little easier, we are listing top apps and online sites where you can easily find an RV dump station near your location.
Campendium
it is an app and online website where you can find everything about camping. It is a very good resource for finding RV Dump stations. It provides you with an ample number of results for your search with reviews from other people. If you are going camping next time, make this app your helping guide for a smoother trip.
Sanidumps
This app claims to have the largest up-to-date RV Dump listings. In addition, it has an incredible database that gives you efficient results. First, you must enter your current zip code or location, guiding you straight toward the nearest Dump station.
RV Dumps
As the name suggests, this app is one of the most recommended because of its service. This app is mainly curated for finding Dump stations for RVs throughout the United States.
RV Share
This is an RV rental site but also has a section for an RV dump. Just enter the states you are in, which will help you find the nearest RV dump station.
National and State Parks
Every national and state park has dump stations. The entrance fee you give while entering the park allows you to use the services, including dumping waste. However, many parks do charge small fees to cover their costs.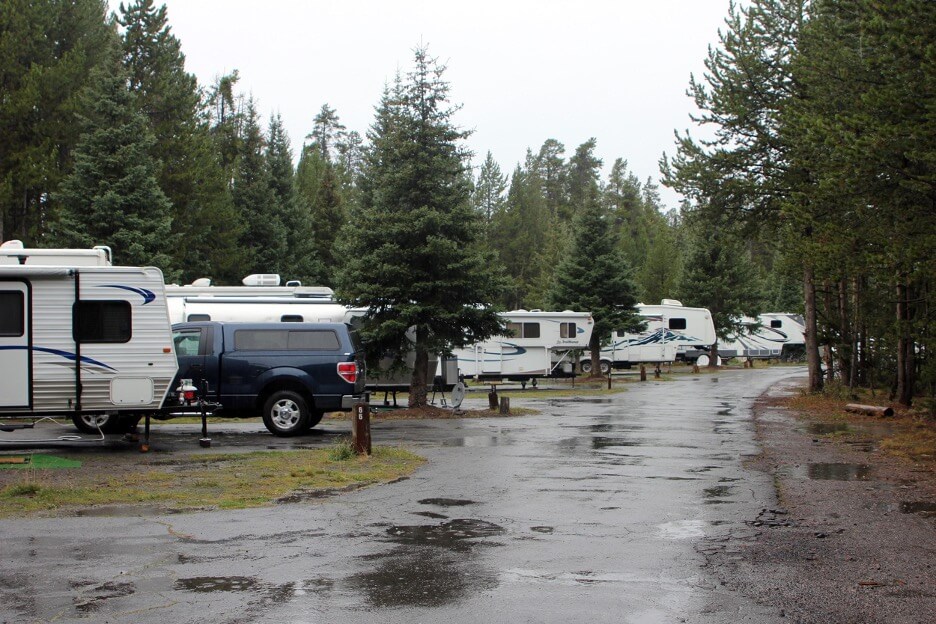 Campgrounds and RV Parks
If you stay at the campgrounds or RV parks, you can dump the onboard waste there and clean it up afterward. But if you happen to cross from the nearby RV parks or campgrounds, then you can ask them to for providing those services. It usually costs $20 to $25 to dump at their stations. It can be a great way to dump your waste and clean your RV tanks here. It also gives you time to prepare yourself, like taking long showers and doing laundry, for the next day's adventurous trips.
Fuel Stations
Many fuel stations have now started, including stations for RV dumps. There are still many which cannot accommodate big RVs. However, these services are not free. Most likely, they charge a nominal fee for the dump services of RV.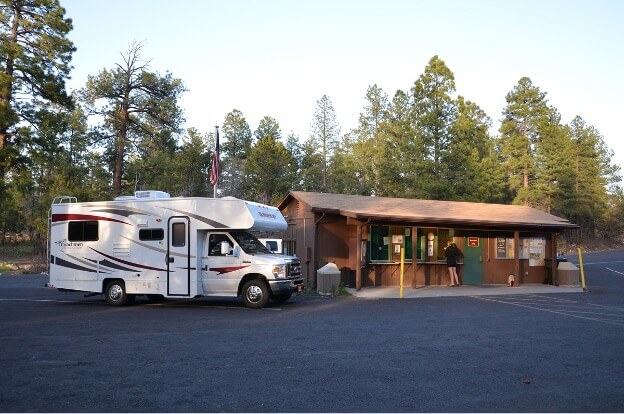 To Find nearby Fresh Water Fill-Up Services
Generally, there is a term used for freshwater fill up that is potable water stations. Potable water is nothing but safe water that can be used for cooking and drinking. Most campgrounds have potable water stations that RV owners can use to fill their water tanks.
Most RV Dump stations also have a potable water station. A separate section is always made for potable water to fill up in the parks. Make sure not to use the dump station's faucet to fill up your water tank because of the uncertainty of its hygiene and the germs around it. So it is always safe to use different potable water stations to fill your freshwater tank.
We will tell you a very easy trick to recognize a faucet especially installed for potable water fill up. Always look for either green or blue colored faucet, as this means that the water coming out of it is safe for drinking and cooking. The red faucet indicates the non-potable water supply; avoid this color.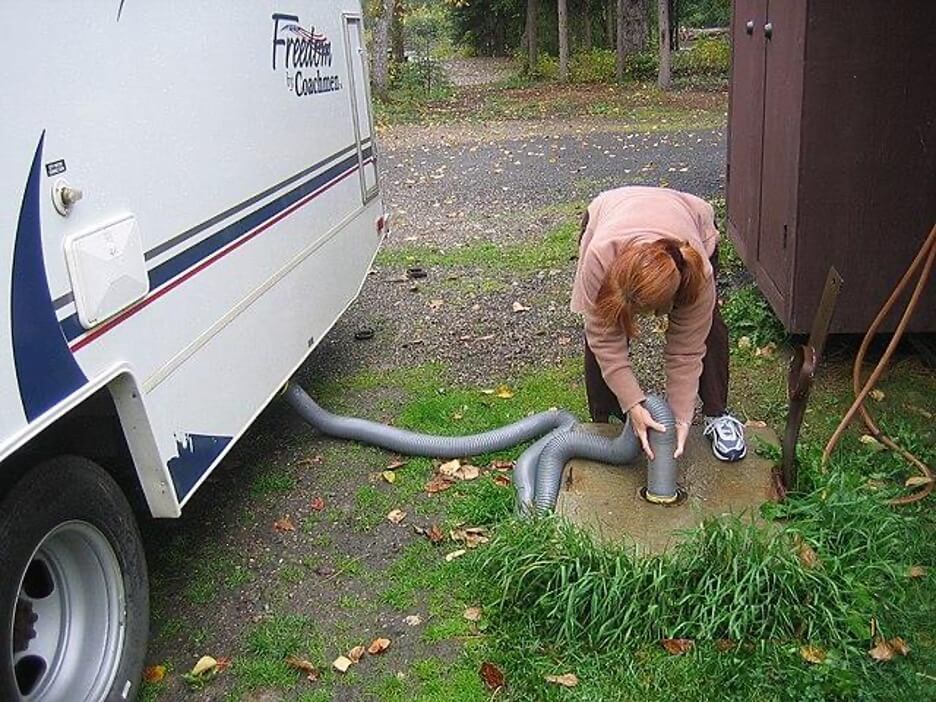 If you ever get stuck on a road with no nearby dump station or campsite and don't have enough water in your tank. Don't worry; we have covered you with our great solution to this problem. We will provide some places with potable water supply so you can enjoy your trip without any worries.
Garages
Earlier, you could have pulled at a garage and filled the tank with potable water. After asking the clerk, you can turn on the faucet and fill the freshwater tank. But with the prices of gasoline going up, there are chances that they might ask you to pay. Some gas stations now include potable water fill-up facilities for RV owners and dump stations. You must pay a few bucks to get your tank filled with potable water.
Truck Stops
Truck stops can be a great stop for RV owners to get their needs meet. They have enough space, which makes it easier for an RV to enter and fill their tanks. It can be a little overwhelming to visit a truck stop, but most people are incredibly humble and friendly toward others.
Most places are now updating their services, including potable water fill-up and dump stations for RVs. In addition, many Pilots, Loves, and Flying J truck stops have potable water supplies. In this article, you can find their nearby stops on the online websites mentioned above. This is one of the best options for filling your freshwater tank.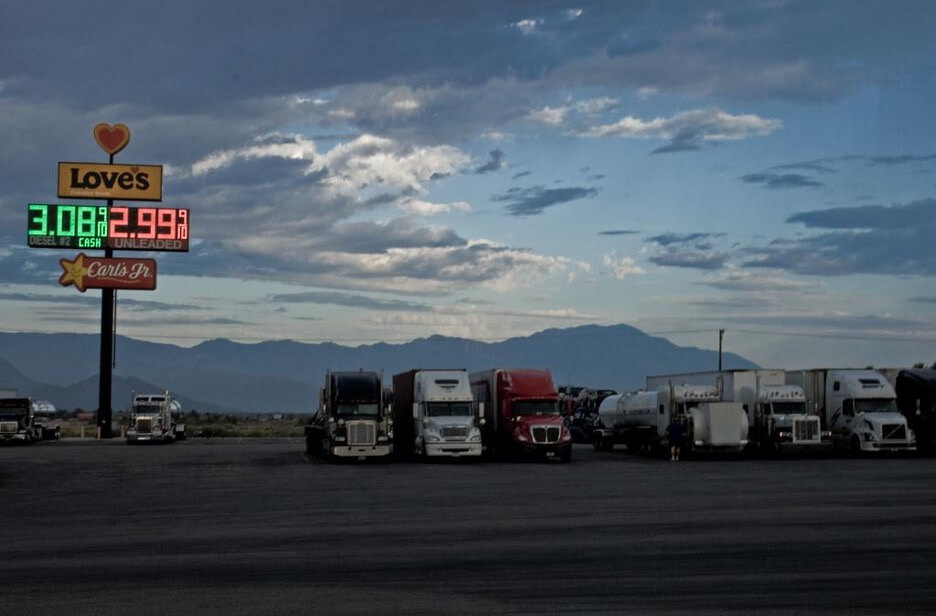 National Parks
Every single National park has fresh water fill-up services and dump stations. Therefore, there is a great possibility that every RV-er goes to the national park at least once in their long-planned trip to be near nature.
You can always use the separate potable water supply to fill your RV tank. However, you may have to pay a small fee besides the parking and camping fees. Make sure to ask the park ranger for the fee.
Apps
Apps like Campendium and FreeRoam are great in providing listings of places with potable water supply. However, they have a separate " freshwater " filter to find such services.
Churches
Churches have enough water supplies to help you with. You need to make sure that their staff is onsite. Always keep in mind to never just walk towards their water spigot and fill your RV tank. It is not considered okay if you write donations and slide them under their door. So always look out for the church's priest or clergy and ask for their permission to fill the tank. Always donate some money and never ask if you can donate. Do it for a few dollars if you want to fill the tank.
Conclusion
With this article, it becomes obvious that the times are changing for the better. We have the internet with us to help us with almost everything. With the better times have come better opportunities for the RV world too. Now RV-ers, my friends, you don't have to sweat about the waste collected in your RV or water tank that has been emptied. The information above is a trusted one with reliable sources. So don't worry and have fun on your RV-ing journey.